Linda Henry's Height
5ft 5 (165.1 cm)
English actress best known for playing Shirley Carter on BBC soap opera Eastenders and Yvonne Atkins on ITV drama Bad Girls. On her talent agency, she was described as: "Height: 5'5", Hair Colour: Blonde".
You May Be Interested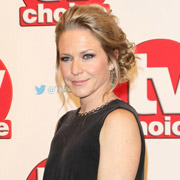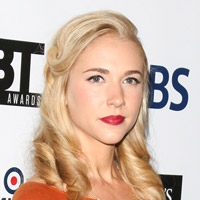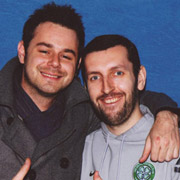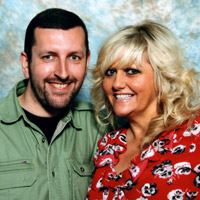 Add a Comment
14 comments
Average Guess (6 Votes)
5ft 5.21in (165.6cm)
Miss Sandy Cowell
said on 19/Dec/19
Linda's Shirl has just started in 'EastEnders' - at Christmas time 1991. She has longish hair and tries to get Pat in the brown stuff with husband Frank by saying that they met in a floozy's bar! Hmmmm....! 😕🤭😝
5ft5.25.
Sandy Cowell
said on 25/Nov/18
I saw Linda last week in a rather shocking episode of 'Trial and Retribution'. She was one of an unfortunate few ladies of the night to be brutally attacked, only she survived and had to give evidence against her assailants.
Her hair was still short, but a lighter blonde and she had the same reed-slim figure that can make her pass for taller. This series hailed back to the 90's and Linda could pass for 5ft6 or just below that. Today I will go for the average guess of 5ft5.25, but in this feature-length episode, she looked nearer 5ft6.
@ Nik - Linda looked anything but imposing in the show I just described; in fact, she looked bordering on vulnerable.
If someone burped while eating a bag of crisps, it could result in an onlooker getting sprayed with tiny bits of the potato snack! If that was me and I was sprayed in the eye, I would have to resort to some drastic action and kick back, quite literally!
Nik
said on 17/Apr/18
@ Sandy Cowell
That's very funny! What about the packet of crisps to boot?
Like we have said before, the soaps can be so funny!
Linda looks tall and imposing on "Eastenders", 5'5" is right for her!
Cheers!
Sandy Cowell
said on 12/Apr/18
Trust Shirl to laugh when the new, rotund woman (the older version!) downs a shandy in one go and burps afterwards!
I always find it quite unrealistic how few people do that sort of thing in the Soaps - and they mind their P's and Q's as though they're about to be judged, whereas in real life, it simply isn't so!
Today, Ms Henry gets 5ft5.25 and a handshake for her sense of humour! 👍😂
Sandy Cowell
said on 10/Dec/16
@Nik - You're not kidding! It is difficult to keep up with their many affairs! It's as bad as the Jeremy Kyle Show!
Yes, it will be a shame about the sisters, but it is just something I read! I hope it isn't true, though I somehow think it is! They like to do drastic things to attract the Christmas viewers...
Nik
said on 7/Dec/16
@Sandy Cowell
To be honest Sandy there have been that many people having affairs on the soaps that it is difficult to keep track of who's had an affair with who.
It will be a shame that Ronnie and Roxie will be leaving Eastenders, they must have been in it for years now and they had become well established members of the soap.
Sandy Cowell
said on 6/Dec/16
No, sorry Nik! It was Jane Grant had that fling with!
Sandy Cowell
said on 5/Dec/16
@ Nik - Hello again! Yes, there used to be an Omnibus of EastEnders on Sundays but now it has changed to a channel called 'W', which I find really annoying!
I have so many DVD's to catch up on though before I get more channels! I have some fantastic films to see and I think films in general take presidency over the soaps, though I do like to keep up with them. I hear they're going to kill off Ronnie and Roxy over Christmas, the stinkers! Some Christmas treat that will be!
As for the actor who plays Grant - Ross Kemp - he does come over as well above average height, I agree! I used to know a dead ringer for him though and he really WAS 6ft!
So as not to leave out Linda Henry, didn't she have a fling with Grant?
Nik
said on 5/Dec/16
@Sandy Cowell
Well I don't know if there is still an omnibus edition of Eastenders, if there is you could catch up on that. There certainly was one a few years ago and it was on in the early hours of the morning. Also at one time they showed it on a weekend.
I think some of Mitchell's come across as imposing too, particularly Grant, Phil, and Ronnie. Also Ross Kemp gives a tall impression for a man on Eastenders and you could be forgiven for thinking that he is actually six foot but in reality he is more of a higher average height.
Sandy Cowell
said on 3/Dec/16
@ Nik - Hello again! Thank you for your interesting reply!
I certainly fall into the catagory of being an 'avid soap fan' but yesterday, as luck would have it, I missed the majority of a really exciting 'EastEnders' - I walked in at the tail end to find that about three masked thugs had burst into the Queen Vic pub to mug the Carter family! Isn't that typical missing an episode like that?
I do agree with Shirley (Linda Henry) coming over as imposing,
and unfortunately I don't think she was there to scare off the raiders!
Nik
said on 1/Dec/16
@Sandy Cowell
Yes I agree that the majority of female soap actresses are of average height or below. It seems that there are quite a number of tall female non soap actresses, models, tv presenters, etc but there are not that many tall women in English soapland. I dont know about you but I think Coronation Street on average seems to have the smallest actresses (and actors for that matter), and I am always mentioning it to my Mum about it having small cast members when it is on ! It's probably with us not being the tallest ourselves. I have got my Mum interested in the heights of soap stars and my Mum is a big fan of the soaps. I watch them quite a bit but don't watch them religiously.
Linda Henry has always given me a "tall" impression for a women however I once found out on the Internet some time ago what her height is so I knew she was not tall but instead that she has a good average height. She continually seems to appear towering for a women though, and a bit imposing too when Shirley loses her rag !
Sandy Cowell
said on 29/Nov/16
@ Nik - Hello! I've just read your comment under the 'Latest Comments' ensemble and I had to go and have a look at how tall Linda is. I, too, am surprised; I would have definitely added 2 whole inches to her 5ft5 myself! I do think, though, that the majority of female soap actresses are of average height or below.
Nik
said on 28/Nov/16
She always gives me the impression of being taller on Eastenders.
Rojina
said on 26/Nov/16
I thought she d at LEAST be 5"7. Even without her spike heels she looks the same height as flat-footed Rakhee....