Linus Sebastian's Height
5ft 7 (170.2 cm)
Canadian Youtube Personality, who through his Linus Tech Tips channel has amassed 11 million subscribers and over 3 billion views. On twitter he once said "I'm 5'7".


You May Be Interested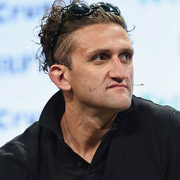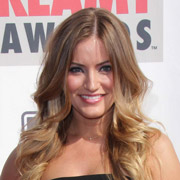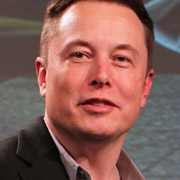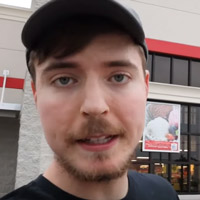 Add a Comment
19 comments
Average Guess (16 Votes)
5ft 6.39in (168.6cm)
Nik Ashton
said on 9/Sep/20
@ Thomas asda - I like your name!
It doesn't and shouldn't matter how tall you are and I know that Linus agrees with this, that's why it would be great if from now on as many people as possible (all genders) do what he does and claim their true height.
Thomas asda
said on 7/Sep/20
He has really good proportions for a 5'6-5'7 range guy. I mean he has to be physically small to have these proportions but it makes him look taller in my opinion. Always thought he was solidly in the 5'7 range but after seeing these comments I can see how he's just 5'6. I don't buy that he's 5'6 flat though, must be over that mark at all times.
MD
said on 19/Jun/20
@Rob,
What do you think of James123432's find? I'm not sure what to make of it. He clearly gives his height as 5'5" with accurate conversion. But I don't know enough about this guy to know whether it's even possible. It'd be weird to put yourself this many inches below your actual height, even for a comparison.

Editor Rob
He does have a few video Editors, see his
channel
...he can look like a 5ft 6 guy, but I don't know if he ever seems as short as 5ft 5.
Nik Ashton
said on 17/Jun/20
@ James123432 - Interesting!
James123432
said on 13/Jun/20
In a video last year he claimed 5ft 5in (
Click Here
). I've seen loads of his videos and this number seems about right.
Nik Ashton
said on 10/Jun/20
@ Patrick1.76 - I agree and people should be honest about their weight too. The benefits this brings society are tremendous.
Patrick1.76
said on 10/Jun/20
Man, people really need to become aware of the impact those "modern internet legends and myths" cause in some people minds. I mean, how can a 1.70m guy be rumored being 1.85m tall.
Imagine people having issues with their height seeing this smaller person and thinking: Oh my gosh, I'm even way smaller than i thought.
What do you think, rob? I think being honest is more important than ever these days.

Editor Rob
Some trivia you can't control - if one site put out a 6ft 1 listing for Linus, then others can copy it and suddenly people start seeing it online.

Nicholas 5'9.25"
said on 8/Jun/20
5'6" makes a bit more sense to me, but it's hard to say with his weird proportions. He has a long head, neck, arms, and torso. Then he has small hands, legs, and feet. Very strange.
Thomas K
said on 7/Jun/20
The impression I got from his videos was 5'6.5 at best. I don't buy 5'7 range unless it's straight ouut of bed.
Aidan 5'10.5"
said on 6/Jun/20
i've seen him in a lot of memes. any listing from 5'6.5"-5'7" seems fair.
Nik Ashton
said on 6/Jun/20
He's one very honest Youtuber!
ewr
said on 6/Jun/20
as a longtime ltt viewer, 5'7" is bs, hes more 5'6 ish
random reply99
said on 6/Jun/20
tbh I believed he is a legit 5'7 guy. but maybe because his long neck
MD
said on 6/Jun/20
His legs look so short, which may be throwing me off. From the waist up, he looks average height.
JohnMoore-162cm
said on 5/Jun/20
He was listed at 5ft6 on some formus , I see him 5ft6 1/2"
Olympian
said on 5/Jun/20
He's a lot shorter than I read him as. I read he was like 6'1 or something. What a huge inflation that was.
Click Here
Check out this Reddit discussion on his height. He's listed 185cm/6'1. Some commentators who claim to be 6'2 have met him and wouldn't guess him higher than 5'6.
He's taller than iJustine though, from what I've seen. Which means, she must be like 5'2 or something.
ewr
said on 5/Jun/20
ngl this is the most off guess ive seen on this site yet
ewr
said on 4/Jun/20
i think he is more of a weak 5'6" 167cm
Peter175
said on 4/Jun/20
Huge, huge fan.
I don't recall seeing him with anyone I know the height of or has a page here, but Rob I assure you he's around 5'6"-5. going by how he looks in public and how much his height is highlighted. Doesn't ever happen to strong 5'7ers like Bieber
IIRC someone said on his forum that Linus claimed 5'6 and his friend Alex claimed to be 5'8 and he does look more than 1 inch on Linus.
I'll try to find them.
Here are the threads, Linus does seem like a guy who's quite honest so maybe he's 169 so he claimed 5'6 and 5'7? IDK he does not look 5'7 to me, he looks closer to solidly short than below average
Click Here
Click Here
Click Here

Editor Rob
5ft 6.5 range is a possibility.