Mr Beast's Height
6ft 2 ½ (189.2 cm)
Jimmy Donaldson is an American youtuber who has over 19 million subscribers on the platform.


You May Be Interested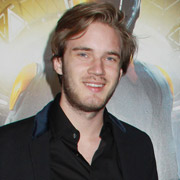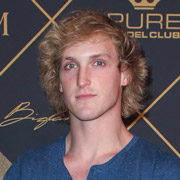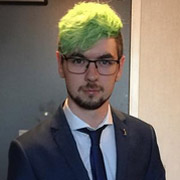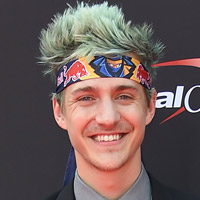 Add a Comment
44 comments
Average Guess (30 Votes)
6ft 2.45in (189.1cm)
Ray ? Atikian
said on 10/Sep/20
Jimmy Looks at least 6'3 (191) Chandler looks about 6'4 Chris could be about 6'0 (182-183) Karl claims to be 5'11 so if he is he could be around the 180 cm area, Jake viking looks like a strong 6'5 (196 cm), and Tyler looks about the same height as Jake so perhaps 64-6'5
FriedChicken
said on 25/Aug/20
I wonder how tall his friends Chandler Hallow and James Franklin are. Chandler seems like a strong 6'3, maybe 6'3 1/4. And James is listed as 6'5 by his football team but I'm not completely sure about that.
Martin Distro
said on 30/Jun/20
you should add Danny Duncan for a page, he's appeared in MrBeast's circle challenge and airsoft videos. there are many pictures of him with other youtubers also.
video with 5'9 3/4 fouseytube
Click Here
there was also a picture with him and 5'10 jesse wellens where he looked about 5'8 1/2
Dream
said on 10/Jun/20
In a clip, he made Jake Paul look 5'8", at best.
dulya
said on 5/Jun/20
he doesnt look that tall maybe 6"1
mark thompson
said on 21/Apr/20
i think he's 6'2 1/4 imo
cmillz
said on 6/Nov/19
For a youtuber, he's quite honest about his height
cmillz
said on 6/Nov/19
@Dream
So he's probably not much shorter than this listing if at all.
Dream
said on 4/Nov/19
I rewatched the clip again and in the beginning, Mr. Beast was wearing sandals while Cam was wearing shoes, so Cam, had the footwear advantage, yet Mr. beast looked not much shorter than Cam Newton, who's 6'4.75" or 6'4.5", at worst.
Roderick
said on 27/Oct/19
@viper I think he has a lot of sponsored videos, but he also makes bank from his YouTube channel and views I assume.
A 6'2.5" guy claiming 6'3" is not bad at all IMO
Card Master
said on 23/Oct/19
What video did ge claim?
cmillz
said on 19/Oct/19
He recently claimed 6'3
cmillz
said on 16/Sep/19
I think Chandler is at least a legit 6'3. He doesn't really look much taller than Jimmy though from what I can tell.
cmillz
said on 16/Sep/19
He has somewhat odd proportions that make him look shorter than he actually is. I definitely wouldn't put him under 6'2.
Dream
said on 13/Sep/19
@Rob
Yeah. Actually, would you say 6'2 3/8" would be better? I wouldn't put him under 6'2".
Dream
said on 13/Sep/19
@Rob
Maybe strong 6'2" at worst, but I wouldn't put him under 6'2" range. In some scenes of that video, He looks too tall with Cam Newton, to be 6'1" range. Going by the top of their heads, (discounting Mr. Beast's hat and Cam's enormous afro hair), They really do look close.
If Mr. Beast claimed 6'3", it's not a bad claim, as he's going to be that height, early in the day.

Editor Rob
barefoot I'm not convinced he would hit 6ft 3, but he seems somewhere in 6ft 2 to 2.5, at least from what I've seen so far....as we all know, sometimes the more you see of somebody you might tend towards one end of the range you think they look.
Dream
said on 11/Sep/19
@Rob
This is a weird clip. At 7:50 seconds, in the video.
Click Here
Understandable, Mr. Beast is favored in the camera angle, but I think he looks easily this listing.
I think he'll easily be taller than Tom Hiddleston and Christ Pratt.

Editor Rob
Wouldn't be impossible if he turned up at 10am and wasn't far off 2.5
Dream
said on 6/Sep/19
He looks this listing with Cam Newton.
cmillz
said on 4/Sep/19
Chris looks more 5'9.5-5'10 to me
I like pizza
said on 3/Sep/19
Chris is not that height. Mistake :)
I like pizza
said on 3/Sep/19
Ffer3
His friends are all 6'3 range. Maybe only Chris is 5'10 1/2 or 5'11. IF you watch every video of him, you will see that with random people Jimmy is very tall.
cmillz
said on 3/Sep/19
@ffer3
His friends are quite tall too, that's why. This listing is pretty close to the truth honestly.
ffer3
said on 1/Sep/19
lol I'm absolutey shocked to see how tall he might be. I say might be because I still cannot believe he is this tall. In his video I thought he looked 5'11, and only looke a bit above average. WTF? Since when 189cm people look just above average? You are supposed to be tower over average at that height.
bondfan 6'1.5"
said on 13/Jul/19
Definitely at least 6'2.5 maybe 6'2.75, idk. He does look tall in videos tho
Importer
said on 7/Jul/19
I can buy this listing. In the photo above his legs look 5'10 but his torso looks long asf.
cmillzz
said on 1/Jul/19
I think this 6'2.5" listing is legit for him, he does look quite tall in videos.
cmillzz
said on 16/Jun/19
@viper
Also from brand deals, sponsorships, merch sales, video views, ads, etc.
viper
said on 14/Jun/19
How does he have that much money, from subscribers?
TheBat
said on 13/Jun/19
Much taller than I expected MrBeast to be. 6'2.5" is great.
viper
said on 12/Jun/19
He was in my area the other day. Guy has a ton of money
Someperson
said on 11/Jun/19
Chris (his friend from his videos) said in an Instagram comment that Mrbeast is 6'4".
cmillzz
said on 9/Jun/19
He might be the same height as Keith Habersberger from the Try Guys.
Rampage(-_-_-)Clover
said on 7/Jun/19
No, definitely at least 6ft2
Rob, what does he claim?

Editor Rob
I have only seen a few of his videos, but I'm sure somebody might have noticed him mention his height.
khaled taban
said on 7/Jun/19
6'2.5", below that mark is nonsense
cmillzz
said on 6/Jun/19
Absolute lowest I'd argue for him is 6'2.25" maybe
mini golf kid
said on 6/Jun/19
I don't think this guy hits 6 foot 2 in my opinion. Sometimes he looks short and tall. Maybe 6 foot 1.5
Mark Williams
said on 4/Jun/19
@Greg It was in his second most recent Insta post (where he is jumping). He says he 'thought he was 6ft2' but recently measured himself at 6ft3 (either he's lying, or he measured himself in the morning when he may be close to 6ft3. Also, at an amateur bodybuilding competition he claims he was measured at 6ft3 (possibly had shoes on). David Laid always seems tall to me, over 6ft2 but no quite 6ft3 (6ft2.5 ish). Next to Chris Bumstead (around 6ft) he is 2.5 inches taller. He said he measured 6ft2 at 17 and has likely grown a little since then.
186
said on 2/Jun/19
I don't really see much picture show that he's a 6'2 guy
Greg
said on 1/Jun/19
@Mark I think David is a legit 6'2 same with Connor I never heard him claim 6'3. I wouldn't go over 6'2.25" for him.
cmillzz
said on 31/May/19
Yeah, I wouldn't go under this.
mark thompson
said on 31/May/19
how big do you think his head is, rob?

Editor Rob
Near 10 inches
Mark Williams
said on 30/May/19
Looks this height minimum to me. Could you possibly add David Laid and Connor Murphy next please Rob - they both seem to be around this height also. Connor has recently started claiming 6ft3 (previously claimed 6ft2) but looks 6ft2 flat to me!
Rampage(-_-_-)Clover
said on 30/May/19
I have a suspicion that this guy would claim 6ft4 or even 6ft5
cmillzz
said on 30/May/19
Yeah, this seems about right. Comfortably over 6'2 imo, but maybe not quite a legit 6'3.