Lloyd Bridges Height
5ft 11 ¾ (182.2 cm)
American actor best remembered for roles in films such as High Noon, Airplane, Hot Shots, Mafia and Rocketship X-M. He also appeared in tv series Sea Hunt. A 1958 article mentioned that he was
"Just under six feet."
You May Be Interested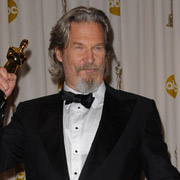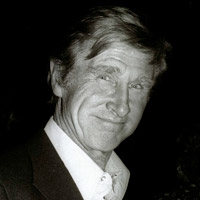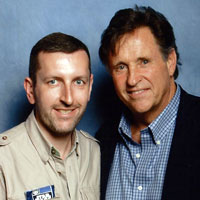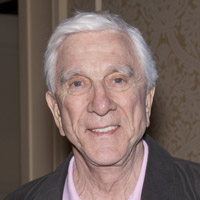 Add a Comment
24 comments
Average Guess (9 Votes)
5ft 10.97in (180.3cm)
Duffer 5ft 11
said on 14/Oct/19
Just shy of 6 feet in his youth.
5'10" and change in his older years.
So I'll average Lloyd out at 5'11".
In the "Mendlebaum" episode of Seinfeld, he did appear a smidge shorter than a weak 5'11" Jerry, when Lloyd was 80+ years of age.
Just hilarious in "Flying High" (1980).
Miss Sandy Cowell
said on 15/Jun/19
Father-of-four Lloyd Bridges lived to the age of 85 and is one man who didn't try to pretend he was 6ft1 or so, such a common deed for guys who don't quite hit the 6ft mark, it seems! 😉
Born in 1913, Lloyd began his acting career at the age of 23. Out of his two acting sons, the younger one by 5 days short of 8 years, Jeff, is 1.75" taller than his Dad's height and the elder one, Beau, is over an inch shorter than his male parent. I don't know how tall Lloyd's wife was, the father of his children, but it's plain to see that his acting sons took after Dad in the height department. 📏👀
I'd really like to see Lloyd's Mafia-based film, as detailed above. Ever since I saw 'The Godfather', I've been harbouring a fascination for all things Mafia! I don't as yet own any of Lloyd's movies, and 'Mafia', which seems to be its name, would be my film of choice.
The late, great Lloyd Bridges gets 5'11.75".
Paleman
said on 23/Jun/18
When guest starring on Seinfeld in his 80s Bridges looked just a shade shorter than the 5'11" Jerry Seinfeld, and he was slouching all the time. Standing up straight he would've been the same height with him or perhaps even a tad taller so 180-181 centimeter seems reasonable for him in his later years. Probably a bit taller in his heyday, nearer the six foot range. He had a lanky, tall-looking build like his son Jeff.
berta
said on 2/May/17
when he was young i think he looked like 6 foot ore just over rather than under. But if he say 182 well maybe he was ore maybe he was measured last time when he was 17-18 and grwe 1 cm later
Thomas Veil
said on 9/Apr/17
6 foot for sure
berta
said on 7/Mar/17
o havent seen hi in any early moviesw just the tv series the macahans or " how the west was won" from the 70`s and i though he looked at most 2 inches under 188-189 bruce boxleitner. and when he was older he usually could look like he was almost 6 feet when he was around 70 years old. you cant argue the quote but to me this looks like the absolute shortest possible he could have been when he was young. i think he coul look like a strong 6 footer. What people say i not alwyas right. my grandfather probably never measured himself he thought he was 182 cm and my father who is 188 said " no way we are the same height" they stood back to back and my father was 1-1,5 cm taller. and this was when my grandfather was about 65 years old
Rampage(-_-_-)Clover
said on 16/May/16
Could look dead on 6ft in Sea Hunt...
Heightman
said on 5/Jan/16
Look about 1" to 1/2" taller than Robert Stack in Airplane
6 foot sound right on the money for Lloyd
Rampage(-_-_-)Clover
said on 20/Apr/15
Jeff could look 2in taller than him at times.
Jake: 1.84 m- 1.85 m
said on 1/Feb/15
Looked very close to 6ft in High Noon.
Arch Stanton
said on 31/Jan/15
Stack could look near than 6 ft mark himself Silky, by Airplane he'd probably lost height.
Silky
said on 31/Jan/15
1 inch taller than Robert Stack in Airplane
Rampage(-_-_-)Clover
said on 14/Nov/14
He looked a solid 6ft well into his 60s-70s.
You can see where Jeff Bridges got his height
Sam
said on 22/Sep/14
I think this listing is spot-on. He was pretty solid in build too, could have weighed 190 lb., pretty dense for his height.
Chuckie Cheese 2
said on 1/Jul/14
He looked an honest 6 feet in most of his TV shows, so I could easily see him in that 5'11-1/2 and up range. He weighed a consistent 175 pounds from his college days up until his fifties and sixties.
Sam
said on 8/Apr/14
Beau Bridges might be a weaker 5'10", he wasn't bad looking in the 1970s but definitely got the shaft in genes if he compared himself to the young Jeff Bridges on top of being a solid 3 inches shorter. In the Fabulous Baker Boys, Beau looked fairly homely compared to Jeff.
Mr. Kaplan
said on 28/Mar/14
Wouldn't that make Beau under 5'10"? 70ish Lloyd has him by a good two inches.
Click Here
Ciaran
said on 16/Mar/14
Both Cooper and Bridges were too old for their characters in "High Noon".
Arch Stanton
said on 13/Mar/14
In the film Bridges looked shorter in comparison than that though Gonzalo as did Grace Kelly look shorter than that in the film with Cooper.
Arch Stanton
said on 13/Mar/14
He could look a similar height to Reagan on screen, granted Gonzalo he could look 184 anyway.
Arch Stanton
said on 12/Mar/14
Agreed Sam, he looked about 6 ft in High Noon didn't he. Looked it in Sahara and The Rainmaker too.
Gonzalo
said on 12/Mar/14
Robert Stack is listed here 1`81. In Airplane Bridges was more than 1 cm taller than Stack. I have always thought Bridges was around 1`85. He looked tall
Sam
said on 12/Mar/14
I think Bridges held his own with Gary Cooper in High Noon. I would have guessed six foot but this is a good listing. He certainly was a bit shorter than Jeff in later years.