Louise Fletcher's Height
5ft 8 (172.7 cm)
Peak height was 5ft 10 (177.8 cm)
American Actress best known for roles in films such as One Flew over the Cuckoo's Nest, Flower's in the Attic, Exorcist 2, Firestarter and Brainstorm. On tv she appeared in Star Trek: Deep Space Nine (as Kai Winn). She said in an interview when she first started acting that she stood
"Five Foot Ten"
. This photo is from 2007, she had about half inch thicker footwear than me that day.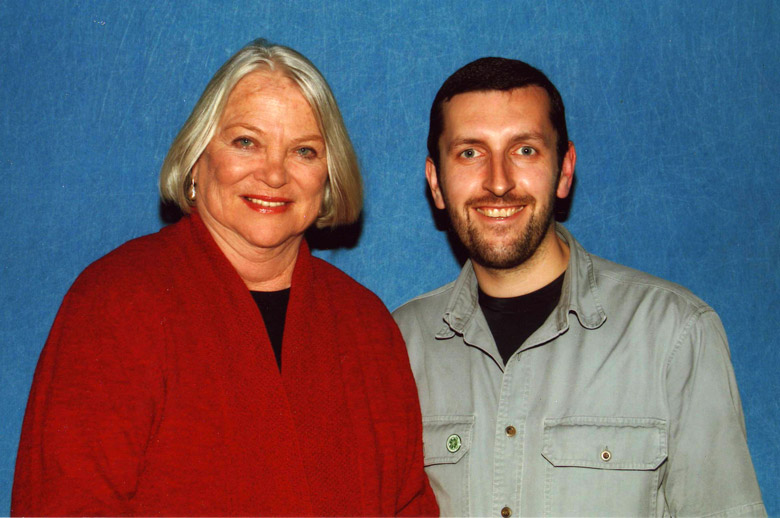 5ft 8 Rob and Louise
I was 5 feet 10 inches tall, and no television producer thought a tall woman could be sexually attractive to anybody. I was able to get jobs on westerns because the actors were always taller.
You May Be Interested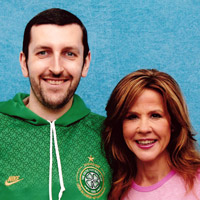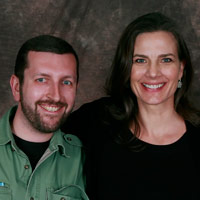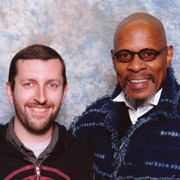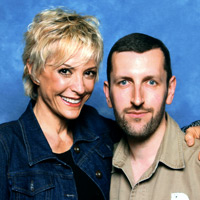 Add a Comment
57 comments
Average Guess (15 Votes)
Peak: 5ft 9.9in (177.5cm)
Current: 5ft 8.25in (173.4cm)
Miss Sandy Cowell
said on 24/May/20
@ Arch Stanton - I saw 'Exorcist II' recently for the first time since I saw it at the pictures. I think you could be right there; she might well have been crushing on him. There weren't the icy stares that she gave Jack Nicholson in 'One Flew Over....'!
Ooh, my copy is down on the floor beside me, having been knocked down by my cat Felinia to grab my attention for treats. It didn't work! 🐈📀😝
5ft10 peak; 5ft8 now.
Arch Stanton
said on 21/May/20
She wasn't wearing much of a heel either. I often thought Burton looked a full 5'10 but seeing him for Louise I think his listing is accurate,
Arch Stanton
said on 21/May/20
I think she had a crush on Richard Burton, the way she was looking at him in Exorcist II! She was a few inches taller than him in heels, they kept altering the camera angles.
Mimi
said on 9/Apr/20
Rob won't you do another downgrade seeing she's well over 80 years old now and probably lost a full 2 inches. She's a bit older than Vanessa Redgrave who's now lost 3 inches.

Editor Rob
5ft 8 today is probably the most she is now.
Tall In The Saddle
said on 29/Mar/20
Without express scrutiny, another celebrity who I didn't realise was quite as tall as she was. Maybe it's their acting talent that makes all else fade into the background.
Louise was also quite the looker from a young age
Click Here
through to later maturity. Obviously made to appear harsh by way of makeup (or lack thereof) and miserable expression as Nurse Ratched in Cuckoo but her attractiveness could still be seen.
What a character name, Ratched, by name and nature! Indelible. Just the sound of it is bad and if its meaning could be rationalised in anyway, it's near enough to the term Ratchet, a device that goes in one, irreversible direction.
Jtm
said on 28/Jan/20
she was struggling with 5'7 in shameless and this was 8 years ago!
Mimi
said on 26/Jan/20
Rob at age 85 would she be below 5ft8 now?

Editor Rob
Probably another inch shorter than she was back when I seen her, so sub 5ft 8 now could be possible.
Nik Ashton
said on 5/Oct/19
She's cool and so is her height! All heights are cool!
Miss Sandy Cowell
said on 22/Jul/19
🎈🎂💝 Happy Birthday Louise! 💝🎂🎈
Many Happy Returns to Louise Fletcher, who, I feel, is bordering on the classical actresses side now. She's still making brilliant movies, all of which are very much to my liking. 85 today.
5ft10 peak, 5ft8.5 now.
🎁🕯️🍰🎉🎁🕯️🍰🎉🎁🕯️🍰🎉🎁🕯️🍰🎉
Mimi
said on 2/Jan/19
I think she's flat 5ft8 now
World Citizen
said on 31/Dec/18
I guess a flat 5 ft 8.
Sandy Cowell
said on 15/Dec/18
@ Christian - ...and another thing: Nik and I have been communicating regularly since shortly after we started here, which was, ironically, at much the same time! We share the same sense of humour as well!
Canson - Cheers and thanks! 😁👍
Sandy Cowell
said on 15/Dec/18
@ Christian 6ft5 and 3/8ths - At times. I, too, have mistaken Nik's comments for mine when I've glanced at them out of the corner of my eye! 😉
Canson
said on 13/Dec/18
@Sandy: no worries!
Christian 6'5 3/8"
said on 13/Dec/18
@Sandy
No need to apologize, I've mistaken you for Nik and vice versa a few times because you guys type very similarly, lol.
Sandy Cowell
said on 12/Dec/18
@ Canson and Christian - Please accept my apologies! I thought that getting the two of you mixed up was in the cards sooner or later! You are both so very tall, and your names begin with a 'C' and end with an 'N'!
Well, that's my excuse! 😉
Canson
said on 11/Dec/18
Hi Sandy, that was Christian who said that not me!
Sandy Cowell
said on 10/Dec/18
You are so lucky to have a picture with this iconic film actress, Rob!
Louise was brilliantly nasty in 'One Flew Over the Cuckoo's Nest' and has been in many films right up my street since. If I remember rightly, she played Mrs Carpenter in 'The Karen Carpenter Story', so it wasn't all terrifying stuff, like 'Exorcist 2', with Richard Burton, which I saw at the pictures.
I agree with 5ft10 for Louise's peak and 5ft8.5 for today.
@ Canson - I must say, you're right that one-and-a-half inches is not excessive a height loss at all for a woman in her mid eighties. It is certainly not an indication of osteoporosis.
Christian 6'5 3/8"
said on 23/Sep/18
@Bobby
She's in her mid 80's, so not really.
Sandy Cowell
said on 23/Sep/18
@ Bobby and Paul - It's doesn't sound excessive at all to me. Paul - I like your reasoning. 😊👍
Louise has been in a great many films, even Stephen King's 'Firestarter'. I have only seen her in thoroughly enjoyable movies to boot, and I think she is a great lady!
5ft10 peak and 5ft8.5 now, though she might be a little shorter now.
Jtm
said on 22/Sep/18
to be honest she looked no taller than 5'7 in shameless.
Paul NS (6ft 0.5)
said on 21/Sep/18
Bobby, she's 73 in the photo, and the average woman loses around 3 cm from 30 to 70, so it sounds about right to me.
Bobby (5'10)
said on 20/Sep/18
She lost 1.5 inches? Isn't that excessive for her age?
Mimi
said on 4/Jun/18
Rob do you think she could be under 5ft7.5 ish now? I just learned she's now 83 and even if she takes good care of her health over 2inches of height loss is inevitable

Editor Rob
Today I'm sure she's a bit more shorter than the only time I seen her 11 years ago...so 5ft 8 maybe now.
John
said on 4/Apr/17
Peak: 5'10.5
Now: 5'7.75
Giorgi
said on 13/Jan/17
Rob, is it possible that she has naturally shrinked so much?
Editor Rob: well I met her nearly 10 years ago, so by now I'd expect she's lost a bit more height.
Rampage(-_-_-)Clover
said on 1/Nov/16
I saw Cuckoo's Nest for the first time in what seemed like forever and she does very tall in it. 5ft10 peak for sure and still at least 5ft8 today.
Sandy Cowell
said on 8/Oct/16
Yes, there's no denying it! She was very forbidding and menacing in 'One Flew Over....' and I doubt she would have had the same effect if she had been small, like her little nurse! It has to be said though that she does star in some truly gripping films, for me anyway! I'm impressed that she's still working and thoroughly enjoyed the film 'Casadaga' (probably spelt wrong),about the most haunted place in the world! Exciting and creepy stuff and an ideal topic for a film, IF you can stomach such stuff!
Pierre
said on 3/Aug/16
5"8' range,about the same height than Rob
Arch Stanton
said on 14/Aug/14
Yeah Sam add a beard and cowboy hat and get her to say to the psycho ward inmates "Go ahead, make my day" LOL
Sam
said on 1/Jul/14
The only thing that could have made Nurse Ratched scarier, a beard! Had no idea she was this tall...though at least equal to Jack Nicholson upon a second look. She's the textbook example of an experienced actor forever associated with a single role.
Arch Stanton
said on 26/Jul/13
Rob do you see what I mean about her looking like she could be Clint Eastwood's sister:
Click Here
Add a beard and a cowboy hat in that pic and it's Clint!
Arch Stanton
said on 24/Jul/13
She actually looked like she could have been Clint Eastwood's sister when younger. Similar green eyes and features and very tall for a woman. I thought she looked easily 5'10 in Cuckoo's Nest.
Arch Stanton
said on 9/Jun/13
Click Here
Her hair looks much better there. Still a good looking woman though, a bit like Clint Eastwood's first wife Maggie only a bit heavier set.
Arch Stanton
said on 9/Jun/13
She did certainly look easily 5 ft 10 peak. Her hairstyle in this photo really doesn't suit her face shape though!
swm
said on 17/Aug/12
I have to diagree with Lorne. In One Flew Over The Cuckoo's Nest she does look taller than Jack Nicholson. Considering that peak he is listed as 5'9.5" I would say that puts her as a strong 5'10" peak. She gave a great performance in that movie by the way :)
lorne
said on 2/Oct/11
Damn, I would have never guessed her this tall. Granted, you could tell she was tall in One Flew Over The Cuckoo's nest, but not 5ft10 kind of tall!!!
I hate to say it, but Nicholson may hvae very well worn lifts in that movie, as he was taller than her, and he was NOT a full 5'10- he was 175-176cm range, maybe 177- but not 5'10. So she was either under or he was wearing lifts.
Rampage(-_-_-)Clover
said on 24/Apr/11
177cm peak...173cm now
guyfrommars
said on 28/Jun/09
Fletcher (in flats) with 5ft7.5 Jeffrey Combs (his hair makes him look taller) in Star Trek:
Click Here
mcfan
said on 19/Jun/09
I never had the impression of 5'10 for her. I always thought just over 5'9.
thekiddd
said on 13/Jun/09
She's Listed as 5'9 1/2" Like Nicholson, and Stood the exact height as him in Cuckoo's Nest.
Lenad
said on 15/May/09
She was never ever 5ft10...
j.Lee
said on 15/May/09
if she has 1/2 inch more in footwear, she is an inch taller than you rob. But rob she doesn't seem a full inch taller.
Lenad
said on 15/May/09
I doubt she was ever 5'10
Bouncer
said on 3/Jan/09
Her neck looks enormous.
Anonymous
said on 2/Jan/09
wow rob, u really don't know how 2 judge height
she looks more 5'8.5 or 5'9
[Editor Rob: I never gave her a current height...of course she's not 5ft 10 nowadays.]
Jlee
said on 8/Oct/08
rob i saw what you wrote about heel height truth. but i am starting to question that with certain girls. because i go out to broadway and tenderloin a lot in san francisco. when i go to the entertainment clubs, 5 foot 5 girls will be taller than me. And i really am a legit 5 foot 10, got measured millions of times. but with 1 inch shoes, I am five foot eleven. and some girls that take off there heels really are five foot five exactly. but then they put on 7 inch heels and they are half an inch taller than me. how is that? according to what you said, it should take away 1.5 inches. so with a 7 inch heel, that makes the five foot five girl five ten and a half. but i am five eleven with my shoes and I am still looking up. So, heels to me, make you look suprisingly taller, i don't think the perception is underestimated. with platform shoes, you be suprised how short some of these dancers are when they take them off. when a girl takes off a 7 inch shoe, BELIEVE me rob she looks ATLEAST 7 inches shorter, I am not joking.
[Editor Rob:
this image
is a true 5-inch heel, you'd get that much height over your barefoot height. Add 2 extra inches on the platform part and you'd be struggling not to fall over!]
Derek
said on 12/Sep/08
May have been 5'10" at peak, but is no taller than Rob today.
Random Person
said on 29/Jun/08
Okay everyone I have a question! Why in the hell are people being so precise on heights??? Like someone said no more than 5'8.75! How can you tell that? I can't tell the difference between an inch or two!!! I'm 5'3.25 but I just go with 5'3".
RW
said on 26/Jun/08
no way is she 5'8.75. looks 5'10 on the money there or just a touch under.
Matt Thomas
said on 26/Jun/08
Looks no more than 5'8.75
Charliemoto
said on 27/Mar/08
yep 5'10, she looks about 5'11 in that image.
in that image she remind me of MeatLoaf she even looks like him a bit :)
D-lurker
said on 25/Mar/08
thats pretty tall..i still vividly remember her eating a frog from "Invaders from Mars"..scary for a 7 year year old
dmeyer
said on 25/Mar/08
even considering footwear she does seem 176 if she stood tall so defenit 5 ft 10 peak he shoulder are mush higher than rob
[Editor Rob: I remember she looked 5ft 9 range without taking into account the footwear adv, but she was a couple of inches more forward than me.]
nick
said on 25/Mar/08
she is leaning slightly, i would say today she is 5'8.75
sven
said on 25/Mar/08
she looks no more than 5-9 or 5-9.25 in this pic
Mario
said on 11/Feb/06
I think that she is slighty shorter.
She was slighty Shorter than Nicholson in Cuckoo's Nest, of course some will think that Jack did wear lifts in that movie, but I don't think so. Jack did look 5 ft 10 next Christopher Lloyd and Brad Dourif in Cuckoo's