Nana Visitor's Height
5ft 7 (170.2 cm)
American Actress best known for playing Colonel Kira on Star Trek: Deep Space Nine. She has also had popular appearances on Dark Angel and Wildfire. In this photo I'm wearing ¾ inch Skechers, whilst Nana had near 3 inches more footwear.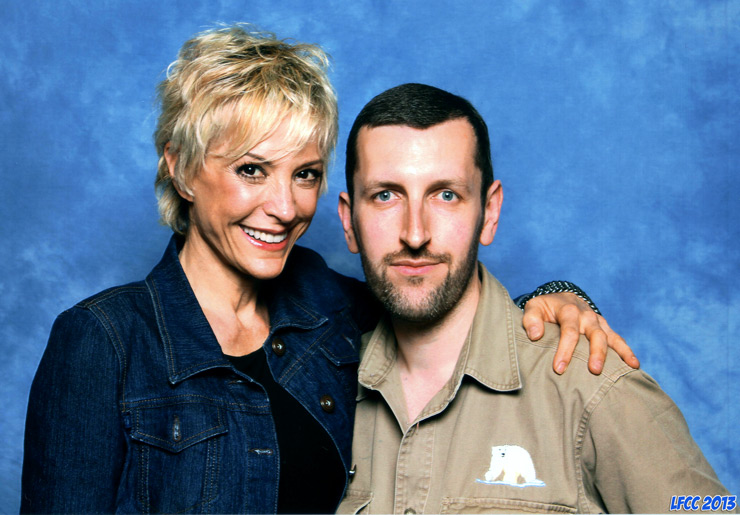 5ft 8 Rob and Nana @ LFCC 2013
There was a huge discussion about the fact that I look too small. That was something that Viacom didn't like.
I said 'All right. Then this is what we should do with the costume. This is what has to happen with the shoes.' Everyone on the show is incredibly tall. I'm five-feet, eight inches. But I looked very short on the show.
-- Femme Fatale Magazine
You May Be Interested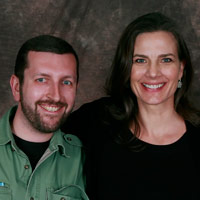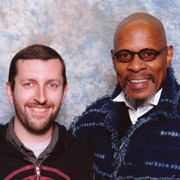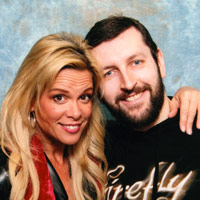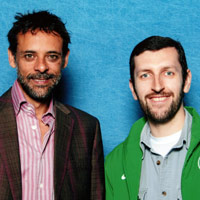 Add a Comment
21 comments
Average Guess (12 Votes)
5ft 6.88in (169.9cm)
khaled taban 175.3cm
said on 13/Jun/20
What a name !
She falls into the weak 5'7" range I'd say
Nik
said on 20/Mar/20
Nana is slightly above average for an adult, so there!
Miss Sandy Cowell
said on 19/Mar/20
@ josh b - I'm so sorry that I didn't notice your photo link and message dating all the way back to January 2017. I'm going to try to find some pictures online of her more recent hairstyles. I agree she's a smashing looking lady who makes the most of herself in every way, keeping her hair super trendy, working on her trim figure and dressing smartly. She's still got that extra sparkle!
Nana gets 5ft7
Cheers josh b! 😉
Miss Sandy Cowell
said on 26/Jul/19
🎂💐🎈 Happy Birthday Nana! 🎈💐🎂
Wishing this knockout of a lady a very enjoyable Birthday!
5ft7.
🍰🕯️🎁😁🍰🕯️🎁😁🍰🕯️🎁😁🍰🕯️🎁😁
Nik
said on 29/Apr/19
These photographs justify Nana being listed as 5'7"!
Sandy Cowell
said on 11/Oct/18
I have just seen Nana Visitor in an episode of 'Highway to Heaven'.(Season 3, episode 6)
She also appeared at the end of the scary film 'The Sentinel'. What an amazing contrast of roles, mind you, the part she plays in 'The Sentinel' is perfectly innocent; she's looking to buy a house.
While checking this information online, I found out something rather fascinating. Nana is the niece of dancer and film star Cyd Charisse! That explains Nana's natural elegance! Her Mum, Cyd's sister, as she has the same surname, was a dance teacher.
Nana gets 5ft7.
Nik
said on 9/May/18
I like her name! Nana seems good value for her 5'7" listing!
Christian-6'5 3/8
said on 9/May/18
@Bobby
Her real name is Nana Tucker. But I've never heard someone named Nana though.
Bobby
said on 11/Jan/18
Greg is right, she's got a weird name. Please tell me that's a stage name. Can't imagine anyone named Nana Visitor.
josh b
said on 9/Jan/17
@Sandy
As you can see from my photo linked below, she's undergone another hairstyle since robs photo lol more a goth look. She looked good thought, still a nice figure for her age now.
Sandy Cowell
said on 1/Jan/17
@ Nik - Yeah! That was exactly what I thought when her name came up at the beginning of 'Deep Space Nine'! It is strange without being funny!
I like to scour the screens for hilarious names! I've become so good at it that now they seem to just jump out at me!
I remember Nana being rather tall and 5ft7 sure does qualify! She looks totally different here to how I remember her, but by no means in an unflattering way. Her hair suits her like that!
Nik
said on 30/Dec/16
She's got a strange name!
josh b
said on 26/Oct/15
Here is my Nana photo
Click Here
She had quite a heel on her.
ricky
said on 23/Feb/15
I thought that her height was about five-eight or so. But she did always have heels when on DS9.
Hypado
said on 22/Feb/15
Nana Visitor's height is 5ft 7in (170 cm)
Looks this in DS9.
Greg
said on 3/Aug/14
> She has the weirdest name. lol
But you'll remember her name and (possibly) her face. That's the advantage of an unusual name.
Emily
said on 27/Dec/13
She has the weirdest name. lol
J.Lee
said on 26/Sep/13
rob is she tilting her head down? could she appear even taller if she lifted her head higher

Editor Rob
tilting eyelevel down half inch can make your eyelevel of course appear lower, but it won't make you appear much different, if you had more hair at the crown of your head it can sometimes add a bit in fact
J.Lee
said on 17/Aug/13
Rob how much taller is she than you here?

Editor Rob
she appeared (from my view) nearly 5ft 10, but had 3 inch more footwear.
guyfrommars
said on 24/Dec/10
On a season 4 publicity photo, she is looking ca. 2 inches shorter than 5ft11.5 Terry Farrell. Considering that Farrell wore the male, small heeled version boots, she's around 6ft on that pic. Visitor had ca. 3.5-inch heeled boots from season 4 onwards, so she's around 5ft6.5 or 5ft7 barefoot.
guyfrommars
said on 23/Feb/09
From season 4 onwards she wore 3-inch heels on DS9.