Louise Marwood's Height
5ft 5 ½ (166.4 cm)
English actress, best known for playing Chrissie White/Sugdon on ITV soap opera Emmerdale.
You May Be Interested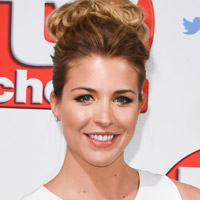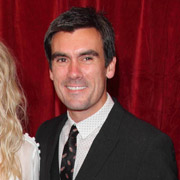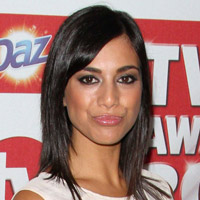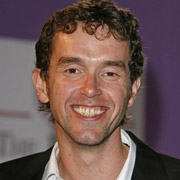 Add a Comment
11 comments
Average Guess (6 Votes)
5ft 5.67in (166.8cm)
Nik Ashton
said on 19/Oct/19
@ Rojina - I-N-T-E-R-E-S-T-I-N-G!
Rojina
said on 9/Jan/19
Wow. Emily Head always towered above her by at least two inches...5ft 3 is what a I would ve pegged her at 5ft 3 at the most.....
lee168cm
said on 5/Jan/18
How tall is the emmerdale co-star pictured with her judging by the photo Rob? Maybe five four?
Editor Rob: Katherine Dow Blyton looks somewhere in 5ft 4 range I'd say. She claimed 5ft 5 in spotlight..
Gladstone Screwer
said on 18/Nov/17
@Nik. Hi Nik, I don't watch Emmerdale much, mainly due to the pitiful acting, (that Paddy must be the worst offender), but I have noticed a number of the cast speak more like Lancastrians. Jeff Hordley, who I do like, as you say is from Oldham, Zac Dingle I'd say is from somewhere similar. I've noticed one or two definite Mancunians, though haven't checked it. One is a guy who plays Pete (Moira's son, I think), the other is that sister of Andy Sugden, Victoria. Those two I'd stake my life are Mancunians. They say 'yoh' for 'you'. I always think this is laziness on the part of the production team...'any northerner will do', the public won't notice !!
I'm not really familiar with this lady on this page, but the photo says about 5'5". Nice weekend. 🌽
Nik
said on 2/Nov/17
@ Sandy Cowell - Hey!
Firstly I would like to say sorry for the late reply! Now I would like to say that I have cracked the mystery over which page houses our comments concerning speech changes over the years, it was on the page of May Mcavoy! I will tell you what I did, which is, knowing that the comment was made on the page of a fairly recently added new celebrity, I trawled back through page after page of the new celebrities until I recognised who this celebrity was! I finally went onto May Mcavoy's page to confirm to myself that this discussion went on there! I will tell you another thing and that is recently added celebrities really do end up going several pages back very quickly, for example Ryan Thomas cropped up quite a few pages back on my search and it seems that he was added very recently!
I do exactly the same thing as you in that If I want to know the name of a celebrity on the TV, usually for the purpous of finding out their height, I look through the credits at the end of the programme, and like you I usually fail miserably in being able to take it in before it disappears off the screen!
Well, recently I put in the name of the actress Louise Marwood, along with the word height in the Google box and I trawled through the results, but alas they did not bring up a right lot, but there were a few sites with quotes! I found a few 5'5.5" quotes and a few 5'4" quotes! Anyway a height of 5'5" for her did ring the loudest bell before coming on this page to ultimately find that Rob has her down as 5'5.5", even higher than I thought! I don't think Rob would be out by a whole one-and-a-half inches but I do think she is less than 5'5.5", but I also think that she is over 5'5"! It's good to see Rob's height quotes on new celebrities because you know they will be correct or not far off being correct, it is also really satisfying to see the addition of a new celebrity whose height you simply cannot find anywhere, or you only find from the odd source!
We have been discussing Emmerdale characters who fit the bill of sometimes being awkward customers to people around them and Chrissie White sure does fit that bill! She always seems to be griping about someone when I see her, I sometimes think that she should chill out and stop being so wound up about people, but alas to no avail!
The White family certainly do not sound like a typical Yorkshire family but having said that, near to where I live there are a few people who speak with Cockney accents, which shows, as we know, that all areas are made up of people who are from, or who have lived, in other parts of the country. I know that you celebrate diversity and differences in people just like I do, so this is a good thing!
It's not just the White family who have non Yorkshire accents, Jeff Hordley has a Lancashire accent as he is from Oldham! Do you remember me remarking on Professor Brian Cox coming from Oldham at the beginning of July? Jeff now lives in Yorkshire though with his wife, who is, as you know, co-star Zoe Henry, and their son and daughter! He is a life long Manchester City supporter too so 👍 to him for that! Isn't it great to take a trip to Wikipedia to find out about our celebrities?
We shouldn't make assumptions about people because of what people sound like either, as you quite rightly pointed out! You must have hated it when people incorrectly assumed that you were "stuck up" when you lived in the East End of London, it's a lesson to everyone that nobody can know how a person is unless they actually know them as a person and even then it is not always easy unless you can get inside someone's head to know how they think!
Cheers Sandy!
Sandy Cowell
said on 29/Oct/17
😛 Correction Time! 😛
Paragraph 4, first sentence should read 'someone's education...'
That WAS my autocorrect because it just tried to put 'edition' all over again! 😜😜
Sandy Cowell
said on 29/Oct/17
@ Nik - Hi! I too am very pleased to see that Louise (Chrissie) Marwood has been given a page! I have been after her height myself, but I had rather more trouble than you did as my TV credits shoot past so fast after the programmes, or they become so weeny while another programme is being detailed, that I hadn't even found out her surname! I just knew she was a Louise! How can I ask Rob for someone's height when I don't even know the person's surname? Now I am trying to find out the name of her sister Rebecca and her Ex, Robert, currently expecting a baby with Rebecca while married to a fellow (of whom I am very fond!), who just came out of prison! Is that complicated or what?
Not that it matters to soap fans! We love all these complicated plots; it is said that they make us feel better about our own lives, yet I have known people myself who willingly conduct complicated lives like that! We also see that sort of thing on the Jeremy Kyle show, if you have the patience to not scream at the telly at how they word things, that is if you even understand their accents! All too often, I don't! That reminds me, not long ago, you mentioned on an older celebrity's page that speech changes over the years. That is something I would love to get my teeth into, but I cannot find the page. I know it is a woman, and I will reply just as soon as I find her again! So it isn't just height and bodily statistics that change over the years; it's how we sound!
At least with the 'White' family in 'Emmerdale', they are easy to understand. Obviously they are instructed to have what can best be described as 'posh' accents, but compared to how the high ranking people sounded in the first part of last century, for instance, they wouldn't sound priveleged at all! I was watching various war movies while staying with my Dad in 2005, and I picked up on how terribly posh they all sounded! My Dad assured me that everyone who was anyone spoke like that - extremely precisely! I have a reputation of sounding a bit like that myself, partly due to my upbringing but mainly because my Mum was so precise! When I first went down to the East End, sniffing about for rock music haunts, I had no idea why they were so dumbfounded by my accent! Some found it sexy but others accused me of being 'stuck up', and I assure you, that has never been the case! I guess that due to the singling out that I got, I did become 'accent aware', but I didn't change it! My Mum would have hit the roof and told me off for 'wasting my education!'
I doubt that someone's edition can ever be wasted though, as it sets you up for life in so much more than just learning! You learn how to mix with others and how best to behave to be agreeable in front of whom ever you might meet, adjusting here and there to reflect how you think a person is best going to react to you. I mean, you wouldn't swear in front of the Queen, but in many social circles, it is seen as normal and pleasing even! I think it is by far the best to do that in strict moderation, or it becomes tacky!
Well there you go! I have probably covered what I wanted to say about voice and speech change through the ages on this page instead of that older lady celebrity's and who better than Louise, from the different sounding 'Emmerdale' family, than to trigger the subject matter, as she and her family don't have the same accent as the other locals on her particular soap.
Have a great week, Nik! 😊😁😆
Subwoof
said on 28/Oct/17
I thought she was at least 5'7-5'7.5 from seeing her on Emmerdale.
CD
said on 28/Oct/17
Listing seems right for this babe, 5ft 5 flat is possible too though.
Sandy Cowell
said on 28/Oct/17
Fantastic to see Louise has now got a page on celebheights! I've been wondering about her for a while now!
Sometimes I really like Emmerdale's Chrissie and at others, I find her to be ice cold and calculating! I know which side of hers I prefer!
Without feeling outright shocked, I am still pleasantly surprised to find that Louise is all of 5ft5.5. I suppose that I'm growing used to Soap actresses being on the small side, but having said that, an actress from Coronation Street, who also made her debut today, left me equally dumbfounded when I found out that she was just 5ft2! I'd have believed for her (Katy Cavanagh) to have been nearer this height (5ft5.5) than Louise, though an inch lower than the 5ft5.5 for Katy would have been more to the point in my opinion! Louise I'd have guessed at 5ft4.5 as well! What a crazy difference in reality - 3 and a half inches! 😳 My only saving grace is that the two women are in completely different soaps so they don't stand together on TV, or I would feel redder-cheeked than I have in a while!
Now I would love to know her pretty and comical half-sister Rebecca's height and also Robert Sugdon's! I think Robert is a lot taller than I had him down for when I first started watching the programme!
Chrissie, or rather, Louise Marwood, can have 5ft5.25. Because I thought of her as smaller, it's going to have to reflect on my final estimate!
Nik
said on 28/Oct/17
@ Sandy Cowell - Hi!
What do you think to Louise being given her page on here? I had always been curious as to her height and it had been difficult to find it out from any sources until now! I think she could be the full 5'5.5" or slightly smaller, if anything!
Cheers!