Lucky McKee's Height
6ft 5 (195.6 cm)
American director and writer, best known for films May, The Woman and Red (2008). When somebody found on
imdb
Lucky was 6ft 6, he replied
"A wild rumor! I'm a mere 6'5".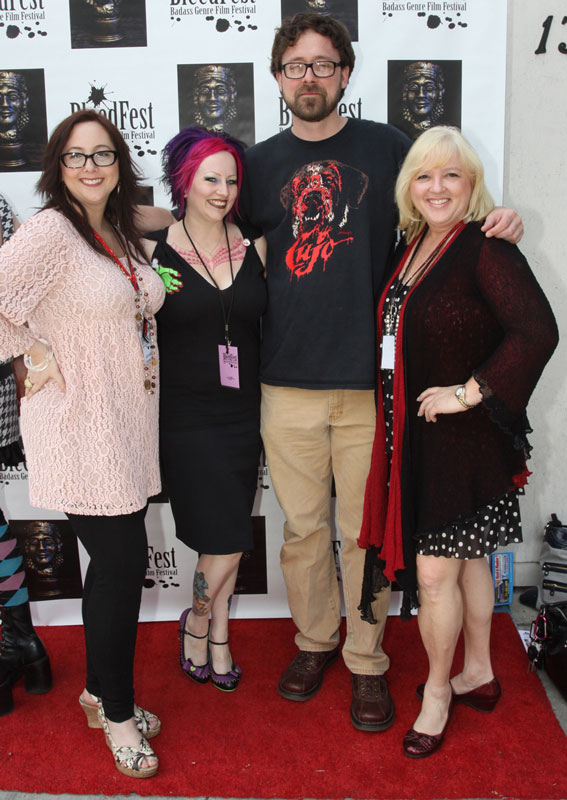 Photos by PR Photos
You May Be Interested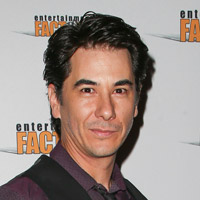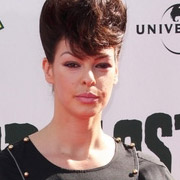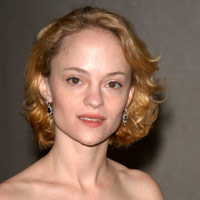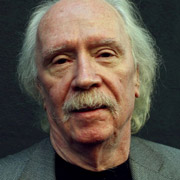 Add a Comment
17 comments
Average Guess (7 Votes)
6ft 4.96in (195.5cm)
JesusIsKing44444
said on 7/Jan/20
Rob, what is his head size?

Editor Rob
At least 10 inch range, sometimes having a bigger beard can help a head look longer too (as can thick hair!).
Junior Hernandez 1990
said on 24/Dec/18
Merely 6'5 means could be measure out 195.5cm. Not too sure if he was 6'5 meanwhile i guess he look more 194-195cm range.
Dream(5'9.5
said on 19/Jul/18
Rob, silly question, but is Lucky Mckee the 'first Lucky' you've added to this site?
He's very 'lucky' to be honest. LOL!

Editor Rob
He's the second Lucky, the other is the model Lucky Blue Smith.
Dream(5'9.5")
said on 19/Jul/18
@Canson It just shows how tall 6'4" and 6'5" is!
Unfortunately, I can't find much pictures of Lucky with other tall celebrities, but the photo above kinda tells me he seems like a decent 6'5" guy. He'd be a little shorter than Christian, but I don't think one would see a 'real difference.'
Canson
said on 13/Jul/18
@Christian: I guess he could but just never see the point in adding an inch if you really aren't
@Dream: I completely agree with what you're saying. Hell, I get guessed at 6'6 myself from 6'4 and Christian gets 6'7". Of course both are shoe measurements
Dream(5'9.5")
said on 13/Jul/18
@Canson
Actually, feel free to disagree with me. I'm just digging Mckee's Honesty. If he claimed 6'6", he could get away with it, since a real 6'5" guy (Like Christian and others) get easily mistaken for 6'6".
Christian 6'5 3/8"
said on 11/Jul/18
@Canson
I can almost understand claiming 6'6" but 6'7" is way pushing it.
Canson
said on 11/Jul/18
@Dream: I'd leave that open too! He could be that or maybe 195.5.
@Christian: yup. You get guessed 6'6" often and you're 6'5"
Canson
said on 8/Jul/18
@Rampage: there's no benefit at that height to "claim" an inch taller. Imho there's no reason at any height but 6'5 claiming 6'6" or 6'7" is a bit greedy if you ask me
Dream(5'9.5")
said on 2/Jul/18
He does seem like a 6'5 1/8" kind of guy.
Sandy Cowell
said on 2/Jul/18
@ Rob - I can genuinely understand that because of my phobia of maggots... and masks. 👹🤡 If someone tricks me and puts on a mask to freak me out, my legs literally buckle and I end up on the floor, screaming! Very funny for the prankster, but not the case for me! 😭
Sandy Cowell
said on 1/Jul/18
BTW, further to my yesterday's comment, the new 'Horror Channel' special monthly theme for July is called the 'Animal Attack' Season.

Editor Rob
Something when I watch a film with Jenny - I'm always wary if there is a mouse or rat in the film as she absolutely has phobia and can't deal with the thought of them...
Christian 6'5 3/8"
said on 30/Jun/18
I'm not surprised at all to see a 6'5" guy get guessed at 6'6".
Rampage(-_-_-)Clover
said on 30/Jun/18
Much respect...he could go with 6ft6 and get away with it.
For his modesty I give him a fraction over this. Does look a decent 6ft5 guy
Canson
said on 30/Jun/18
I agree with Rob 6'5" tops. He is wearing boots in the pic above
Sandy Cowell
said on 30/Jun/18
Ha ha! Lucky is wearing a Cujo T-shirt! I saw that film at the pictures when it first came out and I screamed the cinema out when you suddenly see the mad dog appear at someone's car window, dribbling and eager for more kills!
By the way, the Stephen King movie 'Cujo' is going to be showing on the 'Horror Channel' in July, as part of their 'Creature Feature' Season, just in case any of you guys out there wish to see it. OK? Good! 😋
🐯🐻🐊🐺🦍🐲🕷️🐍🦅🐾🐾😨😬😱
Sandy Cowell
said on 29/Jun/18
Oh, that's incredible, Rob! Thanks for adding him!
He says "A mere 6ft5..." Nothing mere about it, really, but I wouldn't have been any the wiser if he'd been written up as 6ft6, which is what I read he is when I checked out - and purchased - another of his films the other night.
I can't see this being my first and last visit to Lucky's page somehow. He's one fine writer and director of some of the most thought provoking films on offer. So pleased to see he has a page now.
I will give him a mere 6ft5!

Editor Rob
He does look a genuine 6ft 5 guy from what I've seen.