Lucy Davis Height
5ft 2 (157.5 cm)
English actress, known for playing Dawn Tinsley in The Office, Hilda Spellman in Chilling Adventures of Sabrina and for roles in films like Wonder Woman and Shaun of the Dead. In a 2004 edition of The Mirror, she said her weight was
"up to 12 and a half stone, which wasn't very good because I'm 5ft 3in tall"
.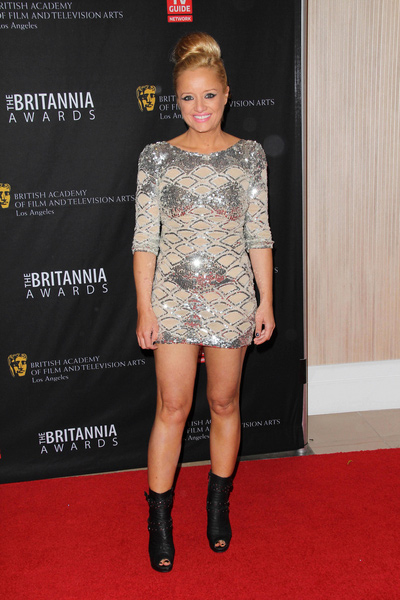 Photos by PR Photos
You May Be Interested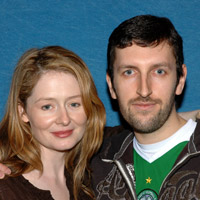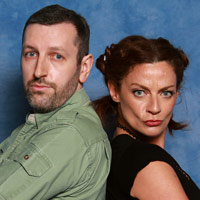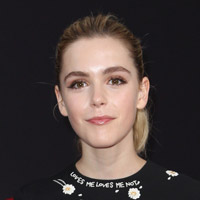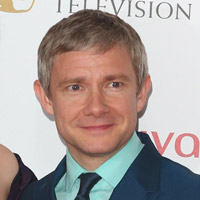 Add a Comment
48 comments
Average Guess (1 Votes)
5ft 2in (157.5cm)
hridoyham58
said on 18/Dec/18
she look 5'2" with heel
Ben Cult
said on 31/Aug/16
Jeff Hardy must be 6'0 at least .
Joe G
said on 24/Dec/13
I met both the Hardy's backstage at a live event once and took a photo with both of them.Jeff and Matt are almost Identical though Matts a little taller maybe by an inch im 6'0 so id say Jeff was 5'11 and Matt was the exact same as me looking at the photo my girlfriend had taken.
Conti
said on 27/Jan/13
I would say for jeff hardy and matt hardy 5'11 barefoot,because they don't look like that are near 6'0.You have to realize that they wear 2-3 inch boots.
Sam rick
said on 3/Dec/11
Matt Hardy:6'0.5
MVP:6.0
Jeff Hardy;5'11
Eurohouse
said on 14/Feb/08
Back in the late 90's, Matt was always taller than Jeff but they listed him at 6'1", but now Jeff is taller than Matt,so....I am going to say that Jeff is probably 1.87m (6 foot 1 an a half) tall and Matt would be 1.88m (6 foot 2) tall.
tommy
said on 15/Jun/07
i think that he weighs about 230 pounds
175-177cmandgrowing
said on 28/Jul/06
Oh... sorry, I forgot to mention that the guy the WWE fired said Matt was 6' in September 2001. He actually looks it. Jeff isn't 6'2''. Just watch some old TLC matches that had E&C and the Hardy Boyz in them. You'll notice.
JK
said on 27/Jul/06
but the only thing is, how come he looks taller than Matt in pics??
175-177cmandgrowing
said on 27/Jul/06
No. Jeff is shorter than Christian (6'1'') - but that was when he was maybe still growing. A WWE guy who had been fired had him at 184cm and 87kg back in Sep 2001. I can believe that. TNA listed Jeff as 6' - why would they lie? Hes also way shorter than 6'3-4'' Edge so I guess 6' should be accurate for Jeff.
JK
said on 26/Jul/06
ive also met Matt and id say he is about 6'0.5'' - 6'1'', I haven't mett Jeff, is Jeff really 6'2''?
Alex
said on 1/Jun/06
Matt Hardy is actually coming to NYC in a few weeks for some event. I am not a big fan of his but hes ok and if its cheap I might go. Not sure, but if I do I'll try to get a picture and post it. He's actually coming a day before or after WWE diva Ashley is at the same event.
Alex
said on 1/Jun/06
Big Show, yea I agree on both Hardy's heights 6'0 and 6'1. Matt actually does look 215lbs to be honest. Jeff I agree with he looks 180ish tops. Most I heard matt announced as was 236lbs. Jeff at 220lbs though!!!
Big Show
said on 31/May/06
I agree with Matt's height being around 6 feet tall (give or take an inch), but his weight of 224 lbs I don't buy. He looks 210 to me and I think that's even pushing it. 250 lbs is laughable, you have to be really drunk to believe that. Jeff Hardy doesn't look more than 180 lbs to me.
Alex
said on 14/May/06
Jeff is a legit 6'1 I think so that makes Matt 6'0 even. Hard to find Matt under 6'0.
Cybrus
said on 13/May/06
Jeff is taller than Matt.
Click Here
Ryan
said on 29/Apr/06
I think Matt Hardy is 6 ft. to 6.5
Alex
said on 28/Apr/06
I do agree that Matt isn't 6'1 but hes not under 6'0 I don't think.
[Editor Rob: maybe he borrowed sly's shoes and posture when I saw him or all that standing about lugging around a heavy bag since 8am that day, maybe I was having paul giammati posture!...I think its always good to have a photo, that which I failed to do...then if you have a pic you're also right up 'close in their face' so to speak, and I think sometimes get a better estimate than a few feet away even!]
david
said on 28/Apr/06
I met matt hardy a few months ago I'm about 5'8 and so i would say he probably 5'11 because i have a friend who 6'1 and matt hardy isn;t as nearly as tall as him. Also I have a brother who's 6ft and matt hardy was definitly shorter than him too.
[Editor Rob: hardy fooled me then for sure! Or maybe I am being too conservative with estimating...]
Alex
said on 23/Apr/06
Rob, did you get a look at this guy's shoes when you met him? He could appeared 6'1 no doubt but maybe hes really more 6'0-6'0.5. Hes not under 6'0 though.
Trey Parker Rocks
said on 23/Mar/06
you can't just look at someone and say, "they weigh such and such"
anyway this isn't celebweights.com, is it?
Alex
said on 5/Mar/06
There aren't too many weights I agree with Jason on, a couple or so I have but this is one of those where I def. do. Jeff from when I see him never looked more than 190lbs. I stick to 180-185lbs for him.
Jason you saw that picture of me I posted, I am 195lbs and I am bigger than Jeff Hardy, lol.
175cm17andgrowing
said on 4/Mar/06
@Jason: Yes, thanks. I'm 17 since the 24th Feb.
Jason, you know, people may be heavy and don't look so. My uncle (a liar) is at least 6'3'', more like 6'4'', has always smoked all day long (at least I don't know when he would have stopped) and said he'd be just under 170lbs... and I was like "You lie" but didn't say anything. Now, Jeff looks his weight. He's been described as 212, 215, 218, 220, 221, 225lbs. That's what I know of. In his WWF/E days, there was a period where he was just fat. I think Hardy looked very good when he was 17 or 18, with the short blond hair. But anyway, he looks heavy. NOW tha he didn't wrestle for months he doesn't. In January he looked 210, in February 200 or 190. For TNA pics, just go to www.tnawrestling.com .
Jason
said on 25/Feb/06
Alex, I've learned to just not say anything about 175cm17andgrowing's (17 now? lol, well happy birthday) weight estimations. ;)
Alex
said on 25/Feb/06
Jeff may be heavier. I haven't seen him since he left WWE, but he was 180-185lbs in WWF/WWE. Do you have a picture of him now?
175cm17andgrowing
said on 25/Feb/06
@alex: wrestling is more right than you... one of my best friends is 6' or 6'1'' and weighs 175lbs... skinny. Jeff - 6' - is (TNA) at least 40lbs heavier. Look at him now.
And Matt is way heavier than JEff and not 6'1'' - more like 5'11.5''.
Alex
said on 23/Feb/06
Wrestling, Matt is more 215-220lbs. Jeff 190lbs is a bit too much I think. Hes more in the 180-185 range. Both of them are 6'0 though I think.
wrestling
said on 16/Feb/06
Matt Hardy Is 6'1" 225-235 lbs ... Jeff Hardy Is 6'1" 190-210 ... Ive Met Matt Hardy Just Like Rob Has , And My Friend Who Is 6'1" 205 Looked Small Next To Him ... 220-235 Looks Right ... And 6'1" he looked it but funny thing is he had boots and my friend had regular nike shoes ... soo 6'0" is possible
Jason
said on 26/Jan/06
Of course. 225lbs for Jeff is so crazy I have trouble even typing this. You'd have to be smoking something or mildly retarded to think he's 225lbs lol.
175cm16andgrowing
said on 23/Jan/06
Thanks.
But you have to agree, Jeff used to be kinda fat when he was in the WWE... I think around 2000 that was. Now I can imagine him to be 225lbs and 6'... he's very uscle and don't forget hair also weighs something. Matt is the fatter smaller Hardy and never ever 6'1''.
Jason
said on 23/Jan/06
Posted by 175cm16andgrowing: ''Jeff Hardy 6' and 225lbs... imaginable. So I guess Matt is 6' in shoes, 6'2'' with lifts. 250lbs could be right, the guy is huge.''
Not us!!! :)
Cycklops
said on 22/Jan/06
You guys honestly believe that Matt Hardy is 6'1" 250 pounds in his socks?
Jason
said on 22/Jan/06
Jeff looked more like a crack addict than a wrestler the last time I saw him. It boggles the mind how someone could suggest he's 225lbs.
starwars23
said on 21/Jan/06
matt is the taller hardy he is also the more built hardy.
Jason
said on 21/Jan/06
Hmmm, TNA bills Jeff as only 6'0''. Yet if Jeff is taller, that makes Matt 5'11'' - 5'11 1/2''. Feasible. Maybe he was wearing big shoes when Rob met him.
[Editor Rob: a public event, keeping an image, it is possible, I wish I paid attention to shoes ;-). With Ultimate Warrior I paid attention to how that guy's posture and eyeline was - he gave off impression of being more than he really is...but my estimation of what one can appear up close can be off...I wasn't as close to this hardy though, but with others being 5-6 inches away I'd place more confidence in those estimates...]
175cm16andgrowing
said on 20/Jan/06
Yes, sometimes it LOOKS like Matt WOULD BE taller than Jeff. That's not true. Jeff is a little taller, perhaps an inch.
Jason
said on 20/Jan/06
I was under the impression Matt was taller.
175cm16andgrowing
said on 20/Jan/06
And what's Jeff then? 170?
Jeff is TALLER than Matt, Matt can't be that height cause Jeff's 6'. And Jeff is thinner, that to be true.
Jason
said on 19/Jan/06
Rob's met Matt and below reckoned he was 16 stone (224lbs) max. They lie about weights in wrestling just like they do height. Even more so with weight. WWE.com currently has Matt at 225lbs. Assuming he's 6'0 1/2'' tall, he doesn't even look that. Closer to 215 I'd say.
175cm16andgrowing
said on 19/Jan/06
Matt is said to be 6'2'' and 225 (wwe.com) but he's always called a 250pounder when he has a match.
Jeff looks taller than Matt most of the time and the following listing comes from TNA (who tell the truth I think): Jeff Hardy 6' and 225lbs... imaginable. So I guess Matt is 6' in shoes, 6'2'' with lifts. 250lbs could be right, the guy is huge.
Katty
said on 19/Jan/06
MATT HARDY IS 6 FOOT 2 INCHES
Jason
said on 18/Jan/06
Matt Hardy 236lbs?!?! Jeff 212?! Come on, don't go backwards on us, mate! :D
Rob, did you think Matt was 17 stone? lol
[Editor Rob: nah, 16 stone max, hard to say, but 17 stone is Big for that height...I said above his frame makes him look taller, in other words, wasn't as bulky as some wrestlers...he was standing at one point beside Frank Bruno who looked more of an 17-18 stone type guy...maybe hardy hadn't been in the gym a few weeks. Van Dam actually looked more muscly in person...! A shame I didn't get pic with a wrestler as it would have backed up, or nailed down a better 'guess'timation]
wrestling
said on 17/Jan/06
Matt Hardy Is 6'1" 236 lbs. ... Jeff Hardy Is 6'0" 212 lbs ...
TheMan
said on 28/Dec/05
I think he's about 5,11 to 6,0 can't be all that tall doesnt look it. Ive come to the relisation to never belive wrestlers heights there always and inch or 2 lower always.
175cm16andgrowing
said on 16/Dec/05
Well, Jeff and Matt were always credited as 6'2''. WWE.com says Matt is 6'"'', 225lbs... no, say 6' perhaps 6'1'' and his weight is 250. Jeff is 6', at least that is what TNA says and he weighs 225 or something... you know, Jeff has always been thinner than Matt, I don't think Matt has ever been a cruiserweight.
Ranveer
said on 12/Dec/05
Interesting. On his own website www.thematthardy.com (which is now closed) he was described as 6'O" but now u say he's 6'1". Doesn't really matter... I'm a huge fan of gis & he can really get it done in the ring!
Lex
said on 10/Dec/05
Matt Hardy is 183-182 cm. A solid 6ft.
Jason
said on 26/Oct/05
Somehow I doubt that lol. Maybe 6'0''.