Marc Bolan's Height
5ft 5 (165.1 cm)
You May Be Interested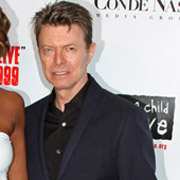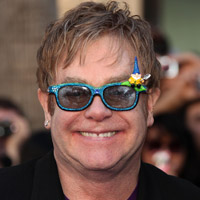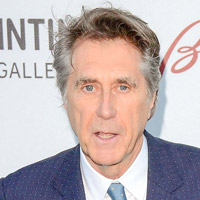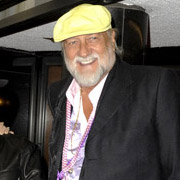 Add a Comment
11 comments
Average Guess (10 Votes)
5ft 6in (167.6cm)
Miss Sandy Cowell
said on 20/May/20
⭐ When I said "He had two sisters", I was referring to my boyfriend.
Marc has an older brother called Harry Feld and a son, Rolan Bolan, by singer Gloria Jones.
Miss Sandy Cowell
said on 18/May/20
I can't think of a more pleasing way of travelling up to the Norfolk Coast yesterday that playing a triple T-Rex album and singing along.
I asked my boyfriend, who was driving us there, whether he reckons that I used to fancy him. His reply, "Course ya did! All young girls fancied him!" 😂😂
He had two sisters, one younger and one older. I must say, his reply was spot-on!
5ft5.5 🎼🎵🎧🎶🎸
Miss Sandy Cowell
said on 19/Feb/20
I kicked off my morning listening to Marc Bolan and T-Rex, and I couldn't think of a nicer way to start the day!
Of course, when I was 9 and 10 years old and first got into the group, I'd have thought that Marc was rather tall!
5ft5.5 🎶🎧🎸💿📀
Rampage(-_-_-)Clover
said on 22/Nov/19
Really this short?!
Rojina
said on 20/Nov/19
He d always been listed as 5"4......
Miss Sandy Cowell
said on 19/Nov/19
Oh yes, Little sue! I've just been reminiscing to T-Rex and I think I need to replenish my supply!
little sue
said on 18/Nov/19
my first love, always knew he was short, he used to wear those Mary Jane shoes with a 2 inch heel
Miss Sandy Cowell
said on 18/Nov/19
@ Kim - What a lovely tribute you write about Marc! I wholeheartedly agree with what you say. He was one of my first ever crushes. I was around 10 years old, and so small that he'll have seemed tall to me, regardless!
5ft5.25. I have upped him a little to fit in with the average vote.
🎸🎶⏩📀😍
KIM STAINES
said on 17/Nov/19
I have been a Marc Bolan fan from so far back, as I remember. The one thing, about Marc, that i never heard or read about, was his height. I remember my dear mum telling me that Marc was 5 foot 6 inches in height. Marc was perfect. Too good for this world. 💖💖💖💖💖💖💖
Nik Ashton
said on 16/Nov/19
This very talented gentleman so deserves a page on celebheights, his page is a wonderful tribute to him. He was so cool and so was his height.
Miss Sandy Cowell
said on 16/Nov/19
Do my eyes deceive me? Marc BOLAN!
He had just started his own TV series when I heard he'd been killed in a car crash on the 16th September 1977, 3 days before I started college, 2 weeks short of his 30th Birthday. He was a beautiful man and started the group Tyrannosaurus Rex, which later became T-Rex. Their hit song 'I Love to Boogie' was in the charts at the time - I think!
T-Rex also had hits called 'Jeepster', 'Hot Love', 'Ride A White Swan', '20th Century Boy', 'Children of the Revolution', 'Debora' and many more. They were the first band whose hits I made sure I got hold of - each and every one of them! Those days (early 70s), I was a bit too little to go out, so my Dad would buy them for me on big discs containing all the latest chart hits. Marc Bolan, born Mark Feld, was Glam Rock personified. The percussionist with the group was Mickey Finn, who died in 2003. They were often pictured together, Mickey being that much taller.
Marc has a son called Rolan Bolan, who survived the car crash with his American Mum and Marc's girlfriend, Gloria Jones. Marc's friends included David Bowie.
I give this late genius, (as described by producer Tony Visconti) 5ft5.
🎧🎶🎵🎸
RIP Marc XXX 🕯️

Editor Rob
In the 80's he was described 5ft 5 range, but I never saw if he gave a claim himself.