Marc McClure's Height
5ft 9 ½ (176.5 cm)
American actor, best known for playing Jimmy Olsen in the original Superman Films. This photo was at collectormania 2009 (by Daniella).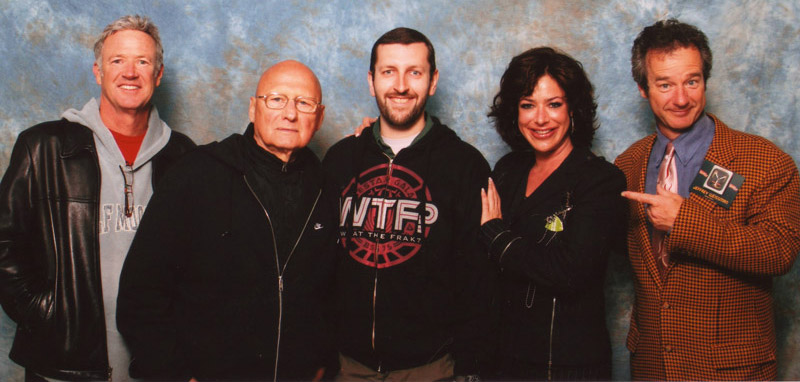 Marc McClure, James Tolkan, 5ft 8 Rob, Claudia Wells, Jeffrey Weismann
You May Be Interested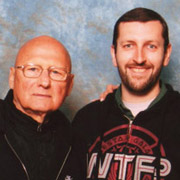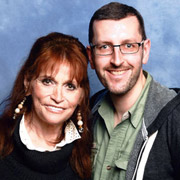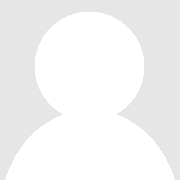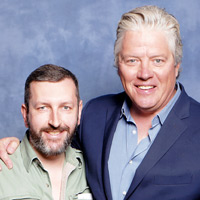 Add a Comment
22 comments
Average Guess (4 Votes)
5ft 9.94in (177.6cm)
Nik Ashton
said on 6/Oct/19
He gives a tall impression!
Charlie
said on 10/Apr/17
Non's comment on him being 6' tall because he is standing far back. If you look closely you can see Marc and Rob are standing equally. Rob is behind James Tolkan as well as Marc. Now i measured the eye level between Rob and Marc and their seems to be 1.5 inches between them. I also see that Marc's head is facing upwards a little.If you look at everyone else's noses you can see a slope appearance of the nose hiding the nostrils. This tells me the person who took the photo was a little taller than average.When you look at Marc's nose you can see his nostrils and there is no slope.The top of Marc's head is hidden from view and all we see is the front of his hair because it is poof'ed up a little. I feel Marc is 5'9. If Marc's head was straight instead of upwards he would be shorter by an inch. Marc is definitely not 6' tall. Now when he did those back to the future movies he was probably a half inch taller . Back to the Future 1 was done in 1985 that's 32 years ago. part 2 was done in 1990 that would be 27 years ago. My guess his peek height when he did those movies was around 5'9.5 no more than 5'10. Seeing him here i can tell you he is 5'9
Bobby
said on 7/Mar/17
He looks 5'10, but it's tough to tell with this picture.
charlie
said on 15/Jul/16
Marc McClure looks like hes 5 ft 8. All the tall guys including rob look 5 ft 8 max
Oanh
said on 3/Mar/16
Maybe 5'9.25"
the shredder
said on 16/Sep/14
Rob , how tall is the Jeffrey guy ?
person
said on 25/Apr/14
He's as tall as rob
avi
said on 27/Jul/13
Rob he seems to be weak 5'9 . I don't think he's more you look pretty tall in this pic.
Cameron murray
said on 8/Jul/13
None of these people look 177cm
LG69
said on 27/Jan/12
Based on his posture it's hard to be exact, but he's likely 5'9.5-5'10".
Paul
said on 13/Nov/11
5'10" bang on 177.8cm
Non
said on 21/Sep/11
are you guys blind? Look how far back he is.... he is closer to 6 feet than you realize.
Legend
said on 30/Aug/11
Rob is the cool guy in the middle who everyone likes :)
Rampage(-_-_-)Clover
said on 27/May/11
Maybe 5ft10 with better posture
Dean
said on 11/May/11
jeffrey weismann 5'7.5 then? you say hes 2 inches shorter but looks nearly the same lol..Marc looks closer to 5'9 than 10 Id say about my height 175.5 or maybe a strong 176 at best.
SolidSnake
said on 17/Feb/11
lol which one is he? None of them look 5'9.5
[Editor Rob: he's the guy on the far left as you look. Jeffrey Weisman is on the far right and he was 2 inches shorter than Marc, but then he is nearer the camera and the girl taking the photo is short.]
Mathew
said on 9/Feb/11
None of them look 5'9.5" compared to Rob.
Josh
said on 18/Jun/09
looks more like 5'9
el toppo
said on 15/Jun/09
5 foot 10 seems to high. I would say closer to 5'9".
Anonymous
said on 15/Jun/09
George Reeves was barely 6ft if you ask me... is that who you're refering to as "Reeves?"
supes78
said on 13/Jun/09
I don't know Rob, 5'10" seems a little too short. I met Marc at a comic con years ago and he seemed to have 2 inches on me and I'm 5'9".
People never take into account that Reeve had very little soles on his Superman boots. It's almost like he was wearing really thick socks;
Click Here
Also, McClure is 52 years old now and could easily have lost an inch in the decades since playing Jimmy Olson. Not to mention Reeve is slouching slightly in that pic while McClure has better posture.
On a different note, is McClure wearing a wig? That guy's been as bald as a cue ball for years but he looks to be sporting a pretty healthy head of hair here with Rob.
GUK
said on 13/Jun/09
This makes me wonder if Reeves was a full 6ft 4
Click Here
I don't see 6 inches here