Marc Warren's Height
5ft 8 ½ (174 cm)
English actor best known for roles in TV series like Hustle, Band of Brothers and The Three Musketeers. For Band of Brothers, he wrote his height as 5ft 9 on a costume/stat-sheet. In this photo Marc had a 1/4 inch more boot than me.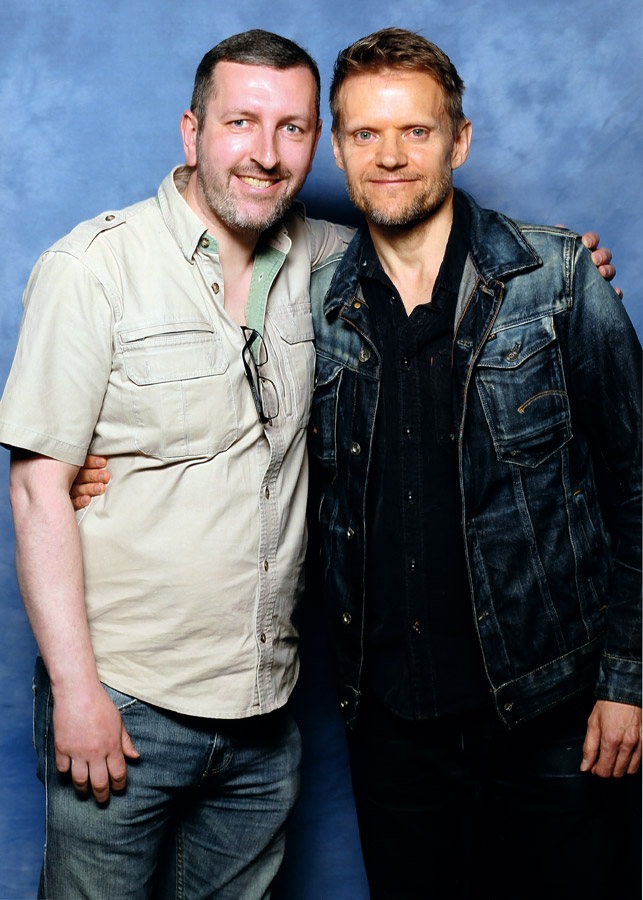 5ft 8 Rob and Marc @ Collectormania 2017
You May Be Interested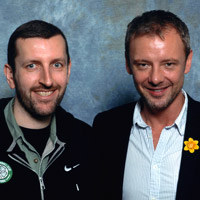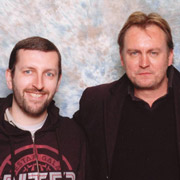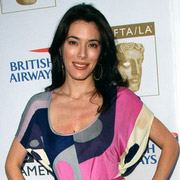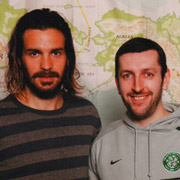 Add a Comment
41 comments
Average Guess (31 Votes)
5ft 8.28in (173.4cm)
Moi
said on 22/Aug/20
Rob looks taller in this picture I think the guy is 173cm and rob 174,5cm in this picture.
Nik
said on 29/Apr/20
Rob's posture is lousy!
Christian 6'5 3/8"
said on 28/Apr/20
No taller than Rob, even with 1/4" more footwear.
Nik
said on 9/Feb/20
@ Fisticuffs - I can see what you mean!
Miss Sandy Cowell
said on 6/Feb/20
Is this photo from 2017, Rob? Marc turns 53 next month so it's doubtful he'll be any measurable amount less. Therefore he is getting 5ft8.25, though I must say, you look that height too in this picture.
Marc has a slightly shorter head.

Editor Rob
Yes in NEC, 2017.
Nik Ashton
said on 19/Sep/19
Maybe the camera lies! 🎥
Peter 180cm
said on 13/Jan/19
Doesn't look any taller than 173cm here,even with extra footwear.A fraction over 5'8 for this guy at most.
saltyfish(177cm)
said on 12/Oct/18
Hi Big Rob, found this old pic of Scott Maslen facing off with Marc Warren. What would you put the difference at? And what would you say is Scotts height? thanks
Click Here

Editor Rob
Somewhere in 5ft 10.5-11 range that moment I'd say.
Sandy Cowell
said on 29/Jul/18
Great picture, Rob! He looks a very friendly, amicable guy and I will agree with the above height. I have been watching more of your videos and know that you can reach 175.4, so I'm not going to dock Marc's height, as you two look pretty much neck-and-neck here!
Andrea
said on 13/Apr/18
Bobby, there's no need to speculate or try to guess Rob's height, when Rob himself has said a countless number of times that he's 173 at his low. If anything, this picture speaks more about Marc's height than about Rob's. But again, it is a known fact that the majority of celebrities do look shorter than their listings in Rob's pictures. Possibly something like 2 cms (shorter) on average... Marc here looks no more than 172 I'd say, but Rob said that he looked taller than that in person, so I'm going to trust him.
Bobby
said on 10/Apr/18
This is why so many of us say that Rob is 5'8.5, from pictures like this.
MD
said on 31/Mar/18
He has more boot on top of him looking just your height? This guy is not a thing more than 5'8".
Fisticuffs
said on 30/Mar/18
Same height but Warren has thicker hair and Rob's leaning in more. Plus Warren's got 0.25 inch shoe advantage. 5'8" at best, son!
Canson
said on 29/Mar/18
@Rob: in shoes 5'9 would make him 5'8 tho

Editor Rob
The mugshot thing may not have been fully accurate of course.
sulu2018
said on 29/Mar/18
Hey Rob, once you meet a celebrity at a convention, how come you update the photo to the one of you with that celeb together, not another photo of them from PR Photos?

Editor Rob
That is part of the site, trying to get photos to show I met the person and can give my estimate...
Nik
said on 28/Mar/18
I doubt this guy is as tall as Rob!
The Shredder
said on 27/Mar/18
In a back to back shot he'd edge Rob easily.
Canson
said on 27/Mar/18
@Rob: he isn't any taller than you are. Even with the footwear advantage still doesn't look taller. If you're 5'8 1/8 maybe 5'8.25 if he really does edge you. 5'8.5 would be an absolute max

Editor Rob
On Hustle they once all stood beside a height chart...in shoes actually he could have been 5ft 9, unfortunately I forgot the episode name to check it.
Jason 193cm
said on 26/Mar/18
@The Shredder according to the pic he looks slightly taller, but the smaller head and more compact midface (i.e., lower eye level) alters people's perception. You also gotta remember that he has a .25 inch advantage.
The Shredder
said on 26/Mar/18
What the hell are you guys seeing? This guy is clearly than Rob. Its the camera angle.
5'9 dude
said on 25/Mar/18
Rob, do you think he could of lost any height at 51 years old ?, plus you've got to be at least a cm taller there , why the 174 listing ?

Editor Rob
He's 50 in this photo, I think it is unlikely anything noticeable, although many men lose a few mm's by age 50 and wouldn't be able to tell!
I could have over-estimated, but up close he gave an impression of somebody in 174-5 zone, minus a small fraction more boot then 174 is probably the mostt...although he can look a bit shorter in this photo, I wasn't convinced he is!
Danimal
said on 24/Mar/18
How is he 5'8.5" while you claim to be only 5'8", yet you're clearly taller than him Rob?
Andrea
said on 24/Mar/18
Hmm, 5'8.5??? He looks no taller than you (to be very generous because in fact he can look at least a cm shorter here) and that's with a 1/4 inch more footwear...

Editor Rob
Seeing Marc up close and greeting him, I did think he looked a bit taller than myself. I don't think in TV he ever looked a flat 5ft 8 guy.
Vinnie
said on 24/Mar/18
Looks the same as you here, even with the shoe advantage.
World Citizen
said on 24/Mar/18
He looks at most 172cm here, even with the footwear advantage.
josh b
said on 3/Mar/18
Rob, maybe time to change his listing a bit :P he certainly wasn't a big 5ft 9in when you met him, I remember from your photo.

Editor Rob
I'd forgotten about him, he would at most be 5ft 8.5
MD
said on 21/Mar/17
With 5'8.5" Graham Norton:
Click Here
Sandy Cowell
said on 11/Nov/16
The role Marc played in 'Oliver Twist' was the creepy half-brother of Oliver and when he sneaks into Oliver's mother Agnes's family residence one night, (obviously before he is born as she dies in childbirth) Agnes's little sister Rose thinks she's just seen "the Devil!" Poor kid!
She must have thought Marc was a giant at 5ft9 as well!
Sandy Cowell
said on 14/Oct/16
Marc is of distinctly average height, but the roles he plays are anything but! He was in my favourite 'A Touch of Frost' episode playing a nasty, control freak of a character who overestimates his power when he kidnaps a young woman. Then I liked his take on a Dickensian character in 'Oliver Twist,' my favourite production ever. He was also in one of the many 'Hellraiser' sequels! He definitely has a taste for weird and wonderful stuff and that gets the thumbs up from me!
littlesue
said on 26/Aug/08
I would say he is 5ft 9, he is on a new show with Keely Hawes who is stated at being 5ft 8 and he looks taller than her in every scene
Matt
said on 22/Jan/08
Saw Marc in Messiah the other day. 5'9" sounds generous. There were a couple of full length shots, and he just didn't seem to have the body proportions of a genuine 5'9" individual. More like a Tom Cruise kinda guy, i.e. no matter how much they try to hide it, there is no mistaking the short limbs. I don't have any comparisons to go on, so take my opinion with a pinch of salt.
Nick
said on 2/Jun/07
he looks 5.85 -5.9
Stonkey
said on 24/Dec/06
I watched Green Street last night, and in some scenes with Elijah Wood, he looks barely an inch taller. I'd say 5'8 at the most.
Philip
said on 5/Jun/06
I think the people who say he's 5'8'' are wrong because he's slightly taller than Robert Vaughn. Vaughn is 5'9'' so I'd say Warren is 5'9.5''
[Editor Rob: vaughn is getting on a bit now, Warren has written himself as 5ft 9 and looks it...sometimes he might wear oversized heel though]
Tony Slough
said on 15/Jan/06
I met Marc today 15th Jan 2006, I chauffeured him to his house. He is about 5' 8" as I am 5' 10" and tower over him. Does anyone know his real name ??
karenlondon
said on 20/Nov/05
I met marc in a london night club on friday night and i reckon he is 5'8" ;-)
Lmeister
said on 22/Jun/05
After seeing one episode of Hustle I think Marc isn't really 5'9''. I'm pretty sure he is around 5'8''. He is a tad shorter than Robert Vaughn...
gypsygirl
said on 26/May/05
I've seen it in print, several times. Marc is 5' 9". Trust me!
Lmeister
said on 20/May/05
First I gotta say sorry about that long Sam Rockwell picture link. I was doubting Marc Warrens height, but now I am pretty convinced that he truly is around 5'9''. He might be rounding up, but only 0.5 inches...One guy who def. is bulls***ting about his height is Alec Newman (5'9''?), cause standing next to Marc Warren he looks 2 inches shorter or is Marc Warren 5'11'' I doubt that...
CelebHeights Editor
said on 3/May/05
Ok, either the BBC props designer didn't set up the police height chart in Heist properly, or Adrian Lester, Robert Vaughn and Marc Warren are all shorter than their heights by near 1.5 inches!
hustler
said on 6/Apr/05
5'9" - no way! He is SO standing on a box in the Hustle publicity pics.