Margaret Thatcher's Height
5ft 5 (165.1 cm)
Margaret Thatcher was the British Prime Minster from 1979 until 1990.
In a 1979 Interview, it mentioned
"Margaret Thatcher is 5ft 5in tall and takes size 14 in dresses. Forthright, she says she weighs 9½ stone."
.
In a book - Margaret Thatcher: At Her Zenith - the author described how her office submitted
"personal details in preparation for receiving an honorary degree at Georgetown University: 'Height 5'4";** Weight 10.5 stone; Coat 14 English; Hat size 7'"
, **'Mrs Thatcher sometimes gave her height as 5 foot 4 inches, and sometimes as 5 foot 5 inches.'
You May Be Interested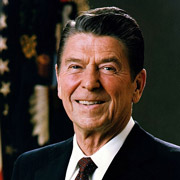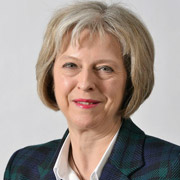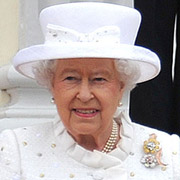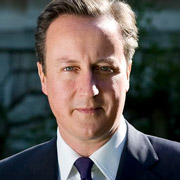 Add a Comment
12 comments
Average Guess (16 Votes)
5ft 4.58in (164cm)
Willes190
said on 1/Oct/20
Very modest claim.
Nearly 180cm guy
said on 8/Jan/20
Rob, I think you could add her to the politicians category.
Miss Sandy Cowell
said on 27/Oct/19
Margaret Thatcher always said that it would be a good thing to return to Victorian values. What would she think of this then? My brother just told me that waste bins are being used as public conveniences! Well, it all saves money! 😝
Miss Sandy Cowell
said on 13/Oct/19
Lady Thatcher would today have turned 94. Regards to her kids. 🎂🤫😊👌💐
5ft5.
Miss Sandy Cowell
said on 23/Sep/19
This morning, my brother laughingly told me about an incident in which an office girl spilt tea all over Mrs Thatcher's desk, and how nice and reassuring she was to the girl about it! I had an office job for a few months after I left college, every penny of which went towards my next year of school fees.
Well, on the very first day, I was ordered to make the tea, and was about as nervous as a squirrel leaving its nest and exploring the big wide World for the first time. I stumbled as I came in with the tray of tea, and it went all over the boss's desk. He was the NICE one, but the nasty one heard the commotion and said, Robert Patrick-in-the-helicopter style, (in T2), "GET OUT!"
I never made the tea again! 🍵☕❌
Margaret gets 5ft5.
Paul Wood
said on 13/Sep/19
I think she was 5ft 4.5in peak, a bit shorter by the time she left office.
James
said on 5/Feb/17
5'4" was probably correct. I've no idea why the Left blamed Thatcher for deindustrialisation when British industries had been dependent on Marshall Aid since the 1940s.
Sandy Cowell
said on 2/Feb/17
Ha ha ha! It looks as though their expenses aren't the only thing they fiddle!
Sandy Cowell
said on 2/Feb/17
@ Rob - Stone the crows! How right you are! So even the politicians are at it!!!
So you can scrap my 5ft5 in favour of 5ft4.5, if possible! Also my Dad was 'at an age' (graceful, ain't it?) where he'll have lost some height as well!
Sandy Cowell
said on 1/Feb/17
In 1979 she'll have been her full 5ft5. That's the only height I read for her. Of course, as is the way of things, she'll have shrunk a bit later on in life.
My Dad wore a smart white suit to pick up a 'businessman of the year' award (coming third) at a dinner with Mrs Thatcher. I've seen a photo of him shaking hands with her and it does look as though she was still 5ft5 in 1986, as I do know how tall my Daddy is! Ironic, isn't it?
Editor Rob: Sandy, by the time Margaret was leader of this country, she was at an age where she may well have lost half an inch, she might have been 5ft 4.5.
Rory
said on 1/Feb/17
5'4.5 could be a better shout.
littlesue
said on 1/Feb/17
I would say more 5ft 4.