Maria Borges Height
6ft 0 (182.9 cm)
Angolan fashion model. In 2017, when asked how tall she was, Maria
said
"I'm 5'11 (181cm) 💃🏾 #longlegsdontcare 😛"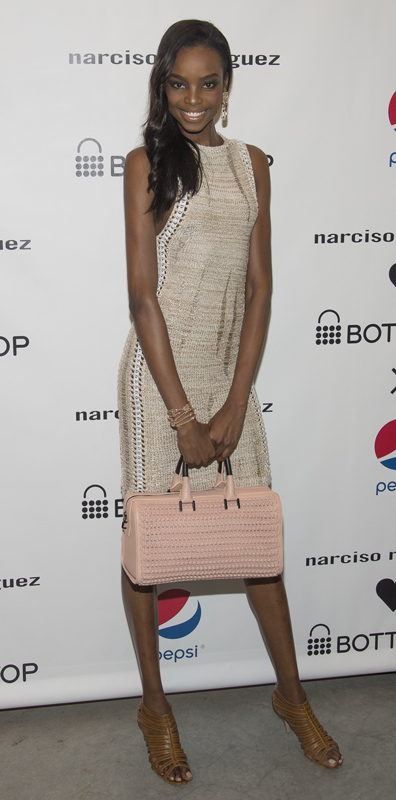 Photos by PR Photos
You May Be Interested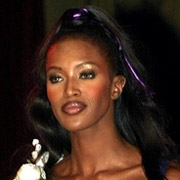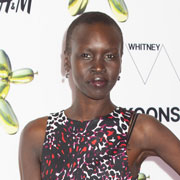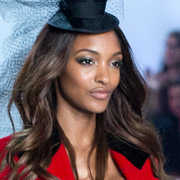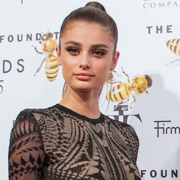 Add a Comment
20 comments
Average Guess (9 Votes)
5ft 11.67in (182cm)
LDS
said on 1/Apr/19
@ Christian I should have probably put it as a separate paragraph to be honest as it was a separate point after my first sentence!
It was more just a general observation that I personally wouldn't take any notice of what agencies or even in a lot of cases the model themselves say their height is. It seems most women in general (even gorgeous models) seem to think that once you hit 6 foot then that's the "too tall" marker and rounding down to 5ft 11 sounds better.
I do often wonder how they get away with inflating the model height at the other end of the scale though. Surely the lie is obvious when they stand with other models who are legitimately the height they're claiming to be?
Christian 6'5 3/8"
said on 1/Apr/19
@LDS
But it has nothing to do with her agency. She claimed herself that she's 5'11" or 181cm. It was straight from the horse's mouth.
LDS
said on 30/Mar/19
I definitely think the 5ft 11 is rounded down from approx 6ft in this case. You'll notice a lot of agencies have a fair number of models at 5ft 11 and 5ft 11.5 because they often knock some height off their 6 foot models. Of course at the other end of the spectrum they have women who are clearly 5ft 7 at best listed at 5ft 8 and 5ft 9.
cmillzz
said on 28/Mar/19
I'd definitely date a woman taller than me; who cares what other people think.
Some very tall women are a bit insecure about their height, so they'll downgrade themselves. She very well could be closer to 6'0 than 5'11.
Christian 6'5 3/8"
said on 25/Mar/19
@thi
Of course, most women will appear taller proportionally than a man at the same height, because women have proportionally smaller heads and are more slender.
thi
said on 24/Mar/19
Rob, now i looked closer to her photo, she look like way taller than this or no? Compare her body structure to legit 182 guys, she looks way taller. Maybe woman looks taller than man at same height? It's a true?

Editor Rob
Could she be 184cm? Yes. 185? I don't know about that tall!

She definitely has the advantage of a very slender figure and small head for her height, which accentuates her look.
thi
said on 24/Mar/19
lol very tall for a girl
Bobby 178cm
said on 24/Mar/19
@Nik
I mean, it's great that she's so tall for her gender, Nik, but for myself personally, I wouldn't date a woman that tall unless I was Canson's height, so a solid 6'4. I think a good 4-5 inch difference between a man and woman is a decent height difference but I've always been into the aesthetics of the ideal couple height difference.
Miiiiiiighty_-
said on 22/Mar/19
Your typical very tall girl underestimating her height..
Ahhh... Complexes... :)
Miss Sandy Cowell
said on 20/Mar/19
@ MaryAnne - Grrreat to see you back! 😘
Cliff
said on 20/Mar/19
I see 185cm.
I think that 180-183cm is pretty impossible. She's CLEARLY significantly taller than all the other models in this range. The photo that Oliver posted (Is Eva Longoria in Hobbit territory or what?!) makes this very obvious. We'll eventually get a picture of her standing next to Karlie Kloss and will know for sure then.
Nik
said on 20/Mar/19
@ Bobby 178cm - It doesn't bother me to be honest!
Oliver
said on 20/Mar/19
Click Here
Rob,she easily looks at least
184-5cm range in this picture despite wearing less heels than other models. So,you could safely rule out 180-1 cm guesses.

Editor Rob
I can see how 184 looks a possibility too.
Christian 6'5 3/8"
said on 19/Mar/19
She admitted herself that she's 181cm. I highly doubt she would undermine 2cm like that. It's more likely that she's honest about her height but other models around her are overlisted here.
MaryAnne
said on 19/Mar/19
Six foot, leggy beautiul Maria!
Bobby 178cm
said on 18/Mar/19
That awkward moment when a woman is taller than I am... *feelsbadman*
Miss Sandy Cowell
said on 18/Mar/19
I have a doll who looks like Maria actually, AND she wears a similar dress! She's one of those 'collectors dolls', complete with certificate of authenticity.
Maria Borges gets 5ft11.75.
Oliver
said on 18/Mar/19
Rob,isn't it intersting that Maria Borges claimed 5'11 and Frida Gustavsson claimed 6'0 whilst they can obviously look taller than their claims? Some other instances are Tyra Bank claiming 5'9 once and Hailey Clauson claiming 5'10 once.
Some exaggerate so much, like Sara Sampaio claiming 5'9 or Erin Heatherton 6'.
I hope every model can accept themselves, be more confident and proudly say their body measurements truthfully and accurately.

Editor Rob
There will be some genuine cases of people not realising they grew, but when you are a model, you do get measured by agencies and then whether the true height or an inflation/deflation is decided upon.
Rampage(-_-_-)Clover
said on 17/Mar/19
Rob, why 6ft when she claims 5ft11?

Editor Rob
Maybe she was undermeasured or didn't want to claim 6ft -
With other models
she tends to look taller than 5ft 11.
Redwing
said on 16/Mar/19
Interesting is she still deflating her height?

Editor Rob
I believe so, I doubt she's as short as 181cm.