Mark Feuerstein's Height
5ft 7 (170.2 cm)
American actor, best known for playing Hank Lawson in TV series Royal Pains and for roles in films such as Defiance, Practical Magic and What Woman Want.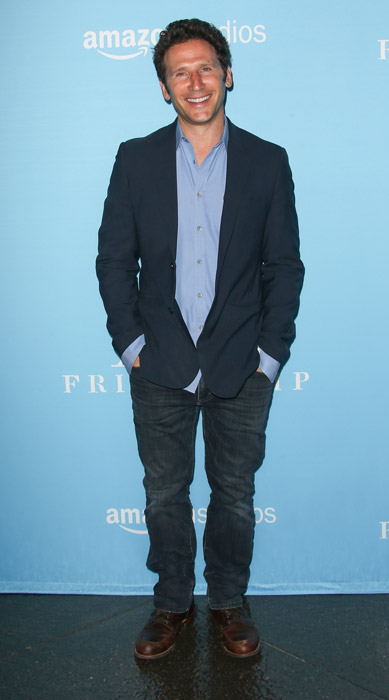 Photos by PR Photos
You May Be Interested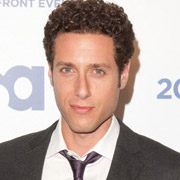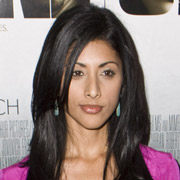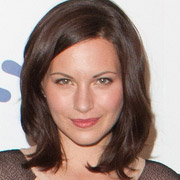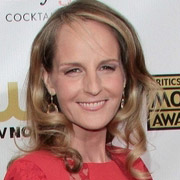 Add a Comment
19 comments
Average Guess (4 Votes)
5ft 6.81in (169.7cm)
berta
said on 27/Jun/17
in prison break i really thought that he was only 169-170
Andrea
said on 16/Jun/17
Well, there's more than one scene with Wentworth on the show where I certainly wouldn't have guessed him over 5'7. I don't think he's just 5'6 like some people are trying to say on here, though. Around 5'7 is believable, I guess.
Andrea
said on 15/Jun/17
He definitely doesn't look over 5'7 on PB.
Rob, can you give him a photo and the Prison Break tag?
Editor Rob: sometimes I have thought he might pull off strong 5ft 7 range.
Roger
said on 4/Nov/15
To be sincere, he looks more like 5'7 or 5'8 in many pics.
The Suit
said on 10/Jun/14
Rob, have you seen this photo with 5'11" Matt Bomer? Looks like a 5'6" at the most surely? Maybe even less?
Click Here
Compared with 5'10! Paulo Costanzo in the previous comment, he does look shorter than listed.
[Editor Rob: he can look just 5ft 7 a bit, but I cannot see anything like 5ft 6 for him.]
Realist
said on 5/Jun/14
Funny looks hardly an inch shorter than Daniel Craig and much taller than 5'6.75-5'7 Jamie Bell.
Nick
said on 23/Dec/13
Is this guy relevant anymore?
Sarah
said on 28/Nov/13
Rob, do you think that he could be closer to 5'6" if Paulo Costanzo is 5'10"?
Click Here
[Editor Rob: not sure he'd be only 5ft 6]
leonari
said on 5/Oct/13
could be 5'6.5
Kevin
said on 31/Aug/11
Shorter than Wilmer Valderrama on tonight's episode of Royal Pains.
leonari
said on 30/May/11
Rob: Do you think there is a chance he is 5'6.5" or do you see him As a very solid 5'7"??
mkf
said on 19/Feb/11
I walked right by him in a club he is shorter than me and I'm 5'7 ...I think its funny that they all try to add a couple inches to their height on the web ...like stallone is 5'9 or 5'10...lol maybe with 4 inch heels
jtm
said on 21/Jan/11
5'7 is accurate maybe even 5'6.5.
MD
said on 20/Jan/11
Yeah, I just posted a better picture. Did you recently lower his height?
[Editor Rob: yeah I knocked the 0.5 off this listing]
MD
said on 19/Jan/11
Rob,
A better picture with Henry Winkler, given 5'6", here:
Click Here
He's smaller than I thought.
[Editor Rob: yeah da truth also pointed out him and winkler, he does look not much taller than him.]
da_truth
said on 18/Jan/11
5'6" - maybe 5'6.5"
look at this picture with 5'5" Henry Winkler
Click Here
Franco
said on 27/Dec/06
he does look 172-173. :) Masters of Horror episode PRO-LIFE definetely showed that, since his female actress is 1.70 and the girl that have demon child is 1.68.
looks proper 1.73.
Lafrich
said on 16/Aug/05
I have met him. We were both wearing running shoes. He is EXACTLY my height, as per me and my friends that all stood nearby. I am 5 feet 7 inches on the nose.
Lmeister
said on 3/Jun/05
Yeah I think he is 172-173 cm. In "Good Morning, Miami" his co-workers were calling him "diminutive", but of course if one is 6'1'' a guy who is 5'8'' is gonna look shortish next to him. From publicity pics I noticed that Mark isn't trying to boost his height with boots or high heeled shoes. This might be the reason why he also looks at least 1.5 inches shorter than "mighty" Mel Gibson...