Helen Hunt's Height
5ft 7 (170.2 cm)
American actress best known for roles in films such as What Women Want, As Good as it Gets and Twister. A 1999 article described her as a "sleek 5-foot-6 blonde". She says she has no idea of her weight:
"I never look at how much I weigh, though my doctor says I've weighed the same thing, to the pound, for the past ten years, bizarrely"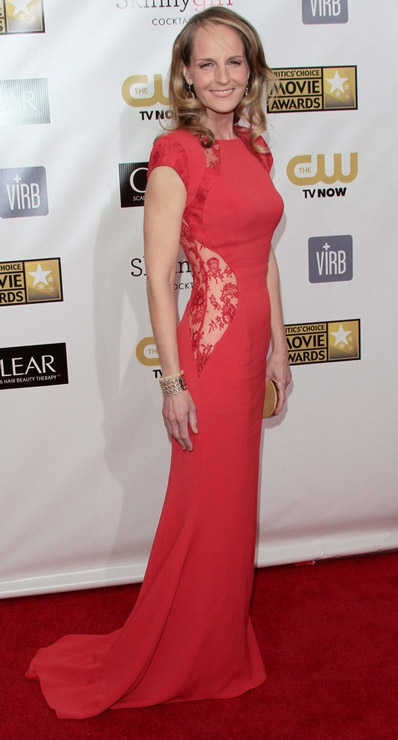 Photos by PR Photos
You May Be Interested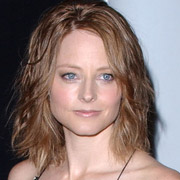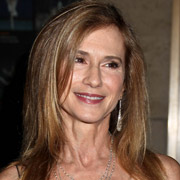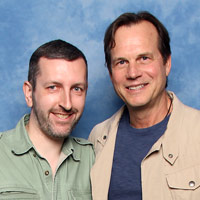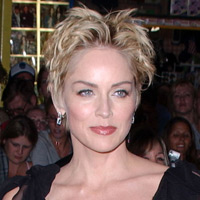 Add a Comment
34 comments
Average Guess (12 Votes)
5ft 6.54in (169cm)
Frank R
said on 12/Apr/20
5'7" seems like a "fair low-end estimate" for Helen Hunt (peak). She looks at least that tall, if not taller in most of her movie roles. Her long neck, slender body, and heels accentuate her height.
Nik Ashton
said on 12/Mar/20
Rob describes her as a "sleek 5-foot-7 blonde"!
Miss Sandy Cowell
said on 15/Jun/19
🕯️🎈🎂💝 Happy Birthday Helen! 💝🎂🎈🕯️
A very Happy Birthday to the delightful Helen, who turns a year older today. A great and memorable Birthday is sincerely wished for this lovely actress.
😁👍🎉
Five foot six-and-a-half is my Birthday guess for Helen.
🎁💝🎁💝🎁💝🎁💝🎁💝🎁💝🎁💝🎁💝
Sandy Cowell
said on 5/Apr/18
Just for the record: Michael Landon died in 1991, the 1st of July to be precise, just three months after being diagnosed with pancreatic and liver cancer.
The episode was made latest 1989.
Sandy Cowell
said on 5/Apr/18
In actual fact, Helen's hair is rather on the browner side in this production, which must be from very early in her career. (Michael Landon died in the earlier half of the 90's; it might have been '93, but it would be wise to check that one out.)
It makes me wonder if she was fully grown then, but she looks, sounds and acts like a grown woman, so I'm sticking with my 5ft6.25 for this then-young horse-rider! 🐴
Sandy Cowell
said on 5/Apr/18
I'm watching Helen guest star as a horse-riding enthusiast in an episode of 'Highway to Heaven'. Standing next to Victor French, 6ft1, there is a marked height difference, but there is also a fair chunk between her and Michael Landon, who was 5ft9, but reputed to wear lifts! Michael and Victor, however, look to be wearing the same shoes, and the height difference between the two COULD pass for as much as 4"!
After all that, I don't think Helen is the full 5ft7! I think that the 1999 article which quoted her as a '5ft6" blonde' is infinitely more accurate, and I'm not making a reference to her hair colour!
I think it's fair, in every sense of the word, (😛!) to give Helen 5ft6 and-a-quarter!
Phil
said on 19/Feb/17
5 foot 6 and a half for Helen Hunt.
LoganNoll1996
said on 9/Jan/16
5'7" is what I guessed her at before looking up her height. She was really close in height to a 5'9" Jack Nicholson in "As Good as it Gets".
jtm
said on 24/Feb/14
interesting that majority here don't think she is 5'7. i remember it used to be the other way around.
Realist
said on 22/Feb/14
absolute 5'6 hottie. 5'7 is not even close.
Mac
said on 19/Oct/13
She looks 5'6" max, why the 5'7" listing Rob?
Wanyama
said on 28/Jun/13
5'6" max I think.
Adam
said on 12/Sep/11
Just saw some of what women want. Mel gibson dances with HH who's in maybe 3" heels and he's still got 2" on her. He's gotta be sporting lifts right?!
Karen
said on 31/Mar/11
Just saw her on TV with Ellen Degeneres, who's 5'8...she was barefoot and Ellen had sneakers/oxfords on. I'd say she's 5'7 - 5'7.5
Sasha
said on 5/Mar/11
Rob, you have a BUG on this page. There is a sentence:
"Said HIS height as "6 foot 3" in biography "A Charmed Life"."
This cannot be connected with Helen Hunt!!!
[Editor Rob: yeah this should be on page 738 as opposed to helen hunt which is 378, it was a quote by Gregory Peck.]
ironman
said on 18/Feb/09
looked more like 5'5 in As good as it gets.
Anonymous
said on 5/Nov/08
More like 6'6 tops.
Anonymous
said on 4/Nov/08
I would say 5'7.
Anonymous
said on 23/Sep/08
she looks 5'7
Scott B
said on 5/Jul/08
I watched Twister again the other day and she's not much shorter than Paxton who is listed at 5'11. I would not rule out her being 5'8.
mcfan
said on 19/Jun/08
She looks about 5'7. In a lot of photos she either is wearing flip flops with almost no heel or 3-inch heels. Like Ellen, you can probably add an inch to her because she does wear flip flops a lot from the photos I've seen of her. Ellen, too, wears footwear with almost no heel giving the impression that she might only be 5'6 but this is due to the footwear.
Scott B
said on 11/Jan/08
There is no way she is 5'2 or 5'3. I would say 5'6 or 5'7 is more likley.
runt
said on 30/Nov/07
most of her height is in her forehead
SunshineGirl
said on 25/Nov/07
My boyfriend & I took a "Spinning Class" in Santa Monica and Helen Hunt was in the class. She is an amazing actress... but as far as height is concerned she is not even close to 5'8. She is (petite) about 5'2 or 5'3, but in excellent shape.
Kevin Durant
said on 23/Oct/07
She looks at least 5'8" here with 5'9" Leigh Taylor Young, this photo was taken back in 1995.
Click Here
sleuth
said on 28/Jul/07
I just watched a long scene of "Mad About You" in which Helen Hunt was barefoot and Paul Reiser was in dress shoes. She came up to the top of his eyebrows which is roughly 3.5". That puts her at 5 ft 7.75 if Reiser is really 5 ft 10 because he'd be 5 ft 11.25 in dress shoes. But really I think Reiser is 5-9 ish.
runt
said on 5/Jun/07
Sometimes looked 5-9 against 5-10 Paul Reiser. I never would have guessed that she was the one that was elevating for no reason. Helen, no one cares if you're 5-5. Your too pretty to be insecure.
leonari
said on 27/Dec/06
Oh yeah Mel has very serious lifts in "what women want"!
Glenn
said on 27/Dec/06
She is the female Sly.in 1994 or so,she appeared 5-5 to me.in 2001 she appeared 5-9ish to me in heels.then how does Mel Gibson tower over her 3,4 inches in that movie?
[Editor Rob: someone said he had solid lifts in that film...hunt is a little shy of Matthew Broderick I think, in low style trainers he had in the chimpanzee film Project X]
Franco
said on 26/Dec/06
looks 5'6 to me.
dmeyer
said on 27/Oct/06
more than 5'7 didnt make sens since hanks and paxton tower over her by too mush
dmeyer
said on 10/Jan/06
tom hanks looks way taller than her in cast away like 5"
mcfan
said on 3/Jan/06
I'm pretty sure Alison Krauss says she's 5'7 and they both look pretty much even from this photo. It's close. http://www.imdb.com/gallery/granitz/3006/Events/3006/HelenHunta_Count_4825890_400.jpg?path=pgallery&path_key=Hunt,%20Helen%20(I)
However, it only takes a little digging to see Helen Hunt is very much 5'8:
http://www.imdb.com/gallery/granitz/1237/Events/1237/CharlizeTheronHelenH_Vespa_227751_400.jpg?path=pgallery&path_key=Hunt,%20Helen%20(I)
After seeing several photographs on the web, I would only see this woman as being 5'8...not taller...not shorter.
Britpop
said on 13/Dec/05
I don't understand how she can be 5'8" if she is only as tall as Jack Nicholson in 3" heels. Looks closer to 5'6".
link
[Editor Rob: lol, I had watched the monkey film a while ago, took some height from her, then gave her it back...

maybe next time I see the monkey film I will pay attention to her and broderick and change (or keep) the height accordingly ;)]