Jodie Foster's Height
5ft 2 ½ (158.8 cm)
American actress best known for roles in memorable films such as The Silence of the Lambs, Contact, Taxi Driver, The Accused and Panic Room. In her own words, she has said of her stature
"I'm 5ft 3"
. In 1978 an article mentioned her as
"5 feet 2 1/2 inches and she won't say how many pounds"
.

Photos by PR Photos
You May Be Interested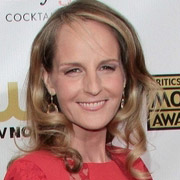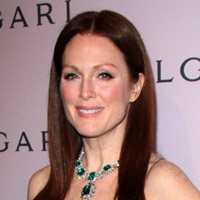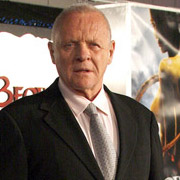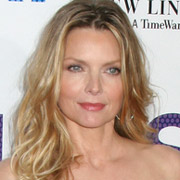 Add a Comment
47 comments
Average Guess (25 Votes)
5ft 2.19in (158cm)
Miss Sandy Cowell
said on 19/Nov/20
💐💝🎂🎈 Happy Birthday Jodie! 🎈🎂💝💐
I remember when the adverts for 'Taxi Driver' were all over the place, yet I wasn't old enough to get in and thoroughly hacked off about it! Time hurries along so quickly; I wish I had that problem now...
The first film I saw of Jodie's to leave a strong impression on me was 'The Accused', and I had to jump on a bus after work and travel quite a few miles to see it. There was a mainly male audience, and given the sensitive subject matter, I was worried that there'd be jeering, but absolutely no such thing.
Kelly McGillis describes Jodie as tiny, being her attorney, and I'd only ever read that Kelly was 5ft11, but perhaps she was near to that height back then. Consequently I expected Jodie to be around 5ft1, and was quite surprised to find 5ft2.5 for her when I checked out her height on Celebheights.
Then there was 'The Silence of the Lambs', another I simply had to see on the big screen. Jodie is virtually the only woman in the FBI, and her section consists of tall males. This did nothing to distract me from thinking she was 5ft1 or less.
Those were the days when you simply had to see a film at the pictures, or wait patiently for it to be shown on TV. Videos when they came out were very expensive, so it paid to join a video club. Now that you can see almost anything on the film channels, or buy them cheaply on DVD and Blu-ray, the urgency to make the cinema showings is history.
Jodie turns 58 today, and has been in showbiz since childhood. She's worked her way up to Actor/Director status now. With her level of experience, directing is often a natural progression.
Have a wonderful birthday Jodie!
5ft2.5 😁👍🌹🎬 XXX
💐💝🎂🎈💐💝🎂🎈💐💝🎂🎈💐💝🎂🎈
Almost 180cm guy
said on 14/Oct/20
Maybe 5ft 2.5 is ok for Jodie as her peak height. But recently I found some photos of her from 1996 alongside Samuel L. Jackson:
Click Here
Click Here
Click Here
Click Here
Click Here
Click Here
In all of these photos, Samuel's posture is clearly weak, if he measured he could even be a full foot taller than Jodie. Rob, maybe 6ft 2.25 really better fit for Samuel?
Chris Junior Hernandez 1990
said on 10/Mar/20
5'2 1/2 and 115 pounds my guess.
Miss Sandy Cowell
said on 19/Nov/19
💐🎂🎉🕯️ Happy Birthday Jodie! 🕯️🎉🎂💐
Many Happy Returns to Jodie, who turns 57 today. Hers is one Birthday I don't need any prompting on!
Fantastic at everything she's ever done, Jodie gets 5ft2.5. 😃👍
💐🎂🎉🕯️💐🎂🎉🕯️💐🎂🎉🕯️💐🎂🎉🕯️
Peter175
said on 12/Aug/19
She was no more than 5ft0 in Taxi Driver. She was 12 when it was filmed and didn't look anywhere near a 5'3" height she currently has
Miss Sandy Cowell
said on 13/May/19
I saw Jodie in 'Taxi Driver' the other night. She was definitely far from fully grown at 13, making Robert de Niro look extremely tall when they stood together.
I remember the criticism the film came out to, involving the shocking subject of child prostitution. As atrocities like that do go on, they should be brought to the public eye and dealt with, and what better way than through a film? It's still a disturbing watch today and the fact that Jodie was so tiny made it all the more shocking.
Today, I will go with 5ft2.5 for this amazing woman. She was never destined to grow very tall. It just wouldn't be Jodie! 😁🏆
Sandy Cowell
said on 19/Nov/18
🎂🎁 Happy Birthday Jodie! 🎁🎂
Many Happy Returns to Jodie Foster, who has contributed so much to the world of entertainment.
Have the best birthday ever! 😄
Jodie gets 5ft2.5.
Sandy Cowell
said on 31/Mar/18
I watched 'The Silence of the Lambs' last night and enjoyed it immensely! It's amazing how much more you pick up with each watch, but when something is as deep and involved as this is, it's safe to say it gets better every time!
One thing I did notice about Jodie's vulnerable-looking Clarice Starling is how small she was next to the men. It is exactly the same when I watch 'The 'X' Files'! Gillian Anderson, who is the same height give or take half an inch, looks like a dwarf next to all the male characters! Of course, Jodie's character is meant to be small, young and vulnerable and it is for that reason, as well as her refreshing naturalness and honesty, that Hannibal finds quite irresistible!
I read below that some visitors think she looks smaller, but I don't think so! She's my former optimum height, and unless you wear high heels all the time, which you can't do in a job like the dangerous one she's doing working for the FBI, you really do look THAT small in a 'Man's World'! I go confidently with 5ft2.5 for Jodie!
Gerry Blue
said on 6/Mar/18
Look more like 155
Saul Stubbs
said on 4/Feb/18
Jodi Foster looks 5'6" in Taxi Driver. Why? When a person grows their heads grow slower than the rest of their bodies causing their heads to look smaller while taller but smaller heads while shorter. Taller women have broader shoulders and BIGGER hips. 😀
Junior Hernandez
said on 1/Feb/18
I think Damon is more like 5'9.5" next to Jodie Foster. 5'2.5" seem legit. At times she wear flats may apear shorter like 5'2.
Ricky
said on 5/Jan/18
Rob,in 1978 she was only 16.
Her claim might be correct I think.
Sandy Cowell
said on 19/Nov/17
🎈🎂Happy Birthday Jodie🎂🎈
Many Happy Returns to Jodie on this 19th day of November, 2017! I hope you get some great presents🎁💐and are surrounded by friends and family!
Thanks for making all those terrific movies for us to enjoy through the many years of your fabulous career! Good Bless you!
Enjoy your special day and have a wonderful year ahead!
😊💐🎁🎂🎈🍷💐🎁🎂🎈🍷💐😊
Slim 182 cm
said on 25/Jul/17
Check this out:
Click Here
I'd go for the 2 cm downgrade. Richard was right, a short woman. Damons got a full head on her, or almost one. 😝
Editor Rob: to be fair to Jodie, she has less footwear and Damon is performing a slight foot rise on his left foot for more height.

An old trick that many actors do.
Slim 182 cm
said on 22/Jul/17
Rob, have you considered a 157 downgrade? She looked short in silence of the lambs. This listing is generous.
Richardspain
said on 23/Apr/17
Her looks is short woman , almost 160cm no is possible. Maybe 155cm not more, in my opinion.
S.J.H
said on 21/Jan/17
Shes small. She is 157cm in person
Sandy Cowell
said on 20/Dec/16
@ the average short - hello! I couldn't agree more that Jodie looks tiny in 'The Silence of the Lambs', and 5ft2.5 is tiny, especially when you are standing with men all the time as Jodie does in the male-dominated profession that she has found herself in, with this nasty, gritty field of police work that is for only the strong-stomached!
In the film 'The Accused', you can see a shoeless Jodie standing next to 5ft10 Kelly McGillis, and I have actually paused the film in order to take a better look! Again, 5ft2.5 was my conclusion.
Another brilliant film of Jodie's is 'The Brave One' and I came to the same sort of height for her in that. So I doubt very much that she is any more than 5ft2.5, or 5ft3 as she claims, though she might once have been the 5ft3! But 5ft? No! 5ft3 and below seems to look tiny on screen! Just look at Gilliam Anderson, Brittany Murphy - and Jodie!
the average short
said on 18/Dec/16
She looks tiny in silence of the lambs, I would guess her at 5 foot after seeing that film.
Judd ISR
said on 8/Jun/15
5'2.5"? she's taller than what i thought...i thought she was a bit taller than 5'...like 5'1"...
PKB
said on 24/Jun/14
Here is something interesting:
Click Here
Maroon
said on 9/Sep/12
Well, about her height in Silence of the Lambs, the character she was playing was supposed to be very "vulnerable" as compared to all the men around her, so I wouldn't be surprised if they cast tall men around her, especially for scenes like in the beginning of the film
Hullywood
said on 2/Aug/12
In Taxi Driver de Niro was a full head taller then her (de Niro in cowboyboots).
But who knows, how tall foster was at the age of 13.
John
said on 29/Jul/12
I would agree on about 5'3" looking at her with actors of known height. She did look 5 inches shorter that 5'8" actress Mary Steenburgen in movie The Brave One.
steven
said on 11/Jan/12
denzel was't a 6'0. 6'0 is someone like kevin costner,chris pine. denzel was 6'0 in shoe and foster look 5'0.75-5'1 range.
me
said on 30/Oct/11
nex to denzel (6ft)she llooked like 5ft 2 5ft 1
TruebloodFan
said on 20/Jul/11
5'2 at best.
gregory lehmann
said on 12/May/11
5'3" is okay with me regarding Jodie. She's skinny,though,at 102 pounds,but again,a comfortable weight for 5'3" women.
jtm
said on 12/May/11
she also didn't look 5'3 next to denzel washington.
Mr. Kaplan
said on 10/May/11
She's not 5'3". In "The Silence of the Lambs", she looks tiny. More like 5'1"
bob
said on 9/Mar/11
looks alot shorter in silence of the lambs
Samantha
said on 2/Mar/09
In the early 1980s in college, I would estimate her as being a little less than 5'2" tall. My nose was at the same level as hers, and I was between 5' 1.5" and 5' 1.75". This would be with both of us in similar flat shoes. She was very petite, and had a sharp nose. She is much thinner today, of course. There is no way she is 5'3".
small packages
said on 20/Oct/08
Just this week I found out I shrunk 3/4 inch. I was 5'3/4".Everyone I ever meet comments on how "petite" or "tiny" I am. I watched Jodie on The Brave One last night on TV. Now I understand that description. She is a powerhouse. Though someone has not yet placed her on this list along with Beethoven et al
Click Here
Mr. R
said on 3/Oct/08
I saw Jodi last night at The AFI salute. She is about 5-3 minus her heels. Much to my surprise she is much smaller, and more beautiful in person! She looked fantastic!
Actor2Be
said on 21/Apr/08
I went to Yale with her. She's 5'2" at best!
Tara
said on 27/Mar/08
Im envious of all of you that have met her. I think she's amazing. She appears fairly tiny, she's been quoted as saying she's 5'3 a few times, seems accurate to me. Glenn, did you have a chance to talk to her?
Charliemoto
said on 13/Feb/08
Jodie Foster and Naveen Andrews walking in the street full body shot side by side
Click Here
looks 162cm with all star.
BlondGirl
said on 24/Jul/07
Jodie Foster walked right past me on a narrow pavement in the UK so I was close to her. I'm 5-4. She was wearing flats, and there's no way she's 5-3. 5-2 or 5-2 and a half max.
runt
said on 30/Jun/07
the tomboy broad shoulders gives her that extra perceived inch. She's 5-2
vandal
said on 10/Jun/07
also looked 5-2 in "Contact" against Tom Skerrit, James Woods, William Fichtner 6 footers and even McConoghay looked like a 6 footer against her.
raffaele canzona
said on 13/Apr/07
she is taller. I know it.......i'm her's personal chef. We cook pasta e lenticchie together every day. concact me if you want to konw the ingrediets,pippimeccanico@hotmail.it
Tineke
said on 28/Jan/07
You met Jodie Foster???!! Tell me more!!
Vanessa
said on 4/Jan/07
met this actress twice. We were talking about shoes and she mentioned she was just under 5'2.5" and rounded it up to 5'3" to avoid saying the 'and a half' part. On another magazine I found that, at the time of filming Taxi, she was 4'9", and had recently been spotted as at 5'3" with an inch heel, so basically, my guess is she is a few millimetres over 5'2"
Franco
said on 20/Oct/06
foster is one of the most honest actress around. 5'3 it is.
nj
said on 30/Mar/06
saw Jodie and Denzel in The Inside Man. If Denzel is 6 feet, Jodie is 5'2.5" at best.
CelebHeights Editor
said on 6/Oct/05
Hmm, only a transcription but Esquire 1982,
"In the beginning of school [Yale] I had tried desperately to be five foot four. Now I was five foot four. I was elated"
.
mcfan
said on 14/Sep/05
I'd believe her at 5'3 with sneakers.