Mark Wright's Height
5ft 9 ¾ (177.2 cm)
British television personality primarily known for appearing on The Only Way Is Essex.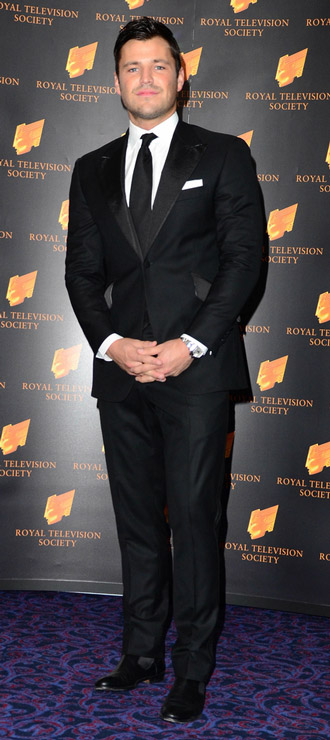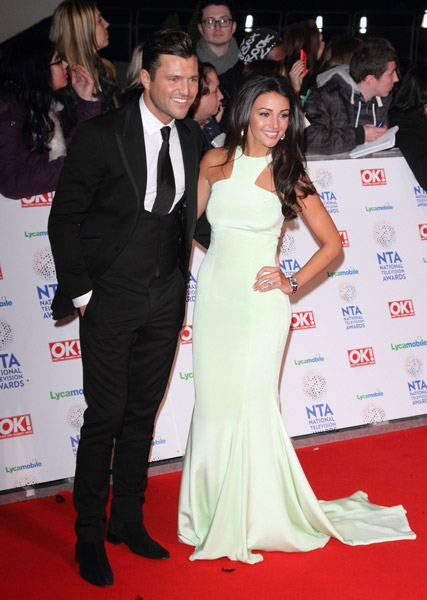 Mark with
Michelle Keegan
Photo by PR Photos
You May Be Interested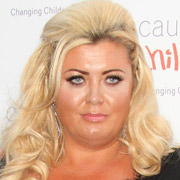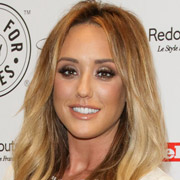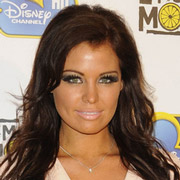 Add a Comment
52 comments
Average Guess (18 Votes)
5ft 9.31in (176cm)
Nik J Ashton
said on 3/Oct/20
Mark Wright and Harry Styles could be height twins!
MD
said on 14/Jul/20
I do not know if you're teasing me or not, but Lopez very much doesn't look a thing over his current listing. And as I'm sure you know, I've argued a lower listing for him.

Editor Rob
there's a few more photos and footage out there in which I'd give Mark the edge, it's a question of how much of an edge it is.
MD
said on 11/Jul/20
So you're going to boost Lopez's height to make this one fit? If anything, Lopez is shorter than currently listed.

Editor Rob
at times Lopez can look 5ft 9.5, I don't know if I seen enough to give him it though.
MD
said on 9/Jul/20
@Rob,
I'd forgotten these additional ones with 5'9"ish Mario Lopez:
Click Here
Click Here
Not quite as good of pictures as the previous ones, but Mark really doesn't looking any taller than Mario. I'd say they are probably within a quarter-inch of each other at the most.

Editor Rob
Lopez at times has looked 5ft 9.5, though even our old friend Glenn wasn't sure he was that tall.
Kimblemur
said on 25/Dec/19
5'9 flat, no more
FiveEightJake
said on 4/Nov/19
Just seen him on Catchphrase, looked a good inch or two under Stephen Mulhern, so depending on if Mulhern is as listed on here or closer to the average guess Mark could be anywhere between 5'8.5 - 5'9.5, i'd guess a fraction over 5'9 personally, think Mulhern is a fair 5'11 even if he is a weak one.
khaled taban
said on 23/Mar/19
In my opinion he is 5'9.25"
Sandy Cowell
said on 16/May/18
I've just seen Mark interviewed on 'Lorraine', and apart from coming over as a truly nice guy, he looked rather taller, I would have thought nearer 6ft than he actually is.
Clips of him chatting away to Tom Cruise, who's famously about 5ft7 and pictured with his 5ft4 wife, Michelle Keegan, still noticeably shorter than him in high heels, could have contributed to the wool being pulled over my eyes! Lorraine herself is only 5ft4, and the two of them were sitting in the same chairs, but Mark was clearly much bigger in every way. I don't know why I thought he was around 1.5"/2" taller, especially as I know the heights of everyone he was seen with, and there were more clips of interviews - not just Tom Cruise - but think it I did! I wonder if his fit appearance helped fool me; it's happened before!
I go for 5ft9.5
Zyzz
said on 21/Mar/18
Hey rob,
What do you think mark's height is now after his recent interviews with Bon Jovi [5'9] and Charlie Puth? [5'10]
Click Here
Click Here

Editor Rob
He can look 5ft 9.5 range.
MD
said on 14/Feb/18
With a listed 5'9" Mario Lopez, who I still think is shorter than that, but it is what it is.
Click Here
Click Here
At the very least that quarter-inch needs to come off. He's a weak 5'10" at best.
Dr JJ
said on 30/Jan/18
Not 4" taller than Kem Cetinay, nor even 3". A couple of inches max, and that puts him struggling to hit 5' 9"
Ky
said on 1/Dec/17
5'7 at most. Wears lifts. Pictured beside DJ Khaled on instagram and they look similar height (he is listed 5'6)
Shoe Lift Steve
said on 16/Aug/17
Almost certainly in the 5ft 9 - 5ft 10 range, although it wouldn't surprise me if he was 5ft 9 flat. He has good posture and proportions, add to that the shoes (and probably lifts) he wears and he can often give the appearance of 5ft 11.
Nick92
said on 31/May/17
@James and Rob the guy standing next to mark Wright in that picture is Alex bowen he is 6ft1.5-6ft2 he has a couple of pictures with Anthony joshua on his instagram page.
Beej
said on 13/Apr/17
Seen him 5 '10 nailed (could go for a bit of help in shoes though).
KK
said on 29/Mar/17
I saw him in Majorca last year he was shorter than me and I am 5'8" and his sister Jess is definitely not 5'6.5" that's laughable
sam
said on 8/Feb/17
It says 6'2 on Google. How the help could anyone guess him as that. You might as well say Rooney is 6'5. How odd. Similar height to you Rob. 5'8 5'9.
Scott
said on 22/Jan/17
The official claims for Mark Wright's height (over 6 foot) are as ludicrous as the claims for his age ... officially he was still in his 20s until 2 days ago!!!
He's nearer to 5'9 and 40 than he is 6'1 and 29.
Nothing about this guy is real or to believed IMO
CD
said on 18/Jan/17
Rob how tall would you say Antony Cotton is from Corrie? I thought he could look 5ft 10 but he looks noticeably shorter than Mark
Click Here
You can also see him with Ian McKellen and a 6ft 4 listed rugby player
Click Here
Maybe he's more along the lines of 5ft 9?
Editor Rob: Chris I wouldn't have thought he looked more than 5ft 9 there, especially with the rugby player.
James
said on 4/Dec/16
How tall is the guy on the right Rob?
Click Here
Editor Rob: James, that bloke could look over six foot, maybe near 6ft 1
Joe
said on 17/Oct/16
He is between 5'7" and 5'9" since his googlehead wife or whatever the google she is between 5'3"/ 5'4", googleing both googletarded bagoogle lickers. When you Google him, it says he is shy off 6'2". ' HILARIOUS!!!! XD XD XD
Jed
said on 15/Feb/16
Still easily the worst listing on this site. I've stood next to him in flip flops. He's not a hair over 5'9 and that's a maximum.
Chris
said on 16/Dec/15
I actually doubt he's very tall. If you look at his pictures he's always wearing shoes with a big heel. And he doesn't look that tall even in them.
He looks 5'10 in shoes. I bet he's about 5'8 flat footed.
I've seen pictures with his Co stars where he's wearing a big heeled shoe and they still tower over him. I seriously doubt they're all 6'3!
Chris
said on 16/Dec/15
He's got massive heels. Shoes make a big difference. I'm 5'8 but am nearly 5'11 in certain shoes. If I wore lifts as well in those shows I'd be about 6'1
Arch Stanton
said on 2/Jul/15
Rob, google has this guy at 6 ft 2 LOL!!
littlesue
said on 19/Nov/14
He looks about 5ft 10 to 11 on this years Strictly
MD
said on 18/Nov/14
Mark with 5'9" Tom Hardy:
Click Here
Arch Stanton
said on 10/Oct/14
@Tommo
Yeah but he tends to wear those pointy heeled boots with chunky heels doesn't he so can probably pull off looking near 6 ft to a lot of people.
Tommo
said on 10/Oct/14
I actually met Mark Wright in a club in Portsmouth in 2011. I really didn't think he was much shorter than myself, thought between 5'11 and 6 foot honestly! But I'd had a few to drink and wasn't too focused on his height, so I'm probably way off the mark.
lelman
said on 4/Sep/14
I would've guessed around 6ft for him based on the photo's I've seen, think he's a keen lift wearer? The heels on his dress shoes are fairly generous by the looks of it.
idontlie
said on 20/Aug/14
His cousin Elliot Wright has a picture of himself on his instagram in front of a height chart wearing boxing shoes, the top of his head is just shy of 5'9. In pictures of Mark and Elliot you can clearly see they are either around the same height or mark is slightly under him.
I think he is in the 5'8 range barefoot. I also suspect he is a very discreet lift wearer. Way over listed
Jed
said on 19/Aug/14
Rob I stood in line with him at an airport (mentioned this before below). He's nowhere near 5'10, he's much shorter.
Angelaaaaaa
said on 5/May/14
Cannot believe he or his agency are try to claim he is 6ft2. 6ft.....okay. However, 6ft2?! Get outta town.
jordydecke
said on 27/Nov/13
@arch is that jack tweed or something like that? If so I've stood pretty near him and he was my height (180cm) if not a little under, although I didn't check shoes etc so I could have had a bit of advantage there. He is listed at 5'9 1/2 online as well.
Essex made an appearance at a club I used to work at (lucky guy gets paid loads just to turn up) and I remember two of the girls there were saying about how short he was and they were 5'9 and 5'10 respectively.
Arch Stanton
said on 26/Nov/13
Jade Goody's ex Jack is likely "a little over '6" , he has easily 2 inches on Mark. mark's proportions scream 5 ft 10.
Arch Stanton
said on 25/Nov/13
Actually Essex looks more 5'9" range close to Ant and Dec, he must have been stood on higher ground.
jordydecke
said on 23/Nov/13
I remember seeing a bit of a TOWIE episode where Mark Wright describes himself as 'a little over 6 foot' and I've seen him billed as 6'2 but yeah 5'10 is a good spot for him.
I don't get why he would try give himself 4 inches as if people wouldn't clock on! He could perhaps get away with 6 foot maybe but 6'2 really stretches it...
Arch Stanton
said on 23/Nov/13
Redknapp looks almost 2 inches taller than Ferdinand in that pic IMO.
Arch Stanton
said on 19/Nov/13
I was way off with Joey Essex, he actually looks 5 ft 11 on I'm a Celebrity. Steve Davis looks like he's lost a bit of height and now looks more 6'1" range.
Dean 5ft 9.25
said on 8/Jun/13
@ Arch -
Click Here
You talking about this? Well Childs either isnt 6'1 or it just hasnt come out right. I say this because the guy on the right Les Ferdinand, Ive seen in person and standing next to my 6ft dad looked about 5ft 11.
Jamie looks only a smidge above Ferdinand in the pic(also Les is bald). So personally 183cm Redknapp is fair.
truth178cm
said on 24/May/13
I think he is 175-177cm, 176-178cm. Proportions do not look like a guy close to 5ft10.
Jed
said on 25/Apr/13
He's about the same height as Spencer Matthews and Jonathan Ross had 4+ inches on him.
Jed
said on 26/Mar/13
He's nowhere near 5'10. We were both wearing flip flops in an airport last summer and when he was walking past where I was standing waiting to board the flight I was really surprised at how short he was. I can't give you an exact height but well under 5'10.
Arch Stanton
said on 19/Jan/13
Click Here
Pat Sharp I think is 6'1" ish, he can seem taller at times because he is thin, but in comparison to Mark if stood straight he looks 5'10-5'11" range.
Arch Stanton
said on 12/Jan/13
There is a photo of Harry Judd in my mum's magazine I noticed on passing to the kitchen and he's about 2-2.5 inches shorter than Robbie Savage who I think is around 6'1". So Harry Judd whoever asked I'd say is 5'10.5, possibly 5'11". 6'1" is most certainly a joke for him next to Savage! And in comparison to Harry and Mark, Dougie Pointer most likely 5'7.5".
Arch Stanton
said on 11/Jan/13
Dean 5ft 9.25 says on 11/Jan/13
Redknapp isnt 6'1. He only looks barely taller than 181 max David Beckham. Id say 183cm is fair for Redknapp and Wright looks noticably smaller. Id say 177cm is fair for Mark Wright.
Try googling Jamie Redknapp and Adrian Chiles, listed here at 6'1"..
Dean 5ft 9.25
said on 11/Jan/13
Redknapp isnt 6'1. He only looks barely taller than 181 max David Beckham. Id say 183cm is fair for Redknapp and Wright looks noticably smaller. Id say 177cm is fair for Mark Wright.
miko
said on 10/Jan/13
I must say a flat 5'10 is the most I can give him.
Arch Stanton
said on 10/Jan/13
Redknapp is leaning in that photo too..
Arch Stanton
said on 9/Jan/13
Somewhere between 5'9.5" and 5'10.5" is about right...
SAK
said on 8/Jan/13
Are you sure, I thought he was 5ft9.25/176cm.
Josh (170-12)
said on 8/Jan/13
Thought he looked a cm or two smaller than this