Martha Stewart's Height
5ft 9 (175.3 cm)
Peak height was 5ft 9 ½ (176.5 cm)
American Entrepreneur and TV personality.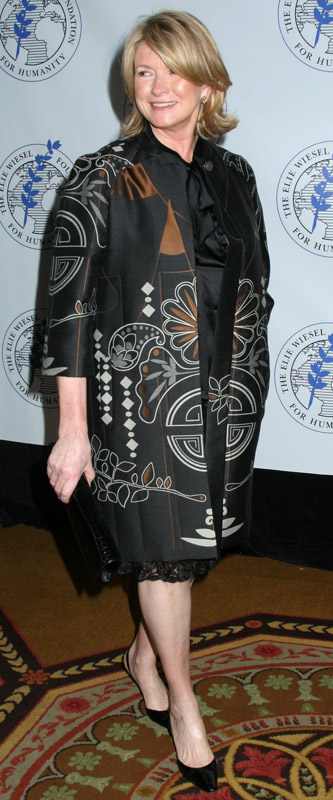 Photos by PR Photos
You May Be Interested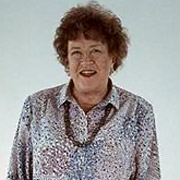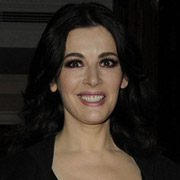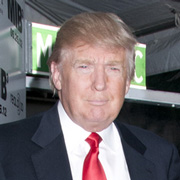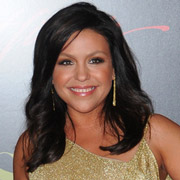 Add a Comment
36 comments
Average Guess (7 Votes)
Peak: 5ft 9.54in (176.6cm)
Current: 5ft 8.82in (174.8cm)
NOS4A2
said on 1/May/19
I think she's more in the 5'5" - 5'6" range now. Watch her on QVC. She usually wears 3-inch platform wedges and still looks around three inches shorter than the 5'9" hosts and models wearing similar footwear.
berta
said on 7/Dec/18
on google it says that she is 77 years old? I thought she was around 65 years ish :P Have she really lost only 1 cm if she is that old? I have no clue how tall she is i just think its cool that she havent lost more than a fraction at that age
Yang (5ft 8 Chinese men)
said on 4/Nov/18
She seems more loke 5ft 8 and half than 5ft 9 IMO when I saw she was standing with other famous chef Jamie Oliver whos NOT even solid 5ft 10. 5ft 9 could be her peak height... But she is definitely tall female chef just like tallest chef we know so far is Anthony Bourdain.
Moe
said on 8/May/17
She is 5'9.5" . Needs an upgrade.
charlie
said on 16/May/16
does she wear heels while shes doing her cooking show? because her head came just above Chaske Spencers eye brow but when Rob was measured with him and rob is 1 inch shrter than Martha the top of Rob's head came to his cheekbones.
MaryAnne
said on 11/Sep/15
Could you add Diane Sawyer?
Bilat
said on 25/Aug/14
She's definitely 5'10". I saw Supermodel Christy Turlington on her show and she's also 5'10" they were practically the same height side by side.
Liam
said on 5/Feb/13
She looks pretty tall on the Chew right now. Only an inch or two shorter than the hostess Carla.
Seb
said on 20/Jan/13
That's a new one for the books! Someone claiming to be shorter than they really are!
.....j.....
said on 12/Jul/11
one of my chef's worked with her and said she's upwards of 6ft. they apparently make all of her equipment massive so she'll look adverage.
TMAC
said on 6/Sep/08
I've been to her show and was in the audience, I even got to ask her a question and let me tell you she is tall, and think about with hills she could easily be 6ft.
R
said on 13/Nov/07
Her daughter Alexis gets listed at only 5'10" yet seems to be quite bit taller then Mom
JK
said on 6/Sep/07
she looks 5'8.5'' maximum next to Glenn
Franco
said on 6/Sep/07
i mean both in picture look 175-176, but martha is leaning slightly e head bent downward slightly compared to glenn the sphinx posture :D
that means she's 177cm or 177.5 if she stood straight and glenn 175.5-176cm
glenn
said on 5/Sep/07
interesting to hear grif.
Grif
said on 4/Sep/07
I don't doubt that Martha is tall. Saw some really old modeling pictures. They were pretty and she had that tall model gait thing.
Franco
said on 29/Aug/07
well she IS tallish for a woman but not a full 178cm or 5'10
Glenn being 175-176cm in the picture, she looking 177cm (and leaning) there then it makes sense, if she stood erect she'd be a full 178cm in heels.
small heels dont give less than 3cm and change.
as such i believe absolutely the 177cm prime / 175cm today's height for Martha.
mysace celebrity
said on 29/Aug/07
wow i had no idea she was so tall my guess was only 5'4.5
HeightMaster
said on 28/Aug/07
Wow she is pretty tall
glenn
said on 26/Aug/07
irish/metizo indian.
P.I.M.P
said on 26/Aug/07
Glenn puerto rican or hispanic, Italian?
Miss stewart look to be the tall she one big b*tch!
wow i thaw she wer tine son!
glenn
said on 20/Aug/07
she was wearing small heels.5-10? im suprised i look so tall.
Anonymous
said on 20/Aug/07
She always looked tall, I actually thought she was taller than 5'9. I was thinking 5'10.5 or so.
l0ck n l0ad
said on 20/Aug/07
Hahaha same Alex! I thought she's 5'5" or something like that, never realised how tall she is until a while ago.
Search for 'Borat Hits on Martha Stewart' on youtube and see how she stands pretty next to 6'3" Cohen.
Btw I must say she looks great for a 66 years old.
Akirum byn Anaq
said on 19/Aug/07
Yes, she's a tall woman.
Alex
said on 19/Aug/07
I had no idea she was this tall. She always reminded me of a woman like 5'4-5'5. LOL
Chip
said on 18/Aug/07
Whoa, I had no idea she was this tall! I don't watch her show, anyway.
Chris
said on 18/Aug/07
What shoes was she wearing, Glenn?
Brooke
said on 29/May/07
I always thoought she was taller than 5 9.5 but that's probably right. Itend to think people r taller than they actually r.
footballed28
said on 8/Feb/07
I always thought Martha was around 6'1 and asked my colleague who had a chance to meet her to see just how tall she really is...now my friend is dead on 5'9 and said, "nah she is not tall she is only a couple of inches taller than me" which would make her about 5'11...but then he probably didnt factor in the heels she was wearing that day...so yeah 5'8 maybe 5'9 is possible....her daughter is even taller...I say no less than 5'11. oh and about that comment my coworker made....a couple of inches taller than 5'9 is pretty freakin' tall for a woman!!! even considered a decent height for men in the western world cept Holland
Lisa
said on 21/Nov/06
I remember watching her on her old tv show while she was planting beans or peas or something out in her garden, wearing only garden clogs. When she was standing next to the support she had built for the beans to climb on, she was talking about how tall a typical support should be and commented that the one she made was the same height that she was. Out of her own mouth she said that she was 5'8" tall.
Megan
said on 11/Nov/06
i was watching her on leno with borat and since sacha cohen is around 6'3.5" i kept thinking that she must be tall becuz she didn't seem that much shorter than him so i think this height is right and i would even believe 5'10".
knightryder
said on 21/Sep/06
Jacy what dose that have to do with her Height? Anyway yeah I saw her at a book signing and i took a picture with her . I am 6'0 bare feet and 6'1 with sneakers on . She is like 2-3 inches shorter than me.
Bobby
said on 4/Mar/06
She's pretty tall. She's about 6'1 for my guess or she's just standing next to really short people.
Antonio
said on 9/Dec/05
I always see her on Access Hollywood, and its easy to say she's tall, but I can't figure it out for some reason. I know that Billy Bush is shorter than her. The woman anchor is about 5'10"-5'11". Martha could be 5'10" but like the celebheights people said, not in these days.
jacky
said on 18/Feb/05
i think that if she did the crime that she should do the time.
im doing a research paper for my english class and i ahve to research luxuries in prison for famous people. if you did the crime you should have to serve your time in a normal jail and eat the same foods as normal people have to. everyone is a person and if you have money or not you still should know right from wrong its her fault you think shes the only tall person in this world