Julia Child's Height
6ft 2 (188 cm)
American Celebrity Chef. In her latter years she lost several inches. In 1999 she said "I used to be 6 foot 2 but I've shrunk a bit" and on another occasion was quoted saying she was "Just over 6 feet".
You May Be Interested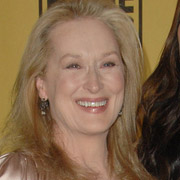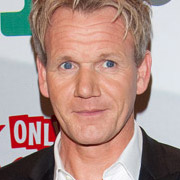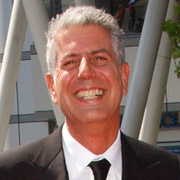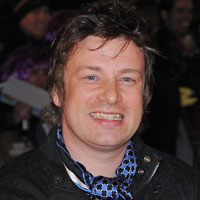 Add a Comment
14 comments
Average Guess (5 Votes)
6ft 2in (188cm)
SnerhagAip777
said on 16/Feb/19
Rob, would she have been in the 99th percentile for male height in her youth?

Editor Rob
I would say she might have been.
Yang (5ft 8 Chinese men)
said on 11/Nov/18
I thought that Martha Stewart would be tallest female chef but nope. Julia Child is... Rare to find women taller than 6 footer other than Korean American Goldstar girl Michelle Wie with 6ft 1 and women from Netherlands aka a place where theres a stereotypes that all dutches are tall... Its so easy to find women taller than 6 footer in Netherlands at least. If Julia child is male instead of female, would better have been a basketball player instead of chef.....
Height Sky
said on 20/Sep/17
Legit listed, she should be in the tag of Tallest Woman
LUCOSO
said on 18/Sep/11
i have no ideia she was that tall,that incredible she was taller than letterman with almost 80 years old incredible
Mathew
said on 7/Jun/11
5"? Really? That's some unbelievable height loss.
d
said on 7/Mar/11
That said, she was probably wearing heels.
d
said on 3/Mar/11
Julia actually looked slightly taller than David Letterman (listed at 6'1.5" here) when she appeared on his show around 1987. She would have been in her mid-seventies at the time.
Click Here
Andy
said on 2/Jul/09
Lost 5 inches ? Somthin heavy fell on her head or what ???
Paul
said on 9/May/09
@ CG- lol I think because it's so rare to see it, it warrants the 'huge' remark.
@ all those idiots calling Rob disrespectful- he was referring to the 6'2" height being huge. You'd even call a 6'2" male a big guy.
CG
said on 24/Apr/09
I am a 6'3'' girl myself, and calling a woman HUGE just because she is TALL is extremely offensive. there is a difference.
The Count
said on 21/Apr/09
I saw Julia at a restaurant in Maine around 1995. I'm 5'11" and she was a couple inches taller than me...maybe even 6'3"
sf
said on 11/Jul/08
She is/WAS huge. What's wrong with being honest about somebody's size?
Olivia
said on 10/Jul/08
Y'know, Rob, as a 6'1" girl myself, I don't appreciate you calling this *deceased* woman "huge." It doesn't sound respectful at all.
Sorry, I know I must sound like a bitch! On the whole, I think your website is interesting. :-)
Joey Fulco
said on 3/Dec/07
Greetings to all! As a young child in New York around 1967/68 if I remember the years correctly, I was a huge Julia Child's fan! I remember coming home for lunch and my mother would make me tuna-fish sandwiches. I would watch Julia's TV show and just loved the way she worked in the kitchen. I remember Julia drinking her fair share or grape and I think she was just awesome! Many years later I had the good fortune to work with Julian Lennon and was inspired to write some new material for an upcoming CD project. I was thinking about my youth and both Julia and Julian came to mind. I wrote a song about Julia Childs and just wanted to share it.
Click Here
The song is called: Julia
Peace and Bon App!