Martin Landau's Height
6ft 2 (188 cm)
American actor, best remembered for roles in films such as Crimes and Misdemeanour's, Ed Wood, Tucker: The Man and His Dream, Cleopatra, The Adventures of Pinocchio, Nevada Smith, North By Northwest, They Call Me Mister Tibbs, The Greatest Story Ever Told and City of Ember. On TV he starred in Space 1999 and Mission:Impossible. He did say in South Florida Sun (21/8/88)
"I'm almost 6-foot-3"
.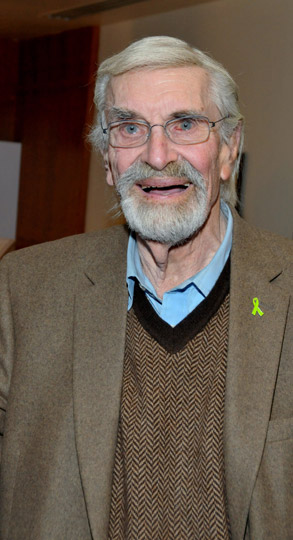 Photos by PR Photos
You May Be Interested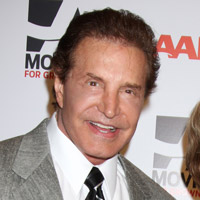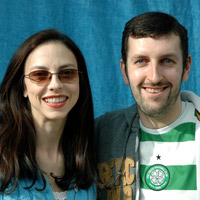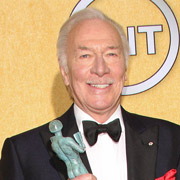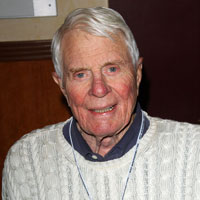 Add a Comment
95 comments
Average Guess (15 Votes)
6ft 1.62in (187cm)
Hong
said on 29/Oct/19
In space 1999 with Christopher Lee he is wearing high heels about 2.5 inches and still looks a couple of inches shorter, you can't see Lees feet because of his long costume which covers his feet.
berta
said on 3/Jul/19
this guy lost a lot of height when he got old
Duffer 5ft 11
said on 1/Jan/19
I think a weak 6'2" in his youth is entirely possible. I think a strong 6'2" Greg Morris edged him out in MI... not much in it mind... Just under 6' verging onto a strong 5'11 into old age. Not a short bloke by any means - fine actor RIP ML.
James B 171.5cm
said on 23/May/18
No way he was shorter than cary grant in North by Northwest.
Rampage(-_-_-)Clover
said on 1/May/18
Rob, look at 3:30-3:38
Click Here
There's a moment where Glover walks around him to face him. I think Landau has the edge

Editor Rob
It's hard to say, because Landau has a bit of heel, I'm not so sure what Glover has...I definitely remember one time as I think I mentioned being surprised how tall Peter Bowles looked beside Landau, he 'towered' him several inches...albeit, he had the kind of heels Elton John used to wear!
Tall Sam
said on 19/Jan/18
@Some Guy, I think he had in fact lost some height by Ed Wood, Landau never held that great a posture and he might've exaggerated his slouch as he was embodying the rough-living Bela Lugosi there.
Some Guy
said on 18/Jan/18
Never would have guessed him 6'2 in Ed Wood. Even when he is not slouching, he barely looks 1-2 inches taller than Depp. I guess he had already lost an inch or two back then?
Rampage(-_-_-)Clover
said on 18/Dec/17
Strong 6ft2 guy who walked around like a weak 6ft1!
Editor Rob: there was an episode of Space 1999 in which he was absolutely 'dwarfed' by Peter Bowles, I mean he was 4 inches smaller...of course Bowles had platform type heels on, but it's rare to see such a difference in 2 men on screen who are listed the same height on here!
James
said on 14/Dec/17
Martin Landau was 6'1" at his peak. He was 5'11" in old age.
JJAK
said on 10/Aug/17
He must have been a strong 6 2 peak maybe .5 his posture was very loose rarely upright.
He was still well over 5 11 last thing I saw him in obviously in his late 70s plus.
For those who are unaware a person pushing 6 3 can go around looking as little as 6.
Tall and excellent actor for decades his talents will be missed and not likely replaced RIP.
Rampage(-_-_-)Clover
said on 20/Jul/17
He definitely lost a good 3in but as a young man could look a very solid 6ft2 at times even 189cm.
Bruce
said on 17/Jul/17
This is my friend who I've known over 30 years. He's 6'1.5":
Click Here
Editor Rob: I think Landau might have by his last few years lost 4 inches in total.
MJKoP
said on 17/Jul/17
Back to a solid 6'2". RIP. At least Romero(77) and Landau(89) weren't exceptionally young, especially Landau.
Paul
said on 16/Jul/17
RIP, rough day! He had a pretty lean frame, so I definitely think he was above 6'1" in his prime.
His posture got atrocious as he got older - in "The Majestic", he carried himself well with Jim Carrey, but he was old and definitely slumped over.
AlexMahone
said on 20/May/17
Rob, in They call me Mister Tibbs! (1970) Sidney Poitier and Landau heigt is very similar. I think both were 189cm.
Click Here
Rampage(-_-_-)Clover
said on 28/Feb/17
Well, it definitely looks believable beside Christopher Lee. I don't know about Glover. He could go from looking barely 6ft1 up to near 6ft3!
Rampage(-_-_-)Clover
said on 25/Feb/17
Rob, do you really think 189cm is debatable for this guy peak?
Editor Rob: it's basically the figure he was claiming...it would be interesting to see him with Julian Glover as that guy I think was a classic 6ft 2 through till 50's.
AlexMahone
said on 25/Feb/17
Yes Rob, I think 191cm is too much for Martin but 6'2.5" very arguable for the prime Landau. He looks it I repeat myself despite his terrible posture.
AlexMahone
said on 24/Feb/17
Well Rob, I saw the first season of Space:1999 and was many guest stars in the series, for example 6'2" prime Julian Glover in episode "Alpha Child". Landau was the taller man not by much, only with 1-2cm.
Click Here
And in "North by Northwest" he was taller than Cary Grant despite his terrible posture.
Click Here
Editor Rob: you could make a case for 6ft 2.5, I mean he did claim the almost 6ft 3.
AlexMahone
said on 18/Feb/17
Editor Rob: they can look maybe around 2 inches apart there.
Exactly! If Lee was 6'4.5", Landau looks here 6'2.5" (189cm). Although, his posture was always terrible....
AlexMahone
said on 17/Feb/17
James, yes, sure, all tall actor were only 185cm. Sure and you are 4'11" right? LOL....
Rob, I saw now the series Space:1999 and in one episode of the first season was guest star Christopher Lee. Lee was only slightly taller than Landau if he stands straight. If Lee was 6'4.5" than Landau was almost 6'3. What dou you think?
Editor Rob: I've got space 1999 in the house but not yet watched it...nearly 6ft 3 seems too much for Martin, though it would be interesting to see the scene, I will at one point see it.
James
said on 5/Dec/16
He was never any more than 6'1" at his peak. He was great in "Delta Fever" with Leif Garrett.
Andrew M
said on 27/Jan/16
Around 1993 he also starred in a much underrated, seldom seen TV sci-fi movie called "12:012pm", in which he played a mad scientist whose experiment accidentally placed the whole world in a one-day-long repeating time-loop, except for one young hero who escaped it by being mildly electrocuted. Sort of a dark "Groundhog Day", if you like. Worth a watch!
jtm
said on 7/Jan/15
connery looks like he is losing more height.
Gonzalo
said on 5/Jan/15
Looks about the same height as Sean Connery in this pic
Click Here
Arch Stanton
said on 15/Dec/14
Rob can you update with a photo and add films Crimes and Misdemeanors, Ed Wood, Tucker: The Man and His Dream, Cleopatra, The Adventures of Pinocchio, Nevada Smith, North By Northwest, The Greatest Story Ever Told and City of Ember?
Lebensdorf
said on 8/Nov/14
I think 6'1 at peak. No more.
Jake: 1.84 m- 1.85 m
said on 14/Sep/14
He looked shorter than Sidney Poitier in 'THEY CALL ME MISTER TIBBS!'. Perhaps 6ft1.5-6ft2 at peak.
Martin
said on 6/Sep/14
In Crimes and Misdemeanors, IMO his best role, he surely looked taller than Sam Waterston and Jerry Orbach, who both were probably about 6'1. So the 6'2 peak seams fair to me, although Landau alaways had TERRIBLE POSTURE.
Lebensdorf
said on 4/Mar/14
He looked as tall as Cary Grant in North by Northwest. Grant was in his fifties and Landau was around 30. And he was about an inch and a half shorter than Sidney Poitier in They Call Me Mister Tibbs. I would say 6'1'' in his peak, no more.
avi
said on 30/Nov/13
@rob
Why 6'2??
He never had a full 7 inches even on peter Falk in Colombo. 6'2 really seems unlikely.
Knowitall
said on 1/Aug/13
Peak height was six one. I still have an old TV Guide listing him at that height.
In North by Northwest he and Cary Grant were the same height.
He lives close by to me. I see him occasionally walking his dog. He now looks to be around five eleven. But remember he's 85.
Copnovelist195
said on 9/Nov/12
He must have shrunk a lot. When he appeared alongside 6ft2 Michael Caine in the film, Shiner (2000), Caine towered over him. I would have put him at 6ft0 in his heyday.
[Editor Rob: a friend who is 5ft 10 met him at an event last month and surprisingly he stood for a photoshoot and looked about 5ft 11.5 today...]
Rampage(-_-_-)Clover
said on 27/Jul/12
Rob, could the 'almost 6ft3' be correct
as a peak height?
[Editor Rob: some people do give height in shoe, but I'm not convinced just about 6ft 3 barefoot for him.]
Tman
said on 22/Dec/11
Rob greg morris 1.89m 210lbs and peter lupus 1.93m 235lbs ,does this look accurate?
[Editor Rob: would need to look at them together again]
Milos
said on 9/Jul/11
Just watched They Call Me MISTER Tibbs! (1970). He is clearly shorter then Sidney Poitier. And i must agree that he's peak height was 6'2, even that is in doubt.
Bob
said on 11/Mar/11
Go to youtube.com check out "Live It Up With Peter Lupus" He is talking about how he didnt realize how tall Martin Landau is until he and Greg Morris stood back to back and noticed that Landau is slightly taller.
Lupus said you never knew how tall Marty is going to be that day because he slouched or bent over
Mr.V
said on 25/Feb/11
In the official "Mission : Impossible dossier " Greg Morris is described as a handsome 6'2 . I believe he was probably a strong 6'2 , like 189 cm , as he could sometimes look as tall as Peter Graves with his big hair . Greg also looked taller than 6'2 listed Sam Elliott in the show .
I agree that Martin was a solid 6'2 at his peak . He was noticeably taller than Stuart Whitman in the horrible "Shadows in an Empty Room" .
Shadow2
said on 24/Feb/11
Bob, can you give us an internet link to that recent photo of Martin with Peter Lupus?
Bob
said on 22/Feb/11
If you watch Mission:impossible then Peter Graves always appeared taller than Landau but they were actually the same height at 6'3" in shoes. Pete wanted to appear taller to be like his brother James Arness who is about 6'6" not 6'7" and Martin has always been considered too tall for co-starring roles at 6'3".
Peter Lupus is 6'5" in shoes, a recent photo shows that Landau is two inches shorter.
Peter 6'3"
Martin 6'3"
Morris 6'3"
Lupus 6'5"
Tall cast
Shadow2
said on 19/Feb/11
Bob's comments support Rob's peak height for Martin at 6'2", an inch shorter than his "Mission Impossible" co-star, 6'3" Peter Graves.
Bob
said on 16/Feb/11
Martin is 6'3" in shoes when he stands straight but he has always downplayed his height to get acting roles. Ive met him a few times over the years and he's over 6' but can appear 6'1" to 6'3" depending on his posture. He's a character actor and the actors who are taller than the leads dont usually get the leading roles.
Martin is 6'2" barefoot and 6'3" in his shoes.
guyfrommars
said on 25/Jan/11
Former Desilu executive Herb Solow described Landau as "well over six feet". I guess he was in the 6'1" - 6'2" range, but could really came through as a big guy, especially in Space: 1999 with that disco footwear.
Mr. Kaplan
said on 24/Jan/11
Never 6'2". Strong 6'1", that's it.
arnie
said on 3/Jan/11
I don't think it's possible he got 3 inches smaller, altough he is a massive sloucher, altough he did look about half an inch shorter than 6'2 Jim Carrey in The Majestic.
jake
said on 27/Dec/10
Yes I was perplexed by the 6' 3" listings when he was clearly shorter than 6 ft 1-ish Michael Caine in the film Shiner (2000). He can't have ever been 6' 3".
Rampage(-_-_-)Clover
said on 25/Dec/10
Did look 6"2 in his prime
Rob what do you mean your unsure?
[Editor Rob: now he looks under 6 foot]
Shadow2
said on 15/Dec/10
Martin was never a "strong" 6'2" presence alongside the "strong" 6'3" of Peter Graves. I think he was more likely 6'1.5". He looks this in a "Gunsmoke" episode alongside Graves' brother, 6'7" James Arness.
jtm
said on 2/Dec/10
6'1 at his prime.
Mr.V
said on 2/Dec/10
6'2 is the height I always estimated Martin at . One inch shorter than his Mission co-star Peter Graves , who stood 6'3 .
Check this video at 7:25-7:40
Click Here
The two are shoulder against shoulder and both standing straight : there seems to be only a one inch difference between them . I agree that sometimes Peter Graves could look a good couple of inches taller because he had much better posture .
Frank2
said on 14/Jun/09
"was 2 inch taller than cary grant in north by northwest
No he wasn't. At most he was an inch taller and in some angles both men looked to be the same height.
Bob
said on 13/Jun/09
was 2 inch taller than cary grant in north by northwest
Frank2
said on 13/Jun/09
Martin was 6'1" prime. Now he's around 5'11". TV Guide listed him as being 6'1" back when he was starring in MISSION IMPOSSIBLE.
Hugh 190cm
said on 12/Jun/09
Okay 6ft2 peak and 6ft0.5 now. He was a bit shorter than Biller Murray.
Lebensdorf
said on 23/Jan/09
Next to 6'2.5'' Sidney Poitier in "They Call Me Mister Tibbs," Landau looks about 6 feet or 6 feet and a half. Possibly 6'1'' but certainly no taller.
talker
said on 3/Jan/09
i'm a big fan of the 3 first seasons of MI with Landau and i've been watching the discs over and over since they came out,Landau looks 2" shorter than P.Graves in all their scenes together and they are many.Graves was 6'3" and Landau 6'1" at the time.
Lenad
said on 11/Dec/08
Doesnt look more than 6ft1 to me.
Hugh
said on 5/Dec/08
I think he could've been 6ft2 when he was younger. 6ft3 is a bit of a stretch though.
Lenad
said on 15/Nov/08
6'3 for Martin really is a joke
Lenad
said on 27/Sep/08
If Martin Landau is 6'3 then Jim Carrey is 6'4. Now thats just stupid.
Frank2
said on 28/Aug/08
Only in a word of dreams.
Hugh
said on 27/Aug/08
More of a 6ft2-6ft3 guy.
Frank2
said on 22/Aug/08
Landau and Patrick Swayze:
Click Here
Swayze is about 5'9". Landau is hardly 6'2". I doubt by the time of this photo he was more than 5'11".
Here's a shot from MISSION IMPOSSIBLE showing Landau next to 5'10" Steven Hill:
Click Here
And Cary Grant with 5'10" Charles Coburn:
Click Here
There's more than a two inch difference between Grant and 6'3" Jimmy Stewart:
Click Here
and here:
Click Here
Grant was 6'. Landau, 6'1" which is why he looked an inch taller in NORTH BY NORTHWEST.
Frank2
said on 22/Aug/08
Well, he wasn't 6'2". He was listed on MISSION IMPOSSIBLE as being 6'1". Today, Landau is barely 6' if that. I saw him a few years ago as well as another actor who was 6'1" in his prime, Karl Malden, and both looked my height.
Cary Grant was 6' even.
Patrick
said on 22/Aug/08
For once Frank2, I am not sure you're right even though that can sound a bit pretentious since you met
Porky
said on 7/Aug/08
When he guest-starred on "Entourage", strangely enough, he didn't seem much taller than Jeremy Piven, who may have been wearing lifts to boost himself up a few inches.
Frank2
said on 2/Aug/08
Patrick Sawyze is no more than 5'9". He also very ill now with cancer.
Frank2
said on 1/Aug/08
I've met him. And back when he was on MISSION IMPOSSIBLE. He was 6'1". His bio listed him at that height and when he did the series they listed him at that height.
Yaspaa
said on 1/Aug/08
He looked 2 maybe 3" taller than Patrick Swayze.
Stuart
said on 7/Dec/07
Well he was obviously taller than Cary Grant in North by North West and Grant was just under 6' 2" so 6' 3" seems reasonable
patrick
said on 18/Apr/07
Oh!!! It's to be not uderstand anything at all for in "hollywood homicide", a terrible movie, he was H.Ford alike or so and that one is now no more than 6'tops! it is really to loose one's mind !
dmeyer
said on 1/Apr/07
a friend of mine who is a hair over 6 ft told me landau towered over him at ralphs last week so he must be near 6'3 when standing tall or close
glenn
said on 17/Mar/07
yeah,bad week of bull.forgive my ignorance,but you been to nyc before? summer is brutal there? its no fun here either.
misha
said on 16/Mar/07
I will, my friend, just hang on a bit, I'm already dreading summer, perhaps when it's "Autmn in New York", a great song from your parents' generation. I find New York is at its most beautiful then. By the way, you've had to put up with some outrageous posts this week - these bums are polluting the site with their wild rubbish and need a brisk swim across the East River in January with fifty pounds of concrete strapped to their feet (so they can experience the exhilaration of wearing huge lifts). I hear Vinny the Barracuda Alarcanzo is a
great swimming coach. Just a thought...
glenn
said on 15/Mar/07
let me know.
Misha
said on 14/Mar/07
Glenn - Things are improving after a profound slump - a measure of my getting back to where things were would be my saying I was flying out to NYC and could I stop by the store - and that day will come, believe me. All the best.
glenn
said on 12/Mar/07
oh,sorry for the misunderstanding,but i never met him.i meant in the movie.ive been good and you?
misha
said on 11/Mar/07
Glenn says on 15/Jan/07 Yes,he was slouching and clearly 6-1,6-2 if he strectched out. Glenn, it's Misha, how have you been? Love to see that photo
of you with Landau as he's one of my all-time favorites - where is it?
misha
said on 24/Feb/07
Anthony, I don't think Landau was ever 6'3", even he himself says confirmed that he wasn't. However, a present-day fan site has him even now at 75 listed as 6'3", but I think Frank 2 is right: 6'1" seems just right for Landau. By the way, why doesn't Frank 2 post anymore? Did something happen to him? He has
an incredible background in terms of what this site seeks, and his myriad accounts of many past legends are fascinating.
misha
said on 24/Feb/07
Observe Landau interacting with Karl Malden in the beginning of "Nevada Smith" (1966) when they kill Steve McQueens parents in a scene that is brutal even by today's standards. You'll note these body components I've been mentioning: Landau's long arms and rangy torso, big hands with long fingers, clearly show him as taller than the six-even Karl Malden. A great western, densly packed with many outstanding actors of that period. The critics passed on this one and I've never understood why - it's so extremely well-done.
Anthony
said on 7/Feb/07
Landau is a lot shorter than I imagined. I thought he was at least 6'3.
Glenn
said on 15/Jan/07
Yes,he was slouching and clearly 6-1,6-2 if he strectched out.
Mario
said on 14/Jan/07
But G-MANN isn't Landau constantly slouching in Ed wood?
G-MANN
said on 13/Jan/07
In Ed Wood he doesn't look that much taller than 5'10" Johnny Depp. He's often listed as being 6'3", he was a tall man in his prime, but maybe not that tall. And he's hardly in his prime now.
bob
said on 24/Mar/06
Frank, I have a question for you, how can you say landau 6'1" and also say he is one inch taller than 6'1" cary grant? doesnt that make him at least 6'2"? Yes, I know he is taller than grant in north by northwest, but I must say again that Landau slouches but is actually 6'3" in standard shoes. I didnt say 6'3" barefoot. 6'3" in shoes.
Ive met and seen him many times and he is at least 6'2" when he stands straight.
Oh about Mason, Landau is minumum 2 inches taller than him but looks to be more like 3 inches taller than him, again it depends on his posture. He's very tricky at hiding it.
Frank2
said on 6/Mar/06
Bob, you are wrong! Landau was never six-three! Landau's press agent lists him as six-one. Laundau was once on Merv Griffin's old TV talk show and mentioned it. He was an inch taller than Cary Grant in North By Northwest and two inches taller than James Mason who was five-eleven. I knew Mason. My dad and he were good friends. I saw him many times, the last being shortly before he died and he was still close to five-eleven.
Glenn
said on 5/Mar/06
I always thought he was 6-1.
Bob
said on 4/Mar/06
frank, you are incorrect. Martin is and has always been 6'3" in his shoes. You are correct about his posture it is terrible. He's a fairly tall guy
Frank2
said on 3/Mar/06
Duchovny IS close to six foot one. You got that one right!
Frank2
said on 2/Mar/06
Duchovny in person is closer to six one.
Frank2
said on 2/Mar/06
Landau was six foot one back when he was younger. Now he's shrunk to about five ten. part of it has to do with his poor posture. Another actor who had terrible posture was Glenn Ford. When he stood up staright he was nearly six feet tall. But most of the time he slumped making him appear shorter. The most amazing thing was that I ran into him at a Beverly Hills book store sometime in the very early 1990's right before he had a debilitating stroke and he was still five eleven. In that store at the same time was Tony Cutis who was wearing these silly-looking pointy-toed high heels sort of like what men wore back during the French Revolution. Tony is barely 5'9" but with those heels he was nearly six feet!
Mario
said on 23/Jan/06
He wasn't much shorter than Carrey in The Majestic.
That pic with Duchovny is strange, maybe Duchovny is standing on something!
jaccann
said on 23/Jan/06
Martin Landau I saw today at the Vancouver Airport. What struck me the most about him is his walk...which looks odd and you notice it instantly. And that he is 75 and still smoking. I walked right passed him twice and up close and he hunches his back and splays his feet left and right and is impossible to tell his height.
Mike W
said on 26/May/05
I've been watching my old MI tapes from Columbia House, and it was a fairly tall cast. IMDB lists Peter Graves at 6' 1", Peter Lupus at 6' 4". So I could believe Landau is somewhere in that range.