Mary Astor's Height
5ft 5 ½ (166.4 cm)
American actress best remembered for roles in films such as The Maltese Falcon, Meet me in St Louis, The Palm Beach Story, Little Women, The Great Lie, Beau Brummel, The Prisoner of Zenda, Dodsworth and Across the Pacific. In a 1936 article it described her as standing
"5 feet 5 inches tall in her stocking feet, weighs 118 pounds all dressed up"
.
In her 1971 biography, she mentioned her stature:
"I was, and am, only five feet five and one-half inches tall, but the majority of male actors in those days averaged around five feet seven or eight. And the girls were all petite; five feet one or two, or less. Petite and plump. I felt like a freak."
You May Be Interested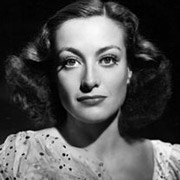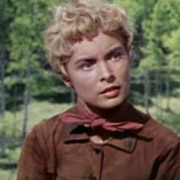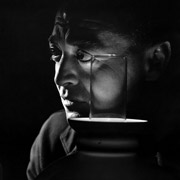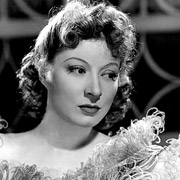 Add a Comment
7 comments
Average Guess (3 Votes)
5ft 5in (165.1cm)
Editor Rob
said on 20/Aug/17
I found a quote from Mary, she did claim 5ft 5.5, but what's interesting is that how she 'felt like a freak' at that height during that era...
Sam
said on 12/Dec/14
That's not the only account that Astor quite enjoyed herself quiet freely off screen, would have been a fun gal to hang up out with in the 30s and 40s.
Arch Stanton
said on 21/Nov/14
I initially misread the title as "The History of New York Sandals - Mary Astor's Filthy Diary"! NY Sandals and G hehe. Seems Astor was a bit of a minx, she was supposed to have seduced John Barrymore as a 17 year old during the filming of Beau Brummel. You know what they say about the seemingly quiet, prim and proper types!!
[Editor Rob: I'm sure many had a veil of respectivility, manners and elegance, but in the bedroom and behind closed doors some would have got up to all sorts of shenanigans.]
Arch Stanton
said on 16/Nov/14
Rob, there's a sordid diary extract here in which she had an affair with a very virile NY based guy called G!!!
Click Here
It's funny but you really don't expect such people to use the F word pre 1950 do you! In those days frickin would have been frowned upon!
Hehe, no mention of him telling her not to wear heels or a ponytail though ;-) Watching Thousands Cheer right now and she can look 5 ft 6 at times.
[Editor Rob: G gets around the place!

yes, interesting little extract :)]
Arch Stanton
said on 10/Nov/14
Rob can you add The Great Lie, Beau Brummel, The Prisoner of Zenda and Dodsworth?
Sam
said on 17/Mar/14
Bogart could look 3 inches taller than Astor, whether that's with or without lifts for Bogie IDK.
Arch Stanton
said on 11/Mar/14
Many thanks for adding this Rob. She could look 5 ft 6 at times but I'm sure the mentioning is accurate.