Greer Garson's Height
5ft 6 (167.6 cm)
British actress best known for roles in films Goodbye, Mr Chips, Blossoms in the Dust, Madame Curie, Pride and Prejudice, Mrs. Parkington, The Valley of Decision, That Forsyte Woman and Sunrise at Campobello, Mrs Miniver and Random Harvest. In her heyday she was described as 5ft 6 and 112 pounds although in a 1957 article she mentioned
"I came to feel I was too tall for ballet. I'm five feet seven."
Although she wrote down 5ft 5 and 118 pounds on a license.
You May Be Interested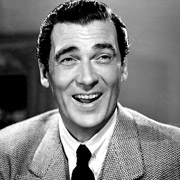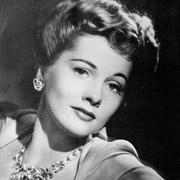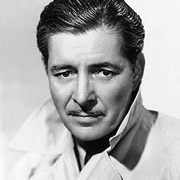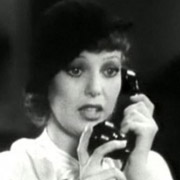 Add a Comment
10 comments
Average Guess (2 Votes)
5ft 6in (167.6cm)
Sam
said on 12/Dec/14
Funny that she's your type, Arch, but not Deborah Kerr. If not bearing a strong resemblance, they kind of physically remind me of each other. Garson had nice gams BTW!
Arch Stanton
said on 29/Nov/14
Ah in a short tartan skirt, liking it :-).....
Arch Stanton
said on 20/Nov/14
Can you also add Blossoms in the Dust, Madame Curie, Pride and Prejudice, Mrs. Parkington, The Valley of Decision, That Forsyte Woman and Sunrise at Campobello?
Arch Stanton
said on 20/Nov/14
Rob can you add a photo? I've got a thing for her!
richinkle
said on 8/Apr/14
This seems about right. Is a good inch shorter than 5'-7"+ Lucille Ball in this 1940's War Bond clip
Click Here
and in this 1950's photo with Desi Arnaz.
Click Here
Arch Stanton
said on 4/Jan/14
Seems a good shout, in heels in Goodbye Mr Chips (which I now have on DVD) she looks about 3 inches shorter than Donat.
Arch Stanton
said on 7/Nov/13
Strange but she looks a bit taller than Brando in Julius Caesar, not sure what she has on her feet though.
Arch Stanton
said on 29/Oct/13
That one was partly set in Scotland wasn't it? I remember the dodgy accents in it. Not the best of Hitchcock's movies but it had its moments, the sheep in the road "flock of detectives" for instance! Is he worth adding? He was in The Count of Monte Cristo too, been a while since I've seen it. He looks a similar height on screen to somebody like Clark Gable, obviously the tash is influenced by him!

Editor Rob
yeah some of it was, I might add him
Arch Stanton
said on 25/Oct/13
Looks tallish in Goodbye Mr. Chips next to 6' Robert Donat.

Editor Rob
was just watching donat again in 39 steps other day, forgotten I liked him as an actor
Arch Stanton
said on 27/Aug/13
Excellent!! She could look taller than this as she had quite big hair at times and sizeable heels. She made Teresa Wright look 5'2" in Mrs Miniver. In heels she was about half a head shorter than 6'2.5" Walter Pidgeon but in a barefoot scene in the film when they're looking out the window at their son in a plane they're barefoot and he can just rest his chin on her head, so difficult to see over 5 ft 6.