Walter Pidgeon's Height
6ft 2 ¼ (188.6 cm)
Canadian actor, best remembered for roles in Forbidden Planet, Voyage to the Bottom of the Sea, How Green is My Valley, Dark Command, Madame Curie, That Forsyte Woman, Mrs. Miniver, The Bad and the Beautiful, The Last Time I Saw Paris and Funny Girl. In an NY Times article circa 1940, it described him as 6ft 3. He himself claimed to be 6ft 4.
You May Be Interested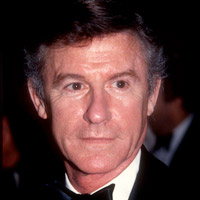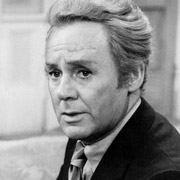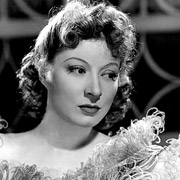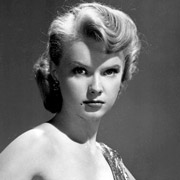 Add a Comment
47 comments
Average Guess (13 Votes)
6ft 1.94in (187.8cm)
Rampage(-_-_-)Clover
said on 14/Jul/20
James, a strong 6ft2 guy would have been exceptionally tall in those days. I think he could pass for 6ft3 when he was younger
Miss Sandy Cowell
said on 28/May/20
Ooh! Six foot four was his claim! Was that, I wonder, because very few people were tall enough to measure him without the use of a ladder?
From me, Walter can have 6ft2.25.
⭐ I so much prefer the old spelling of pigeon! 😁👍
James B 172cm
said on 3/Sep/18
looked 6'5 in Mrs Miniver.
people in the 1940s must have been really short too make a 6ft2 guy look like a giant on screen lol
Rampage(-_-_-)Clover
said on 8/Dec/17
Peak: 188.9cm
Later years: 187.2cm
Rampage(-_-_-)Clover
said on 1/Jun/17
Why would he see the need to claim 6ft4?
A strong 6ft2 is a formadible and impressive height especially 70 years ago. You would stand out at that mark anyway.
Canson
said on 10/Apr/17
No way he's 6'4. Average height here looks good as does Robs listing for him strong 6'2 (188.5-189) at his lowest
Arch Stanton
said on 9/Apr/17
Actually when he stands better later in the film he doesn't look under 6'1.
Arch Stanton
said on 9/Apr/17
People, check out 44:50 with James Coburn,
Click Here
Pidgeon would have been 75 or 76 but looks barely over 6' flat. Did he really lose 2 inches by then?
Rampage(-_-_-)Clover
said on 2/Sep/16
Very arrogant to claim 6ft4 though
Rampage(-_-_-)Clover
said on 25/Jul/16
Arch, I think he had the same kind of situation as Cary Grant whereby he may a lost a bit quite early. In his 50's-60's he may even have dipped below 6ft2.
Strong 6ft2 in his 20's though
Arch Stanton
said on 28/Jun/16
@ Rob, check out 27-28 minutes with Leslie Nielsen
Click Here
, he looks more 187 there to me, but had he lost height by 1956? He was 60 then.
Editor Rob: at 60, it is possible a half inch has been lost.
Arch Stanton
said on 28/Jun/16
@ Rampage, I suggest you watch Forbidden Planet, barely taller than Leslie Nielsen!
Rampage(-_-_-)Clover
said on 14/Mar/16
Could look near 6ft3 at times.
Arch Stanton
said on 10/Mar/16
Spot on now I think, I'm sure Sam agrees. I still think though 6'3.25 might be better for JImmy Stewart as he claimed both 6'3 and 6'3.5.
Arch Stanton
said on 7/Mar/16
Jimmy Stewart had an easy inch on him in The Shopworn Angel. Sending you a link Rob by email.
Editor Rob: yeah he could look nearer 6ft 2 in the clip...
Rampage(-_-_-)Clover
said on 11/Jan/16
A 6ft2+ guy was considered huge by 1930's-40's standards. It was what 6ft4-5 would be today
Arch Stanton
said on 6/Jul/15
I don't think Pidgeon was the sort of guy who'd have said he was 6 ft 4 if he wasn't actually measured near it. I think we can assume he got measured in shoes, possibly earlier in the day and he measured at 6'3.5-75 range and simply rounded up.
Arch Stanton
said on 6/Jul/15
@Sam Check out Dream Wife, I see 4cm on Cary Grant, this does look accurate. but I guess you could argue a tad less than 6'1 for Grant and 6'2.25 is possible. Either way, overall 189cm seems the best fit for him.
Arch Stanton
said on 6/Jul/15
He really looks this bare minimum with Cary Grant in Dream Wife, about 1.5 inches, almost 2 when stood his best.
Shadow2
said on 8/May/15
In the 1945 movie "Weekend at the Waldorf", Pidgeon in one scene is not much taller than Keenan Wynn (5' 10.5" range), and seems about 6' 1", although maybe Wynn wore lifts here. At other times, and in his other movies after age 50, Pidgeon always seemed a flat 6' 2". In a 1949 movie with 6' 6" Alan Napier ("The Blue Danube"?), Pidgeon was 4" shorter than Alan.
Arch Stanton
said on 24/Mar/15
I don't know Sam, in Man Hunt Pidgeon actually looked like he edged out 6'3" George Sanders, but he had footwear advantage I think with boots. There is a scene in which they're face to face and Pidgeon if anything edged him out!
Sam
said on 15/Dec/14
I think the 6'2.25" would fit better...I also think that today about Ben Affleck.
Arch Stanton
said on 14/Dec/14
Oddly Pidgeon could look bigger in some of his later roles though, I remember he played Ziegfeld in Funny Girl with Steisand and he actually looked 6 ft 3 in that film, and that was late 60s. I can certainly believe he was this at some point in the day.
Arch Stanton
said on 14/Dec/14
@Rob/Sam Do you think maybe a 6'2.25" listing might be better? Legit 6'3" Richard Anderson had Pidgeon by almost an inch in Hit the Deck, about 2cm, so if Anderson was 191 I guess 189 is OK. But in comparison Pidgeon really looked barely over the 6'2" flat mark. Sometimes he can look near 6'3" at times by himself though. He was knocking on in the 50s though so in his 20s perhaps 6'2.5 is OK.
[Editor Rob: some guys can shift a fraction or so by 50's, Pidgeon at 2.25 isn't impossible ]
Sam
said on 25/Nov/14
I agree in some films and shots he can look maybe a strong 6'2" but I'm not sure 6'2.5" fits. Rob, could you take a look?
Arch Stanton
said on 21/Nov/14
Rob can you add a photo and squeeze in Dark Command, Madame Curie and That Forsyte Woman?
Arch Stanton
said on 21/Nov/14
Well Sam, given that Rob has guys like Ward Bond and C Aubrey at a flat 6'2" sometimes the 6'2.5 here does look a tad generous I must admit. I think he could look near this a lot of the time though.
Sam
said on 21/Nov/14
Hmm, I can't see Pidgeon over 6'2" flat at times.
w/ 6'3" listed James Stewart:
Click Here
w/ 6'3.75" listed John Wayne:
Click Here
w/ 6'0.5" listed Clark Gable:
Click Here
w/ 6'2" listed Errol Flynn:
Click Here
between Gable & 6'1" listed Van Johnson:
Click Here
Arch Stanton
said on 26/Jul/14
3-3.5 inches on Robert Taylor in Flight Command. Does look right in comparison.
Arch Stanon
said on 22/Feb/14
Rob can you add best remembered for roles in How Green is My Valley, Mrs. Minniver, Forbidden Planet, The Bad and the Beautiful, Voyage to the Bottom of the Sea, The Last Time I Saw Paris and Funny Girl?
Arch Stanon
said on 22/Feb/14
Mmm, he didn't look over 6'2" next to Kirk Douglas in The Bad and the Beautiful. Did DOuglas have on lifts in that film? Pidgeon looked 4 inches taller but didn't look over that.
Arch Stanton
said on 23/Dec/13
It is possible Wayne was wearing lifts and Pidgeon guessed him at 6 ft 6 by his own eyes.
Arch Stanton
said on 23/Dec/13
Muppet? He was a great and well-respected actor Rampage. Just had a strange perception of height. Actually looks near 6'3 in Funny Girl as Ziegfeld.
Rampage(-_-_-)Clover
said on 12/Dec/13
Rob, is this the muppet that said John Wayne was 6ft6?
[Editor Rob: yeah he gave Wayne a couple of inches extra]
Arch Stanton
said on 27/Aug/13
Yeah I guessed Ney was 6'2", Pidgeon edged him out so I'd say you're spot on with 189, they were very close in height. Greer looked quite tall for a woman of that era and she often had big hair which with heels could look 5'8-5'9". But that barefoot scene Pidgeon made her look 5'5" range. Around 5'6" I think is fair, as she made Teresa Wright look 5'2". Really appreciate you taking the effort to add her.
Arch Stanton
said on 26/Aug/13
Nah she had on big heels with big hair. There is a scene in Mrs Miniver where Walter and Greer are barefoot in their bedroom and Pidgeon rests his chin on her head she he has about 9-9.5" inches on her, 167cm is probably a good shout for her, but that makes Teresa Wright 5'2" tops, Greer looks tall in comparison. The barefoot scene has convinced me that Walter was a legit 6'2.5" guy now.
Arch Stanton
said on 26/Aug/13
Greer Garson I see 167cm for her on websites but she doesn't look at all short next to Pidgeon, she's within 4 or 5 inches of his height in heels I think. I'd guess 5 ft 7 for her. Are you familiar with Greer Rob? She's like a cross between Paul Hogan's wife Linda and Susan Sarandon!
[Editor Rob: garson I think is worth adding, 5ft 6 was her billed height back in the day, I think that's fair. She could look tallish for that era I guess...]
Arch Stanton
said on 26/Aug/13
Actually Richard Ney looks very tall next to Teresa Wright, looks nearly a foot taller, and Wright was 5'2.5 most likely. Possible Ney was 6'2" and Pidgeon was 189.
[Editor Rob: I checked and saw ney getting described as 6ft 2 in the 1940's]
Arch Stanton
said on 26/Aug/13
Rob any idea how tall Richard Ney, Greer Garson's 2nd husband was? Because in Mrs Miniver he barely looks shorter than Walter Pidgeon. Greer looks pretty tall in comparison to Pidgeon I haven't looked to see what her height is on here or if you have her yet. But I'm not sure Pidgeon was a legit 189 barefoot.
Arch Stanton
said on 18/Aug/13
Looked tall in How Green was My Valley, I'd have guessed 6'2", not sure on 6'3".
Knowitall
said on 25/Jun/13
I believe Pidgeon was a full six foot three. He towered over just about all his male co-stars including Clark Gable. He was taller than Van Johnson. In Forbidden Planet he was slightly taller than six foot two Leslie Neilson. And by 1956, Pidgeon was age 57.
I saw him back in the 1960s and he still looked quite tall.
Shadow2
said on 18/Nov/10
Mr Pidgeon may have been 6'2.5" in his youth, but by the late 1940's and early 1950's he was 6'1.5". With 6'2" Barry Sullivan he was 0.5" shorter, and with 6'1" Robert Sterling, he was just a fraction taller. Similarly with 6'1" Leslie Nielsen in "Forbidden Planet". The same with 6'1" (not 6'2") Van Johnson in "The Last time I saw Paris". One anomaly though, was in that same movie, with 6'1" Roger Moore, where he seemed at least an inch taller than Moore. Another, was in an early 50's MGM film with Richard Anderson, where Mr Pidgeon is the same height as legit 6'3" Anderson, which was not possible. A touch of the Stewart Granger tall man's "lifts" I think!
Patrick
said on 13/Jul/07
I refer here to the Anonymous saying because I am watching "dark command": they indeed, appear alike, especially when Wayne is caught and invited by Walter BUT, in the very SAME scene, no cut, and JUST after that, the Duke does not look but really IS clearly taller by at least one inch.
That, once more, should lead everybody to think twice before peremptorily claim "this "or "that".
Frankly, even me, convinced that Walter is about 6'3 or so and J.Wayne more than 6'4 when young, (6'4 after 45-50), I was about to change my mind about the Duke. BUT, I know howaturally, by design, tricky mowies are and I waited for "the rest": the same room, the same shoes since the same scene and yet, not the same height at all! I invite anybody to check that out: that happens all the time and here is why I still am so circumspective regarding all that height stuff!
Nothing is more deceptive, I would say illusional hence misleading, than cinema industry!
I repeat: I would have have sworn this time they were the same height and yet, they were not!
Actually, the perfect example for this site!
Mr.Venable
said on 5/Mar/07
I believe 6'2.5 is the safest bet for Walter's height , maybe 6'2.75 . In Madame Curie he was taller than 6'2 C.Aubrey Smith , but not quite a full inch taller I believe . One of a very few co-stars he had who were taller than him I clearly remember it was George Sanders ( in Fritz Lang's ManHunt ) . At least one inch taller . Sanders is here listed at 6'3 but in my opinion was more 6'3.5 / 6'4 . In " Allegheny Uprising " the only scene in which Sanders and Wayne are next to each other shows perfectly that the two were about the same height with the Duke being at max 1 cm taller . If John Wayne was 6'4.5 like he's usually listed then Sanders was 6'4 , saying the Duke was only 6'4 ( but never shorter than that ) we can say also that George Sanders was surely no less than 6'3.5 .
Gonzalo
said on 19/Jan/07
Near 1`90 I think. He looked very tall
Anonymous
said on 15/Jul/06
Pidgeon was in "Dark Command" with John Wayne in 1940. They shared several scenes and were very close to same height.
Frank2
said on 8/Mar/06
Pidgeon was around 6'2" when he was young and dropped down to about 6'1" when he was older. I saw him at MGM in the sixties and he looked a solid 6'1" back then.