Masi Oka's Height
5ft 6 (167.6 cm)
American actor, best known for playing Hiro Nakamura in TV series Heroes and Doctor Max Bergman in Hawaii Five-0. On his resume he listed his height as
"5'7"
.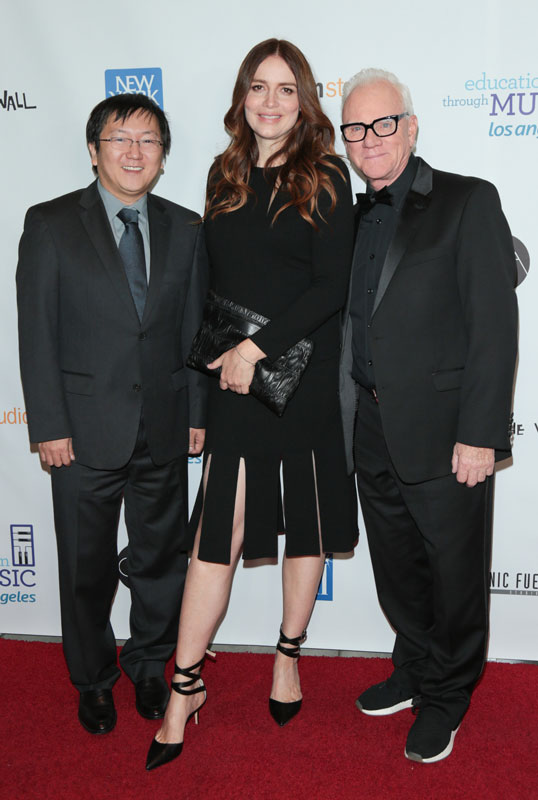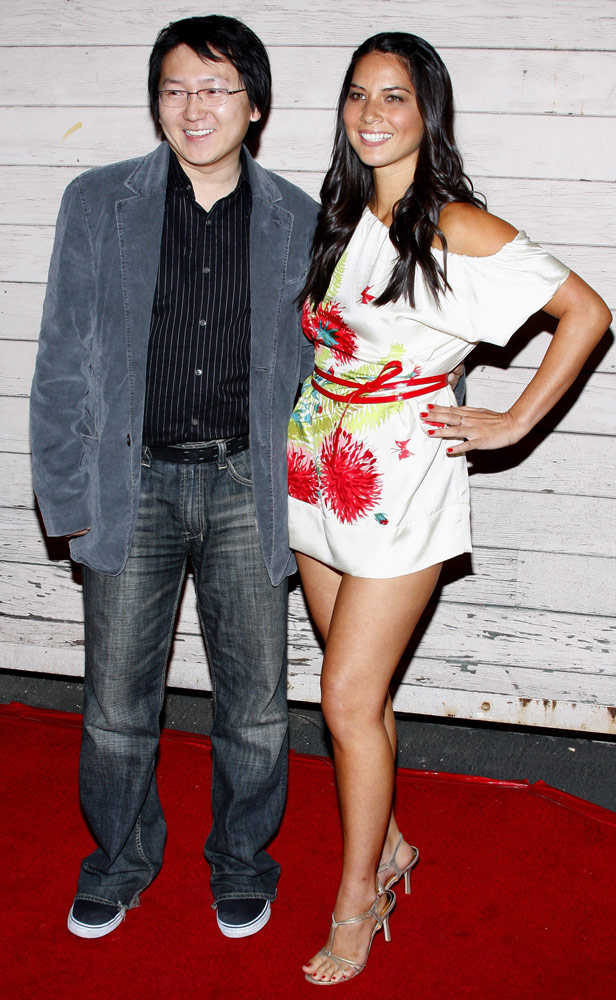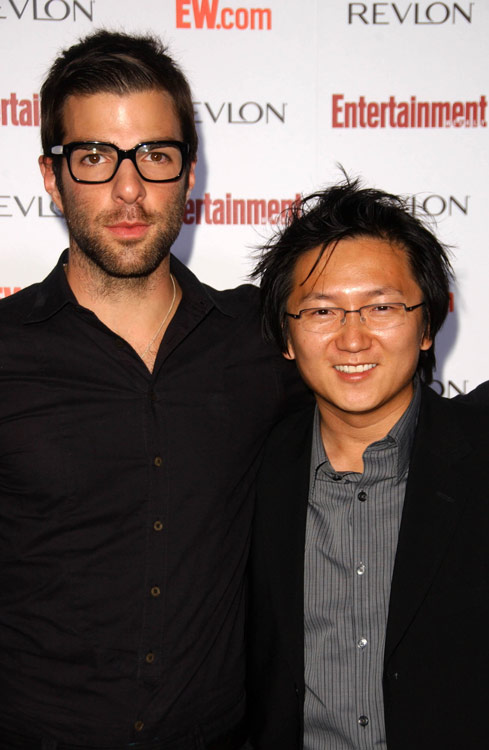 You May Be Interested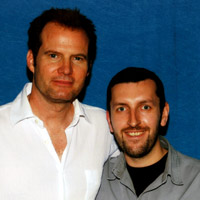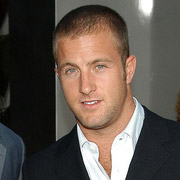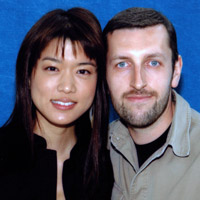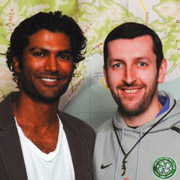 Add a Comment
30 comments
Average Guess (4 Votes)
5ft 5.94in (167.5cm)
Leesheff85
said on 6/Oct/20
Rob would saffron be around 6ft 2 in those heels? I dont see about 8 inches between them

Editor Rob
If 182 range I'd have expected her to be near 188 in them, however she doesn't look it, more a 180 that moment I feel.
Jkiller
said on 21/Mar/20
Right under 5'6, I'd say he's a perfect 5'5 3/4th (167cm).
dmeyer
said on 20/Oct/08
glenn has proved enaugh that he is 5 ft 7.5 to 5 ft8 he is oftenly 5 ft7.75 since he sleeps during the day he looks similar height with de niro and cruis who can look 5 ft9 sometimes
Brad
said on 30/Jul/08
Wish I saw this one. I bet Glenn is true height with him 5' 6.5" after dark
[Editor Rob: it was one of the ones where Masi was closer to the camera, glenn had said he had another shot of him looking easily 5ft 8 with him.]
trueheight
said on 30/Jul/08
kinda proves that glenn was 5'7 at most.
Bruce
said on 7/Jul/08
He looks small in heroes
Anonymous King
said on 5/Apr/08
oka looks 5ft5 in heroes.. looks 5ft7 beside glenn, but glenn seens to look shorter nowadays like 5ft7..
glenn
said on 27/Mar/08
thats your distorted perception dave.plenty of pics where i look 5-9.
Parker
said on 26/Mar/08
looks to have 3 inches to me on MJF in the photo TJ posted. Can't see footwear of course.
Dave
said on 25/Mar/08
In many photos now with people on their estimated height, Glenn only looks 5'7 max and here's another 1, maybe Glenn's shrunk?
[Editor Rob: oka is closer than Glenn in that one, so he's gaining a little extra.]
TJ
said on 10/Feb/08
Looking to have a solid 2 inches on 5'4 (max) Michael J Fox here.
Click Here
5'6 seems very accurate if MJF does hit 5'4.
mofo
said on 4/Feb/08
Agreed austrian I don't like masi either he soooooo anoying height is 5ft5 no more!
Chip there are tons of people who don't like masi on heroes and it not do with his height more over just him probably way he looks or personality I don't know.
Chip
said on 29/Oct/07
Masi Oka rules! Hiro rules! Heroes rules! Austrian, whoever the heck you are, get a grip. I don't know what you've got against Masi, but you need to get it together. I don't see how anyone couldn't like this guy. He also proves that there's nothing wrong with being short.
Anthony
said on 29/Sep/07
Masi rules. He's also about 5'6. I love him on "Heroes".
glenn
said on 28/May/07
exactly sf.photos can be bad.but,sometimes thats all we have.
sf
said on 27/May/07
Yes, people don't think through what they are seeing. Photographs distort so much. I've seen enough of the guy to not give him any more than 5'6"..
glenn
said on 25/May/07
you guys hold to much credence on a photo.i have another with masi and im clearly 2 to 3 inches taller.
Austrian
said on 25/May/07
this guy is strange
i dont know... i know hes all friendly and everything, but i still dislike him for some reason :D
Robert
said on 25/May/07
There is really no significant height difference.
pipoy
said on 22/May/07
glenn, did you shrink?
[Editor Rob: as mentioned by md, who can see such things, glenn is in an unfavourable position, one making him 'shrink'! But 5ft 6 on the nose, maybe that could be more appropriate for hiro.]
glenn
said on 22/May/07
true sf. 5-6 to 5-6.5 to me.
Danius
said on 21/May/07
I love this guy on Heroes, uh he looks around 5'7
MD
said on 21/May/07
Don't forget, Masi is given the advantage of being considerably closer to the camera. If he stepped back into the picture with Glenn, the difference would become much more apparent.
Derek
said on 21/May/07
Masi is a bit closer to the camera and his hair might be giving him a bit of height. 5'6" is the very least I see him at.
sf
said on 21/May/07
I think Rob's got it right, 5'6", or so. More evidence out there than a photo next to Glenn. Sorry, Rob, I know I keep saying this, but a photograph isn't the end-all, be-all. Woody Allen looke the same height next to Glenn, etc., etc. Photographs can distort things, lifts, etc., etc. Glenn - I'm with you - 5'6" or so...
Roma1983
said on 21/May/07
Yes, next to Glenn look a legit 170 cm
Goldenchild
said on 21/May/07
yes hes great!!!.taller than i thought. i was rhinking about 5-6 but i see him next to glenn. so there it is.
OutBenchThis
said on 21/May/07
looks more like 5'7" next to Glenn???
kevin
said on 20/May/07
who is he ? and looked 5'7 1/2 to me
glenn
said on 20/May/07
seemed 5-6 or 5-6.5 actually.i have 2 photos.great guy.