Matt Lucas Height
5ft 5 ½ (166.4 cm)
English actor and comedian known for Little Britain and Doctor Who. On
twitter
he said
"I'm 5 ft 6 and a half so rounding up that's 6 foot"
. In this photo I had near 1 inch
Nikes
, whilst Matt had Vans, which are about 1/3rd of inch less than mine.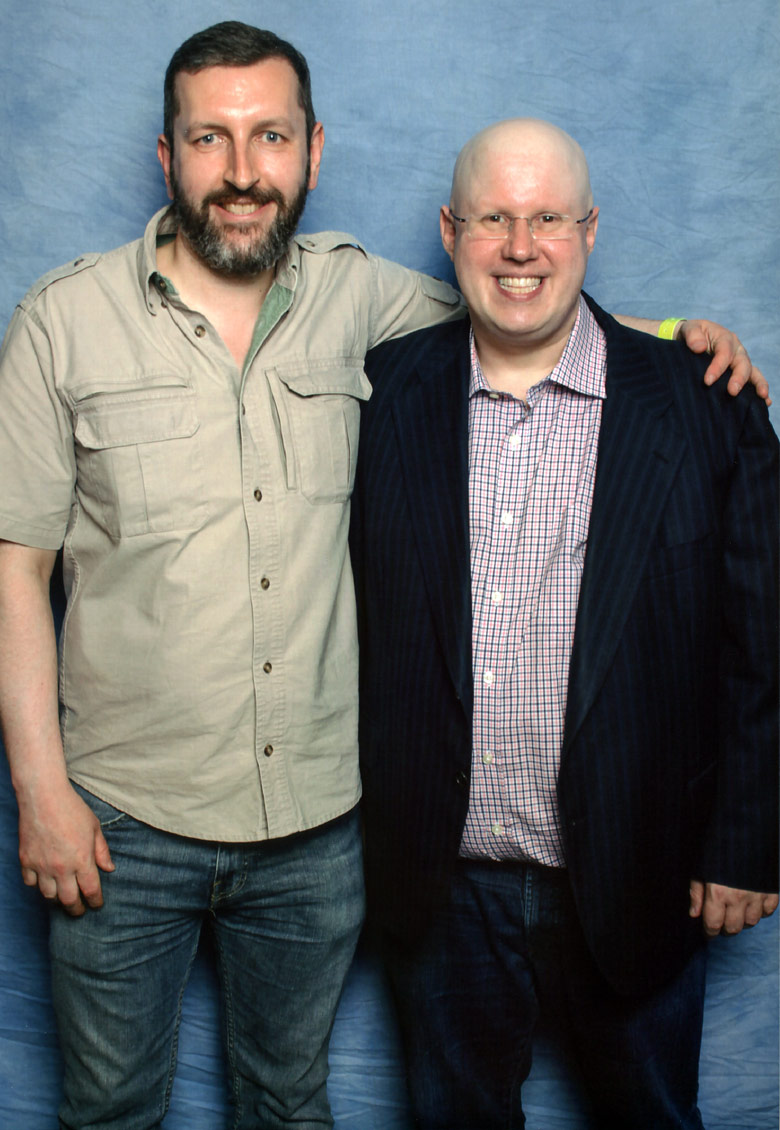 5ft 8 Rob and Matt @ LFCC 2017
You May Be Interested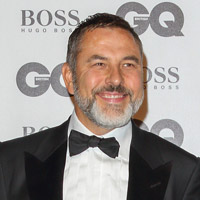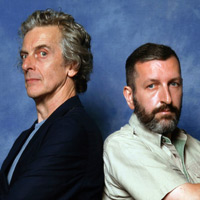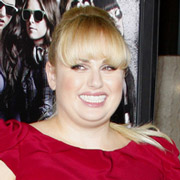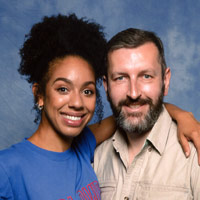 Add a Comment
59 comments
Average Guess (32 Votes)
5ft 5.23in (165.7cm)
Miss Sandy Cowell
said on 28/Mar/20
Remember the scene in 'Little Britain' where he goes into a food shop dressed as an old woman and piddles all over the floor? So funny, and there was masses of it at that!
🙊😂😂😂😷
Matt gets 5ft5.5.
Miss Sandy Cowell
said on 5/Mar/20
🎁🎂🎈😆 Happy Birthday Matt! 😆🎈🎂🎁
Matt Lucas is, like Eva Mendes, 46 years old today. A Very Happy Birthday to the comedian!
5ft5.5. 😂👍
🎁🎂🎈😆🎁🎂🎈😆🎁🎂🎈😆🎁🎂🎈😆
Christian 6'5 3/8"
said on 12/Dec/19
@Rob
He's only 5'6.5" in the morning with shoes.
Chris Junior Hernandez 1990
said on 12/Dec/19
He look 164cm next to Big Rob. 5'4 5/8 max in picture consider 1/3 footwear. Maybe Rob is 5'8 7/8 cheat measurement to be 5'8 1/8 all the time :p

Editor Rob
Up at 6am, getting breakfast from 7.30, out door from hotel at 8, in venue and doing stuff and on feet...believe me, by the time I get most photos I will be closer to 173cm than 174...however Matt's claim of 5ft 6.5 is I think a bit much, I feel he probably got measured 5ft 5.5 or 6.5 in shoes.
Bobby 1.78m
said on 4/Nov/19
The difference seems to be 3.25-3.5 inches.
Nik
said on 16/May/19
@ Rob - Is Matt losing height? Based on the photograph he does look about 5'4.75"!
😂! - Does this face look bothered?

Editor Rob
I'd say we were about same. I'd have said the camera is more likely to have knocked half inch from his height in that photo, than him actually being say 5ft 5 flat.
Taller in person (with less footwear) than a 5ft 4.5 guy like Carl Frampton.

Miss Sandy Cowell
said on 14/May/19
That's the biggest two and a half inches that I've ever seen!
5ft4.75!
Johan 185 cm
said on 13/May/19
5'5"-5'5.25" even with less shoe.
George Kaufman
said on 13/Mar/19
Flat 5'5 is better.
Anonymous921
said on 26/Jan/19
Lol what? He is clearly shorter than 5 ft 5. I give him 164.5 cm.
burnitdownhomies
said on 12/Jan/19
Looks more like 5'4.5/5'4.75 imo.
Nik
said on 1/Jan/19
@ James Keffer - He's smiling though, isn't he? 5'8" (or indeedy 5'8.25"!) ain't small, it's a very ordinary height!"!
😂🔜🗣 "I'm 5'5.5", is this face bothered?"!
Anonynon
said on 30/Dec/18
Good for him, for wearing footgear that makes him appear shorter at an already fragile height.
Although I must say, if you give him 0.4 inches, he just barely clears 5'5". Not sure about 5'5.5", but who cares?
James Keffer
said on 23/Nov/18
@Nik the fact that Rob who's only 5'8 looks enormous compared to Matt
Sandy Cowell
said on 13/Nov/18
@ Rob - Great! Thanks a lot! 😊👍
Sandy Cowell
said on 13/Nov/18
@ Rob - Well you're the one who's met him! Do you think 5ft5 and an eighth is a possibility? Matt might be posing for this picture in a disadvantaged position.
He has a funny little Christmas advert going right now and I'll compare him to the people in it, if I can concentrate long enough without laughing!
'Little Britain' was a truly original comedy series, and I would love to dig some of my DVD's of it out!
📺📣"Computer says No!" 😂🍵😁🍵😆🍵

Editor Rob
5ft 5 would my lowest guess, 5ft 5.5 about my highest...so anywhere amidst that is possible.
Sandy Cowell
said on 12/Nov/18
2 and-a-half inches difference? Matt looks more like half a head, and even if Rob is 5ft8.5 in this picture, that wouldn't mean half a head!
I think it's a possibility that Matt could be under 5ft5, to the tune of half-an-inch. What do you think, Rob? I feel compelled to give him 5ft4.5, but will opt for the slightly higher option of 5ft4.75 - this time!

Editor Rob
I personally wouldn't vote him that low, though I can see how many would guess him as 5ft 5 flat. I mean that would be the absolute lowest I'd go.
Nik
said on 12/Nov/18
@ James Keffer - I don't know what's so funny.
James Keffer
said on 10/Nov/18
I'd put him closer to a flat 5'5. 5'5.5 would be his max, imo but he must be pretty small if he makes Rob look enormous. LMAO.
Christian 6'5 3/8"
said on 7/Nov/18
@viper
No he doesn't. More like 3.5" if you don't account footwear, and 3"-3.25" if you do.
viper
said on 1/Nov/18
He looks 4 inches shorter
Sandy Cowell
said on 1/Oct/18
@ Andrea - If you are at all keen on English humour, it'll be right up your street! He stars with David Walliams, and there are many guest stars.
Andrea
said on 1/Oct/18
Never heard of it, Sandy.
Nik
said on 28/Sep/18
@ Rob - Why does he look 4 inches shorter than you in the photo of you both?

Editor Rob
Camera height could have knocked a fraction from Matt, but I don't think he looked 5ft 4.25-5 range that moment.
Sandy Cowell
said on 27/Sep/18
@ Andrea - Can you get hold of 'Little Britain' in Italy? He's such a gas!
Sakz
said on 26/Sep/18
@Zampo Yeah and the fact that 1/4 inch for example isn't noticeable visually. Even when it gets down to say 1/2 inch, the difference isn't always easy to spot in an image alone.
Finn
said on 26/Sep/18
Whaat.. I expected him to be like 5'6" but looks 4 inches shorter than Rob.
I would put 5'5" (165cm) for Matt.
Zampo
said on 25/Sep/18
@Christian,
Very true, I completely forgot about footwear differences as well. I can't deny that Rob's photos are a excellent starting point when trying to figure ones height.
Sandy Cowell
said on 24/Sep/18
@ Andrea - I find you interesting!
Connor Simpson
said on 24/Sep/18
Actually Rob now that you have added the height chart, he actually looks just 5ft 5 flat with you, maybe consider giving him a slight downgrade?

Editor Rob
I wasn't convinced he looked quite as short in person as he did in a photo.
Christian 6'5 3/8"
said on 24/Sep/18
@Zampo
You make a good point. There are some celebs whose heights look all over the place, depending on pics. But I will say that Rob's pics are very good indicators as to what height celebs are that stand next to him, compared to pics with just celebs, because we know for sure that Rob's 5'8 1/8", and he tells us the notable amount of footwear difference if there was one.
Andrea
said on 22/Sep/18
Danimal, how can he be "under 5'4"", when he comfortably clears that mark (look at the height chart) with 0.4 inches less footwear? I agree that, even considering his footwear disadvantage, he certainly doesn't look over 5'5 here, but he doesn't look much under it either.
Zampo
said on 21/Sep/18
@Christian, this is why I believe Rob's photo's are mostly helpful in narrowing the range that you feel someone may measure within. When it comes to arguing whether someone is 5'6 or 5'7.5, yes it has it's value but once we get within the inch e.g. deciding if someone is a weak or strong six footer, I don't think it helpful making a decision on single snapshot.
In this photo I would give Lucas 5'4.75-5'5 but I've made my assessment beyond the photo as I've seen him with others and doubt he would measure that low.
MJKoP
said on 19/Sep/18
If they ever make a live-action Wallace and Gromit movie... 🤭
Danimal 5'9 3/4
said on 19/Sep/18
5'5.5"??? In what universe Rob? He's not even 5'5" in shoes?? I'm sure he's a nice guy, but he's under 5'4" buddy barefoot and that's even being generous. Corey Feldman looks way taller next to you than he does and what do you have him listed at again?

Editor Rob
I can see why some would think that from seeing the photos, though being a nice guy or not has nothing to do with guessing their height 😺

In person Feldman looked a solid enough 5ft 5 range, he had a fraction more footwear.

Matt in person looked closer to 5ft 5, but with 0.4 inch less footwear. And has no hair, Feldman I would say had at least 2cm of hair at his crown.

Sandy Cowell
said on 19/Sep/18
I must say, that two and a half inches looks incredibly like three - or thereabouts, but it's probably just the picture!
Funnyman Matt can have 5ft5.5.
Christian 6'5 3/8
said on 18/Sep/18
@Rob
It's weird how a lot of celebs whom you meet and take photos with, look shorter than what you list them as. He looks max 5'5".

Editor Rob
Many might look close enough in a photo to what they look in person, but a good proportion will also appear shorter or even taller.

Andrea
said on 18/Sep/18
How tall is that guy? A weak 5'5? I mean, I know he can seem over that range with many celebrities, but I'm sure that many of them don't stand as tall as they can when they take pictures with short(er) people like him, which I guess is the reason why you say that "taking photos at several inches shorter than 5ft 8 might be a trickier task to do".

Editor Rob
Yes he's at least 3 inches shorter in person.
Fabio
said on 18/Sep/18
I give him 5ft 4.75in max. Sometimes I don't understand your listing Rob. In this photo he's clearly a bit over 5ft 4in, considering 0.4in of disadvantage He is still a little under 5ft 5in mark. I could argue 5-5 at most...
Maybe you could explain why He seems at least 0.75in shorter than this listing; posture? impression? problem with picture? only shoes disadvatage doesn't make so big differences...
Tunman
said on 17/Sep/18
Looks more 164 here and 165 when counting shoes disadvantage.But I trust Rob's judgement
Nik
said on 16/Sep/18
He definitely looks 5'4" in the picture with Rob, however in reality he is in the 5'5" - 5'6" range with 5'5.5" - 5'6" not being out of the question!
Andrea
said on 16/Sep/18
To be honest, he doesn't look over 5'4.5 here, so certainly not a thing over 5'5, after taking footwear into account.

Editor Rob
He didn't seem under 5ft 5 that moment.
This other con goer had a photo showing Matt could edge him out
Click Here
. There's a few pages of photo ops and I'd say it is useful looking through his collection to see how taking photos at several inches shorter than 5ft 8 might be a trickier task to do.
184guy2
said on 16/Sep/18
Looks 5'4 and something
World Citizen
said on 16/Sep/18
Looks 5 ft 4 with the footwear disadvantage.
Sarah
said on 15/Sep/18
Looks 167 range. Funny on Little Britain!
Mike5
said on 15/Sep/18
He's deffo about 5'5.5" to 5'6" but why does he look about 5'4" next to Rob
Csimpson6ft
said on 15/Sep/18
@Nik yeah he looks no less than 5ft 5.5 with Rob so this listing is fair! His 5ft 6.5 claim is most likely a height he would probably measure in some thick boots.
Zampo
said on 15/Sep/18
Matt Lucas! Who can forget "Little Britain" some years back. He always came across on the shorter side. Think this is fair listing, 5'5.5 would be nearest fraction he would measure to I feel.
Nik
said on 15/Sep/18
To be truthful he looks way off the 5'6" mark.
Nik
said on 13/Oct/17
I like his sense of humour! I will give him 5'5.5"!
Shredder
said on 5/Aug/17
Rob , do you think he looked a full 5'6? He seems smaller
Editor Rob: nah, he did look nearer 5ft 5 flat than 6, but did have less sneaker so I'd say 5.5 for him, and a claim of 5ft 6.5 in a shoe.
Shredder
said on 2/Aug/17
I'd be shocked if this guy is 5 '6 , he looks short
Sandy Cowell
said on 24/May/17
I don't think I have ever seen an actor take the p💧ss out of himself as much as I am currently witnessing in the film I am watching at the moment! ('Small Apartments') He walks about barely clothed, letting it all hang out, stretch marks included! He is hilarious, and a couple of inches taller than Amanda Plummer, who I believe to be 5ft4!
Matt can have 5ft6 - of big, blubbery babyishness! 👍🚼
Sandy Cowell
said on 7/Feb/17
Lovely funny cherub Matt looks 5ft6 at the most!
Whenever I'm out and taken short, and I have no chance of finding a public convenience in the foreseeable, I think of that 'Little Britain' sketch where he just stoops down (dressed as an old person, probably a woman!) in a corner shop - and goes!
the shredder
said on 23/Jul/14
Rob , I remember you had him on celebWeights as 170 , sorry I think he looks bigger
[Editor Rob: it was probably around the time when he had slimmed a bit, there was an article saying he went from about 14 stone to around 12, but back in his Little Britain TV days, the 190+ range was believable.]
the shredder
said on 21/Jul/14
rob , do you buy his 5'6.5? He looks 5'5 with James Mccavoy
[Editor Rob: maybe it's worth removing the half inch he craves...yeah he can look in 5ft 5-6 range a fair bit]
Jack
said on 18/Feb/11
Saw him he looks 5'6'' max with shoes, so without shoes he is 5'5'' to 5'5.5'' max
Doug
said on 2/Jul/09
Would have guessed 5'6"
reginald humphreys
said on 1/Jul/09
i agree, he is short