Matthew Morrison's Height
5ft 11 (180.3 cm)
American actor and singer, best known for playing Will Schuester on TV series Glee. He also appeared in The Good Wife and Grey's Anatomy.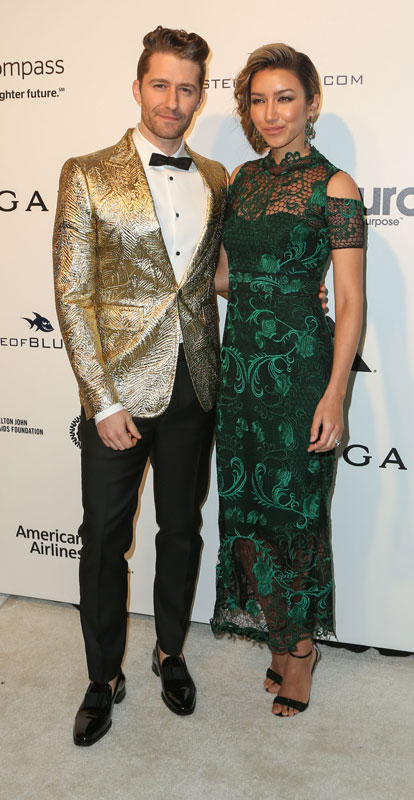 Matthew and Renee Morrison
Photos by PR Photos
You May Be Interested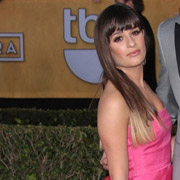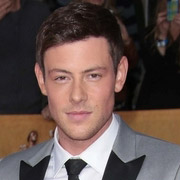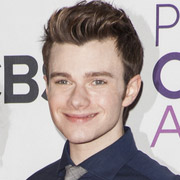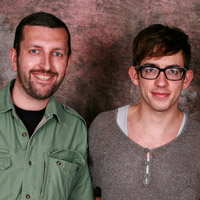 Add a Comment
30 comments
Average Guess (6 Votes)
5ft 10.54in (179.2cm)
michaelkielty28
said on 4/May/20
Smaller the Neil Patrick Harris when he first starred on Glee, I'd guess 5ft 10'' range, give or take half inch?
Jae
said on 23/Mar/20
Hey Rob you need to downgrade to him 5'10". If he was 5'11" he could claim he's 6'1" but he doesn't he says he's 6'0" so downgrade him to 5'10".
Robby Harris
said on 28/Dec/18
5'11.5" listed Justin Timberlake had a good inch on Matthew, so I doubt he's more than 179 cm:
Click Here
Colberto
said on 7/Apr/17
Hey rob what height would you pinpoint him at. On glee he appears 1.25-1.5 inches shorter than Jane Lynch. I think he is around 5'10 1/2-5'10 3/4". Seems like he would rise out of bed at the 5'11 1/2" range so I am voting 5'10 3/4".
Editor Rob: 5ft 10.5-11 range is entirely possible
Redwing
said on 6/Nov/16
Tbh with you rob I watch very little to haha I'm a kid still but I know this actor from some show. Wouldn't think he'd be this tall haha, strange really.
Anonymous_1
said on 10/Aug/16
Why does google still have him as 6' 0"?
Hypado
said on 6/Feb/15
Matthew Morrison's height is 5ft 11in (180 cm)
this
cole
said on 18/Jun/14
He can look shorter than 5'11 guys Matt Bomer and Neil Patrick Harris.
I'd say 5'10.5 or maybe 5'10.25, not sure he'd measure a solid 5'11.
MD
said on 3/Apr/14
Rob,
How tall would Matthew look here with 6'1" Bryan McFadden if both were to straighten their necks?
Click Here
I think Bryan might be losing a bit more height in this shot.
[Editor Rob: I don't think there's more than 2 inches between them]
Sarah
said on 13/Jan/14
Possible 5'10" Rob?
[Editor Rob: 5ft 10.5 is a possibility, but not sure he'd only be 5ft 10 flat]
Jessie
said on 12/Aug/13
I saw him at a concert and he was about 5'10 or 5'11". Skinny and slightly above average.
SAK
said on 23/Jun/13
He was shorter then Tim Lovejoy(180/5f11) on Sunday Brunch Show.
I think he is 178cm/5f10.
stoodnext2
said on 7/Feb/12
I'll buy this for him most of the day, but closer to 5'10.5 at night. BTW Ricky Martin had an easy 2 inches on him during their GLEE Latin Themed episode
bora bora
said on 25/Jan/12
yeah, I think so when you look at the picture of will schuster standing next to sue sylvester in glee
MBH
said on 8/Nov/11
not 5'11 but 5'10.5 (179)
MD
said on 24/Oct/11
Rob,
Can you take a look at this one, again? Here he is with J.C. Chasez, who you have listed at 5'10.5", here:
Click Here
In all honesty, the guy is five ten, but you should at least shave off half-an-inch, right now.
John
said on 23/Oct/11
5'10, no more
stoodnext2
said on 29/Sep/11
Looks EXACTLY the same height as JC Chasez
Click Here
Jane
said on 14/Jul/11
I could believe that he's somewhere between 5'10" and 5'11". He looks shorter than Jane Lynch by more than one inch to me, but I could be wrong.
I'm a 5'9" Midget
said on 10/Jun/11
Everytime on glee during a standoff between him and Jane Lynch, he seriously only looks an inch shorter. She's an easy 6'1" so he has six feet or maybe just a smidgen under.
I'M right
said on 6/May/11
Well, Neil Patrick Harris is 6"1" But, that guy was close.
Edison
said on 16/Apr/11
He was on Ellen in April 2011 and he was just slightly taller than she. Her height is reported to be 5 feet 7 1/2 inches. He is NOT 6 feet tall.
JXH
said on 8/Apr/11
No way him and Lynch are the same. They're very close, but I'd say he's a solid inch shorter than Lynch, and it's always pretty consistent. Weak 5'11, 5'10.75 at night.
Kili
said on 8/Feb/11
Guys take into consideration he always wears some big shoes and Jane Lynch doesnt. Plus he always looks just a little smaller.
5'10.5" is my bet
[Editor Rob: I think Lynch sometimes wore nike shox on that show]
Adam
said on 17/Jan/11
Looked taller than John Stamos on Glee, guy needs a upgrade I reckon.
MD
said on 2/Dec/10
They do look pretty much exactly the same height, but he's also clearly shorter than 6'0" Neil Patrick Harris:
Click Here
So what that must mean is that Jane Lynch isn't exactly a full six feet.
Jon 183cm
said on 30/Nov/10
i swear by gods green earth, him and jane lynch are about the same :/....they always look the same on glee.
santa
said on 26/Nov/10
dont know why but he gives the impression of being taller than this, initially thought he was over 6foot but he is definately a taouch smaller than the woman that plays sue.
Mr. R
said on 23/Nov/10
At best, Matt is 5-10. He is also about two inches shorter than his show nemesis, Sue Sylvester!
MD
said on 23/Nov/10
Crazy. I was JUSt going to ask to have him added because he's always been listed at 6'0", but it's pretty clear that he's shorter than 6'0" Neil Patrick Harris. I was unsure, because he looks taller at times, particularly at red carpets and such, and it makes me wonder if he wears lifts.