Cory Monteith's Height
6ft 3 ½ (191.8 cm)
Canadian actor, best remembered for playing Finn Hudson on tv series Glee. A nationalpost article described him
"At 6-foot-3, Cory is on the lankier side of the dwarf-town that is Hollywood"
. On the ELlen show he said his height was
"Six Three and a half"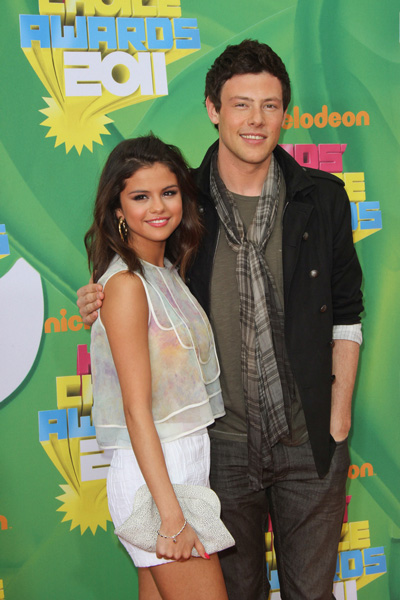 Selena Gomez
and Cory
Photo by PR Photos
You May Be Interested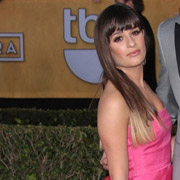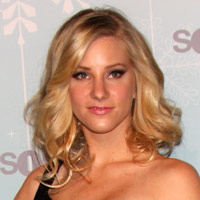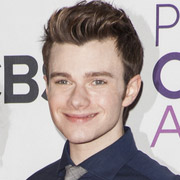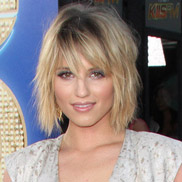 Add a Comment
46 comments
Average Guess (8 Votes)
6ft 3.72in (192.3cm)
Leif Elliott
said on 22/May/20
@Emma How tall are most men in Sweden if I may ask? And what's the tallest they get? Thanks
Mimi
said on 3/Jul/17
Too sad he's now gone. Easily one of the most good looking guys in Hollywood
Wendy
said on 7/Jun/17
I always got goosebumps when I saw Cory with Lea,he was so much taller then her!
Jay
said on 21/Jan/17
Does 6'3 really just tower over anyone? There were a lot of 6'1-6'2 guys on Glee yet Cory still managed to dwarf them.
Thought he was 6'4" because of such.
Sully
said on 16/Dec/16
RIP Cory Monteith . What a truly awesome guy , miss him so much , it made my week ,every week watching him on Glee as Finn Hudson .God bless you Cory .We have truly lost a great man.Rest In Peace brother .
S.J.H
said on 28/Oct/16
6'3.5 and r.i.p for one of the best canadian actor in hollywood
Kelly
said on 7/Aug/16
He stood 6' 3" but was 100 ft tall in my eyes. He was so like able and personable. Humble and kind. Always willing to go the extra mile for some one even if he didn't know them. He highlighted so many worthy, special and needed causes. He loved with his whole heart. I will never forget this wonderful man
Rampage(-_-_-)Clover
said on 14/Aug/15
Didn't realize he was this tall...
blue
said on 9/Dec/14
he was a super man.
R.I.P
chris1337
said on 22/Oct/13
Rob, do you know any research about height and suicide rates? Do short, average or tall persons commit more suicide? Lately I have read many cases of people over 5'11" commiting suicide.
[Editor Rob: never looked into the subject. Height may play some part in a few cases, but you would think it would be a lack of height that would be the likeliest reason for height to play a role.]
Marianna
said on 17/Oct/13
He said he was 6'4 or close to that...he joked he was 6'10 with his hair and boots...I am still grieving his loss...fell in love with him the first time I saw him on Glee, and after watching him on numerous interviews I realized that his tv character wasn't like the real Cory at all...he was very bright, well spoken, articulate, sweet, funny and also had a polished, cultured (yes), sophisticated and had the heart and and had the heart and soul of a true artist...like many artists of our day, he was able to express himself through his short but touching career...he was also beautiful, complex and troubled...he will never be forgotten...for me Cory Monteith was a commoner who looked like a prince...rest in peace...
nikkiglee
said on 6/Aug/13
cory was and always will be my role model! he inspired me to sing, act, and be myself! I loved him and will always love him so much, and I will never forget him! Whenever I would watch glee, he would always be my favorite part of the show :) cory monteith touched my life because he inspired me to be me, and always made me laugh whenever I would watch glee or videos on youtube :D I am still very heartbroken, and a part of me will forever be missing, but I know he is always Inside my heart. to all of you gleeks and friends of cory's, just look up at the sky and he will be with you. I love you so much Cory! Rest in Paradise! I'll never forget you, you tall, awkward, Canadian, actor, drummer person! :D -Nicole
Kiwi802
said on 27/Jul/13
Rest In Peace Cory...we love you!
Merr
said on 26/Jul/13
Would have guessed him at 6'4".. And he said he was 6'3 1/2" on the ellen show.
Rey
said on 18/Jul/13
Some strong similarities to Christopher Reeve's son Will Reeve , at least 6'3" today, with some facial features like Cory.
RIP Cory,--never to be forgotten.
Arch Stanton
said on 18/Jul/13
I suppose we all have an image in our heads of what a heroin addict is supposed to look like and this guy really couldn't have looked the least likely sort of looking guy you'd expect to be one. I always thought how clean cut and quiet he looked!
Arch Stanton
said on 15/Jul/13
RIP. Looked similar to Ben Affleck in terms of height and looks.
Mr. R
said on 15/Jul/13
So sad to lose another young actor.
Aichex
said on 14/Jul/13
R.I.P Cory Monteith
Xina
said on 1/Feb/13
How tall is Mark Salling? I don't see his name on your list. 6ft?
Silent d
said on 6/Feb/12
Jane lynch is 6 foot and cory was always taller than her. Unless you were talking about beast. I heard she was 6 foot 4 on et. Rachel is below his shoulders and quinn is a little above his shoulders. Did you see cory next to matthew morrison who is 180cm. 6 foot 3 easy.
[Editor Rob: cory looks taller than beast on the show. Beast is taller than Jane Lynch.

I know Beast claimed to be 6ft 4 and due to surgeries on her knees etc lost height. I would think maybe that actress was 6ft 3 and now maybe 6ft 2.]
G
said on 25/Oct/11
I agree with mnm, I'm 4'10", and I definitely don't consider myself average! lol. The average height in the U.S. is about 5'3"-5'4"for females. And I agree that 6'3" is spot on... Cory always seems to tower over his costars.
mnm
said on 18/Oct/11
Jane, hunny, im sorry but 4'11" is not average height.. but petite girls are always cute, embrace it!
Emma
said on 22/Jul/11
He's definitely taller than Jane Lynch, so I guess he's a 6'3 like people say. He's really tall I think. And I'm from Holland where everybody is taller than me. I'm a 5'6.5...
Dena
said on 19/Jul/11
My best friend is 6'3" and I'm 5'0" but Cory always looks way taller, I think that's because my best friend is a bit thinner than him.
Jane
said on 14/Jul/11
I can believe that he's 6'3". Chris Colfer and Darren Criss always look so tiny next to him!
I'm a 4'11" girl and I like to think that I'm average height, but then they call Lea Michele petite all the time... xD
anon1234567
said on 13/Jul/11
Only? he looks like hes at least 6'5 considering how tall he looks next to everyone else. Damn Im still 14 and 6'0. I better be as tall when im his age lol.
AK
said on 11/Jul/11
just started watching glee gotta say at first I thought he was 5'11 or 6'0 then after a started watching closer with most I stated noticing he looked tall next to girls and most boys then i said to myself damn he can actually be tall lol my guess he's 1.89 I'm 1.87 and usually get the oh you gotta be 1.90 in shoes so yeah
rome
said on 11/Jun/11
I reckon that Corey looks 6"3, but that's just me.I'm 188 -190 cm, but a definite 193cm with shoes..I think I'm around around 6"2? Would that be considered tall?
Shortie101
said on 4/Jun/11
Ok first off he is not 6'3,I am convinced he is at the most 6'2 but 6'3 is a stretch genrously I would say he is 6'1.5 because he has a larger frame and slightlyu oveweight. I think Rob should put Chord Overstreet's height up who is only 5'9.5-5'10.5. Cory is the same height literally as Jane Lynch. So final verdict 6'1.5.
[Editor Rob: he's taller than the coach lady, who herself claims to be 6ft 3, although I think she said something about having lost an inch because of bad knees.]
Jay
said on 2/Jun/11
Cranberries, Joel is in the air by 2 inches. They are both around the same height.
Lise
said on 29/May/11
@Isabelle, I don't know where you come from, but here in Holland, which they call ''the land of the giants'', 6ft3 is pretty normal. We even think that guys below 5'10 are tiny.
Cranberries
said on 28/May/11
Doesn't look quite 6'3" with 6'3"-6'4" Joel McHale (from Community).
Click Here
Nicole
said on 14/May/11
Thats a good height, im tall so i need a guy that'll be that tall, lol.
s
said on 14/May/11
I think Cory Monteith is about 6'0.5-6'2 maximum.
Johntk
said on 8/May/11
can i ask my height is 5'10" my friend is tall i was barely reach his nose. how tall he is? could being more 6'3++
Cranberries
said on 6/May/11
Depends on who you're standing around, Rich. If you're standing next to the high school basketball team, you're average (unless you live in the Northwest or Canada, home of the world's smallest white people). When I've visited community college, at 191cm I felt ENORMOUS, but when I'm at UCLA I don't really feel big at all. I'm 6'4.5" in sneakers too.
Rich
said on 29/Apr/11
6'3" is HUGE by any country's standards. To claim that it's not much is just plain haughty. Or maybe I'm just an envious Asian male (5'10")...
Isabella
said on 23/Apr/11
@Emma Uh, 6'3" is VERY tall, even if you're a tall girl. It's still tall. Anything above 6 feet is tall for any gender. You're just tall, however so is Cory.
Jordanne
said on 23/Apr/11
@EVE lea michelle is 5'2 here is a link show her next to him
Click Here
Observant
said on 25/Mar/11
@Emma: yea right, the average is 5'11 in Sweden for men.
Pete
said on 11/Mar/11
Cool comment, Mike. If we are going to be talking about ideal looks, well...
MsKitty
said on 7/Mar/11
6'3 is tall, even if you are 6' and a girl...6'3 is still a tall guy...and ladies, you should all try to enjoy men of all sizes! Who knows what you're missing! :D
Emma
said on 12/Feb/11
6ft 3in isn´t that tall... most guys in swden are.... I´m 6ft and I´m a girl....
Mike
said on 30/Nov/10
Caroline: And a woman should not be ugly OR average-looking. She should be drop-dead gorgeous ;-)
lady gaga
said on 29/Oct/10
mashalla he's so tall