Maureen Lipman's Height
5ft 6 ¾ (169.5 cm)
English Actress known for roles in films such as Educating Rita and The Pianist. She used to list her height at a very specific
5 feet 6¾ inches
.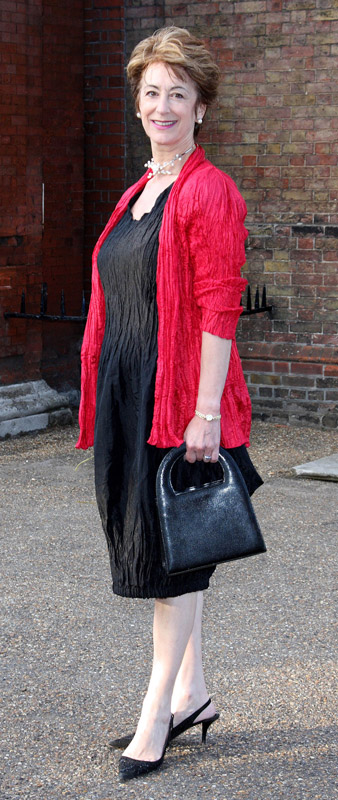 Photos by PR Photos
You May Be Interested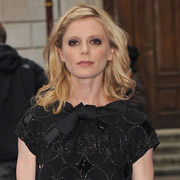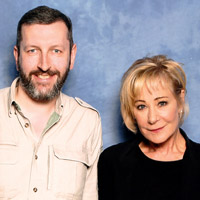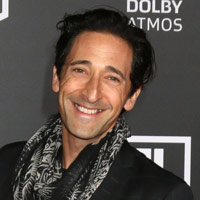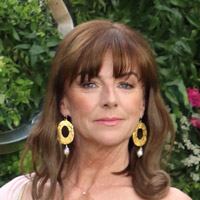 Add a Comment
20 comments
Average Guess (10 Votes)
5ft 6.72in (169.5cm)
Miss Sandy Cowell
said on 2/Feb/21
Last night I watched an old 70s Brian Clemens Thriller, and Maureen received top billing. Also starring in this was John Le Mesurier and James Grout, famous for playing Inspector Morse's boss, who never appreciated him. 👅
Maureen played a 29-year-old librarian, and took it upon herself to involve herself in the local killings of young girls, calling the Police. The killer was actually John Le Mesurier, who worked in the library with Maureen, whose character's name was Elizabeth Morris.
She was, and still is, a beautiful woman, with thick, wavy, dark brunette hair and she certainly looked tall. I think she's maintained her height very well indeed.
5ft6.75. 👩🌹👌
Miss Sandy Cowell
said on 30/Jan/21
So sorry and saddened to hear that Maureen lost her partner of 13 years, Guido Castro, on Thursday, 28th January.
Much sympathy to Dame Maureen and all who are friends with the couple. 💐
RIP Guido XXX 🕯️
Miss Sandy Cowell
said on 24/Jan/21
Maureen has starred with the cream of Hollywood and now we have the privilege of watching her in 'Coronation Street'.
I did enjoy being privy to her conversation with Paula Wilcox about rescue dogs. Maureen's Evelyn told Paula's character that her dog, Cerberus, used to be a racing dog, and they so overdid his racing that he still suffers from arthritis in his back legs. "But we do alright, don't we Cerberus?" Evelyn concluded; "A couple of old crocs together!"
How I love that expression! 😂😂😂
5ft6.75.
😄🐶😀🐕...📺🐊🐊❤️🏘️
Miss Sandy Cowell
said on 29/Oct/20
Coronation Street's Evelyn is considerably taller than her man friend. Even taking into account that she might be wearing some kind of heel, I can't see more than 5ft4.25 for him.
Maureen continues her role as Evelyn with a great deal of humour and her antics, and the way she words her goings-on, are highly entertaining. No wonder my Mum liked her so much!
Her posture is good and she still looks above average. She's getting 5ft6.75, though was probably around 5ft7.5 in her youth.
😁💐
Paul Wood
said on 3/Aug/20
A bit shorter now I'd say. She's over 70 so maybe just over 5ft 6in rather than nearly 5ft 7in.
Miss Sandy Cowell
said on 24/May/20
Maureen's Evelyn is being taken out by her new man friend. "Will they be serving food there?" she enquires with bated breath.
On hearing that, yes, they will be, she grabs an empty lunchbox in order to pinch as large a sample as the box will accommodate! 😃😂🤣
I've known women like that! 😉👍
5ft6.75 for this hilarious lady, who my Mum adored. I can understand why now!
😁💐
Miss Sandy Cowell
said on 5/May/20
I never took note of Maureen appearing in The Pianist.... until now!
I'll look out for her next time I see this extremely moving, award-winning film. Maureen will be just over 5" shorter than Adrien Brody, who's bang on 6ft, but I did think he was a touch taller.
Miss Sandy Cowell
said on 30/Apr/20
"You're like a walking 'Carry On' film, aren't you? Always bored the liver out of me!"
So said Maureen's character, Evelyn, to the bullying Geoff when he was attempting to be witty. Well said, Evelyn! You haven't been broken down mentally by this yucksome creature, so you can still go ahead and say what we're all thinking. Excellent Evelyn, excellent!
Now Maureen really is a good laugh, whether it's in or out of the Street!
5ft6.75. 😆👍💐
Nik Ashton
said on 3/Dec/19
She looks a tad taller than Alan Halsall!
Miss Sandy Cowell
said on 3/Dec/19
⭐ Make that 10 years apart! Peter Gunn's character Brian and Tristan Gemmill's Robert are 10 years apart age-wise and not 8, as I put a couple of days back.
They are also of EQUAL height.
Miss Sandy Cowell
said on 1/Dec/19
While manning Dev's grocery store, Maureen's Coronation Street character, Evelyn, couldn't help herself butting in on hearing that Peter Gunn's character, Brian Packham, thought he had a great deal in common with the handsome Robert! (Tristan Gemmill)
Evelyn blurted out that he looks as much like Robert as she looks like Dev Alahan! Brian said that he and Robert are of similar age (Huh! 8 years apart!) and have the same muscular frame. I thought the days were over that plumpness was waived off for muscle, but clearly not!
The only thing the two men DO have in common is that they are of similar height. Peter is 5ft11 and Tristan is 5ft11.5. Maureen, with her 5ft6.75, is equivalent to a man of 5ft11.75, so she's taller than the both of them! 😝
Miss Sandy Cowell
said on 30/Oct/19
Critisizing Fiz's cooking in tonight's 'Coronation Street' episode, Maureen's character Evelyn Plummer said of her toad in the hole, "The only good thing about it is the hole!" 😂😂😂
Well, at least no one will be gaining weight on a diet like THAT!
5ft6.75. 😋🍽️😝
Nik
said on 21/Oct/19
I don't think that she has lost much height!
Miss Sandy Cowell
said on 15/Jul/19
Maureen's character talking to Roy Cropper in 'Coronation Street' just now:
Her dog, Cerberus, nicked a sausage from Roy's Restaurant, and consequently, the dog, and Maureen, were banned!
Maureen retorted, "My dog is better behaved and cleaner than most of the people who come in here!" 😂😂😂
Nice one Maureen! I know many an example myself!
5ft6.75 for this hilarious lady.
Sandy Cowell
said on 30/Jan/19
I look forward to every performance that Maureen has to offer in 'Coronation Street'! I can't see her being written out anytime soon - I just can't!
5ft6.75.
Sandy Cowell
said on 18/Jan/19
@ Rob - Well, good for her if that's the case!
Earlier today, I went upstairs to see the cats who sleep there, and I came across my copy of 'Grumpy Old Women'! I'd put it to one side a couple of days ago, but ended up finding others that I was on the look-out for, including 'Jamaica Inn' and my two copies of 'The Sentinel', which my DVD player always rejected. They cost a freakin' fortune; it has SO many great names in it and it WORKED on my new TV, which has a DVD player incorporated.
So apart from having the luxury of being able to pause 'The Sentinel' to take in the stars heights, I also have some 'Grumpy Old Women' to have a laugh with. I wanted to see it for Jenny Éclair, but now I know that Maureen is among the other women having a good old fashioned rant! Rant away ladies! Rant away to your hearts' content!
😠✌️😤👆😡🖕
Sandy Cowell
said on 17/Jan/19
Nice picture Rob! It's more suitable than when she dressed older and did those telephone ads! 😁👌
I was really quite surprised when it hit home that Maureen was an attractive woman who dressed like a complaining battleaxe! Apart from seeing visual evidence, my Mum told me! She rated Maureen as an actress and comedienne, and now this amazing woman has added humour and even a touch of mystery by taking on a role in 'Coronation Street'. It's a shame my Mum's no longer with us. She'd have been glued to her TV set!
She can look Audrey (Sue Nicholls) straight in the face, but is definitely not quite as tall. I feel her listing is spot-on.

Editor Rob
I think Maureen's the type of women who got measured 5ft 6.75 and claimed it, rather than rounding up.
Sandy Cowell
said on 10/Jan/19
Yesterday in 'Coronation Street', Maureen's character popped along to Lewis's funeral to gloat! When Sue Nicholls's Audrey steamed into Claudia, played by Rula Lenska, over her missing money, Maureen came out with, "I think I'm going to warm to this woman!" 😂😂😂
5ft6.75
Nik
said on 15/Sep/18
Maureen does come across as being shorter than this these days, she is certainly above average though!
Sandy Cowell
said on 13/Sep/18
It's great to see Maureen starring in 'Coronation Street'. As soon as I saw her yesterday, I just knew she'd become a permanent fixture; famous names like that have a habit of doing so!
I've always been of the opinion that Maureen is fairly tall, for her generation especially. She can have 5ft6.75.