Maximus Evans Height
6ft 1 (185.4 cm)
English actor, best known for playing Corey Brent in Coronation Street. He said in the Metro "I auditioned for Corey two years ago – it was hard to approach as he was younger and I'm six foot one so I thought I'd look silly in a school uniform."
You May Be Interested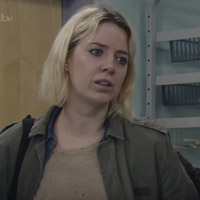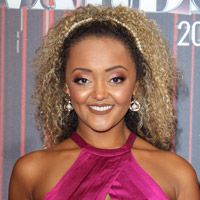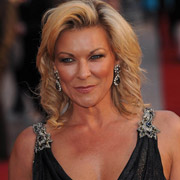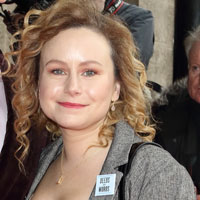 Add a Comment
17 comments
Average Guess (3 Votes)
6ft 1in (185.4cm)
Miss Sandy Cowell
said on 29/Jun/21
Ha ha ha! There was no sign of a lazy posture when Nina started telling the football association about his violent history.
For the first time, I could see him at his elongated, angriest tallest and Max did look 6ft1 or thereabouts.
Miss Sandy Cowell
said on 16/Jun/21
@ Nik - I couldn't agree more, especially when someone has a lazy, slouching posture. Somehow, I feel that Max's 'Coronation Street' character calls for him to stand like that. Oftentimes enough, I feel that Jimmi Harkishin looks taller than Maximus, despite his age.
Nik Ashton
said on 14/Jun/21
@. Sandy Cowell - That's very true, height is a difficult thing to gage!
Miss Sandy Cowell
said on 7/Jun/21
I really don't think Maximus has the best posture for someone of just 19 years of age. Charlie de Melo always, always looks taller than Max to me.
Miss Sandy Cowell
said on 7/Jun/21
His father makes me so angry! Sitting next to his son in a hospital bed, he's feigning to the Police that his Corey is an innocent little schoolboy and is underage, but no, he's as guilty as hell of murder.
How can he have the audacity to play the victim? Huh! 😣😝
Miss Sandy Cowell
said on 4/Jun/21
I've looked plenty of times at Maximus and at Charlie and I would say Charlie is taller. Perhaps Max was measured in the morning. It's the time I used to measure myself because I thought that I'd otherwise be cheating - honest!
Well, you live and learn and I was going by hospital rules. 🚑😉
Cheers Sakz and here's wishing you a great weekend! 👌
Miss Sandy Cowell
said on 4/Jun/21
@ Lee - Lucas looks a tad baby-faced in Rob's chosen picture, which is a far cry from how he looked on yesterday's episode. Talk about menacing! How can he indulge, albeit inadvertantly, in a whole bag of whatever it was, mixed with beer and wake up so shortly afterwards? He wasn't even slurring his words, so maybe his character has a tolerance. Although this is only a fictitious storyline, they really should brush up on their facts.
I bought a 'Nems' book back in 1990 so that I could spot signs of dabblers and help them when necessary. Where I lived for over 5 years (Bromley Common), it was rife with illegal substances, so it was virtually essential to know something about it. I'd never move back there because it's not exactly conducive to a relaxing lifestyle, and you have to keep your money with you at all times due to the thieving that these dangerous habits encourage and it isn't always plain to see who does what. It's a mug's game, as is boozing and smoking too much, but that brings in revenue. 👅 I wouldn't have been able to hold a job down if I hadn't slept round my Mum's because of the unpredictable rowdiness. $od that ever again!
Cheers Lee! 😉👌
Sakz
said on 4/Jun/21
@Sandy I was thinking the same thing. Charlie looks a strong 6'1 whereas Maximus looks more a weak 6'1. It could be posture related too but one definitely looks taller than the other.
Miss Sandy Cowell
said on 3/Jun/21
@ Nik - I somehow think that Charlie de Melo looks taller than Maximus. Maybe it's a posture thing....
Nik Ashton
said on 30/May/21
@ Sandy Cowell - I reckon he is currently the joint tallest actor on Corrie though, at 6'1" that shouldn't be surprising! Gary Windass is only as tall as me and he gets the girls and he is self assured too! Tyrone is only 5'6" and he is most definitely not the shortest actor on "The cobbles", Corrie is diverse in every way and this is so cool!
Nik Ashton
said on 27/May/21
@ Rob - Is he the joint tallest star in Coronation Street?

Editor Rob
of more current he's one of the taller, there's been taller guys of course, some maybe with less episodes who didn't get added to the corrie category.
Miss Sandy Cowell
said on 27/May/21
Imagine the unfortunate remarks if someone called MAXImus never grew taller than around 5ft3/5? He'd have to be a walking encyclopedia of quick quips!
😜🤪
Leesheff85
said on 26/May/21
He is one of the tallest cast members yes but looks way older than his 19 years. Looks late twenties to me even though he's playing a 16 year old. He does look pretty tall so 6ft 1 looks right
Miss Sandy Cowell
said on 26/May/21
@ Nik - There are now TEN blokes listed on the 'Coronation Street' page of six foot and over, whereas when we first came here in the Autumn of 2016, there was only one, so the guys in this Soap are most definitely getting taller.
6ft1. 📏
Nik Ashton
said on 25/May/21
Corey is rather tall for Corrie!
Miss Sandy Cowell
said on 23/May/21
Ooh! So he really IS 6ft1! I'd had my doubts but then when I found out his Street girlfriend, Asha, is 5ft4, it became easier to swallow. I suppose I still think of Asha, played by Tanisha Gorey, as a little girl because I've watched her (character) grow up and at 16, she plays younger than her actual age which I believe to be 18.
I've been disgusted by Maximus's Corey, but when I read that doing the kicking scenes really disturbed him, I saw he had a good side after all!
6ft1. 😁
Sakz
said on 23/May/21
Taller than I thought. Would have guessed him in the 5'11 range without comparing him to others, though his slim build helps to give a taller impression.