Meghan Markle's Height
5ft 5 (165.1 cm)
American former actress known for TV show Suits, now a member of the British Royal Family (Duchess of Sussex). On her acting resume she used to list herself as
"Height: 5'6"
and
"Weight: 113 lbs"
.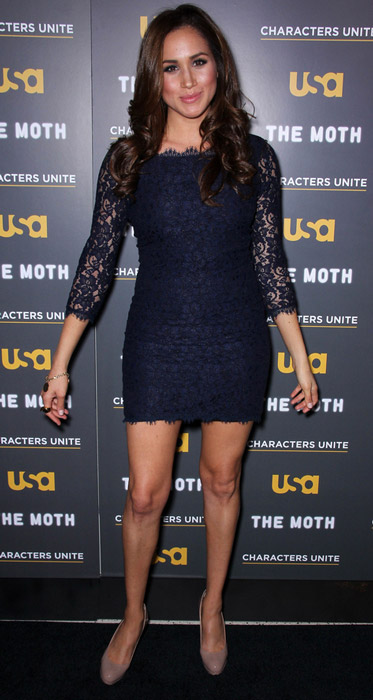 Photos by PR Photos
You May Be Interested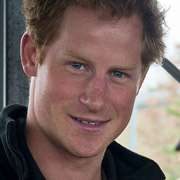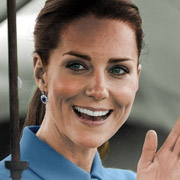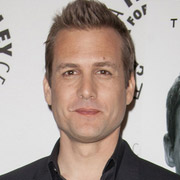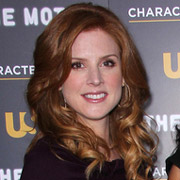 Add a Comment
103 comments
Average Guess (106 Votes)
5ft 4.24in (163.2cm)
Nik Ashton
said on 3/Apr/21
@ Sunflower - I-N-T-E-R-E-S-T-I-N-G!
Some people out there think she is 5'1" and others think she is 5'7"!
Leesheff85
said on 28/Mar/21
I'm not a fan of Meghan's myself but commenting on her looks is disgusting rpl and take a good hard look in the mirror before you judge others
Jay
said on 15/Mar/21
@RLP who said she's perfect? No need to bring her down on a height site.
RLP
said on 26/Jan/21
Meghan is so far from perfect it's laughable. She has insect legs that stick out from a square body.
Arch Stanton
said on 16/Nov/20
5'5 ish seems about right. I never thought of her as an African American actress. Might be her hair, but to me she looks a brunette and more white than black. I think she's wrong that the reason why a lot of people didn't like her is because she's black. I don't know what happened, I remember watching her wedding and seeing interviews with her at the time and she seemed nice and she was treated fine initially. It seemed to become apparent she was a bit of diva, but the way the media treat her is disgusting, those glossy magazines in particular are very childish in their comparison of her with "perfect" Kate. I wouldn't want to live in the UK if I had to put up with what she had to either!
recapa
said on 24/Oct/20
163cm for meghan i feel
Aly
said on 23/Oct/20
In flats standing next to Harry she comes in just barely above his shoulders, if that.
If He's 6'1", that would make her 5'4 at best 5'5
She looks pretty short.
MissLara
said on 16/Aug/20
I'm 5'4 1/2 and when I stand next to my 6'3 boyfriend,I look the same height as she standing in flats next to her husband.
She needs at least a 2' downgrade.
Click Here
ana
said on 12/Aug/20
Does look 163 to me.
Looks definitely shorter than me I am 5.4' and with similar clothes I look taller, but her arms are longer.
Miss Sandy Cowell
said on 4/Aug/20
🍀🎂💝👨‍👩‍👧 Happy Birthday Meghan 👨‍👩‍👧💝🎂🍀
Wishing the outstandingly beautiful Royal brunette, Meghan, the Duchess of Sussex, a perfect 39th Birthday today with Prince Harry, Duke of Sussex, beloved son, Archie.... and their faithful black Labrador, Pula! XXXX
5ft5 👩💐🎈🥀
💐🍀🎂💝💐🍀🎂💝💐🍀🎂💝💐🍀🎂💝
NinEl
said on 13/Jul/20
She is no more than 1.61 cm. Harry is 1.86 and he towers over her. Kate too. Current listed height 1.68 is a lie. Look at recent photos with Harry in US where she wears flat and walks in front of him. She does not have the figure of a woman of a true 1.65 cm.
Spencer
said on 27/Jun/20
Looks 5'5" or just under
JakestJake
said on 18/Jun/20
Yeah, 5'5" does seem right for her.
Frana
said on 13/May/20
Saw her in Austin for about an hour. 5'4"or so. Very attractive in person; she stood out from the crowd (the cast of Suits).
Nik
said on 20/Feb/20
@ Littlelee5ft6 - Meghan may well be under 5'5" in her bare feet but even if she is 5'5" in her bare feet she wouldn't be 5'9" in kitten heels! Also I didn't make it clear in my comment on the 16/Jan/20 that I would have had to have been wearing my shoes!
Littlelee5ft6
said on 18/Feb/20
She would be tall in heels nik 5ft 9ish
Nik
said on 7/Feb/20
I'm sure I have read claims that she is tall!
Andy Lerman
said on 5/Feb/20
It's funny how people debate about this just because it's Meghan.I don't think she is petite she is high average.
AnaB
said on 27/Jan/20
This thread is hilarious!!! Long legs can easily fool the eye in pics. I'm only 5'4" and, being leggy and slim, I can easily look 4 inches taller in pics. Meghan's figure is quite unfortunate, even having long legs while Catherine has short legs. The comparison, however, can't lie as in individual pictures: if she's 5'6", then Catherine is over 6'0" and Michelle Obama is around 6'5"!!! Meghan Markle is 5'3" tops.
Yep, women do lie about their height... to your face. As they do about their weight (as if the numbers would make them taller or thinner). I've had a 5'3" claim when I was a good 3 inches taller than the person facing me, and another 5'3" claim from my cousin who's head can't reach my nose. Lol.
Nik
said on 16/Jan/20
The voters think she is my height in heels!
Nik
said on 16/Jan/20
It would be interesting to know what she claims for Harry!
Rampage(-_-_-)Clover
said on 14/Jan/20
Rob, how tall do you think her dad is?
Click Here
Click Here
Looks like a big dude, over 6ft for sure

Editor Rob
Yeah he could have been 6ft 1 range, but only at a glance.
KOLINSpol
said on 28/Dec/19
She looks around 5'4 to me. On these pictures, heels give her a good 3 inches minimum and she is a lot shorter than 186 cm Harry.
Click Here
dylan jones
said on 3/Nov/19
it's funny how google listed her as 5'6 as soon as she joined the royals, she's at most 5'5. AT MOST. in suits patrick adams and gabriel macht were literally towering over her, there is no way she's 5'5, my guess would be 5'5 in the mornings and 5'4 and a half generally
Paul Wood
said on 28/Aug/19
Listed as 5ft 6in in many places and I think she's shorter. Just over 5ft 5in (166cm) is the very most I would put her at.
Chris Junior Hernandez 1990
said on 14/Aug/19
@kate123 You implying Prince Harry being 181cm. Lol.
Miss Sandy Cowell
said on 4/Aug/19
💐💝🎂 Happy Birthday Meghan! 🎂💝💐
New-Mum Meghan turns 38 today.
I think that calls for double congratulations for the 5ft5 brunette! 👸👶🤴
🎉🎁🍰🍾🎉🎁🍰🍾🎉🎁🍰🍾🎉🎁🍰🍾
kate123
said on 29/Jul/19
she is too short not over 5ft3
Heightwise
said on 24/Jul/19
I've always seen her as around 5'4", maybe 5'4.5". She seems very average in height for an American, or any woman from an Anglo country. Her proportions and how tall she seems next to other people put her at the very average range. She has long legs, but I never saw that as making her look taller. Kate Middleton seems to be about 5'8."
I think Middleton has the most classic good looks ever, and most people would agree with me. Her facial proportions are perfect.
I think Markle gets a lot of hate because her plastic surgery makes her face just a little "off." She was pretty plain when she was younger, before she got her plastic surgery. She can also be outspoken, and people don't like that in women unless they're perfect-looking. Markle still looks like stunning royalty. She was perfect-looking when she was a D-list actress on that show no one's heard of.
kate123
said on 4/Jul/19
she is tall around 1.68
Miss Sandy Cowell
said on 15/May/19
Ah! He's been named Archie! 👶
I reckon the little lad could grow up to be six foot something, just like his Dad and his Uncle! 😘
Meghan gets 5ft5 again. 💐
Miss Sandy Cowell
said on 6/May/19
Congratulations, Meghan and Prince Harry, on the birth of your tiny son. What a wonderful surprise today had in store for the Country! XXX
5ft5.💐
👶👏😃👶👏😉👶👏😁👶👏😋😗👶👏😘👶
MH21
said on 20/Apr/19
Pippa and her are listed as the same height. Pippa seems taller than Meghan because Kate dwarfs Meghan. Kate doesn't dwarf Pippa. I'd say Meghan is a solid 5'4 1/2 or Pippa is 5'6.
175cm Mark
said on 8/Apr/19
On Google she is listed as 5'7", she is 3 inches shorter than that.
Lying about height is NOT a good thing!
Meghan Faulstus
said on 1/Apr/19
If Meghan stated that she is 5'6 i would believe she's around 5'5 or 5'5.5
Demos Last
said on 17/Mar/19
Meghan is a perfect female 164, while Kate is a bit giraffe-like 177. That said, if the purpose is to look good in pictures in long robes etc, Kate is more 'elegant' according to the absurd and now standard Western media hype of 'the taller the better'. A 190-200cm clothes-hanger type would be the optimal for these unhealthy pushers.
Nadine Marceau
said on 12/Mar/19
I guess Meghan 5'6.5" and Kate 5'8"
Whatever their heights - my opinion is:
1) Meghan is better proportioned than Kate, with the only exception that she has almost no waist. She is leggy and has a bust. Kate is proportionally short legged. Meghan's proportions make her look much shorter than Kate, who has a very long torso, when they are both sitting.
2) Meghan's face is also better proportioned. Kate has thin lips and a square smile. She's not a Hollywood-looker, while Meghan is.
3) Diana was better looking than both of them, with the exception of an irregular nose and no waist. Diana would have had trouble working in Hollywood, but she was still more beautiful than both her daughter's in law due to her extraordinary eyes, long legs and gorgeous figure.
Paul Wood
said on 11/Mar/19
I think Kate is 5ft 9in tops but in the very high heels she wears for public appearances she can approach 6ft. A four inch heel will not make her 6ft 1in because of the shortening of the Achilles Tendon when heels are worn. I just cannot see Meghan being the 171cm (or 5ft 7.3in) she is listed as all over the internet. I've always thought she's 5ft 5in or at most a quarter of an inch over.
Isometric
said on 22/Feb/19
Here's my response to some recent comments on this forum:
1. Kate Middleton is neither a Viking nor an Amazon when it comes to height as a recent commenter believes. Instead, Kate Middleton is less than 5ft 10in because Michelle Obama is much taller than her. Michelle Obama has stated many a time that she is 5ft 11in when asked about her height. Her footwear is sensible and not as advantageous as Kate Middleton's. Presumably, we could all agree that Michelle Obama is considerably taller than Kate Middleton. I would consider the case closed here as facts confirm this point.
2. Meghan Markle appears to be much smaller than Kate Middleton in all their photos together regardless of camera angle, shoe or heel advantage, and so forth. Meghan Markle is also much shorter than her colleagues in "Suits". She also looks much shorter than the professional golfer, Rory McIlroy, the latter listed as below 5ft 9in in all sports-related online pages. That said, Meghan Markle is way below any 5ft 7in or 5ft 6in claim. One could safely assume that she's comfortably leaning towards the low 5-foot side of the height metrics.
3. I'll end my response by advising the aforesaid commenter @Beatrice to refrain from descending into ad hominem attacks against other commenters simply because their perspectives and height estimates do not align with her own personal convictions and emotional beliefs. @Jesse25 and @Christian have both made valid and accurate points with dignity. I agree with @Jesse25 that @Beatrice appears to be jealous and bitter against tall women. Unfortunately, tall women and men tend to be the recipients of ugly comments and envy.
Stay classy, folks. You don't need a lofty height for that.
Cheers
Christian 6'5 3/8"
said on 21/Feb/19
@Jesse25
I wouldn't go as far as to say that Beatrice's salty or jealous, but she's definitely misinformed if she doesn't think women lie about height.
Jesse25
said on 19/Feb/19
Best response @Christian 6'5 3/8. You're spot on. Even though I'm regarded as "tallish" for a woman (I'm over 1,72m), I would have so wanted to be even taller than shorter. Sadly for poor @Beatrice, she's salty because she's jealous of tall women. Whether she likes it or not, however, Meghan Markle is much shorter than 1,68m and there's nothing she can do about it cause indisputable facts don't care about her feelings and "hilarious" bitterness against tall women.
Christian 6'5 3/8"
said on 18/Feb/19
@Beatrice
You haven't lived life if you think that there are no women who lie ahout their height. The number of women who wish to be taller far outnumber those who wish to be shorter.
Beatrice
said on 17/Feb/19
It's hilarious how all the people on this forum (ahem short statured unconfident men) have their panties in a twist over how Meghan Markle must be lying and pretending she is 6 inches taller than she really is.
Listen ppl, WOMEN DONT LIE ABOUT HEIGHT TO BE TALLER. That's something men do! LMAO. Do you really think Kate wants to admit she is a big-boned amazonian women with giant feet? No. Women would rather be skinny miss petite than a broad towering bigfoot.
Kate is so close to Harry's height that she must be 5"10" or 5"11" pretending to be 5"9".
Meghan looks like a true 5"6"
Elle5ft9
said on 3/Feb/19
Perhaps my comment will help out in estimating Meghan Markle's height. My eldest brother is a bit taller than Harry's alleged height (6ft1) standing tall at a strong 6ft2. My youngest sister is roughly 5ft7 and I'm a solid 5ft9. My sister can easily look taller than me when she wears even the most sensible heels since I'm only a couple of inches taller than her. Both my sister and I can easily reach our brother's height if we decide to wear those very high heels or wedges Kate Middleton and Meghan Markle usually wear.
That said, I've noticed that Kate is almost-if not just-as tall as Harry when she wears such elevated footwear but Meghan struggles to even reach his upper lip when wearing similar footwear as Kate's. Needless to say that Meghan continues to be comfortably towered by Kate irrespective of their footwear. It's impossible for an alleged 5ft6 or 5ft7 person to be towered by someone who is only a couple of inches taller. My sister and I look roughly the same height because 2 inches aren't a big deal. Yet, Kate has a strong and indisputable 5-inch and arguably even greater height elevation over Meghan.
Therefore, we've got two options here:
1. Meghan is 5ft6 or 5ft7 and Kate is 5ft11 or 6ft tall;
2. Meghan is a strong 5ft3 or a very weak 5ft4 and Kate is a very strong 5ft8 or a weak 5ft9.
From my perspective and personal experience of being tall and coming from a tall family myself, I would select the second option as William, Kate, and Harry all tower over Meghan and none of them are NBA basketball players.
Valkyrie
said on 1/Feb/19
No way is MM over 5ft 5 cause KM is only 5ft 8-ish but she still has got a good 5-inch height advantage over MM. MM is 5ft 3 max without high heels and shoe-lifts.
Nonofyourbuisness
said on 19/Jan/19
5'2-5'3 according to my calculation. Can't be taller than that, unless Harry is a lot taller than 6'1.
Nonofyourbuisness
said on 19/Jan/19
5'2-5'3 according to my calculation. Can't be taller than that, unless Harry is a lot taller than 6'1.
Tara Russel
said on 1/Jan/19
5'4 1/2 is the lowest I see her. 5'6 may be a bit too high. She looks shorter than everyone she stands next to and is shorter than most men even in heels.
Julia Batton
said on 1/Jan/19
There is no way Meghan is even 5ft 5inches, I think , working out her height, subtracting her heals and comparing her to other royals, she is more likely to be 5ft 1.5 inches tall at max. Who is she trying to fool!!!!
Ninasss
said on 27/Dec/18
Saying Meghan is 5'1 or 5'2 is ridiculous! Okay you may not belive the 5'7 claim (which was not even made by her) but you shouldnt downgarde someone so much because you are jealous. I believe she's about 5'6 in the morning 5'5 later on because that's what she claimed.
Christian 6'5 3/8"
said on 17/Dec/18
If Kate Middleton's 5'8.75" as listed, then Meghan needs a major downgrade. There's more than just a 3.75" difference between them.
Matt93
said on 16/Dec/18
Hi Rob-It doesn't really matter whether MM herself made those bogus 5ft7 or 5ft8 claims or her PR team. What matters is that those ridiculous height claims are all over the web. Not that anyone is buying it, but if she or her PR team want to believe it then I won't rain on their parade. The fact remains though that she's less than 5ft4. Facts don't care about feelings or wishful thinking.

Editor Rob
yeah Markle's never claimed 5ft 7 or 8, merely some sites did guess her that tall and other sites must have copied the figure...but her own 5ft 6 isn't terrible. I still think she is near 5ft 5, but I know others believe she is 5ft 4...I wouldn't go that low though.
Just_another_height_estimator
said on 7/Dec/18
Meghan is tiny and nowhere near 5ft 7in as the media says. Kate has a good 5-6 inches over her. Meghan is 5ft 3in max.

Editor Rob
Meghan has never even claimed 5ft 7, she had 5ft 6 on her resume.
Karolina
said on 19/Nov/18
YES ! Finally Real informations about Meg's height! She cannot be 1.71 as many fake infos shows if Harry is 1.86! Harry is same as my brother and i look exactly like Meghan when i am stadning next to him . I am 1.67
Soonergal82
said on 28/Oct/18
I put her at 5'4". I'm a solid 5'6" and my husband is 6'4" and I come up further on him than she does on Harry.
Will_Rv
said on 15/Oct/18
She's less than 1,65m, Rob. A simple online photo search easily confirms this, especially when you get to see her next to Sarah Rafferty and Gina Torres from "Suits". Pumping her height was a mere PR stunt. No one cares anymore after that ridiculous wedding which was based on hard-working tax-payers' money in the UK. Rubbish.
stylo
said on 4/Oct/18
@Natasha Verail Kate has the height of a fashion model, and even the body now that she has become emaciated (although she has filled out a bit more after the 3rd child), but yes, definitely not the face. Her face is quite plain but luckily, she is photogenic despite that horrendously veneered, robotic smile. Meghan looks a lot more "elegant" now that she has also shed some weight since her earlier days on Suits. She used to be a lot curvier and looked shorter as a result. She's definitely not as short as 5'2-5'4 as some have commented b/c if you look at her standing next to Patrick J Adams in Suits (5'11.5), the height difference is not too dissimilar to photos of him and his wife Troian (who is 5'7"). So 5'5" seems pretty solid for Meghan.
MAD SAM
said on 14/Jul/18
She is listed at 5'7" 😂 she's nothing over 158 cm I always though she was little over 5'2" in suits
Buzz
said on 9/Jun/18
She was dwarfed by the dutchess of Cambridge at trooping the colour today. She must be a good 4 inches shorter than Catherine.
Tunman
said on 6/Jun/18
Lol,the marriage brought her in the top 50 Celebs,but she was nowhere near the 171 Google listed her at,quite surprising they didn't bring her down yet
BilboBaggins
said on 29/May/18
She looked smaller during that stupid wedding. Seemed to be about 5' 4", tbh. And that pic you have of her above, Rob, makes her seem shorter than 5' 5".
Laura693
said on 29/May/18
Rob would you still say 5'5? Seeing her in pictures by herself I always thought she was much shorter - but finding it difficult to figure out!

Editor Rob
I'm not sure I'd put her as low as 5ft 4, though I can see how 5ft 4.5 is possible.
Coyote_Ugly
said on 24/May/18
5ft 2 barefoot plus a 4-inch heel pumping her to 5ft 6
Paul NS (6ft 0.5)
said on 20/May/18
Rob, she can have the Royalty category now, hm?

Editor Rob
She can have the category and another name.
Eddie
said on 20/May/18
Could be 5'6.5" with heel
Frank R
said on 20/May/18
The Duchess of Sussex, Meghan Markle is believably 5'5".
Not_what_seems
said on 15/Apr/18
Not buying the 5ft7 height claim for Meghan. I think the media just want to elevate her to Kate's standards in terms of statuesque physique albeit to no avail, unfortunately. I've found some photos of her in flats walking next to Harry (he's roughly 6ft1) and she can't even reach his shoulders:
Click Here
She's also tiny next to Hollywood actresses such as Sarah Rafferty, the latter being a normal 5ft8 tall and yet Sarah looks like a giant next to Meghan. I guess it's not just guys who are self-conscious about their height, apparently..
Meghan's not more than 5ft1.
Kree
said on 1/Apr/18
I dont know why people are saying she would lie to appear to be taller. I think men do that and some women but in general as a woman I dont want to appear smaller and am very matter of fact about my height. Many of my taller friends seem to fudge the numbers to appear shorter- maybe cause many men fetishize smaller women. I'm average height so have no dog in the race
Nik
said on 20/Mar/18
Generally Meghan looks about 5'4" range to me!
Lkk
said on 19/Mar/18
Looks 5'6 at times.
KT
said on 17/Mar/18
Markle's dwarfed by Kate Middleton (who's listed as 5ft8-5ft9) in ALL the photos.. Markle's not more than 5ft2 and I'm being generous and charitable here. She's tiny.
heelshealheight
said on 13/Mar/18
Hello Rob, I would presume that all those severely inflated height claims of MM being 5ft7 have constituted nothing more but mere incentives for jest. Bottom line, the lass is barely 5ft1 barefoot. Meghan was none the wiser for posing next to (and eventually being towered by) Kate Middleton. I've noticed that most websites no longer support that ludicrous 5ft7 height claim for MM. I wonder why..;-)
BilboBaggins
said on 25/Feb/18
Yep, this lady is definitely only in the region of 5' 5". Perhaps a shade under it in the evening. Classic case of long legs, short torso (and huge head as well, for that matter)! I would imagine that Markle would be practically identical in height to 5' 4.5"-ish Britney Spears (time will tell if we ever see photographic evidence of such!). :)
Susane
said on 20/Feb/18
I have met Meghan Markale and she stands at 5"5. It is a known fact that all actress & models put a few extra inches on their Comp cards.
Height_Terminator
said on 7/Feb/18
Kyle27-You're absolutely right. Markle was listed at first as 5ft10, then at 5ft9, later on at 5ft7 and the plunge continues, hehehe. People are no longer easily fooled as they used to be by tabloids which have a habit of inflating heights and deflating weight based on the celebs they favour and/or promote. Markle is beyond any shadow of a doubt a very short woman who's also significantly older than Harry and the rest of that so-called royal lot. The tabloids are promoting her for some unbeknown reason which is ironic because these same people had been slating the beautiful and tall Kate Middleton for a very long time. It's probably out of jealousy because Kate Middleton looks like a fashion model whereas Markle is simply average and below that. There are recent photos of Kate and Meghan where Kate comfortably towers over Meghan. Let the tabloids lie all they want and delude themselves. People have got eyes and they can see that Kate is tall and elegant whilst Meghan is short and mediocre. Nothing more, nothing less.
Kyle27
said on 4/Feb/18
Folks, you can't tell by simply *looking* at her in previously contrived photos. That's such a waste of time. The best way is to check height differences between or amongst other people, especially the ones with verified heights. This is what Rob has effectively been doing all these years. It's even better when they all wear similar footwear. That said, Meghan's dwarfed by Sarah Rafferty and Gina Torres. You've got Sarah and Gina listed as around 5ft8 and 5ft10, respectively. It's not as if they're 6ft4-6ft5 in order to be able to comfortably tower over Megan Markle like that. They're also all wearing high heels, so there's no footwear advantage. It's not just a camera advantage or disadvantage either. Bottom line, Meghan Markle is a very short woman within the very low 5ft range. She barely reached Harry's shoulders and they guy's no giant. Anyway, her acutely petite stature will soon be easily confirmed when she'll have to pose next to Kate Middleton (listed as around 5ft8-5ft9). All the platform heels in the world won't be able to conceal the massive height difference between them.
ana
said on 16/Jan/18
The body alone seems to belong to a 163 cms woman I know, but the head gives her extra bit so could be 164.5 and with hair volume somewhere around 165 tops
Yet next to anyone in the photos I have looked at she is most often the shortest. Even with platform Louboutin shoes.
Stealth87
said on 15/Jan/18
She seems petite (below 5ft4) and always towered by all the other average height folk even when she wears high heels. On Google her height was first listed as 5ft9 and then it slumped to 5ft7. It will be interesting to see her next to Kate Middleton who's roughly 5ft8-5ft9 to ascertain her actual height. From my part, I render both sides as uneducated guesses, especially when it comes to inflating her height over 5ft4.
The irony is that those who mention the photo of her next to Gabriel Macht in order to prove that she's over 5ft4 actually prove the opposite. In that photo she's below that mark. Meghan is standing next to 5ft8-5ft9 Sarah Rafferty and Sarah is towering over her. Meghan also has her hair in this egg-shaped bonnet whatever thing and that may give her some illusion of height enhancement, but she's still dwarfed by Sarah.
If Sarah Rafferty is 5ft8-5ft9, then Meghan is below 5ft4.
Patti Mcclain
said on 8/Jan/18
She looks best 5'4". She's also way to thin.
Curious
said on 6/Jan/18
Most comments that claim she is under 5'5" do not include any substantive proof; they are just uneducated guesses. Not sure why these people refute Rob's estimate without evidence.

Editor Rob
in a normal heel
With Macht/Torres
I think it's hard to imagine she'd be 5ft 2-4 range...I mean most folk think Macht is a perfect example of a guy who is 6ft at night, and Torres is 5ft 10 and change.
Barbara Heim
said on 5/Jan/18
5'4" at best.
mellya
said on 29/Dec/17
around 162-165 cm
Mistical
said on 28/Dec/17
She looks shorter then Pippa.She is probably 1.62m.
Allie
said on 7/Dec/17
Maybe its her head looks kind of big but looking at her head alone I thought she was at least 5'8. But her body looks so petite.
Anonymous
said on 6/Dec/17
She not as short as 5ft 2 or 3. She a good average height, maybe 5ft 5
Kimber
said on 5/Dec/17
She was listed in this week in the media as being 5'8... There is absolutely no way.. 5'2-5'3 at most... Prince Harry is 6'1.. in flats she is easily a foot shorter, or very close to.it... She has long legs and a short torso that can make her appear taller. That is until she's standing next to someone... Celebs are notorious for adding inches to their height for Bios... Regardless, she's adorable and I like that she's petite.. Go USA!
Anonymous
said on 1/Dec/17
Listed at 5ft 8 in the papers this week!! I would say 5ft 5 and a bit
5'2
said on 29/Nov/17
i say 5'2" to 5'3" max
Nik
said on 11/Nov/17
She is sub 5'5" for me!
Genevieve O'Hara
said on 1/Nov/17
Definitely petite. Only about 5ft2 or 5ft3. I know that from PR consultant working on her media image.
Morris
said on 29/Sep/17
IMHO she is 158-162cm max berefoot.
heelshealheight
said on 14/Dec/16
This is the reason why I enjoy your site, Rob.. That small lass is actually listed as 5ft8-5ft9 on many a website. Gotta love the height deconstruction of tall wannabees..;-))))) Bottom line, she's not more than 5ft1 barefoot. At the end of the day, if she's 5ft8-5ft9 (why wake her up from her high dreams..), then Kate Middleton is 6ft9, and I'm Avatar height 10ft2.
Mimi
said on 13/Nov/16
The photo next to Gina Tores is indeed telling so 5'4 is indeed right more or less.
Sunflower
said on 4/Nov/16
I think she is 5'4 and 13/16ths. Honestly, who cares if she's tall or short. At whatever height, she is beautiful. But most importantly she is intelligent, accomplished, a feminist, an athlete, and a humanitarian. Which means more than her height, what makeup she uses, or what designer she's wearing. Get a life and a brain people!
Dmax
said on 9/May/16
Was thinking this listing was right until I saw her with Gina Torres and Sarah.....considering that 5'5 is a short height and stuff she still looked below it next to them. I would give her 5'3 or 4.
maslow
said on 26/Feb/15
I think she's 5'4
Jova
said on 5/Aug/14
I thought she was above 5'7 and watching the ep7 of season 4 I was shocked to see the difference between Rachel and Mike so I thought I'd check it.
I think the picture here says it all;
Click Here
Meghan Markle is 5'5 max, if not 5'4. She is very proportional and slim what gives an impression of being taller. Still, very beautiful:)
chrisssss
said on 3/Apr/14

Click Here
wearing 4 inch heels, no taller than 5'5
chrisssss
said on 3/Apr/14
@jake in the beggining season 3 she is dwarfed by mike when she stands barefoot next to him, there is akso a scebe when they came out of bed and she is below his shoulder, and if she is 171, then gina torres must 6'1 without heels! 164cm
Missy
said on 24/Jul/13
She is definitely not 5'7". Look at her proportions. She has a short torso. She is a very beautiful woman.
Yaspaa
said on 18/Jul/13
Most sites aren't dedicated to height, she looks significantly shorter than the two leading guys even when she's in heels. No way she's 5'7.
sandra
said on 23/Jun/13
Why only 5'5''? on most websites she is listed as 5'7''. I believe this is her real height.