Melanie Lynskey's Height
5ft 6 ¼ (168.3 cm)
New Zealand Actress best known for roles in movies like Heavenly Creatures, Up in the Air and Coyote Ugly. Her New Zealand talent agency lists her at 178cm, although earlier in her career was listed by an English agency in the Spotlight directory as being 5ft 5.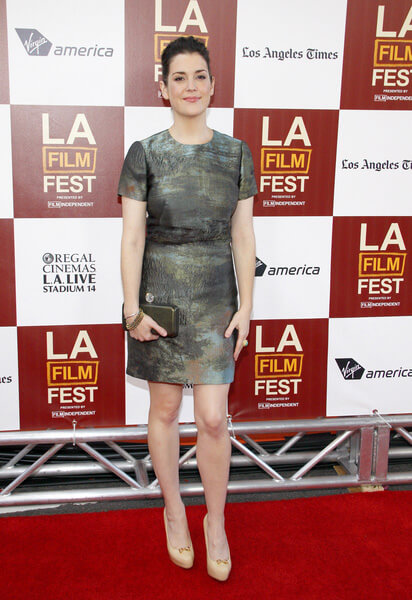 Photos by PR Photos
You May Be Interested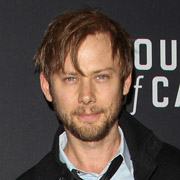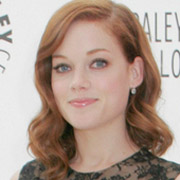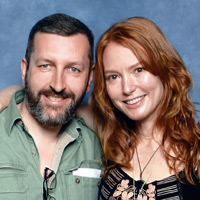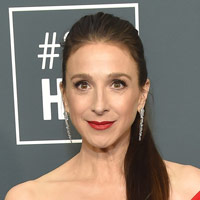 Add a Comment
20 comments
Average Guess (17 Votes)
5ft 6.24in (168.2cm)
Infalible
said on 20/May/20
169 cm
Nik Ashton
said on 18/May/20
Solid 5'6"!
Miss Sandy Cowell
said on 16/May/20
💐🎂🎈 Happy Birthday Melanie! 🎈🎂💐
Happy Birthday to Melanie Lynskey, who turns all the fours, 4️⃣4️⃣, today!
5ft6.25 😁👍🎁
💐🎂🎈🎁💐🎂🎈🎁💐🎂🎈🎁💐🎂🎈🎁
Miss Sandy Cowell
said on 17/Feb/20
I've just found out that Melanie Lynskey is engaged to Jason Ritter, who is listed as 3" taller than her. It would be ideal to see the two pictured together, but as it isn't possible right now to compare them, I see no reason to doubt that Mel stretches to 5ft6.25.
😉👍
Christian 6'5 3/8"
said on 24/Dec/18
Crazy how two different agencies list her 5 inches apart. Some of these agencies absolutely suck at estimating height.
Nik
said on 24/Dec/18
I am also surprised that an English agency described her as being 5'5"!
Nik
said on 21/Dec/18
I'm amazed that her New Zealand talent agency lists her at 178 cm!
Junior Hernandez 1990
said on 14/Nov/18
Look at least 1.5" taller than 5'5 Elijah Wood.
lee168cm
said on 27/Nov/17
Wasn't she a bit taller than late Winslet in heavenly creatures?
FE
said on 20/Nov/17
@Editor Rob,
She's looks 2-3 inches shorter than Ritter…
Click Here
Click Here
Over an Inch taller than Imogen….
Click Here
Click Here
And 2cm shorter than Blythe Danner
Click Here
Rob, Maybe 5'6.25" could b a better fit?
Editor Rob: 5ft 6 to 6.5 may well be a range you can argue for her.
FE
said on 19/Nov/17
@Editor Rob,
Is 5'6.5" possible for her?
Click Here
Click Here
Click Here
Click Here
Click Here
Click Here
Click Here
At least a strong 5'6" range….
Rob, What's your thought on this?
Editor Rob: the actress with 2 biggest extremes I've seen from agencies, 5ft 10 on the New Zealand, and then she had her height put in Spotlight as 5ft 5...unbelievable!

She can look 4 inches shorter than Jason there, with less footwear.
Emma
said on 4/Jun/17
Just watched her on its always sunny in Philadelphia and she's taller than the leading lady at least 5 cm. And j think the leading lady is listed as 1.71 here so...
Sandy Cowell
said on 7/Feb/17
# Rob - 5ft10? Well, that's just laughable! 👏
Sandy Cowell
said on 7/Feb/17
Melanie didn't look 5ft7 in 'Heavenly Creatures', but now I find out via 'mcfan' that she was only 16 when she made it, so she could easily have still been sprouting upwards!
Then recently I watched Melanie in the Stephen King story 'Rose Red', and I still didn't think she looked quite this tall!
It is for reasons such as this that I don't trust my eye! I have to do comparisons, or it really does seem to be out of my domain, guessing heights!
Because of this, I'm going to give the girl her full 5ft7!
Editor Rob: last I checked Sandy, she was still being listed at a whopping 5ft 10 on her agency!
ray
said on 6/Nov/14
Rob, I wonder if the agency height is mistyped it is supposed to be 170cm instead of 178cm because everwhere else I have seen her listed as 5'7 also, and 3 Inches seems a bit too much.
She does look around this height on Two and a half men alongside a 5'9 charlie sheen
[Editor Rob: it is likely to have been an error yes]
wiltonstilts
said on 29/Jun/13
She's talll!!
mcfan
said on 12/Aug/12
I agree she looks 5'7. She must have been a late bloomer. In Heavenly Creatures when she was 16, she only looked a max of 5'5. Kate Winslet was certainly taller than her.
Charlie harper
said on 19/Jan/12
If this is rose then I say 5ft 6.5 inch
And oh yeah she once super-guled my BALLS to my thigh
Winning
Anonymous
said on 11/Jan/09
This is kind of confusing. She looks this height next to Charlie Sheen, but was clearly shorter than Kate Winslet when she did Heavenly Creatures. She did that film around age 17, so she might had grown a bit. But I'm going to have to watch some of her later films like Detroit City Rock, Ever After and Coyote Ugly because I was certain she didn't look any taller in those films. Maybe the best way to estimate her would be to compare her to Marin Hinkle who looks about 5'6" when compared to 5'7' Sela Ward.