Michael Gwynn's Height
6ft 3 ¼ (191.1 cm)
English actor, best remembered for films like The Revenge of Frankenstein, Village of the Damned, Jason and the Argonauts, Scars of Dracula, Cleopatra and TV show Fawlty Towers. In a 1974 Spotlight directory, he had himself listed "6 feet 3 inches".
You May Be Interested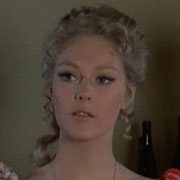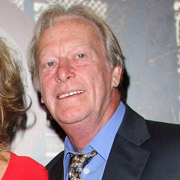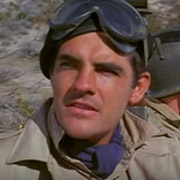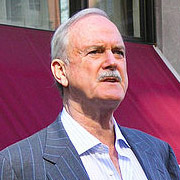 Add a Comment
18 comments
Average Guess (5 Votes)
6ft 3.25in (191.1cm)
Rampage(-_-_-)Clover
said on 22/Sep/20
Rob, also could Caldicot and Cuthbertson get Pages?
Rampage(-_-_-)Clover
said on 21/Sep/20
Rob, could Bruce get a page?
Other credits include Star Wars: Empire Strikes Back, Full Metal Jacket and The Omen
Rampage(-_-_-)Clover
said on 17/Sep/20
Rob, any guesses for Bruce Boa?
I actually now think him, Ellis, Caldicot and Cuthbertson were all somewhere between 6ft1-2 range. If you watch those episode you'll notice they all raise their heads back a little when standing face to face with Cleese. Gwynn on the other hand is the only actor on that show who stacked up well next to the lofty lead actor. Reminded me of how Graham Chapman looked in Monty - only guy who didn't get dwarfed by Cleese and at times looked almost the same height!

Editor Rob
Close to 6ft 2 maybe for Bruce
Sinclair
said on 16/Sep/20
Rob, how tall would you say British actor Allan Cuthbertson was at peak?
After watching the Fawlty Towers "Gourmet Night" episode again, I now consider Cuthbertson to have been taller than Caldicot, the camera angles seemed to favour Caldicot. I really think Gwynn was the tallest Fawlty Towers guest star, Allan Cuthbertson may have been the second tallest, Bruce Boa possibly the third tallest, Robin Ellis could have been the fourth tallest and Caldicot was perhaps the fifth tallest guest star at the time of the show.

Editor Rob
Allan had himself down as 6ft 1, but could pass for taller. Maybe like a Timothy Dalton, he preferred a flat 6ft 1 than nearer 6ft 2.
Rampage(-_-_-)Clover
said on 15/Sep/20
Sinclair, 6ft2 for Boa looks suspect but I could be wrong. I'd need to see other things he's in. Ellis for some reason gives the taller impression next to Cleese. I'd give Bruce at least 6ft1 though, maybe the same as Robin
Caldicot definitely looked 6ft1 range with Cleese and he was nearly 70 by then so he was probably taller in his prime, Rob?
Sinclair
said on 9/Sep/20
Rob, how tall would you say British actor Richard Caldicot was, at his peak?
Caldicot played Mr. Twitchen in the "Gourmet Night" episode of Fawlty Towers and I thought Caldicot was possibly a fraction taller than 6'2.5" Allan Cuthbertson. However, I thought Michael Gwynn was taller than Caldicot, when next to John Cleese. I actually never doubted 6'2" for Bruce Boa, who was also probably one of the tallest guest stars on Fawlty Towers.

Editor Rob
Whilst I'm not so familiar with him, I can tell you Caldicot in the 70's had himself in that spotlight casting directory at a flat 6ft 1.
Rampage(-_-_-)Clover
said on 6/Sep/20
Bruce Boa who played Mr Hamilton in the memorable Waldorf Salad episode is listed 6ft2 but looked a good 4in shorter than Cleese. He was also in Star Wars and Full Metal Jacket. More 6ft1 range I think...
Sinclair
said on 6/Sep/20
I think I can safely say Michael Gwynn was the tallest guest star on Fawlty Towers. Does anyone agree or disagree?
Rampage(-_-_-)Clover
said on 5/Sep/20
Nice one Sinclair! Another great vintage actor. I thought Ellis mightve been a 6ft2 guy watching Poldark but he claims 6ft1½. In Fawlty he's clearly shorter next to Cleese than Gwynn so 6ft3 is a stretch
Sinclair
said on 1/Sep/20
Rob, how tall would you say Robin Ellis was, at his peak?
I found it interesting that Robin Ellis is commonly listed at 6'3". Ellis and Gwynn were both in the first Fawlty Towers episode and I thought Gwynn was obviously taller than Ellis in comparison to John Cleese. Very odd indeed.

Editor Rob

I'll give him a page at the height he wanted listed at, which wasn't 6ft 3, I forgot he was the original Poldark.
Rampage(-_-_-)Clover
said on 30/Aug/20
He was only 59 when he died so I wouldn't have said he'd lost much if anything
Arch Stanton
said on 30/Aug/20
I'm not sure he looked near 6'4 with Peter Cushing or George Sanders Rampage but been a while since I saw those films and obviously wasn't watching them to figure out his height!
See 13:31, 15:35, 24:25.
Click Here
I think a solid 6'3 is good.
Rampage(-_-_-)Clover
said on 29/Aug/20
I watched that scene from Fawlty Towers again. If Cleese was a bit over 6ft5 you could maybe argue near 6ft4 for this guy.
So I'm now voting 6ft3½ for this actor who should have had a bigger career. He reminds a lot of Nigel Green, another tall, stern and sharp dressed player of British stage and screen wholeft us too early.
Rampage(-_-_-)Clover
said on 29/Aug/20
Literally appeared in one episode of Fawlty and it's probably what he's best known...and the last thing he was in before he died!
Arch Stanton
said on 29/Aug/20
Nice one Rob! Yes, I think Cleese had about 2 inches on him, my overall guess was 190cm with Cleese but he might have lost a bit of height by then and Cleese of course could have been a little over 6'5. Certainly stand out tall for his generation and still looked decent even with Cleese. He was so convincing as the Lord Melbury in Fawlty Towers that it was so disappointing when he turned out to be a confidence trickster. I love what Cleese said about "it's only the upper class who have tat like that" on his suitcase!!
Rampage(-_-_-)Clover
said on 29/Aug/20
Clean shaven he looked like a taller version of Michael Palin.
Rampage(-_-_-)Clover
said on 28/Aug/20
Nice!
Yeah not quite 6ft4 but not under 6ft3 either...

Editor Rob
He did look quite tall back in that Dracula film with Dennis Waterman, by fawlty towers, even against Cleese, I doubt he was less than 6ft 3then.
Sinclair
said on 28/Aug/20
6'3.25" for Gwynn's peak height sounds right, he could have been a flat 6'3" by the time he played Lord Melbury in Fawlty Towers. John Cleese had him by approximately two inches, not one inch, as I previously thought. I would guess Gwynn was a fraction taller than George Sanders in Village of the Damned. I thought Gwynn seemed roughly two inches taller than Patrick McGoohan in a Danger Man episode.