Michael Hogan's Height
5ft 11 ½ (181.6 cm)
Canadian actor best known for playing Colonol Tigh on tv show Battlestar Galactica. In film he can be seen in Red Riding Hood. His agency listed his height as 6ft and weight 180 pounds.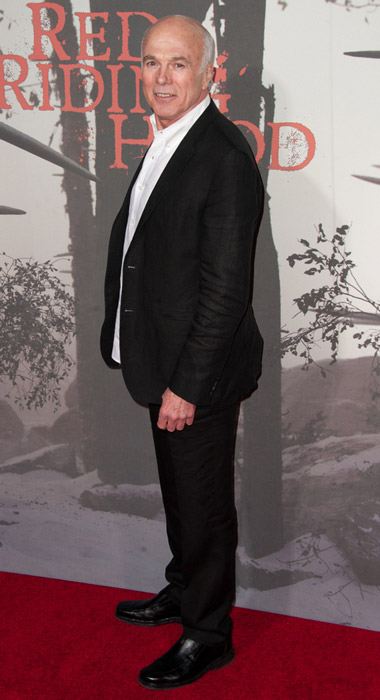 Photo by PR Photos
Add a Comment
18 comments
Average Guess (2 Votes)
5ft 11.38in (181.3cm)
Slim 182 cm
said on 26/Jul/17
In one teen wolf scene, he was barely standing taller than jr Bourne, not sure of footwear though.
Alex
said on 31/Jan/09
I would think he'd have an inch on Katie if both were barefoot. 5'10 barefoot+4 inch heels=6'1. 5'11 barefoot with normal shoes is 6'0-6'0 1/2 so that adds up.
Complex
said on 26/Jan/09
Who knows but katie and her friend are both gorgeous :) I'm a flirt so whatever katie says he is, I say he is :D
Nah but for real if she's wearing heels he really then he really does look more 182, prolly safe to say 5'11 to 6'0 for him.
ACG
said on 26/Jan/09
If Katie is 6'1 in heels and it's STILL hard to tell who is taller, then Hogan can't be under 183-4. He friend is just about glenn's height in heels and glenn always looks taller next to celebs in the 6 foot range.
Alex
said on 25/Jan/09
5'10 with 4 inch heels would put her at 6'1 to maybe 6'1 1/2. Depending on if the front has a platform or not. She still seems to edge him out a bit. He's at least 5'11 still.
Katie
said on 23/Jan/09
I thought it would be worth noting that the heels I wear for Six are 4 inches and put me at about 6'1. Diana's heels put her at about 5'7-8.
Brad
said on 22/Jan/09
You don't want to know what they look like at a NYC convention including the Penny Marshall accent.
ACG
said on 21/Jan/09
6' actually looks believable for this guy....he seems to be leaning in quite a bit more than katie and she 5'10+ heels.
TNTinCA
said on 21/Jan/09
Wow. Since when did girls that cute start attending nerd conventions??
I was at several Star Trek conventions in my youth and everyone there was either morbidly obese or rail thin with bad skin! ;-)
bam
said on 21/Jan/09
he looks 6ft min.
Alex
said on 21/Jan/09
Katie is an attractive girl.
Brad
said on 21/Jan/09
Heels & slouch destroy height guess.
Trent
said on 20/Jan/09
The thing is he AND Katie aren't straight up.
SuperAnonymous
said on 20/Jan/09
Kind of stupid question, but why is she wearing a wig?
[Editor Rob: she's dressed as the character Six (played by Tricia Helfer) from the show Michael Hogan is on - Battlestar Galactica.]
Alex
said on 20/Jan/09
Well she is def taller but not by much so if she wasn't in heels he'd be a bit taller. Thats assuming she is 5'10.
Halb
said on 20/Jan/09
Yeh I would say 6feet.
Alex
said on 20/Jan/09
So Katie is not in heels? If so then Michael looks about 5'11.
[Editor Rob: both girls in heels but I doubt katie isn't dropping 1-2 inches in height with posture.]
Growl
said on 20/Jan/09
Yeah, I'd say 5'11-6'. Good actor, very good show.
Lucky ****. :P