Michael Imperioli's Height
5ft 8 (172.7 cm)
American actor, best known for playing Christopher Moltisanti on TV series The Sopranos.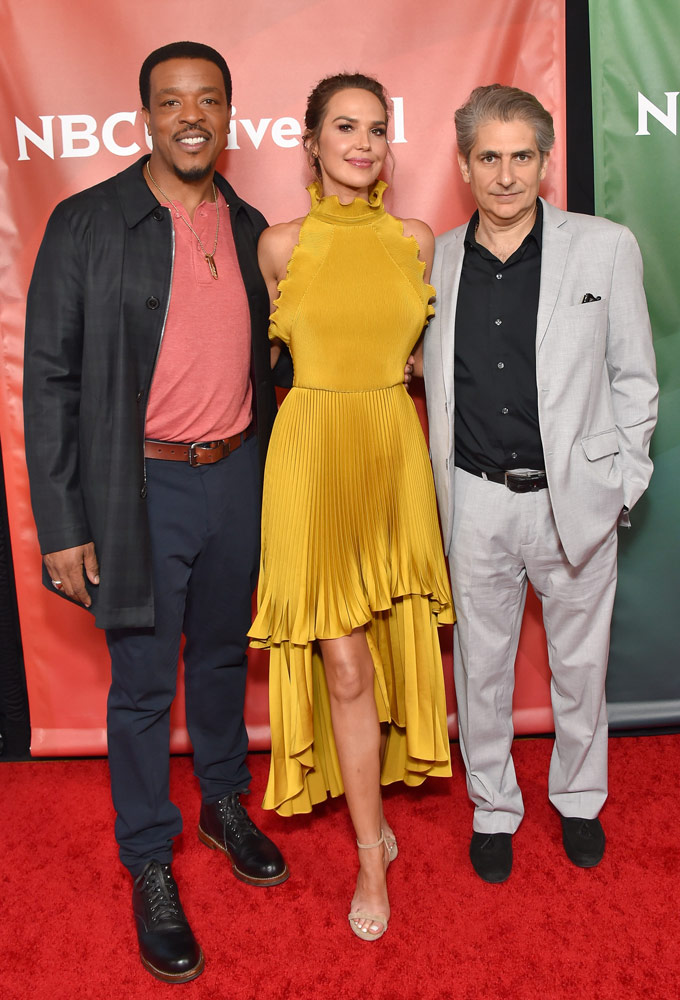 You May Be Interested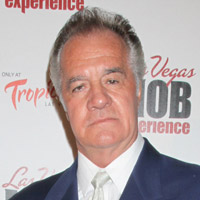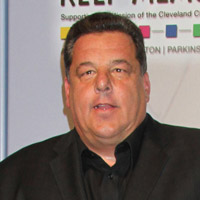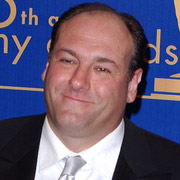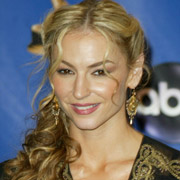 Add a Comment
60 comments
Average Guess (17 Votes)
5ft 7.74in (172cm)
stiggles
said on 20/Feb/21
5ft 7 MAX..
Rampage(-_-_-)Clover
said on 19/Jun/20
pov, he's most likely joking
Jkiller
said on 4/Apr/20
Always looked 172cm (5'7.75) exactly on Sopranos.
Anders Albrechtsen
said on 17/Mar/20
He looks no more than 5.7 in Lincoln Rhyme
pov
said on 10/Mar/20
Oh my god on instagram he just claimed he's 6"1 if you type in "membersonlysopranos" on insta and go on the pic with the driver licences on 28th febuary He commented on with his official instagram account "They have my height wrong I'm 6"1". Even though he's listed as 5"8. He actually overstated his height by 5 INCHES! Wow! 😂
Bwk
said on 8/Jan/20
Rob, I think he might be shorter. In this video at the very beginning
Click Here
5'8'' Tony Sirico looks he edges Michael Imperioli out.
Bwk
said on 23/Nov/19
This guy's height is hard to pin down. He can look anywhere from 5'7.75'' to 5'9''.
JEM
said on 28/Nov/18
Smiles03 said on 16/Jan/18
Mostly 5'9
Nah..he's not 5'9 barefoot. More like 5'7.5
Monkey knees
said on 13/Jun/18
5.7 1/2. On the nose!
Smiles03
said on 16/Jan/18
Mostly 5'9
Smiles03
said on 16/Jan/18
He's between 5'8 and 5'10
Smiles03
said on 11/Jan/18
He's 5'8, 5'9 maybe in elevated shoes he's 5'10, 5'11 heck maybe 6'0
Daryl dixon
said on 3/Jan/18
He looks like 5'8,5'9
Powerhouse
said on 20/Oct/17
Andrew Dice Clay just posted a pic of him with Michael on Facebook. There is a big difference in height between them, 4 Inches easily. I think a slight downgrade to 5'7.5 would be perfect. Not to mention like I said he was considerably shorter than Marc Maron whonis lsited at 5'9 on here. You can look that pic up on google images.
@Lena He is 2 inches taller than Drea De Matteo when he doesn't wear shoes and she doesn't wear heels. When she would put heels on in the show and he wore dress shoes she would be slightly taller. I think 5'5.5 is a better listing for her rather than the 5'6 she is listed at on here.
Lena
said on 28/Sep/17
This is hilarious. He is no more than 5.6" he looks like a shrimp next to drea de matteo
Powerhouse
said on 22/Sep/17
Look up the pic of him with 5'9 listed on this site Marc Maron on google images. Michael is considerbly shorter. Also there are pictures of Michael with 5'10 listed martial artists Gokor Chivichyan and Roman Mitichyan on a movie set and Michael is considerably shorter than Roman who is a legit 5'10 and is slightly shorter than Gokor who is probably 5'9 range, possibly less.
Scott
said on 9/Nov/16
I'm not sure. He looked a little shorter than Tony Sirico. I'd say 5'7-5'7 1/2'' tops. He and Steven Van Zandt look about the same.
Junior31
said on 22/Jul/16
ALex on Michael Imperioli
can someone explain this? ... -------> Click Here
Seen him at JFK Airport. He was 1000% wearing lifts. I'm 5'8 and change and he had me by 2 inches. Chunky shoes too.
ALex
said on 21/Jul/16
can someone explain this? ... ------->
Click Here
Eclipse
said on 13/Dec/15
Watching a Law and Order episode right now... Dennis Farina is listed as 6'2" in some places and Imperioli is listed as 5'8"... no way is there a 6 inch difference. Looks to be around 3 in this particular episode.
Oanh
said on 10/Dec/15
He looks 5'7"...nothing more.
Carter
said on 10/Jul/15
In the series "Life on Mars" (great show, by the way), he often stood next to Harvey Keitel, who--by 2008-9, when the show was filmed--had to be no more than 5'7. The two always looked EXACTLY the same height. So, for my money, Michael is 5'7.
Powerhouse
said on 22/Jul/13
Great actor...barely 5'7
Tim
said on 26/Jun/13
Hey Rob, are you sure about his height? He looks a lot shorter in the Sopranos when he is standing next to Drea de Matteo.
kartal
said on 16/Apr/13
looks 172 on the show
BigUkrainianMike
said on 7/Mar/13
This is Christopher right yeah an average heighted guy anywhere from 5ft7-5ft9 in some scenes Tony who is 6ft 280 pounds mind you swarfs Christopher at times I say he is 5ft8 and very very lean compared to the rest of the cast probably weighs 150
Tom
said on 16/Feb/13
This tiny guy is no more than 5'7". There ain't nothing tricky about it.
JR
said on 17/Sep/12
Hey rob, watch some of the sopranos. You have Tony Sirico pegged at 5'8 and you have Michael Imperioli pegged at 5'8 and Sirico is the tallest of the two by far throughout the series. one of them either deserves a downgrade or upgrade.
CLC
said on 6/Jun/12
Hes an inch shorter then Drea De Matteo when shes in heels..I'd say 5'7 3/4.
LG69
said on 24/Jul/11
5'7.5" for Michael.
Johhny Boy
said on 29/Jun/11
Remember Toto Riina. Only 5'2" and he killed personally 40 people, ordered hundreds of hits and put all Sicily in a reign of fear and terror.
Rick
said on 3/Jun/09
yeah some people dont have a clue, I've been told I'm much shorter than 5'8, when 5'8ish is my actual height lol.
MikeM
said on 7/May/09
5'8 would be accurate, he may wear lifts on sopranos
AshnarLynx
said on 26/Jan/08
He is probably between 5'7 and 5'8. I'd say 172 cm.
ratsass
said on 5/Jan/08
Regarding the post by "whocares", why would you go on a site for celebrities to find out about Micky Featherstone?
Ralphie
said on 18/Nov/07
He looks 5'8" next to John Turturro
Click Here
6'0''
said on 15/Aug/07
The problem is Imperioli has that crazy Kal Penn kind of hair that adds significant height to him. Despite that, he's always come off as pretty short, but that might be because of his small frame.
Me
said on 18/Jun/07
I just saw him on the subway and he was standing next to me waiting for the doors to open...I'm 5'9"..he was a good two inches shorter than me...we both had on sneakers...
whocares
said on 7/Jun/07
he's 68 or 69 inches. i always love the people who are like "he's so short, 5'5" tops". you can tell by the size of his head and arms, he's not that short. who cares anyway...i came on here to see how tall mickey featherstone is because i was reading that he was bullied a lot, and i am amazed at how people are so obsessed with how tall celebs are. if they are short does that take away from their star power?? good grief.
kramer
said on 16/Apr/07
ben kingsley is taller in the episosode. Kingsley is listed as 5 7 on here.
Dan
said on 10/Apr/07
I seen him on conan o'brien and the first thing that i thought was, wow he is a runt, he looked about 5'6 and skinny.
Anonymous
said on 15/Sep/06
5'7 1/2 seems that most accurate
PJ
said on 6/Jul/06
Good call on the "hair helmet" that Michael wears ... 5'7 is probably an accurate assessment.
PJ
said on 6/Jul/06
Drea lives in my neighborhood, she is approx 5'5.
PJ
said on 6/Jul/06
I stood near Michael on a level concrete sidewalk in NYC, he is 5'8 at the very most.
jj
said on 4/May/06
If you look in some Episodes he is wearing dress shoes and in some scenes his ankle is above even.
You Guy are telling me hes 5'6? I think he is 5'9 average anything above that is not credible.
Like I said the only way to get his real height is to compare.
[Editor Rob: I still wonder about this guy, I had another look and you know he still confuses me, but 5ft 6???...unless he wears 2 inch lifts...]
Azarea
said on 3/May/06
Seemed a tad tsller than Ben Kingsley ehile slouching, so they cannot be the same height.
Dagger
said on 30/Apr/06
I would think about 5'6. With shoes about 5'7. But with the range of heights on The Sopranos he's hard to pin.
KrisC
said on 5/Apr/06
He claims he is 5'9" (Denis Miller) I was the bartender for the sopranos party at The Garden City Hotel, I would say he is 5'7", no doubt
MeLiSsA
said on 14/Mar/06
Maybe he wears lifts on the Sopranos to be taller than Drea because i know she wears really big heels but she does seem tall to me the more i look at her, like 5'6.
leonari
said on 3/Mar/06
not true...he can very well be 5'6"-5'6.5"...He is short. Period.
TNTinCA
said on 3/Mar/06
He is kind of hard to pin down but he does look quite a bit shorter than James Gandolfini when they are in scenes together on The Sopranos. Also, when Steven Buscemi was on the show, he appeared taller than Mike. I believe Steve is listed here as 5'8".
CHLOEE
said on 1/Feb/06
In the Sopranos Drea is mostly always in high heels. Sometimes her heels are as big as 5inch and is then only about 5'8 maby 5'9. Drea is probaly jusst 5'5 realisticly, puting the 1.5 inch heel on Michaels normal shoe and an inch on his hair he is maby just under 5'10? Hard to get him though?
Anonymous
said on 17/Jan/06
from Gawker: In attendance last night at the 5 O'Clock Heroes show at Mercury Lounge was ex-Soprano and Law & Order type Michael Imperioli, chatting up a fairly attractive, if not a touch weathered, brunette at the bar (who upon later eavesdropping appears to be a hair stylist of sorts). He looked exactly like Michael Imperioli, but…mini. Or smaller than I expected. Probably 5'7", maybe 5'9" if you include that hair helmet. He seemed really genuine and attitude-free, though, and rocked out requisitely during the gig and clapped after each song. I root for him now.
TNTinCA
said on 6/Jan/06
I found this pic of Michael standing next to 5'6" Drea De Matteo:
link
Drea is listed at 5'6" on celebheights. Although we can't see footwear in that photo, lets assume a 2.5 inch heel which would put her at 5'8.5".
Michael and Drea are exactly the same height in that photo. A standard dress shoe is between an inch and an inch and a half which would put Michael in the 5'8.5" to 5'9" range with shoes. That makes a 5 ft 7.5 height pretty legitimate.
EJ
said on 29/Aug/05
I honestly used to think Imperioli was 5'11", and submitted it to IMDb. To me he really didn't seem that much shorter than James Gandolfini on the Sopranos Then I changed it down to 5'9" after I noticed that the height difference was larger than I originally had thought. Then someone else changed his IMDb height to 5'8", which sounds about right. (and then to 5'6") So why do people consider IMDb heights to be "the authority" when they can change so arbitrarily?
EJ
said on 27/Aug/05
I submitted this updated height to IMDb. They now list him as 5 ft 7.5 instead of the likely inaccurate 5 ft 6.
CoolJ
said on 14/Aug/05
I just realized I meant BAD BOYS in my first post, not Blue Streak.
JCS
said on 1/May/05
Yeah, watch Bad Boys.. He's NOT taller than Martin Lawrence who is around 5'7"
King13
said on 26/Mar/05
I met Michael Imperioli. I'm 5'9" and he was way shorter than I. I'll say 5'5"-5'6" tops!