Tony Sirico's Height
5ft 8 (172.7 cm)
American actor, best known for playing Paulie 'Walnuts' Gualtieri on TV series The Sopranos. In film he appeared in Goodfellas, Cafe Society and Sarah Q.

Photos by PR Photos
You May Be Interested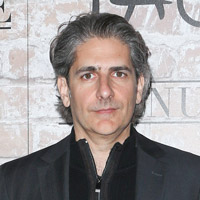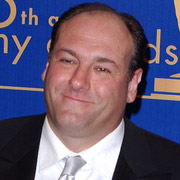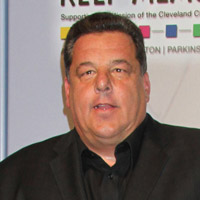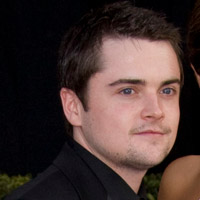 Add a Comment
24 comments
Average Guess (10 Votes)
5ft 8.15in (173.1cm)
Jkiller
said on 4/Apr/20
Peak height was 5'8.25 (173.5cm)
Bwk
said on 10/Feb/20
Probably time for a peak height for him. He's nearing 80 years old now.
Clurt
said on 12/Jun/19
Wouldnt ve surprised if he was 176 out of bed as a 21yo
Jtm
said on 21/Jul/18
i agree he isn't over 5'8 and that proves michael imperioli is 5'7 max.
Joe T
said on 20/Jul/18
5'8" at best. Season 3 episode 10, the Christmas episode. When Pauly (Tony Sirico) tells Bobby Baccala (Steve Schirripa) he has to play Santa at Satriale's, he looks at least 5 inches shorter than Baccala who is listed at 6'1".
johnnyboy77
said on 12/Apr/18
I love this guy,he was great as paulie walnuts on the sopranos and funny as the dog on family guy.I think he's 5'7.
Smiles03
said on 11/Jan/18
He's like 5'9, 5'10
Rampage(-_-_-)Clover
said on 8/Mar/15
He could pass for average on The Sopranos
bluefish76
said on 8/Oct/14
Somewhere between 5'8.5-5'9. Closer to 5'9 than 5'8
Powerhouse
said on 4/Dec/13
Tony Sirico is one inch taller than Michael Imperioli so my guess is 5'9.
LG69
said on 31/Oct/13
LOL at 5'11". At most, I see 5'9" for Tony.
yalo
said on 12/Oct/13
hes listed as 180cm 5'11 so his height must be exaggerated, i think he is be maybe because in the sopranos he's taller than the guy who plays chris but hes listed as 5'9 so how can tony be 5'8
kartal
said on 16/Apr/13
He is slouching alot one the show but 5'8 seems like a possibilty
chris
said on 12/Nov/11
He's 5'8" exactly.
lol
said on 17/Sep/11
This guy definitely isn't taller than 5'8. I'm laughing so hard at those of you saying he's 5'9 to 5'11.
J2
said on 3/May/09
He looks slightly taller than Glenn. I'd say 5'8 1/2".
AshnarLynx
said on 30/Nov/07
I love this guy. He's so hillarious as Paulie Walnuts!:D He looks the same height as Chris/Michael Imperioli.
glenn
said on 10/May/07
impressive darrell.klugman is 5-10.
Darrell Ree
said on 8/May/07
Bob Costas is exactly 5'63/4", Dick Enberg is 5'113/4", David Howowitz of fight back is 5'113/4" also. They have all written to me and told me their heights. I have many photos of stars and their heights. Tony Randall was 5'9", thank you Darrell Ree
Beazer Holmes
said on 6/May/07
my vote is, 5-8 and one quarterish. cheers...
TheJerk
said on 4/May/07
You can be a sharp dresser at any height, also 5-8 seems right.
Anthony
said on 3/May/07
5'8 looks right.
glenn
said on 3/May/07
he mightve been 5-10 in youth actually is what im thinking.he was slightly taller.cant tell in photo.
Chris
said on 3/May/07
he is listed as 5'11'', but 5'8 seems more like it.