American actor best known for playing Julien Lowe in The Shield. He was described as 6ft 3 and 3.5 during the 1990's, although was in LAPD records as 6'2".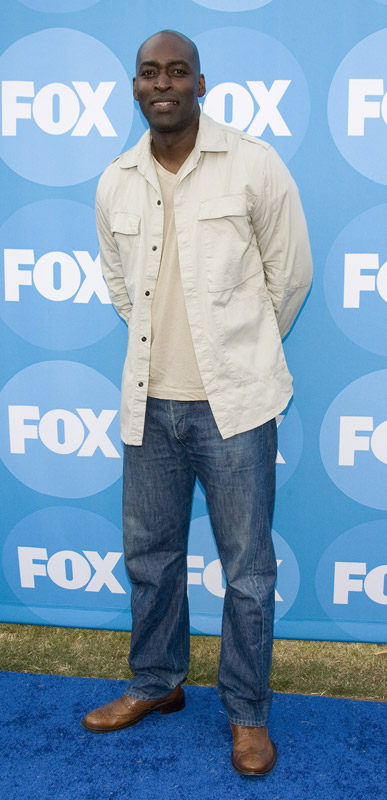 Photos by PR Photos
5'11 1/4 guy
said on 25/Feb/22
6'3.25-6'3.5, It's a very good height.
Rampage(-_-_-)Clover
said on 26/Oct/21
He towered over everyone on The Shield. Solid 6ft3er at the very least, maybe 6ft3½ before lunch.
6ft2 makes no sense...
Jkiller
said on 15/Oct/20
Need to upgrade his listing Rob, he is definitely 6'3.5 or slightly above.
Canson
said on 24/Jul/20
He tends to wear thick footwear like above. I don't disagree with the downgrade. 6'3 fits
Rampage(-_-_-)Clover
said on 20/Jul/20
Not under 6ft3
Dream(5'9.5
said on 14/Nov/18
Rob, wasn't he listed at 6'3.5" a while ago?
What made you change your mind?

Editor Rob
With a guy like Kenny from that show (who at worse is a weak 6ft 1), taller than 6ft 2 but less than 3.5
Rampage(-_-_-)Clover
said on 4/Jan/17
Tallest guy on The Shield followed by Jay Karnes who I am convinced is 6ft2 on the nose and was 6ft3 range in shoes. He wasn't much shorter than Jace who might have been wearing chunkier cop
Canson
said on 9/Jul/16
He did play Jordan (who is really not 6'6) but if we look at the movie on Jordan, jace is taller than the guy who played Pippen when Pippen is clearly 2-2.5" taller than MJ. So the logic behind him having to be 6'4 can be ruled out. He may only be 6'3 range
Rampage(-_-_-)Clover
said on 15/Feb/15
This guy [allegedly] murdered his wife not too long ago...you may want to consider taking this down
alex
said on 5/Aug/14
In the Italian version he was said 1.85 (6'1), i think it was about a grave that was more or less his height. I think it was badly translated because he was around 6'3 easily, lem was 6'1. Anyway he looks tall, not a giant but definetely 192cm. is ok.
Hullywood
said on 8/Oct/12
In the TV-Series "The Shield" he said, that he is 1.94m. So in the german version. He was asked in season 5 how tall he is.
Cranberries (6 ft. 3.25 evening, 17 years)
said on 19/May/11
Michael Jordan
is under 6'5". He's said so himself. So are Kobe and Charles Barkley, who are also listed as 6'6".
Jace looks almost 6'4" to me.
Anonymous
said on 22/Aug/08
I grew up with Michael and yes, he is very, very tall. So was his younger brother who passed away a few years ago.
Mike
said on 26/Oct/07
he towers over Chiklis and most of the other cast on "The Shield". Depending on the scene, he can look taller or shorter than Jay Karnes (who has bad posture) and Kenny Johnson.
Editor Rob
said on 8/Sep/06
1999 washington post described him "6-foot-3 Jace" relation to that Jordan flick.
Sid
said on 24/Aug/06
In series 5 of the shield in the episodes shown on channel five recently Dutch claudette and Julian(jace) are tryin to find out why the woman wanted the bloke to dig such a huge grave. Jace is sitting in the grave and Dutch who himself is round 6-3 says "Wow, how tall are you?" and jace says 'six four'. Also palyed 6-6 michael jordan in the 1999 biopic so 6-4 is gotta be the least any actor would have to have been to get that role.