Michael McKean's Height
5ft 9 ¾ (177.2 cm)
Peak height was 5ft 11 (180.3 cm)
American actor best known for roles in films such as This Is Spinal Tap, A Mighty Wind, Best in Show, D.A.R.Y.L, Clue and TV series Better Call Saul and Laverne & Shirley.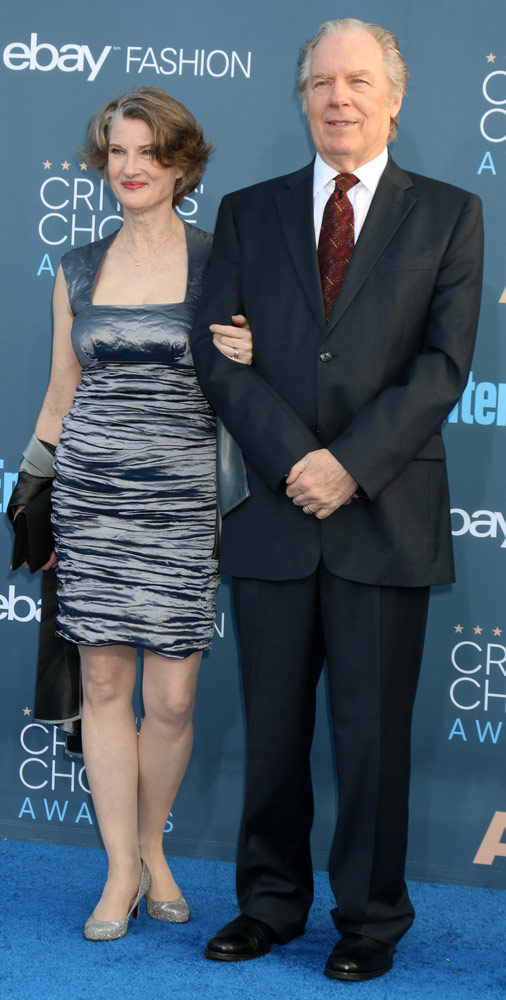 Photos by PR Photos
You May Be Interested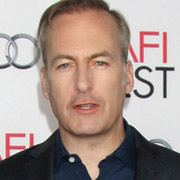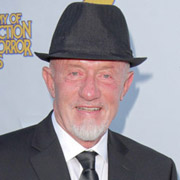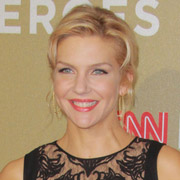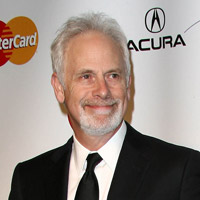 Add a Comment
22 comments
Average Guess (14 Votes)
Peak: 5ft 10.5in (179.1cm)
Current: 5ft 9.2in (175.8cm)
179cm guy
said on 27/Aug/19
Peak: 179cm
Current: 176cm
179cm guy
said on 20/Feb/19
Rob, what kind of range do you see as being believable for McKean as a peak/current height assuming that he's only lost 3cm at around 70 years of age? The average guess seems to be in favour of option E, but he has such languid posture that he's always looked like a 5'8 guy next to Bob Odenkirk on Better Call Saul:
A) 183/180cm
B) 182/179cm
C) 181/178cm
D) 180/177cm
E) 179/176cm
F) 178/175cm
G) 177/174cm

Editor Rob
He could be argue a cm less than what he's currently at for both marks, I haven't ruled that chance out.
Tall Sam
said on 29/Aug/18
His neck is bent often on Better Call Saul and he can look really short and even edged by Odenkirk fairly often but this could be to some degree camera effects or McKean's performance. Definitely some notable height loss at any rate.
MaskDeMasque
said on 11/Aug/17
I thought he looked slightly taller than 5'9 odenkirk, I'd say 5'9.5
KH
said on 29/Jun/17
McKean is an old man now and with bad posture to boot. To my eyes he is still a little taller then Odenkirk so this listing is fine to me.
Finn
said on 9/May/17
He and Bob Odenkirk looked exactly the same height in today's episode of better call Saul
6'5" barefoot...
said on 5/May/16
haaaha funny...in the movie airheads 1999 he was clearly taller than adam sandler, joe montagna, and closer to Brendan Frasiers hieghts whatever that is....peak...anyway who cares he made more money and is famous compared to these losers claiming he was 5'9" peak height....what a joke people uneducated people are...
Andrea
said on 1/Apr/16
To me, he looks easily under 5'10 there with Tom, more a solid 5'9! Of course, Tom might have some footwear advantage and he could have been 5'9-5'10 13 years ago... Of course, that's not an ideal clip to see the height difference, though! Today, no need to post them here (just google it), there are many pictures where he can look 5'8-5'9! I can believe he'd still measure around 5'9, if he stood straight, but 5'9.75 is just a bit optimistic! Out of bed or in a pair of shoes he may well measure that mark though...
Andrea
said on 29/Mar/16
5'9.75 is a VERY generous listing, Rob! I can believe he sometimes doesn't stand as tall as he can (that would explain why he can look shorter than Bob in some photos) but 5'9.75? He could measure near that mark out of bed...
Look at him with Tom 13 years ago:
Click Here
I know the ground probably is giving some advantage to Tom but he still looks a lot shorter than him!
Editor Rob: I thought he held close to 5ft 10 in that scene with Tom...today you could argue not much over 5ft 9, but I really think some of that is just his posture being poorer.
Andrea
said on 26/Mar/16
Rob, could you update his description, maybe add a photo and of course fix his listing?
He's 68 now, so he likely lost some height... How much i don't know. All i can say is that he looks very similar to Bob Odenkirk in photos, sometimes slightly taller sometimes slightly shorter! They probably would measure within 1/4 inch each other...
This guy even had a role in Smallville and, as far as i remember, Tom did look noticeably taller than him, at least 5 inches!
Maybe he was more 5'10-5'10.5 at peak and 5'9-5'9.5, now? Actually, i'm being VERY generous by saying 5'9.5 because, as i said, he can really look a weak 5'9 at times next to Bob and other cast members of BCS!
Editor Rob: could be a guy with a more looser posture, but today might be a weak 5ft 10 and his peak I will need to keep an eye out for. I remember in the couple of x-files episodes thinking he might have been nearer 179 range and he was about 50 then.
Rampage(-_-_-)Clover
said on 1/Mar/16
"Michael McKean's height is 5ft 10½in (179cm)"
"Peak height was 5ft 11in (180cm)"
That's being generous considering he can look barely taller than Bob Odenkirk on BCS
Nick
said on 13/Apr/15
Good point with BCS. Basic 5'11 and change in his day, now barely an inch over 5'9ish saul. My dad and I are the exact same height differential.
Dan
said on 2/Apr/15
He looked taller back in the day but he looks almost the same size as Bob Odenkirk in Better Call Saul now. I was actually surprised.
Mr-KILLER-SHRIMP
said on 5/Jan/12
Charles Shaughnessy is listed here at 182cm (his own claim) - No way Michael McKean is 180cm:
Click Here
Granted Shaughnessy is closer to the camera, but the difference between Shaughnessy and McKean is more than 2cm. McKean is 5'10" MAX.
guyfrommars
said on 16/Jun/11
No way he was ever 5'11". In the Star Trek: Voyager episode he appeared in, he was shorter than 5'10" Garrett Wang. Although Wang had a footwear advantage (he was wearing boots opposite McKean's flat ballet slippers). Also, Kate Mulgrew (5'5" and wearing 2.5" heels) was around 2 inches shorter than him. I'd say McKean is 5'9.5" or 5'9".
Mr. R
said on 22/Nov/10
I just saw Michael at a theater party for his new show in LA. He actually stood directly in front of me in the elevator on the way out. I could see the bald spot on his head. He is near 5-10 now.
Tony G.
said on 11/Apr/08
I just saw a "Laverne & Shirley" episode in which "Shirley's" brother visited. The actor who played him was quite a bit taller than Michael... 3 to 4". They say in the episode that Shirley's brother is 6'2", but the actor looked taller than that.
D. Ray Morton
said on 27/Mar/08
Actually, I just looked at a pic I snapped on my friend's phone. I hereby upgrade my estimate to 5'11" straightened up. He had bad posture, which made him look quite a bit shorter.
I wouldn't be surprised if his peak height was 6'.
D. Ray Morton
said on 26/Mar/08
Talked to him earlier today. Looked 5'9
Dom
said on 19/Jul/07
He's 6'0 dead on maybe a bit taller.
[Editor Rob: actually I remember...this guy was in episode of Lone Gunmen opposite dean haglund who wore converse...mckean wasn't taller.]
trueheight
said on 4/Sep/06
AKA of Spinal Tap fame!!! lol
Regus
said on 30/Aug/06
AKA Lenny of Lenny and Squiggy fame! Sure. If anything I would have guessed he was a little taller.