Jonathan Banks Height
5ft 7 ½ (171.5 cm)
Peak height was 5ft 8 ½ (174 cm)
American actor best known for roles in films such as Beverly Hills Cop, Airplane!, Gremlins, Freejack and 48 Hrs. On TV he has appeared in Breaking Bad, Better Call Saul and Wiseguy.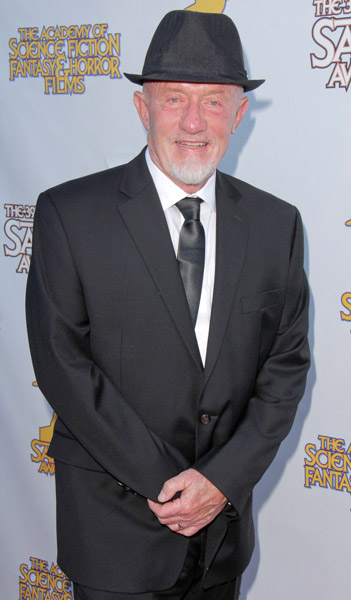 Photo by PR Photos
You May Be Interested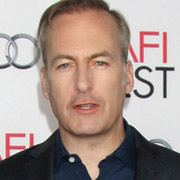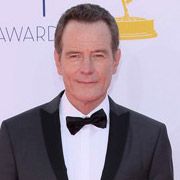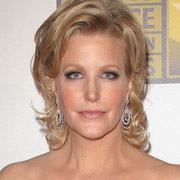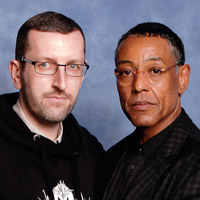 Add a Comment
19 comments
Average Guess (25 Votes)
Peak: 5ft 8.33in (173.6cm)
Current: 5ft 7.33in (171cm)
Genau
said on 7/Feb/21
170 cm now peak 174 cm
Ian555
said on 31/Dec/20
Rob how tall would you say the guy who plays Hector Salamanca is? He is listed on Google as 5' 11" but never seems to appear that tall on Better Call Saul next to Giancarlo Esposito
Click Here
,
Click Here
.

Editor Rob
lost at least an inch now
Siddarth794
said on 24/Jan/20
As a fellow 5'7.5" guy, it's good to know that the Badass Mike Ehrmantraut , my favourite character of Breaking Bad/BCS is of my height. Makes me bit less insecure
Tall Sam
said on 12/Jun/19
Funny to see him pop up rewatching Gremlins, he was rather less authoritative back then lol. I think he's possibly heading for a low 5'7" with age but could look average with the shorter the average BCS and BB casts, which were short enough to make Cranston look relatively tall at times.
khaled taban
said on 10/Jun/19
Peak :5'8.5"
Cureent:5'7.5"
179cm guy
said on 9/Jun/19
@Travis I agree. 5'8 peak. 5'6.75 now.
Nik
said on 5/Aug/18
I like his hat!
Sacred
said on 6/Nov/17
171 cm now
Travis
said on 30/Sep/17
I'd reckon he stands 5'6.75" today. 5'8" flat back in his prime.
Rampage(-_-_-)Clover
said on 26/Jun/16
Rob, how tall do you think Ken Wahl is?
Click Here
Click Here
Click Here
Was one of the other leads in Wiseguy. Not in the limelight anymore but he was a well-known actor in the 80's-90's. He's been listed 6ft in places.

Editor Rob
not seen enough of him really.
Sam
said on 23/May/16
Actually having rewatched Breaking Bad I think he could have been near a solid 5'8" still and edged Aaron Paul most of the time.
BT
said on 18/Apr/16
@Editor Rob: How tall do you think Mark Margolis is/was? (plays Hector Salamanca). He's 76 years old now so he's probably lost a little bit.
ShortRussianDude
said on 7/Apr/16
@Andrea I Saw Micheal Mando Briefly at an expo event in 2012 he Looked Slightly shorter than me I'm More Or Less 5 ft 6 on the nose give or take a couple of millimeters.
5'5.5 For Micheal.
Andrea
said on 29/Mar/16
Big G maybe would agree with you? :)
I think even him, he would be more reasonable than you, though!
And i never insult people, i don't need to!
You never post pictures or videos, you just take a wild guess in every page!!!
You want to
troll
? Go to the general height page... That's the place for you ;)
Rampage(-_-_-)Clover
said on 27/Mar/16
Because more people agree with me but more importantly I don't insult other posters unlike you...and sorry but just about every single page is polluted with your pathetic rants.
Andrea
said on 21/Mar/16
Stop downgrading? Where did I downgrade here?
I did say i can't say anything about his peak but on BB and BCS he generally can look anywhere in 5'7-5'7.5 range, at times even almost 5'8! I said you can argue he looks just 5'7 flat at times but i wouldn't go lower than that! This is not called downgrading, but discussion :)
The fact is... that you should stop UPGRADING everyone! Almost every page is spammed with your silly estimates!
I wonder why Rob still allows you to post on this site...
Rampage(-_-_-)Clover
said on 17/Mar/16
Stop downgrading Andrea. He did look around 5ft8 range in Wiseguy...today a bit under
Andrea
said on 15/Mar/16
Thank you, Rob! I can't say anything about his peak but 5'7.5 is about right! You can certainly make an argument for 5'7 flat at times, though! He can look near 2 inches smaller than Bob but again it's not impossible that Bob is 176...

Editor Rob
he definitely looks a guy who was taller in his 30's compared to recent years.
Sam
said on 14/Mar/16
Looked similar height to Aaron Paul and Giancarlo Esposito on Breaking Bad as I recall, in stills Paul actually looks to edge him. These guys and Hank give Cranston a comparatively tall presence on that show, Badger is the only major character I recall that was a genuinely tall guy in that cast.