Anna Gunn's Height
5ft 9 ¼ (175.9 cm)
American actress best known for playing Skyler White on tv series Breaking Bad and Detective Ellie Miller on Gracepoint.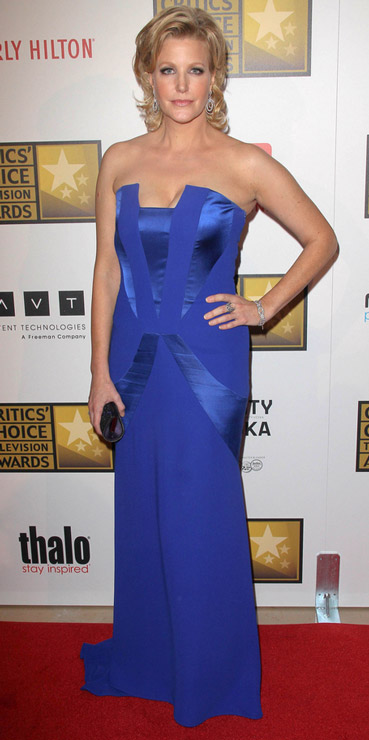 Photos by PR Photos
You May Be Interested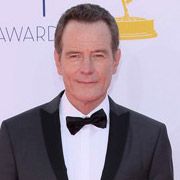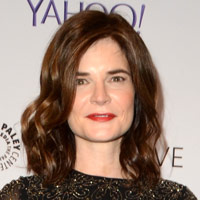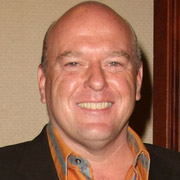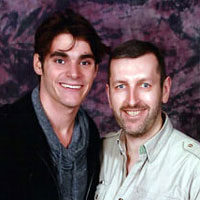 Add a Comment
28 comments
Average Guess (44 Votes)
5ft 9.59in (176.8cm)
Andy Cash
said on 23/Mar/21
5.10 Perfect in every way.
Damme
said on 16/Apr/20
Weak 5'10. Really tall women.
DarkPower729
said on 22/Aug/19
Doesn't look anything less than 5'9.75" under any circumstance. 5'9.25" is really short for her. She's 5'10" in my book.
Nik
said on 28/Jul/19
Just look at the average guess (5'9.86" after 23 votes!)! It's great to give her her 28th comment on the 28th July 2019!
Mickie
said on 28/Dec/18
I thought she looked 5'9"
Jack
said on 3/Feb/18
If she is 178cm then Bryan Cranston's got to be 179cm
Don Julio
said on 18/Jan/18
People keep saying 178 cm, but I'm thinkin more 177 cm. She should get an upgrade because I'm definitely not seeing 176 at all
SS
said on 20/Nov/17
Absolitely agree with this change
Sacred
said on 6/Nov/17
178 cm for Anna Gunn
Tunman
said on 6/Nov/17
Yeah,I just finished watching Breaking Bad quite recently,and honestly I would be surprised if she's significantly taller than Brandt (which gets also listed at 174).I just fail to see her giving that near 5'10 impression,she looks too often in the 174-5range to be 176-7 and that's assuming Bryan didn't lose anything.5'9 flat is just much better,let's say she could have a very small fraction on Betsy but no more.Funny that voters give her a solid 5'10,clearly many throw guesses without even looking any pic or video.So,a little downgrade,Rob?

Editor Rob
5ft 9.25 might be closer, I can see 5ft 9 possible, 9.5 as a maximum.
Andrea
said on 6/Nov/17
I agree, Tunman. 5'9.5 is definitely the most I would argue and she may well be not over 5'9. She actually didn't look much different than her "sister" Betsy Brandt on the show, as far as I remember. And the same Betsy claims to be just under 5'9, which seems very honest and believable...
Intevel
said on 5/Nov/17
Rob, I'm a little bit confused. You have Anna listed at 5 ft 9.5. But you said it's totally possible that sometimes she's 5 ft 8.5 to 5 ft 9. So is it possible that her height varies day to day? Like for instance one day she's 5 ft 9.25 and other days is even less than 5 ft 8.75?

Editor Rob
I'm saying there is a good chance she may not be over 5ft 9, because she could seem smaller than it a fair amount.
Tunman
said on 27/Oct/17
Rob,even if Duncan is 6'1.5" that still makes her significantly under that 5'9.5"mark.She hardly looks 5'10 despite heels.Also look at her with Cranston.Again most of the time she hardly looks more than 5'11 compared to him, actually not that much taller than him despite quite high heels and she doesn't even seem to be taller than RJ Mitte whom you've met and listed at 5'11.25" so he's no more than that for sure
Click Here
a downgrade to 5'9 would be a good beginning.I mean I highly doubt Cranston and Mitte are both lift wearers,actually none of them imo.

Editor Rob
at times on Breaking Bad I could see Gunn being 5ft 8.5-9 range, it's not totally impossible.
Tunman
said on 26/Oct/17
Rob,she could look shorter here next to her 6'2 ex husband
Click Here
that Cranston already lost height when playing Breaking Bad?

Editor Rob
Duncan only claimed 6ft 1...although he typically looked taller in a program in Scotland he became known for - Taggart...and certainly looked comfortably taller than Rutger Hauer in Split Second too and what's funnier is Rutger has the gall to claim 6ft 3 for his height.

Faza
said on 25/Oct/17
She only looked taller than bryan cranston on breaking bad when in heels but tgey were very close in height 177- 178cm looks fair game for her very tall for a women and betsy brandt too who is like an inch shorter
Travis
said on 23/Oct/17
She dwarfs me. Easily 5'9.75"
mrtguy
said on 20/Oct/17
Wow I thought she is at least 5'10'' or 11
Anonymous
said on 28/Sep/17
she looked shorter in some of the shots. But i doubt shes under 5'9. at least 5'9 maybe 5'10
Rampage(-_-_-)Clover
said on 5/Aug/16
177-178cm range is fair
TNTinFL
said on 26/Oct/15
I would say this is probably dead on. I just finished watching Breaking Bad on Netflix. There were several scenes where she was barefoot talking to Bryan Cranston's character and they appeared almost eye to eye. He was just a shade taller.
Rampage(-_-_-)Clover
said on 14/Mar/15
5ft9-5ft10 for definite
mike 1.82
said on 25/Feb/15
1.76 cm for sure Cranston is 1,74 - 1.76 max. in breaking bad 1.80 with that 4cm shoe. im Sure
sda
said on 22/Feb/15
No way she is taller than 175 cm. 177cm doesn't make any sense. Watch the first season of breaking bad and you will se that walter is at least 4 cm taller than her.
Mike
said on 16/Dec/14
Rob can you add Gracepoint? Sucks that they won't go for another season. Her and Tennant are pretty good in it. Almost as good as the original one.
BGee
said on 13/Dec/14
Looks like a full 5'10 to me.
ray
said on 29/Oct/14
she is for sure a inch shorter than Cranston, They had him 5'11 on Breaking bad and I think he is 5'10.5 for sure, She only looks taller than him when in high heels- This listing for Her is about right- 177cm
Vecrotus
said on 9/Apr/14
Without her heels, Anna is slightly shorter than Bryan Cranston but towers over him with them on. Even without her heels she is still taller than 5ft 8in Aaron Paul. I think this listing is spot on, though 178cm cm is a possibility.
Drift
said on 10/Mar/14
I thought she was 6ft. She towers over Bryan Cranston in breaking bad!