Michael T Weiss Height
6ft 2 (188 cm)
American Actor best known for playing Jared on The Pretender and Mike Horton on soap opera Days of Our Lives. He mentioned his height on the Conan O'Brien show, claiming
"I'm six-three"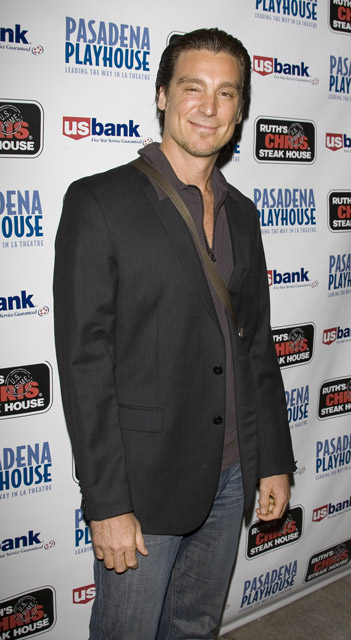 Photos by PR Photos
You May Be Interested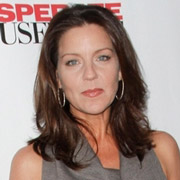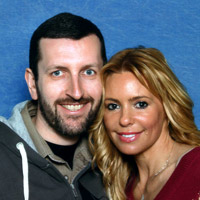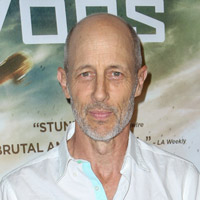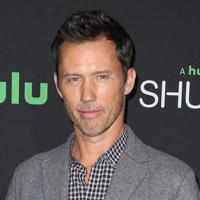 Add a Comment
14 comments
Average Guess (1 Votes)
6ft 3in (190.5cm)
Noah99
said on 15/May/17
This article from Xposè Magazine in 1998 states his height as 6ft2.
Click Here
Rampage(-_-_-)Clover
said on 9/Dec/16
6ft1 is too low but 6ft3 is also stretching it slightly. Around the 6ft2 mark is fair
thebad7
said on 23/Sep/11
Michael Weiss recently appeared on an episode of this past season's BURN NOTICE. 6'3" is too high for him. In this episode, he looked around 6'1" compared to Bruce Campbell and Jeffrey Donovan--he had about 1" on both actors, both of whom are in the 6'0" range. 6'1" sounds right for Weiss.
tb7
hamster65
said on 8/Jun/11
don't know but they are rather large and should be for a man of his height.
Martyr
said on 4/May/11
closer to 6'1.5, I think. Patrick Bauchau, who's listed at 6'3, looked 1 or 2 inches taller...
Brian
said on 25/Feb/11
I would say 6'2". I once stood next to him and I'm a legitimate 6'1" myself
Shadow2
said on 6/Jan/11
I saw Weiss on an awards show stage years ago, back when he was doing "The Pretender". He was standing alongside David James Elliott of "Jag". I've met Elliott and he's 6'3.5" in standard shoes. On the awards show Elliott was noticeably taller than Weiss. I'd put Weiss at max. 6'1.5" in standard shoes. He always looked this height on "The Pretender", never the 6'3" he claims.
JimmyD
said on 3/Dec/10
I have wanted to know Micheal T. Weiss the actor shoe size for many years ....does anyone know ?
Mr. R
said on 7/Dec/08
I saw Michael the other night, and we chatted for a bit. Sadly, I have to raise my eyewitness account. He is at least 6-2. Not quite 6-3.
Mr. R
said on 29/Jul/08
I have seen Michael in Venice, CA, and he is nowhere near 6-3. I saw him a few weeks ago, and I was almost looking him in the eye. At best 6-1.
ras
said on 5/Jul/07
He doesn't look 6'3 next to Andrea Parker in the pretender. I'd also give him 6'2 but adds an extra inch to his height.
CelebHeights Editor
said on 22/Aug/05
Said on Conan
"I'm six-three"
Yao Is 7-7
said on 21/Aug/05
I have seen Roger Moore say in an interview that he is 6 feet tall. George baker played in Bond film 1977 The Spy Who Loved Me. Baker was listed usually at 6-3. In the film he appears a solid 3 inches taller than Moore. So this adds up.
Then Baker is also in the 1969 Bond film On Her Majesty's Secret Service with George Lazenby. In this film with Lazenby slightly using bad posture Baker appoears about half an inch taller than Lazenby. Lazenby also appears about an icnh taller than Dedmond Llewlyn who was 6-2 in this film.
So this puts Lazenby at either 6-2 1/2 or 6-3.
Now look at this image...Lazenby fully up (when he is full upright in the Bond film he is an inch taller than Llewylen and same hiehgt as Baker at 6-3) and Weiss is not fully upright.
http://www.visimag.com/xpose/images/xs09_cont_pretender.jpg
Now imdb recently put Lazenby's height at 6-2 1/2 I asked one of their admin about this and they claimed that this was sent to them by Lazenby's reps as his exact height nowadays, down from 6-3 in his youth....
ook so this means he's maybe 6-2 1/2 in this pic with Weiss while upright and Weiss slightly looking down again:
http://www.visimag.com/xpose/images/xs09_cont_pretender.jpg
INDEED Michael T. Weiss is 6-3, but again Lazenby's height is wrong.
Anshelm
said on 23/Jul/05
His character, Jarod, in The Pretender was said to be 6'2" tall. He did look maybe 4–5 cm taller than George Lazenby in the series, though.