Jeffrey Donovan's Height
5ft 11 ½ (181.6 cm)
American actor best known for playing Michael Westen on Tv series Burn Notice. In film he has appeared in Blair Witch 2, Hitch and Changeling.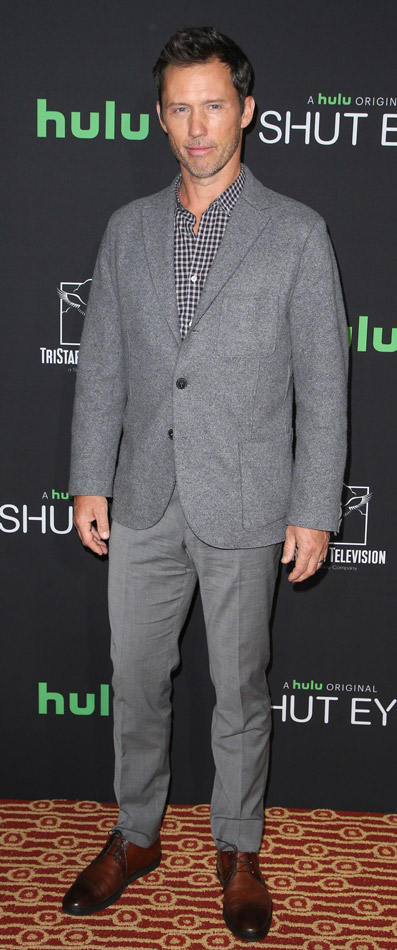 Photos by PR Photos
You May Be Interested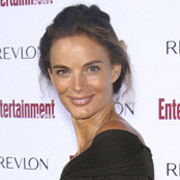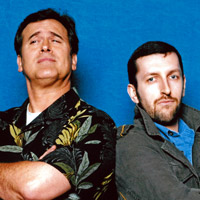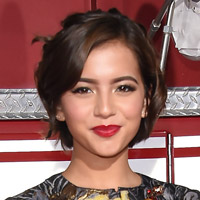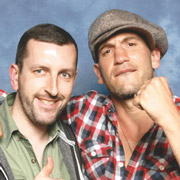 Add a Comment
63 comments
Average Guess (24 Votes)
5ft 11.65in (182cm)
Ferris
said on 14/Dec/20
Yo Rob, Is this guy legit for Martial Arts Category?
Chris Junior Hernandez 1990
said on 11/Apr/20
Coby Bell should need a listing. Not less than 6'2 with Donovan.
Hung
said on 7/Mar/20
this guy is about 6.1 on the higher end maybe barely 6.2..its possible without shoes 6.0 but no way under that
seen him many times
Chris Junior Hernandez 1990
said on 4/Nov/19
Matthew Fox had 6cm on Jeff.
Junior Hernandez 1990
said on 16/Jun/19
I will rule out 6'0 out for bed for Donovan.
berta
said on 9/Jan/19
wasnt he listeed as 6 foot 1 in the start? I remeber back in the burn notice days he was listed as 6 foot1/4 It always looked to mutch because Bruce Campbell had 1 inch on him ( could someimes look less) I think like this bruce was no less than legit 184 baCK IIN 2007 AND LOOKED max 2,5 cm taller. That measn this guy cant be shorter than this. I think Bruce 184,2-5 and this guy 182.

Editor Rob
In 2006 I think so.
Rampage(-_-_-)Clover
said on 8/Jan/19
Weak 6ft is still arguable
bob bob
said on 28/Oct/18
him and angus sampson looks the same height in fargo,
Junior Hernandez 1990
said on 2/Jul/18
Jeff look 1.5" shorter than 6'1 1/4 Mark Pellegrino who wear a flat sandals.
Click Here
Footwear can be seem here. Mark about 0.5" sandals, Jeff 1-1.1" dress shoes
Click Here
Chances is Mark should be under listed by Rob. He could be 6'1 1/2 not 6'1 1/4 when standing straight up. Jeff listing is fine at 5'11 1/2.
Scottish184
said on 27/Jan/18
He listed himself 6'2" on his DL in Fargo in season 2 episode 8.
JJAK
said on 2/Dec/17
Dude is about 511 maybe listing in the am not over he looks taller due to his anemic build.
highlysuspect
said on 7/Aug/17
Looked full 6 foot in Fargo when compared to Wilson. However his boots probably had a significant height advantage on wilsons sorel's
Dmeyer
said on 27/Jul/17
Looked 5cm over 181cm Wilson on Fargo but has 2cm more shoes that Steel makes him 183cm
Rampage(-_-_-)Clover
said on 20/Jun/17
This is probably closer but not less...
S.J.H
said on 19/Jun/17
180 to 181cm for him nothing over or lower. Solid 5'11
berta
said on 22/Nov/16
i thought looked a 6 footer always could be just under
Tony Stork
said on 16/Nov/16
@Editor Rob,
Wait? Rob, I was talking about David Cook (singer), not Jeffrey Donovan. I was ask u how tall David looks next to Jeffrey and other celebrities. I think u misunderstand my question
Editor Rob: Cook at times actually can look close to 5ft 11 on his own.
Tony Stork
said on 16/Nov/16
@Editor Rob,
since u have downgraded Jeffrey,
how tall does that make David Cook?
Click Here
Click Here
Scott Foley
Click Here
Kris Allen
Click Here
Click Here
i remember u said years ago that he's somewhere inside the 5'11" range, but i would rule that out actually. having a look at him with other celebrities i would say he's rather nearer 5'10" flat or possibly 10.5" (if he's ever lucky). i remember some forum mentioned that he claimed 6ft in a interview lol. he's nowhere near that let alone that. he always looks average to me. To me, i think he's somewhere in the 5'10" range.
Editor Rob: Tony, with Bruce Campbell I don't think he really looks more than an inch shorter.
S.J.H
said on 15/Nov/16
Nice downgrade rob. He is this tall in the morning scene of burn notice i watched many episode and those scene from deeping night he looked solid 181cm and bruce campbell solid 184cm
Rampage(-_-_-)Clover
said on 13/Nov/16
Looked sub-5ft11 w/h Mark Pellegrino who was in sandels
Editor Rob: I think his shoes looked thin style, but in that clip he could look at most 5ft 11.5
Rampage(-_-_-)Clover
said on 3/Nov/16
Donovan: 182-183cm
Campbell: 184-185cm
Rob, could be a compromise?
Editor Rob: I could see him fall into slightly under 6ft at times.
S.J.H
said on 29/Oct/16
6'1 Mark Pellegrino look much taller than donovan in burn notice. Rob may need time to figure out he is under 5'11.5 for sure
S.J.H
said on 27/Sep/16
He can only be 6'0 with a hair and 5'11 barefoot
Alex
said on 3/Sep/16
hey rob! How height Zahn McClarnon for you? I saw in fargo with Jeffrey.
John
said on 1/Sep/16
He's got one of those almost perfectly proportioned body's that makes him look shorter than he is.
The majority of 6 Foot men have long legs.... But he has short legs and a long torso with impeccable posture
Jake: 1.84 m- 1.85 m
said on 12/Oct/14
To me he looks a 6ft guy. Well, 182 cm is the lowest he could be.
1.81cm
said on 20/Oct/13
I recently re-watched a season 1 episode on DVD with the commentary on, Jeffrey confirmed his height as 6'.
Sam
said on 11/Oct/13
If you look at his posture, he's a guy who squeezes every inch out of his height. One of the most upright actors I've seen.
Maximus
said on 13/Sep/13
Probably 6' and at times wears lifts......doesn't need to but some guys, even if they are 6', like to play around with lifts.
avery_t
said on 3/Sep/13
looks 7 inches taller than fiona in flats
Chris
said on 23/Jun/13
I watched the book of shadows blair witch project and saw jeffrey donavans real height is like 5 foot 5 inches ever since then i was suspicious of his height and apparently i am not the only one
burn notice extra
said on 27/Apr/13
I was on the set as an extra on burn notice, won't say when, but the guy had on very suspicious footwear on that day that had give him atleast 1.5inches!! the guy looked around 6'2, and im 5'10 barefoot! can anyone answer me, why would a 6'0 footer due this??????
Triplescrew
said on 30/Jan/13
I had guessed 5'11" watching the pilot.
(S)ain't
said on 3/Jan/13
Slim with great posture. Could easily be mistaken for 6'1-2". I love burn notice.
yea right
said on 21/Sep/12
you guys are high. he's not that much taller than cars he gets into. if he's six foot tall than chargers must be 5'8 tall right..
Alejandro
said on 4/Sep/12
I was an extra on the show and I saw him in real life. I'm 6'1" and he was taller than me. I'm thinking like 6'4".
Rampage(-_-_-)Clover
said on 26/Jul/12
He's 1in shorter than Bruce Campbell on Burn Notice...
5ft11.5(182cm) is closer
TNTinFL
said on 23/Jul/12
Sounds about right.
I agree with the previous poster in that he does appear to 'fluctuate' in height next to Bruce Campbell. Not sure if its footwear changes, camera angles or what not. I think Bruce is still taller, but they appear to be pretty close.
jake, 1.82 m- 1.83 m- 1.84 m
said on 9/Feb/12
He's slightly taller than 181 cm Jimmy Kimmel. He's 5ft11.75 (1.82 m) minimum, 6ft on the nose is very fair.
HellBoundPower
said on 27/Jan/12
On Burn Notice he can sometimes look taller than Bruce Campbell, and other times shorter. Also in an episode he was described as "6'1", dark hair, impeccabley well dressed." Is it possible that he could be 6'0.5"?
M
said on 17/Dec/11
No no no. Mark Pellegrino in flip fops has 2-2.5 inches on Jefffrey Donovan in dress shows.Season 1, episode 2, 19:44 Netflix. I am surprised, I thought that they are the same height.
lorne
said on 16/Sep/11
Dan says on 23/Jun/11
He probably is a tad under 6 feet. He has a military posture
Yeah, and he does look an inch shorter than Bruce Campbell at times.Thing is, Campbell has said that he's "6ft1" in boots.Obviously, Campbell is over 6ft, which means he would be close to 6ft2 in boots. What I think he meant was that in boots he LOOKS 6ft in relation to everyone else, since the boots give him an inch and a half versus the 1 inch regular shoes give. So if he's wearing boots he could look an inch taller than 6ft Donovan.
Another thing that bothers me though, is what the poster said about his ID saying "5'11". ALso, in the pilot, it shows an ID card that says 5'10.Considering he looks a 6 footer, it is possible the producers we're just lazy, and printed 5'10/5'11 becuase they are common heights, that are average yet respectable. Also, in a later episode, someone refers to Donovan's character as "6ft1" and also says he has "impeccable posture". NOw he isn't 6ft1, thats for sure, but he does have impeccable posture LOFL.
So ultimately we knw 2 things about Mr Donavan's height:
1. He is NOT 6ft1 and
2. He is most certainly TALLER than 5'11, and 5'10 is a joke.
THat said, I believe his 6ft listing is sufficent, though it is definantly his MAX height, and there is a good chance he drops under 6ft in the evenings
So he is either a legit 6ft guy, or a solid 182cm guy who looks 6ft becuase of that damn good posture of his. NEVER UNDER 182cm in any case.
MD
said on 24/Jun/11
Kind of off topic, but does this guy have short legs, or is it just me?
Click Here
He also looks way thicker in his upper body than when you see him in suits, which may with his short-ish legs make him look shorter than he is.
Dan
said on 23/Jun/11
He probably is a tad under 6 feet. He has a military posture.
joseph
said on 5/May/11
There is an episode of Burn Notice where he flashes a Michael Westen photo ID with height 5'11". I can't imagine any circumstances in which they'd print a stage prop with a height erring on the side of too short.
Jimminybillybob
said on 18/Mar/11
He's definitely not 5'11". He's 6' at least. He's never dwarfed by other tall actors on Burn Notice, like Garret Dillahunt, Jay Karnes, Coby Bell, Tim Matheson etc etc.
dan
said on 2/Jul/09
no way the guy s 5-10. i live in miami and worked as an extra on burn. i am 5-8 barefoot and had on a pair of chepewa engineer boots that gave me an extra 2 inches. jd walked by me and he still had an extra 3 inches on me. and i dont think will smith is 6-2. i actually think he was wearing lifts in hitch. the scene would not have looked right with jd being taller then smith
contradiction
said on 3/Jun/09
Close up of Michael's I.D. at BN says birth 1966 height 5' 10" . Sure it's fictional character but why make the character shorter than the actor?
ruth
said on 23/May/09
he looks very short. never seen the show just the previews. he looks smug and arrogant and thinks he looks sexy! let me tell you, WRONG!!!
anonymous
said on 9/Mar/09
A solid 6 footer. In hitch he was 2 inches shorter than 6 foot 2 will smith. He was 12cm taller than 5 foot 5 eva mendes with heels.
Josh.J
said on 23/Feb/09
im not sure asimov, i saw the episode as well and i can tell you that they were very close in height. if anything donovan looked a smidge taller but it was almost indistinguishable. they were both in suits so i assume they both have dress shoes and heel height. i'd say they're both solid 6fters.
Asimov42
said on 1/Jan/09
In the episode "Bad Blood" of Burn Notice, he's standing next to Michael Shanks who is a legitimate 6' in a club talking to him. Donovan looks to be about an inch shorter than Shanks. Meaning either Donovan is 5'11" or Shanks is 6'1". I'd believe the former before the latter.
Dan
said on 12/Sep/08
Im sorry guys, I dont care what he's listed as, but Bruce Cambell is taller then 6-0.
He practically towers over all his costars. Boxing fighter's pic, he make that chick look like a hobbit.
Yaspaa
said on 12/Aug/08
Click Here
bcfan,what exactly have you been watching 181-182 for Jeff.
jeffreyluver
said on 1/Aug/08
I don't even care how tall he is, he's hot!!!! He always looks tall on BN so its possible that he is in fact 6'1, hey, what do i care? the taller the better! (however, i think he's probably more like 6'3)
bcfan
said on 25/Jul/08
In photos from a red carpet Burn Notice event, Jeffrey Donovan looks alot shorter then a 6'1" Bruce Campbell.
stan
said on 16/May/08
id say 6`0..im 6`1..met him a few times...
nobody
said on 28/Apr/08
I'm a HUGE B.N (burn notice) fan, & on B.N he looks about 6'3 w/ shoes on, so the hottie could definetly be 6'1!
Boxing Fighter
said on 22/Mar/08
Looks one inch smaller than 6ft0.5 Bruce Campbell.
Maybe 5ft11.5
Click Here
Height Tracker
said on 31/Aug/07
He was at least an inch, possibly a little more shorter than Will Smith in the awesome movie Hitch.
JK
said on 26/Aug/07
184cm is wrong aswell, he is more 6'0''
rubelyn
said on 25/Aug/07
jeffrey donovan can't be 6'1". But that'ts what it says so i believe it.
Laura
said on 30/Dec/06
I met him when he did Hamlet. Jeffrey is 6'1. I am 5'3 1/2 and he sure towered over me. I have a pic but it is too blury due to a Cell phone pic.