Mimi Rogers Height
5ft 7 ½ (171.5 cm)
American Actress best known for roles in Austin Powers, Lost in Space, The Rapture, Desperate Hours, Someone to Watch Over Me, The Mirror Has Two Faces and Ginger Snaps. Kirstie Alley once mentioned
"I'm five foot eight and she's five nine"
. A 1994 Tennessean article described her as
"Tall (5-foot-8)"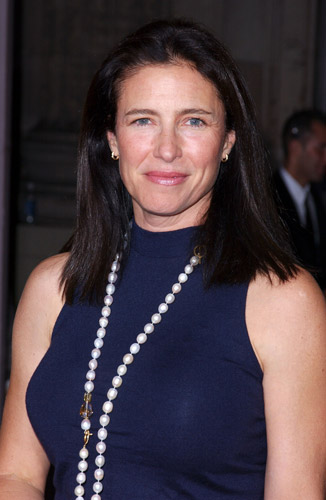 Photos by PR Photos
You May Be Interested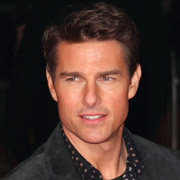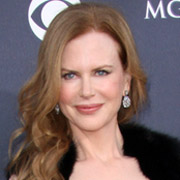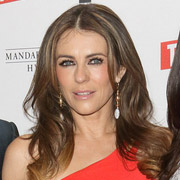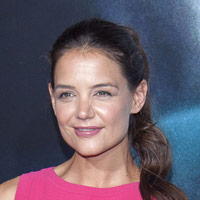 Add a Comment
23 comments
Average Guess (14 Votes)
5ft 7.57in (171.6cm)
Johan123
said on 10/Feb/20
Doesn't look any taller than 5'7" ex-hubbie Tom Cruise in pics of them together.
Siddarth794
said on 26/Jan/20
LOL. Why does Tom Cruise always marry chicks who are taller than him?! At 5'7 3/4 , he could find plenty of women shorter than him given that the national average is 5ft4 . 5ft8 is like the 93rd percentile for women.
Iman Ahmad
said on 8/Sep/19
I Guess She Is 171,5 cm Barefoot Today , She Is 171,5 cm Barefoot Today , But In Her Prime She Can reach 172,5 cm , A Lovely Woman ,
Junior Hernandez 1990
said on 14/May/19
@Mimi But you need to be rich to landed them like Tom. Lol (for short men's term only)
Nik
said on 4/Apr/19
@ Mimi - You are so right! 10 voters do think that she shares your height as well as your name!
Mimi
said on 3/Apr/19
All of Tom Cruise's wives are taller than him! Proof you don't always need to be tall to land beautiful women.
Junior Hernandez 1990
said on 26/Jun/18
Look more like 172ish.
Marquis
said on 10/Oct/17
Surprised she's that tall. Perhaps her curvaceous figure makes her look a bit shorter than she is.
Though I suspect she's more like 5'7" or 5'7.5".
Sandy Cowell
said on 27/Jul/17
I am watching Mimi in the 'X' Files Series 6, Episode 12, right now and have just been able to compare Mimi to Gillian Anderson. Mulder and Scully have been showered, along with many others, in a huge cleansing programme, so if Scully (Anderson) looks more than 6 inches shorter than Mimi, which she does, the explanation is a simple one! Scully is fresh out of the shower; Mimi's is not! She is dressed and shoed!
I've just been reading an impressive list of film credits of Mimi's. I don't know why, but the name strikes me as a name from the 40's or thereabouts and then when I saw this statuesque brunette, I did find it a little odd! I think she could even pass for 5ft8.5 - 5ft9, and that has triggered a perfectly sound and sensible question: can larger-bosomed ladies appear a touch (shut up, Mr Stanton!) taller than those with more 'normal' busts?
Well, I think it can tend to on a tall girl, but have the bang opposite effect (again, Mr Stanton!) on a smaller girl!
I think things like that are particularly obvious to young girls when they are growing and developing, and comparing themselves to each other, and of course, boys might notice that a lad with a broad chest might look taller, though beefier is undisputable!
Tonight Ms Rogers is getting 5ft8! I reckon she might have neared the 5ft9 mark when in her younger years.
Sandy Cowell
said on 23/Mar/17
...of feet Arch?
I'm inclined to believe what Kirstie Alley said about her own height being 5ft8 and Mimi's being more. I don't know about a full inch though so I'll go in between the 2 heights. 5ft8.5 it'll be and a nice cup of tea for me! I'm thirsty!
(Mimi sounds like a small person's name, or the sort of name you'd give to a miniscule dog!)
Arch Stanton
said on 27/Dec/16
Rob can you add The Rapture, Desperate Hours, Someone to Watch Over Me, The Mirror Has Two Faces, and Lost in Space?
Looks quite tall, yes seems about right. Hot in the 90s, with a lovely pair!
Spiderman
said on 24/Oct/16
A solid 5'8
judd
said on 13/Sep/14
in x-files series she looked a strong 4" shorter than Duchovny, so 5'8 is spot on...
Jason
said on 31/Jul/14
Patrick, there are pictures in which Mimi Rogers appears to be taller than Tom Cruise, which may be due to her wearing heels. Of course, Cruise appearing taller than Rogers could be explained by him wearing lifts, too (he's been known to wear them).
The following should be noted: In the most recent episode of "Wilfred," Rogers was standing next to actress Dorian Brown, in which both had flat footwear. Rogers was at least two inches taller than Brown; so, if Brown's listed height of 5'6" is to be believed, then Rogers' listed height of 5'8" here is correct.
patrick
said on 26/Feb/14
impossible. she is shorter than Cruise, who is barely 5'8' tall. Mimi Rogers is between 5'6" and 5'7"".
seb
said on 11/Nov/11
Just saw an old picture of she and Tom and she looks about 1"to 1½"shorter than him. So not 5'8".
Wide not tall
said on 21/Aug/11
Her proportions make her look a bit taller. Forgot to add that on the last comment.
Wide not tall
said on 21/Aug/11
Might've possibly been 5'9 out of bed and strong 5'8 in evening when she was younger. 5'8 flat now seems accurate.
quas
said on 29/Apr/09
heres Mimi standing next to a 5 ft 7.75 Tom Cruise. Id shes wearing heels but she still looks a lot taller than Tom
Click Here
Maribel
said on 20/Nov/08
I'd say about 171cm.
evan
said on 22/Jun/07
talked to her, she had flat sandals on and id guess 5'9-5'10 barefoot
Evanna
said on 13/Dec/06
Tom seems to have a thing for women taller than him (all three of his wives included)
johnny5
said on 23/Apr/06
Cameron Diaz and Mimi Rogers at 2000 mtv movie awards Mimi Rogers looked about 2 inch shorter cant see the shoes tho.