Missy Elliott's Height
5ft 1 (154.9 cm)
American Singer. She once said on Yahoo
"I'm 5'1"
, athough, with her song One 2 Step, she thinks she's grown:
"Because I'm 5 foot 2, I Wanna dance with you"
. On twitter she also mentioned a few times,
"I'm almost 5'2"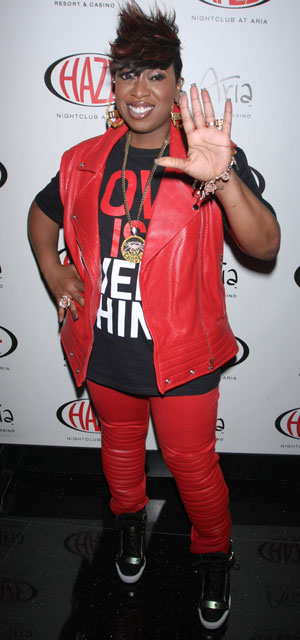 Photos by PR Photos
You May Be Interested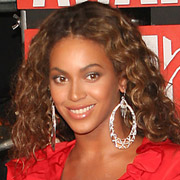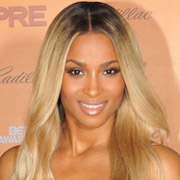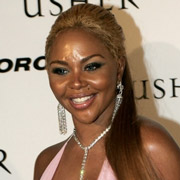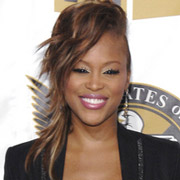 Add a Comment
14 comments
Average Guess (3 Votes)
5ft 1.17in (155.4cm)
Miss Sandy Cowell
said on 1/Jul/20
💐🎂🎈🎊 Happy Birthday Missy! 🎊🎈🎂💐
Wishing the delightful, bouncy-haired Missy Elliott a superb 49th Birthday today!
5ft1 😁👍🎁
💐🎂🎈🎊💐🎂🎈🎉💐🎂🎈🎊💐🎂🎈🎉
Nik
said on 4/Jul/18
I like her hair! Missy can have 5'1.25"!
Sandy Cowell
said on 9/Dec/16
Her striking hairstyle caught my eye - very attractive!
I have heard of Missy, but that's about it! Now I know she's between 5ft1 and 5ft2!
Leona
said on 9/Feb/16
I saw her Super Bowl 50 commercial with Alex Baldwin-with weight loss she looked very petite.Her persona makes tall to me... keep doing it Missy.
michael
said on 3/Oct/08
always thought she was way taller what a shock !
Rose
said on 13/Nov/07
Wow, I can't believe she's this short! I thought she was a lot taller than this. I guess TV does make people look taller!
roni
said on 2/Jun/06
i have stood beside her and i would say she struggles to hit 5ft a very tiny lady.
J.
said on 21/Apr/06
From the blog, 'Conccreteloop.com':
Click Here
'I met her really briefly at a concert a long time ago before the weight loss. I am 5ft 8 and when I hugged her, her head was right under my chest. LOL
I was like DANG!! I can't believe that you are so SHORT!Oh She said "Just over 5 feet!" She was really cool when I met her. Just happy to see all of us.
SO, I don't know the exact height, but she didn't even come up to my chest when I met her.'
[Editor Rob: yeah, she's gone from her actual 5ft 1 to '5ft 2' in the press cause of that rhyme, maybe she'll slip a lyric into future song, "Standing Five Foot Fo...on my tip toe"]
Karley
said on 24/Jan/06
Hey right know in music i am doing a bio on you and i thought you were a lot taller than you already know! I know you you feel i'm only 4 feet 11 in:( So see you in a couple months and talk to you later.
gyllenhaalic823
said on 12/Dec/05
to the editor:
"I'm 5 foot one I wanna have some fun" =))
but of course, "I'm five foot one i wanna have some fun and have sophisticated fun" doesn't work, ahh some sorting out to do . . .
but anyways i was really surprised to see how short she is, but in her music videos you can tell she is tiny even if she wears big shoes
erika
said on 26/Nov/05
Missy elliot is 5'2 and she said it in the song i,2 step by Ciara a ha aha a aha aha aha aha aha aha aha next time check cus she aint that short!
[Editor Rob: you try getting a rhyme with 5ft 1 ;) She has said this when asked her height way before that song came out...]
elvoys
said on 5/Nov/05
stood next to her outside a toilet. smaller than a child lucky if breaks 5 foot
Anonymous
said on 29/Aug/05
that is very funny...i believe she is about 5'1" or maybe 5"1 1/2' but no, i dunt tink she had grown...because shes like 30 sumthing already and you rarely see anyone in their 30s growing taller. haha.
J.
said on 2/Aug/05
She may be strecthing the 5'1" ... http://www.theage.com.au/articles/2004/04/08/1081326859585.html?from=storyrhs&oneclick=true
The writer says 152 cent. which converts to about 59 inches (4 ft 11). I will say that I vaguely recall her saying she was around that height back in a MTV interview when she filmed a music video for a song called "Beep Me 911" back in 1998.
Also, a picture that makes you wonder: http://imdb.com/gallery/granitz/1777/Events/1777/BobbyBrown_Grani_816164_400.jpg?path=pgallery&path_key=Elliott,%20Missy%20%27Misdemeanor%27
Bobby's leaning and I think it's confirmed that she's not the proper 5'11" he's always been listed as.