Molly Sims Height
5ft 9 ½ (176.5 cm)
American Model and Actress known for playing Delinda Deline in TV series Las Vegas and for films like Fired UP!, Yes Man and The Benchwarmers. On her official website she used to be listed as 5ft 9.5 and in a
Golf Digest
interview she said
"I'm 5-freakin'-9"
.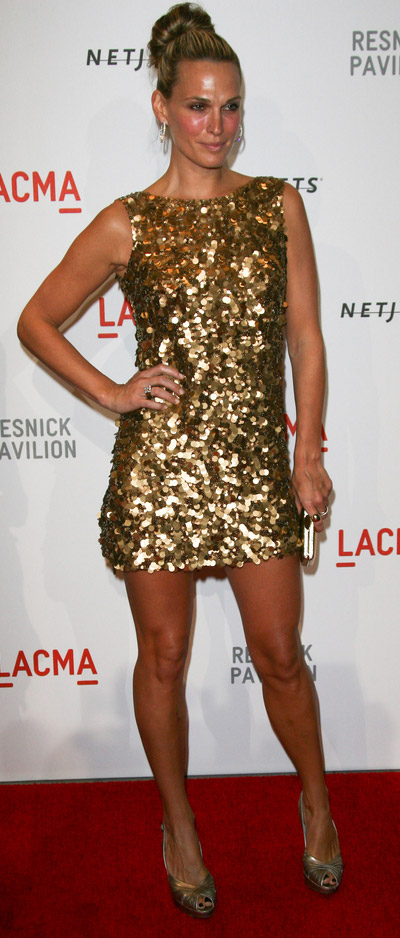 Photo by PR Photos
My husband is 6-foot-5 and I'm 5-foot-9.5.
-- US Magazine
You May Be Interested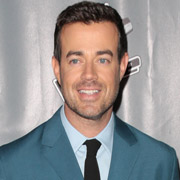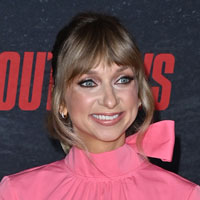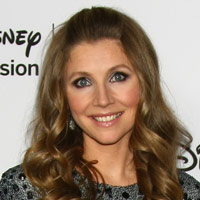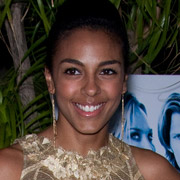 Add a Comment
33 comments
Average Guess (11 Votes)
5ft 9.3in (176cm)
Intevel
said on 4/Aug/17
Rob, does Molly look as tall as Brooke here?
Click Here
Editor Rob:
you can see them on
Flat ground
, I believe Molly would be smaller if measured.
Mary
said on 15/Jan/17
A strong 5'9". 5.9.5" seems perfect. I don't think she's 5'10".
J.Lee
said on 6/Oct/14
Rob any chance Molly Sims is slightly taller than Mandy moore based on those pics?
[Editor Rob: they are quite close but I wouldn't be sure Molly actually is taller, I think some of the camera/position is helping Molly there.]
Alex 6'0
said on 15/May/14
Easily 5'9 and her 5'9.5 listing here and on her site looks right. Pretty tall girl. Girls will sometimes round down from a half inch rather than up like guys do.
J.Lee
said on 16/Dec/13
Any chance that Molly is 5 ft 10? She seems a little taller than Mandy Moore and a bit taller in most of the photos that Maggie Grace
[Editor Rob: 5ft 9.5 I think is ok for her now ]
Just
said on 16/Dec/13
In those pictures Molly clearly leaned back.
Ajax
said on 4/Jun/11
I met her once. I'm a little under 6'1 in shoes, and had at least an inch height on her (she was wearing about 3 inch heels). So I'd say 5'9 is probably dead on.
Big King
said on 25/Feb/09
Damn she's hot. I watched yes man and there she appeared so tall and so hot!
Jlee
said on 27/Jan/09
go to gettyimages.com right now. type in brooke shields. they are eye to eye and are wearing the same shoes. in MANY pics too.
anonymous
said on 10/Jan/09
She is pretty tall next to 6 foot 3 josh duhamel. 10cm difference with heels. 5 foot 9. Tall and beautiful.
Dragon
said on 24/Dec/08
i saw yes man today. and she was only about 3" shorter than jim carrey.. so about 5'9.5".. but she is truly gorgeous..very beautiful..
PJ
said on 18/May/08
Saw her today in SoHo strolling up West Broadway, 5'9. Gorgeous! Stunning!
Alex
said on 10/Mar/08
Shes a strong 5'9 girl. Could pass for 5'10 too.
susan
said on 11/Dec/07
next to nikki cox, who wears heels and molly doesn't-in most of the las vegas scenes, she is the same height so she is taller than cox, i think 5'9'' is right
l.t
said on 3/Aug/07
on 'Las Vegas' she was pretty much the same height as Nikki Cox who is listed at 5'7" at most. don't know about the shoes though...
glenn
said on 10/Mar/07
i usually do.i mightve been stressed or tired.
Scarlet
said on 9/Mar/07
You should smile Glenn!
me
said on 7/Mar/07
she is leaning and bending to get her face next to glenn.unless she is wearing heels 5'9.5 seems right if in the pic she isn't wearing heels.
glenn
said on 7/Mar/07
very sweet.i see her around on occasion.
radio_man
said on 7/Mar/07
is she nice? I dont care how tall she is, she's beautiful..
glenn is she nice?
Anonymous
said on 6/Mar/07
5'9'' sounds right,she's bending, unless she's wearing heel wich i don't know. She could be a half inch taller, even.
glenn
said on 5/Mar/07
she is actually bending.
Chris
said on 3/Mar/07
She looks a little shorter than Glenn.
None
said on 2/Feb/07
She said in a glamour article that she is actually 5'8 and adds an inch or so for modeling purposes. She said it w her own mouth.
anonymous
said on 10/Jan/07
i think she's about 5'8, possibly 5'9. no smaller.
anonymous2
said on 8/Dec/06
Gawker.com sighting
Dec 7th, 2006
"I saw Molly Sims at Anthropologie in Soho. Not as tall in person as you would think..."
Cantstop25
said on 24/Sep/06
with 7' big show
Click Here
Anonymous
said on 24/Jun/06
Looks like Milly Sims is more like 5'7-8"
Click Here
jon
said on 24/May/06
Victoria Secret models are not tall. It's no SECRET-their shorter than runway models. The ads make them look towering.
tybor
said on 5/Mar/06
Saw her at Rock N Jock in New Orleans a few years back...she didn't seem too tall. Maybe 2 inches taller than Tara Reid who was taller than I would have expected I'd say just under 5'7.
phil
said on 4/Mar/06
From a Vegas Magazine interview, "MOLLY SIMS: I absolutely hated it. I got tall when I was 14 or 15–I mean, I was 5'9" my senior year. My mom begged me when I was going to the prom to wear heels, but I had to have flats." I guess that does it then, she's 5'9"+
phil
said on 4/Mar/06
I could swear I saw an interview she did before a Victoria Secret fashion show where she said she was shorter than most of the other models and that she was 5'6" tall.
Evangeline
said on 15/Jul/05
I think Molly is quite tall when I saw her in 'Las Vegas'.I think she's 5 ft 8 or 9.