Morris Chestnut's Height
5ft 10 ½ (179.1 cm)
American actor best known for roles in films such as The Best Man, Boyz n The Hood, The Brothers, The Perfect Guy, The Call, Like Mike and Ladder 49. In June 2004 issue of Vibe he mentioned on being asked, "What do you hear most from your female fans when they see you in public?" he responded
"That I'm not as tall as they thought I was. They see you on the big screen and think you're six-foot-four. I'm six feet even. I guess they're disappointed, but it doesn't bother me."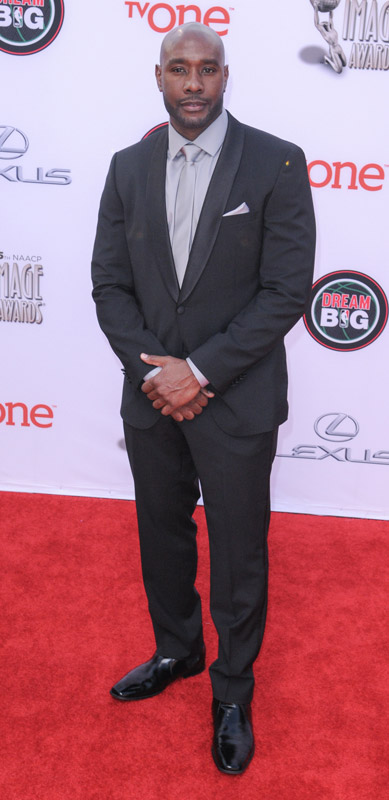 Photos by PR Photos
You May Be Interested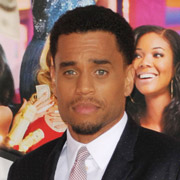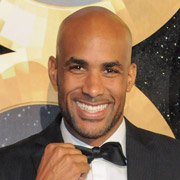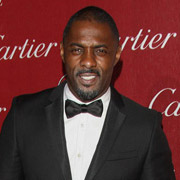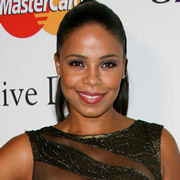 Add a Comment
81 comments
Average Guess (23 Votes)
5ft 10.75in (179.7cm)
FE
said on 10/Sep/19
@Editor Rob,
5'10.75" would fit Morris Better!
Click Here
Click Here
Click Here
Click Here
Click Here
Click Here
Click Here
Click Here
Click Here
Click Here
Click Here
Click Here
Click Here
Click Here
Click Here
Click Here
Click Here
Click Here
Click Here
Click Here
Click Here
Click Here
Click Here
Click Here
Damon Idris (Listed 6'1"), Lorraine Toussaint (Listed 5'9") and Carla Hall (Listed 5'11")
Click Here
Click Here
Click Here
Click Here
Duane Martin (listed 5'10"), Flea (listed 5'6") and Pam Byse (Listed 5'5")
Click Here
Click Here
Click Here
Click Here
Click Here
Jason Kidd (listed 6'4"), Nikki Teasley (listed 6'), Faizon Love (listed 5'10") and Jon Cassar (5'8.5")
Click Here
Click Here
Click Here
Click Here
Kevin Daniels (Listed 6'5"), AJ Calloway (Listed 6'3) and Charlie Murphy (listed 6'1")
Click Here
Click Here
Click Here
The odds are more likely he's nearer 180cm Rather than 178cm. He always holds up well with 6ft+ Guys.
Do u agree Rob?

Editor Rob
There is a chance of that, 179 to 180 is a zone he has looked. 180+ I would rule out though.
Bwk
said on 7/Jan/19
This listing seems a bit low. I think he's more around 5'11'', maybe 5'10.75''.
Josh Jeffords
said on 11/Mar/18
Weird looking back to his early roles he did look pretty average then he gets the tall handsome tag.
He was never much of a star so how does this happen, self promotion i guess.
Still think he is as listed up to 5 11 then with reasonable shoes can pull of 6 ft as he has more recently.
Tyguanna
said on 21/Sep/17
What is all this silly speculation? People are voting on how tall we should say this guy is? No one cares how tall he is, I think the point is that the majority of us would drop our drawers to one inch off the floor if he asked us to, and he doesn't need to go down that far so he's tall enough!
Leandro
said on 22/Aug/17
Looks 5'11 to me. Deserves an upgrade to at least 5'10.75
Alex
said on 26/Jun/17
He's most likely 5' 10" "in bed." When he states he's 6' even, he's technically not lying. I'm 5'9"+ and with any footwear, even wearing $2 flip-flops from Old Navy, I'm 5' 10" or taller. Or, I'm sure after getting up in the morning, he's technically taller than 5'10".
So in truth, he's most likely he's 5'10" when laying prone in bed!
Richardspain
said on 1/May/17
He looks 6'1 or 185cm on the big screen
Shredder
said on 8/Sep/16
This guy isn't 5'10 flat , no way.
MD
said on 8/Sep/16
@Rob,
I'm having a hard time with this one. Here he is with 5'7.75" Daniel Dae Kim. Even if Chestnut were to straighten up, it's hard seeing this as even 2" differences, let alone what the difference is currently listed.
Click Here
I'm thinking he's more a flat 5'10".
Editor Rob: I'd watched something a while ago with him in it and did still think he could be 179 range, I'm not sure he is just 178cm, not seen enough yet for that.
Parkrec
said on 24/Apr/16
He looks nowhere near 6-0-6-1 in Boyz in the Hood.
He looks his listed height of 5-10.5 at best here next to the 5-9 Max Cuba Gooding.
bobby3342
said on 26/Nov/15
morris looks like he has an inch on sean bean in legends but there listed the same. maybe he is 5 11, or so ? m c is definatly taller than sean bean (Legends)
average guy
said on 8/Aug/15
SO is MC this tall with shoes on? Please guys can u help me with this I can't tell. I know a lot of people get listed with the shoes on but I'm not sure.
[Editor Rob: without shoes.]
Rampage(-_-_-)Clover
said on 21/Dec/14
Rob, is 180cm possible?
[Editor Rob: sometimes he might look near it]
Doc Hollywood Hustle
said on 24/Jun/14
I was with Morris Chesnut in 2008 at the Detroit Auto show I was standing next to him and he look about 5 8 or 5 9 when I was talking to him and I'm a solid 5 11 and I was looking down on him but I d
id have some big block gators on also but even with those I still see 5 10 not alone 6ft
cole
said on 1/Jun/14
Looked shorter than Harold Perrineau in 'The Best Man Holiday', certainly not taller.
Rampage(-_-_-)Clover
said on 1/Dec/13
"A tall and handsome black actor..."
I died right there
MD
said on 1/Dec/13
He's one of those solid 5'10" guys who can pull off looking taller because of physique. Anyone who watched him on V knows that given slight footwear advantage/disadvantage on any one episode, he and Joel Gretsch were very similar in height:
Click Here
MrTBlack
said on 29/Nov/13
He wears nikes in boyz in da hood making him appear 6'-6'1" however, one resume he was listed as 5'11.5" so he probably rounded up from that claim. But this listing looks close to accurate.
chrisss
said on 17/Sep/13
Looks like 5'10, never looked 6'0,
thc
said on 24/Aug/13
wow, i thought this guy was 6-6'1
LG69
said on 29/Jan/12
Has always looked 6' even. At the very least he is 5'11.5".
Pimp 6 feet 7 inches
said on 28/Dec/11
Are this guy insane? 6 4? Who the hell thought he was this height. 5 11 at max.
lorne
said on 23/Oct/11
Pathetic. If he wasn't "bothered" by it, he wouldn't be claiming 6ft when he's lucky to be 5'10. WTF is wrong with people???
jake, 1.82 m
said on 15/Sep/11
I'd say he's 5ft10 flat.
Katie
said on 10/Aug/11
We dated and he is at least 6'0"
Viper
said on 22/May/11
LOL, Taye Diggs is 5-7
nycqtnva
said on 20/May/11
I just met him after a play he did in VA...and although he is extremely handsome...he's also short...at least for me. I am about 5'9 without heels, which I was not wearing, and standing near him at most Morris is 5'8...being very generous.
Lovely
said on 30/Apr/11
My Mama Said Hes Too Fine to Be Five Ten!!
=D
ghdlmng
said on 4/Feb/11
He has to be 5'10". I just saw this photo of the cast of the Best Man and he's the same size like the guy on the left, Taye Diggs, and Taye Diggs is 5'10" as well.
Photo:
Click Here
da_truth
said on 11/Jan/11
5'10" maybe 5'9.5" - on the Best Man, he was constantly about 2 inches taller sometimes a little less with Taye Diggs & about same height or half inch less than Harold Perrineau & about 1.5 inches shorter than Terrence Howard
Anonymous
said on 3/Nov/10
Morris Chestnut is about 5'7". I was right behind him at a club in D.C., and he was shorter than me at 5"8" with short heels on. Also, I went to Junior High School and college with Taraji P. Henson, who he starred with in "Not Easily Broken" and he is not much taller than her; she is around 5'5".
mike
said on 14/Jun/09
No way this guy is 6 foot anything. He is usually eye to eye with his female co stars. Not to mention that he appeared to be in the same range as ice cube and cuba gooding jr...
But he has a solid build and a strong jawline and that makes him appear much taller.
Viper
said on 16/Sep/08
On TMZ video Morris looks 2-3 inches shorter than his 6-1 Range Rover. Take off his shoes and hes 5-10 at best.
A
said on 31/Aug/08
I agree with B's comment. I just recently took a photo with him and I am the same height. So this puts him closer to six feet. However, what does that matter. He is a very nice, respectful, intelligent person. Also his acting must be so good that we do not really pay attention to that. Besides, he doesn't care, he has someone he loves and obviously loves him (very lucky woman).
Hugh
said on 12/Jun/08
No, there was 2-3 inches between him and Cuba.
Clay
said on 7/Jun/08
Looked like a 6'3-6'4 basketball player in ''Like Mike''. Some kind of enhancement obviously.
Hugh
said on 11/Apr/08
I thought he towered over Cuba Gooding. Upsize him to 6ft.
Andre
said on 25/Mar/08
My son and I got to meet Mr. Chestnut at Disney Land. He is a class act. I am 5'11 and he is same height as me.
B
said on 23/Jan/08
Well, I took a picture with him and I had on 3.5 inch heels. I am 5'6" and he was still about 2" taller than I was. Do the math. He also looks as gorgeous in person. (without the makeup)
Mechownsi
said on 23/Jan/08
To vibe98 I want to say that he looks an inch taller, I say he's 5'11.
Anonymous
said on 1/Oct/07
If The Rock's 6'3, then I would say the 5'11-5'11.5 is a good estimate for this guy after watching the game plan....
vibe98
said on 23/Aug/07
Watching him and Cuba Gooding Jr in Boys in the Hood, they appear to be around the same height. Cuba I believe is listed on this site as being 5'10.
B serious
said on 7/Aug/07
I had to revisit this page after watching The Best Man. Mr. Editor, what's with the long-winded discussions on Ray Lewis on the Mo C'nut's page? Seems a little out of proportion as a reference point.
Anyway, we really need to be careful how far we downgrade one individual to prove our selective points, because we stand to lose credibility on other points. If C'nuts is 5'8" like some have said, what does that make Taye Diggs, who is clearly shorter than him and is listed at 5'8"? And how could any of them sky over Nia Long in heels if they are shrinking and she is listed at 5'2"? Morris Chestnut does not have the industry power to pull of a Tom Cruise and would be a difficult leading man cast if he was THAT short. Poor posture may hurt the tape measure, but truly small guys would never slouch. I think his height is rightly listed here.
Viper
said on 25/May/07
A 6-0 guy cannot look 5-8, even with a horrible slouch.
Trey
said on 24/May/07
I've met him, he's six feet I think, although he slouches alot.
Viper
said on 15/May/07
How could a 5-8 guy get listed at 6-3 anyway?
Viper
said on 15/May/07
How tall did the Rock look to you?
A.J.
said on 15/May/07
I was extra in the movie game plan and was on the field with Morris Chestnut. I'm 6'2 and I say he's lucky if he 5'8. No where near 6 feet
Markiss
said on 22/Feb/07
5'8?... your mom is quite mistaken
So in the film Breakin' all the Rules...i guess jamie foxx is wat..5'5-5'6??...
please try again
bunnie69
said on 29/Jul/06
my mom met him and she said that he looked like he was only 5'8 so i don't believe this site
Viper652
said on 9/Mar/06
Hmm, there have been a lot of sightings of him in the 5-10 range. Its possible. No way is he only 5-8 though. But I still dont think Jamie Foxx is above 5-8 at all.
trueheight
said on 7/Mar/06
you should change to 5'10, just watch boyz in the hood
bikergal27
said on 4/Jan/06
Morris Chestnut is not 6'0. I met him this summer in Miami and the dude was looking me eye to eye at my 5 feet 8inches. My exact comment was - wow, you really look taller on the big screen! I beieve he gets the comment often because he is LYING about his height. Gee, what do you expect Morris?! Saying he is six feet is including his 2 inch Nike platforms and then some...
CoolJ
said on 24/Oct/05
Ourlads has Lewis at 6'0.75" How can you prove which one is accurate anyway..
Viper.. Foxx does legitimately look 5'9.5 - 5'10 - But I think Chestnut is a weak 6'
Viper652
said on 24/Oct/05
Smokeblower, you were right all along. Ray Lewis is 6-0, and not 6-1.
Viper452
said on 25/Sep/05
Jamie Foxx is 5-8. That would make him 5-9.5??
[Editor Rob: was channel hopping a few weeks back and saw Foxx beside Ben Chaplin...he honestly did not look under 177cm...]
smokeblower
said on 25/Sep/05
Thank you anonymous,. Finally someone has come to their senses.
Viper, do you still believe Ray Lewis is 6'1"?
Anonymous
said on 25/Sep/05
Hes hardly bigger then flipping 5'9" Jamie Foxx, how can he be 6ft, I suppose even in hollywood is 6ft haha, in his dreams, he claims 6ft, then hes no more then 5"10.5
Tuco
said on 28/Aug/05
Just finished watching The Cave. He does look about 183 CM next to Cole Hauser and 6 Foot Eddie Cibrian.
Viper452
said on 27/Jun/05
This is a great picture with 6-4 Ken Dorsey and Alex Rodriguez. Alex looks no more then 6-1. http://graphics.fansonly.com/photos/schools/mifl/non-sport/mifl-dorsey-arod-shalala-110803.jpg
Viper452
said on 26/Jun/05
Those 2 websites have different heights for the same player. I know a lot of guys real Combine heights that are flat out wrong on each of those sites.
smokeblower
said on 24/Jun/05
viper,
The heights you see on a teams website are not official heights. the officials heights (combine heights) can be found at ourlads.com or couchscout.com.
ray lewis is not 6'1"
Viper452
said on 20/Jun/05
Those roster heights have got be bogus. Keary Colbert for the Panthers is listed at 6-0, where on the Panthers Website and all the other sites hes listed at 5-10. Bruce Perry for the Eagles is listed at 5-9. yet hes listed at 5-7 on all the other sites, and was measured 5-7 at the Combine. Plus a lot of those other Ravens heights are either fudged or 1-2 inches taller then their real height. Ray Lewis is at a Minimum 6-1.
smokeblower
said on 19/Jun/05
official roster from ravens at couch scout: RAV Middle Backer HGT WGT Speed RATING
52 LEWIS Ray 6- 0.0 238 4.48 935.79
57 SCOTT Bart 6- 1.0 238 4.62 495.16
SINCLAIR Matt 6- 2.2 244 4.72 353.88
51 SMITH Mike . 6- 2.0 232 4.77 323.87
______________________________________________________________
JS
said on 8/Jun/05
Terrell Suggs - 6'3 3/8"
Brian Urlacher - 6'3 7/8"
Jamal Lewis - 5'11 3/4"
I still think 6'0 3/8" is fair for Ray. I'm going to believe official team/draft measurements over eyesight and hearsay.
Ball-A-Hallic
said on 7/Jun/05
I think Ray's 6'1 on the spot he seems no shorter and I saw him by Bears LB Brian Urlacher on the internet and he's 6'3 or 6'4 and Ray looked 2 inches smaller
m.c.
said on 7/Jun/05
ray lewis 6'0? i think he is a 6'1'' definetly. Man ,i mean look at him and terrel suggs together(You'll find plenty of pictures), now suggs is a 6'3'' "mamuth" and he really looks to be that exactly 2 inch taller than ray.Questionable on that ravens team will be jamal lewis.I think he is taller than the 5'11" he gets listed.It might be his 240 lbs that make him look taller.i mean i'm 5'11" and 190 lbs (so i was back in april) , now my cousin he is exactly the same height but 220 lbs and people say he is a little bit taller than me.
JS
said on 27/May/05
Mr. R - Ray Lewis is in fact only 6'0 3/8"
See http://www.ourlads.com/secure/depthchart.cfm?index1=bal
J.
said on 19/Apr/05
Morris is 6'0", yet his posture isn't that great, if you ask me. There was scenes in "The Brothers" where he and little D.L. Hughley looked eye to eye. ;-) And again, I've seen Ray quite a few times and he's a solid 6'1". I stand by that. And Mr R., Baltimore Ravens, man?! Boooo! :-)
Smoke
said on 19/Apr/05
To get into the topic of Chestnut (after all this is his listing not Ray Lewis'), when Mo was in town to do a local talk he posed for a photo with a friend of mine (6'0") and they were just about the same height, Mo might have only been half an inch shorter at the most. He's at worst a strong 5'11", I don't know where you get 5'9" from smokeblower, it's best to actually estimate instead of throwing out random numbers.
Mr. R
said on 19/Apr/05
I follow the Baltimore Ravens pretty closely, since I'm from Maryland originally. I've seen Ray Lewis next to a number of folks, and he does seem to be 6-1.
Mr. R
said on 19/Apr/05
My friend saw Mo at a Clippers game, and she concurred with our 6' reading. She by the way is close to 6' herself, so she had a good vantage point.
Smoke
said on 18/Apr/05
Okay, smokeblower(as your name would indicate) I get the impression I have somehow upset you! Like J. and Mr. R have said to me, and I come off this way as well, this is only a site for fun and there is no need to get testy or to become aggrevated by what people write. I will say to you this, I may not have met Ray Lewis (we don't have the NFL in my neck of the woods), but I have met many an NBA, NHL, and MLB player and I have my own observations and opinions of their heights. Now you sound like you know your stuff, and this is greatly appreciated on this site, heck I appreciate it myself! I have seen some "NBA training camp" measurements of players heights without shoes relative to their heights with shoes, and in my opinion while many of them seem accurate, many also seem off. Again, I'm not sure, nor is anybody of exactly how or when these heights are obtained. Where you at the combine perhaps, when Ray Lewis was measured? Can you confirm that indeed Brett Favre is really 6'2", Ray Lewis 6'0.3", or that Chad Johnson is 6'1.0"? "Favre was barely 6'2" at the combine", were you at the combine to see this? I think one would have a better idea of Favre's height if they saw him in-person than even looking at a "most official" measurement. I already said I am just estimating McGraw's height, ease down! Yes millions of dollars are spent on these players, but these millions are not spent on Brett Favre really being 6'2", they are spent on his arm and it being accurate, and Ray Lewis finishing a tackle rather than being 6'1". Whether these guys get their millions doesn't fully depend on accurate height measurements! I will tell you what I found out for myself on this site and learned, you don't need be testy to prove your points, this site is for fun and enjoyment! BTW...who labelled me a "resident expert", it is only you who has given me this title so far, and for that I am flattered! Everyone has their opinion, and everyone's opinion is equally respected. Show me McGraw with Favre and you might change my opinion, I showed you McGraw with Faith Hill, also please prove to me that Favre is really 6'2", just like I am trying to prove McGraw is really 6'0". We don't know Ms. Hill's measurement at the country music awards, but celebheights.com has her at 5'8" (173 cm)!
[Editor Rob: I think Hill is a proper 173cm, like Anna Kournikova's site where they emphasise the 5ft 8 and 1/4. Yes this is a fun site - I run it as a hobby and enjoy reading all folk's views and hope people like reading the encounters and opinion. The only height expert is the measuring tape - it rarely lies, never argues and has been known to make grown men cry.]
J.
said on 18/Apr/05
I've seen Ray many times and he's 6'1". Yet, I could see Morris being shorter than the six feet he says he is. He didn't look that tall in the movie "The Brothers".
Sabre425
said on 18/Apr/05
Ray Lewis is listed at 6-1, and I think thats legit
smokeblower
said on 18/Apr/05
Smoke, whether you find it hard to believe or not is irrelevent. Although the thing that is most relevent is that the most precise data we have regarding height is attained at the NFL combine. So to compare movie stars to heights of those who have been officially measured at an event that dictates how millions of dollars are spent holds more water than some guy (smoke) saying he finds it hard to believe that Ray Lewis (a man he has never met; a man who most NFL stars says is a tenacious player given he isn't very big) is struggling to make 6 feet. In fact i find it hard to believe that people are labeling you a resident expert. With such Fisher Price deductions such as comparing Tim McGraw to Brett Favre isn't as precise as comparing to Faith Hill. Favre was barely 6'2"at the combine. What was Faith Hills official height at the country music awards?
[Editor Rob: I thought Ray Lewis combine height says marginally over 6ft? I do see he's listed at 6ft 1 in most places though...yes, the combine heights look to be as accurate as you can get in sport. But if a guy like Al Johnson who has combine just under 6ft 3.5 combine - how does he get a 6ft 5 listing on the big sport sites, did this guy grow more?]
Smoke
said on 18/Apr/05
I'm just curious, at these NFL combines and NBA camps, do they use stadiometers to properly measure these guys? I really have a hard time seeing Ray Lewis struggling with 6'0", just like I have a hard time seeing a lot NBA guys struggling with their listed heights without shoes. The only thing that would explain this kind of a downgrading would be a stadiometer, which in theory is one's proper measurement.
[Editor Rob: yes, they measure them mainly in the morning and the heights are stored to what appears from stadiometer values - i.e. a 5ft 10.7 listing is shown and stored as 5ft 11, and a 5ft 10.3 listing is rounded down to 5ft 10. At least that's what appears to happen with www.ourlads.com database]
smokeblower
said on 18/Apr/05
There is a picture of Morris Chestnut at Ray Lewis' 28th birthday pary where he appears a good 3 inches shorter than Ray Lewis. Ray Lewis was struggling to make 6 feet at the NFL scouting combine. Morris Chestnut is 5-9 at best.
Sabre425
said on 10/Apr/05
Ive heard hes no taller then 5-10. And this picture pretty much backs that up http://www.tomzuback.com/images/tearsheets/ts5.jpg