Neil Diamond's Height
6ft 0 (182.9 cm)
American Singer best known for songs such as "Sweet Caroline", "Crackin' Rosie" and "Forever in Blue Jeans".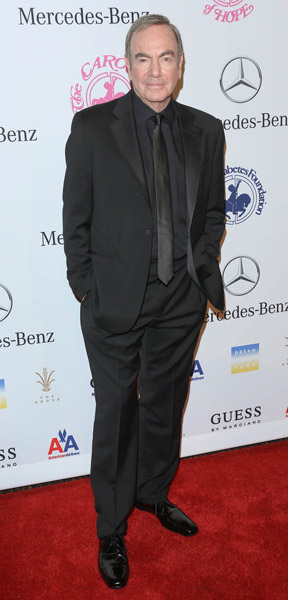 Photos by PR Photos
You May Be Interested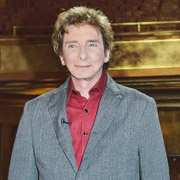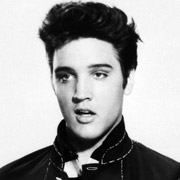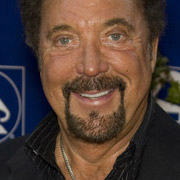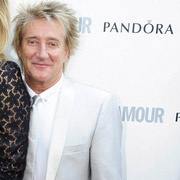 Add a Comment
34 comments
Average Guess (4 Votes)
6ft 0.06in (183cm)
D Prather
said on 27/Apr/20
Met Neil several times. I'm 5'11 + and he was at least 2'' taller than me in penny loafers. He's at least 6'1"
meezemaker
said on 10/Oct/18
barely same height than 5'10 Prince Charles considering Neil always wearing boots.
Click Here
5'10 1⁄4 is more accurate
Greg99
said on 25/May/18
Peggy said: " Look for a video with him singing with Linda Ronstadt who is 5'2", and Glen Campbell who is 6'. Neil looks a smige taller than Glen"
Actually in the video Diamond looks fractionally SHORTER than Campbell, but Campbell is wearing cowboy boots with big heels and Diamond is in dress shoes. I would guess from this and other early images Diamond was close to or at 6'1"
tex
said on 3/Nov/16
Funny how so many of the comments are about Neil's hair and not his height. His hair thinned out after age 45-50 and he wears a toupee, but he has never hidden it. He rides his Harley all the time with it off and is photographed often without it (like Bogart or Sean Connery). He was easily 6'1" or taller when young, still a smidge over 6', saw him up close in Dallas last year.
grizz
said on 10/Jul/15
For a guy with commanding presence,as commenters here claim,he seemed pretty short next to Taylor Swift @Graham Norton show last year. She wore heels that gave her 4in in height (even Rob thinks so) and she's strong 5'9 barefoot. So,she was in 6'1 range while Neil seemed around an inch shorter than her wearing regular shoes.
Perhaps it's time to downgrade him to 5ft11.5in Rob?
Tiger Rose
said on 22/Jan/15
Even if he were 2ft tall he'll always remain 10ft tall to and the very very best always.
One of a wonderful kind.
Tex
said on 8/Apr/13
Met Neil Diamond several times. He is at least 6'1" in shoes.
Brad
said on 24/Jan/13
As listed for decades. The real mystery is when he added more hair. '76? '80? '83?
ItalianGuy
said on 21/Jan/13
I must respectfully disagree with most of the postings here. I stood next to Neil Diamond at a cashiers line at a sporting goods store in Los Angeles. The year was probably 1980, so he was about 40. Much taller than 6.0 feet! He looked a commanding 6'2". Unless he was wearing lifts and or big boots, but that's not likely. He's a tall guy. It really took me back. Very impressive stature and quite handsome!
Derek
said on 10/Oct/12
Looked 6'0" in his prime. Probably around 5'11" today. He's only lost about an inch at the absolute maximum. Seen a recent picture of him at his wedding in People magazine, and he still looks pretty tall.
macdaddy
said on 20/Jan/12
If you watched the "Kennedy Center Honors" (Neil won this past year) in December then you could see that Diamond was still the tallest person honored. He still looks about 6 feet tall
David
said on 4/Dec/11
Still a little over 6 feet. Saw him standing next to Bill Clinton this weekend and only about an inch shorter.
macdaddy
said on 4/Sep/11
My best friend worked many concerts with Neil. He always thought he was about 6'1". Diamond has had back surgery and is 70 yrs old so he has probably shrunk a bit.
mcmallen
said on 17/Jun/11
I was on an elevator in a hotel with him once and I looked down on the top of his bald spot that was wreathed wiwith his hair. I am right at 6'2" I would put him generously in wellingtons at 5'10'
littlesue
said on 30/May/11
Seeing him on the One Show last week standng with the two presenters I would say around the 5ft 10.5 range
Gregorovich
said on 25/Feb/11
Around 2 inches taller than dick clark who i think was 5.9, so 5.11 for diamond. with his poofy hair when he was young, he looked 6 foot.
Peggy
said on 19/Feb/11
He is at least 6ft, maybe 6'1". Look for a video with him singing with Linda Ronstadt who is 5'2", and Glen Campbell who is 6'. Neil looks a smige taller than Glen He was at least 6' in his prime but maybe lost some height with age.
Andrew
said on 13/Oct/07
He walks tall in my eyes. I'll measure him if he ever does another UK concert tour. (I WISH!)
Anita
said on 9/May/07
Robbie Robertson was working with Neil Diamond on his album "Beautiful Noise" which was released some time in the mid-70's (probably 1976) and it was most likely Robbie that decided to invite Neil Diamond to play at the "The Last Waltz" concert.
Brad
said on 4/Dec/06
Wears expensive dress shoes with lifts in concert. He and Robbie Robertson got caught in a blizzard in Malibu in '76. Clapton had stock in Jack Daniels after his visit to that "Shangrila".
Glenn
said on 17/Nov/06
Didnt realise he was so short.possible.he seemed 6ft in heels.
mcmallen
said on 16/Nov/06
I got off an elevator as he was getting on, I am 6'2"...I was looking way down at the balding top of his head. He is no taller than 5'9" and may be shorter.
Glenn
said on 8/Nov/06
He's a pansie?
Brad
said on 7/Nov/06
He lived by The Band's Shangrila in Malibu and if the tales were to be told he'd lose his fans.
Dries
said on 27/Oct/06
Saw 'The Last Waltz' yesterday. He's the tallest of all The Band's invitees (But why was he invited?)
Brad
said on 6/Aug/06
About 6'. Nobody can tell if he wears a wig or weave. Really good hair stylist.
Jennifer B
said on 1/Aug/06
my mum is a HUGE fan of him and i've been to about 3 of his concerts, the last one was in 2005 and he seemed to have shrunk just a little bit since the last time. then again i was'nt paying much attention to the concert cause i'm a 13 year old goth!!
Eydie
said on 25/Jun/06
Neil is definitely 6ft tall.
Larry
said on 22/May/06
My wife & I are big Neil Diamond fans & have seen him in maybe 6 concerts over the years. The last was in '98 (I think). Didn't get to meet him, but he came to a benefit at U.T. afterwards. He looked about 5'11" to me then.
D.J.
said on 11/May/06
My dad was good friends with him and he said Neil in his prime was right around 6'. Now, he's probably 5'10"-5'11".
Glenn
said on 11/May/06
I havnt seen the guy in 10 years or more.the problem with me figuring him out is that I could swear he was 6ft in boots.so 5-9,5-10 makes sense.
sam
said on 11/May/06
He might not me 5'9" but he is probably not quite 6' feet (at least not anymore). When he appeared alongside Will Ferrell on SNL, he was much shorter (seemingly there was about 4 or 5 inches difference).
ForensicNYC
said on 10/May/06
Neil Diamond in Australia last March 2, 2005 with Rae Farley who looks to be 5'7" barefoot and 5'10" in heels. They were on a tour of the Sydney Opera House.
Click Here
Tiger
said on 10/May/06
Rob: are you sure about 6 feet? I know that IMDB is sometimes "off-base", but they have Diamond at 5-9. I can't find anything else regarding his height. I saw him perform here in Vegas not too long ago and it was from a good distance, so it would only be a guess! I think he is taller than 5-9, though. I'm not really sure what to make of him right now :) Hopefully someone has met him and can lend an accurate opinion.
[Editor Rob: he could have shrunk...but does he look 5ft 9? nah...unless he wears 3 inch lifts everywhere he goes...???
]