Neil Morrissey's Height
6ft 2 (188 cm)
English actor best known for playing Tony in Men Behaving Badly, Eddie in Waterloo Road, Nigel Morton in Line of Duty and for his voice work on Bob The Builder. He once commented
"There I was 6ft 5in in blue sequins and heels"
and he used to list himself as
Height 6 feet 2 inches
.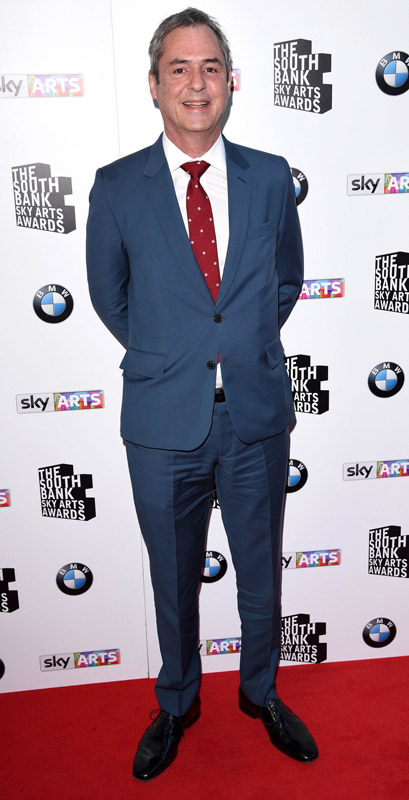 Photos by PR Photos
You May Be Interested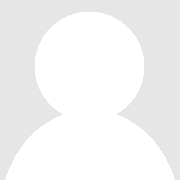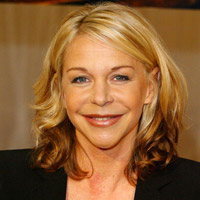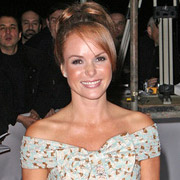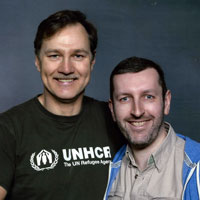 Add a Comment
24 comments
Average Guess (10 Votes)
6ft 2.08in (188.2cm)
Miss Sandy Cowell
said on 8/Jul/19
Neil has a surprising amount of knowledge tucked away in that head of his - most impressive! (I'm watching him with Arabella Weir in a Christmas edition of 'Who Wants to be a Millionaire?) He looks pretty much on par with Chris Tarrant.
6ft2.25
Lanky
said on 16/Aug/18
Rob, what would you give Neil's Line of Duty castmate Craig Parkinson? Looks very tall, claims 6'4.5" regularly, and I'd say looks precisely that.

Editor Rob
he can look in 6ft 4 range comfortably on that show, worth an entry on the site.
Rampage(-_-_-)Clover
said on 31/Oct/17
I think Martin is a fraction over 6ft2 then
Editor Rob: there is a chance of Clunes still having been a bit over 6ft 2, he always claimed 6ft 3 from age 21 basically.
Alex
said on 12/Sep/17
He looked a couple of inches shorter than 6'3.5 Silas Carson in Waterloo road, do you think Carson downgrades his height as to me he always looks 6'4-6'5 range. He also looks within an inch of Danny Dyer. I think just under 6'2 is possible for him, as short as 6'1 is highly unlikely though
Tubbs
said on 13/May/17
Saw the Bounty recently and Morrissey was an inch or so shorter than Liam Neeson, there were a lot of scenes of them together and both were barefoot, I think Neil really was up towards 6'3 back in the early to mid 80s
Rampage(-_-_-)Clover
said on 3/May/17
Might be closer to 6ft2 flat today. Looked near 6ft3 in the 90's though
Chris
said on 5/Feb/17
More 6"2 flat is what he looked in stuff I've seen of him from the 2000s such as ski sand Waterloo road. wasn't very towering next Russell Howard either
Rory
said on 24/Oct/16
Yh I think 6'1 is close for Hugh Dennis, at best 6'1.5,certainly not near 6'3.
Rory
said on 12/Oct/16
Stood next to paddy mcguiness in stars in their cars he only looked 1.5 inches taller, both with similar footwear.
Rampage(-_-_-)Clover
said on 28/Sep/15
Rob, could you add Hugh Dennis?
I think 6ft1 is a good shout. He looks surprisingly tall.
Rhonda
said on 18/Oct/14
Definitely not this tall. Martin Clunes is 6ft2 and Neil is smaller.I am watching old Men behaving badly on GOLD and Neil looks to be 6ft tall next to visual clues like doors frames etc. 6ft2+shoes is going to be mighty close to top of door frame ehich clearly he isn't. 6ft-6ft1 max
Tom
said on 21/Sep/14
Editor Rob, are you sure that Hugh Dennis is 6ft 1 at most? An other site has his height listed at 6'2¾"(1.90m).
[Editor Rob: I can buy 6ft 1 range more than near 6ft 3 for him]
Tom
said on 27/May/14
Editor Rob, how tall do you think Hugh Dennis is if Neil is 6ft 2.5in?
[Editor Rob: hugh can look from 6ft up to 6ft 1 at times]
Rampage(-_-_-)Clover
said on 20/Jan/14
We was on Piers Morgan Life Stories the other day and had at least 2in on Piers.
Rampage(-_-_-)Clover
said on 25/Dec/12
Neil Morrissey 6"2.25(189cm)
Martin Clunes 6"2.75(190cm)
Arch Stanton
said on 26/Nov/12
Haven't watched Men Behaving Badly for at least 10 years but I do remember that Clunes and Morrissey were both quite tall guys. I'd have guessed 6 ft 2 for both, although Rampage might be right that Clunes edges him out. 188cm as listed I'd say?
Rampage(-_-_-)Clover
said on 30/Sep/12
A bit shorter than Martin Clunes. I think 188cm could be spot on. Either that or Clunes is really 6ft3
[Editor Rob: they are quite close, although it's been so long since I watched one of those episodes]
James
said on 29/Jan/11
I think 6'2 (188cm) today. Maybe 6'2.5 (189cm) in his 20's? Tall guy.
James
said on 8/Jun/07
Yeah he probably is 6ft2
tubbs
said on 14/Jan/07
Stated he was 6'2" on tv last night, time for a downgrade maybe Rob?
[Editor Rob: possibly...a little anyway]
Kirkpatrick
said on 16/Sep/06
Hmmm stood next to 5'11" Charles Dale I begin to wonder if he is more like 6'2" :
Click Here
[Editor Rob: an angle like that will make the person further back look taller than they really are]
Mikex
said on 22/Apr/06
To my eyes he always looked slightly shorter than 6'3'' Martin Clunes on Men Behaving Badly. I don't know why anonymous thinks Morrisey is the taller of the pair. 6'2'' is my guess.
[Editor Rob: sometimes he could look taller (neil), other times not...certainly both guys close in height]
elio
said on 13/Feb/06
Saw him hosting some kind of celebrity game show last week. He stood on a completely flat studio floor with Red Dwarf's Chris Barrie (5'11) and only looked about 2" taller than him. Completely ruled out 6'3" in my eyes for him. I'd guess around 6'1 1/2"
I'd advise reviewing this guy's height.
[Editor Rob: as I say, 'officially' he is 6ft 2...and clunes officially 6ft 3...but I don't think both quite add up from badly days...]
Anonymous
said on 5/Jan/06
He looked around 6'3/4 in his Men Behaving Badly days... In most shots he was a good few cms taller than 6'2.5 Martin Clunes
[Editor Rob: I hadn't really checked this guy...its been so long since I've seen mbehaving badly I can't remember the exact difference...

anyway, both actors are with the same agency and just checking, they also listed clunes 6ft 3, but Morrisey as 6ft 2...

Morrissey and Steven Tompkinson who gets listed 6ft 2 aswell...looking at more pics I agree this guy is taller and the agency listing is too low.

time to upgrade this guy.]