David Morrissey's Height
6ft 2 (188 cm)
English actor best known for playing The Governor in AMC series The Walking Dead. In film he appeared in Basic Instinct 2 and The Reaping. In the Radio Times in 2013 he said
"I'm 6ft 3in,"
although on his Spotlight Casting page in recent years was listed as
"Height: 6'4" (193cm), Weight: 13st. (83kg)"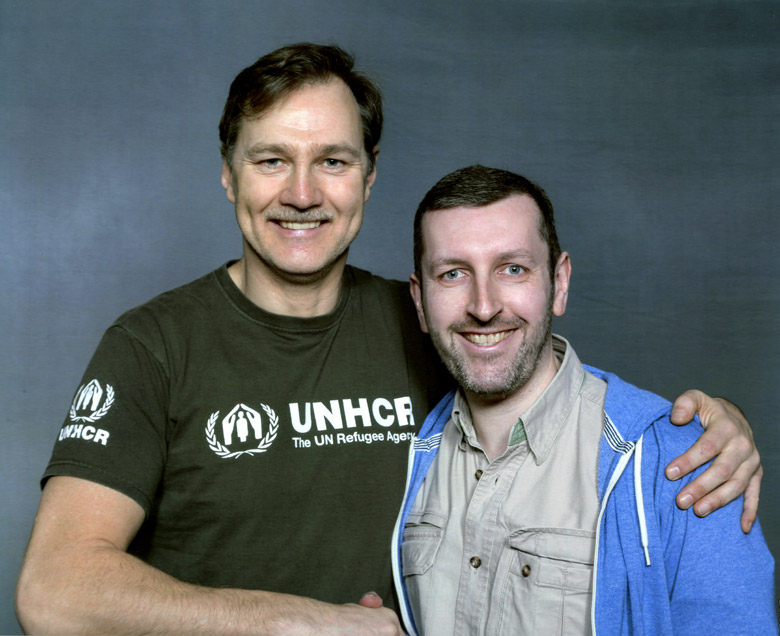 You May Be Interested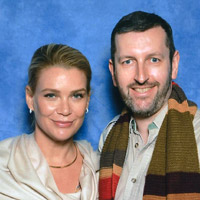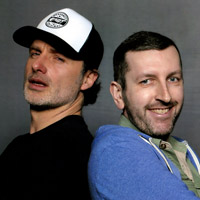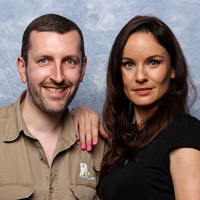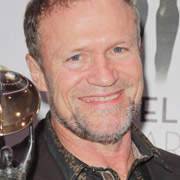 Add a Comment
148 comments
Average Guess (79 Votes)
6ft 2.3in (188.7cm)
The5'11Dude
said on 6/Jan/21
I see more 6'1-6'1.5 range here.
Rampage(-_-_-)Clover
said on 31/Dec/20
6ft2 flat is the absolute shortest I could see him measuring.
Genau
said on 27/Dec/20
guessing him under 6ft2 is lowballing
Chris Junior Hernandez 1990
said on 22/Dec/20
If David was over 6'2 in person then Rob wouldn't have downgrade him 6'2. Picture with Rob we can only see 6'1 1/4-3/8 range next to solid 5'8 1/8 Rob.
Genau
said on 12/Dec/20
190 cm
Genau
said on 30/Nov/20
So Rob i have looked at a lot of photos now and he never seems under 6ft2 in most pictures he appears to be 6ft2.5 - 6ft3 so i i think he really was 6ft2.75 Peak and is around 6ft2.25 now
Rampage(-_-_-)Clover
said on 29/Nov/20
I can understand why people would think he's 6ft3. He's very long limbed and has pretty good posture
Rampage(-_-_-)Clover
said on 29/Nov/20
Rob, would it still be possible to give this guy an extra fraction?
6ft3 is a wee stretch (except out of bed/early morning) but anywhere from 6ft2-2½ is arguable.

Editor Rob
6ft 2.25 is of course a possible mark for him.
Genau
said on 23/Nov/20
Whats his morning height?

Editor Rob
could be 6ft 3
Genau
said on 21/Nov/20
Rob he looks 6ft2 or a fraction over 6ft2 here but could he have been 6ft2 1/2 or 6ft2 3/4 when he was younger given that he is 56 Years Old?

Editor Rob
in the photo he was near 53, whether he'd lost anything noticeable I'm not so sure. But I think many would class him as a strong 6ft 2 rather than a weak one, I doubt he'd measure under it.
Rampage(-_-_-)Clover
said on 16/Oct/20
No less than 6ft2 and would get away with saying 6ft3 at least 95% of the time
Miss Sandy Cowell
said on 16/Sep/20
David had quite a major part in the star-studded film 'Blitz', which I caught last night on 5-Star. I keep seeing David's face popping up in movies I own, for instance, the very moving 'The Reaping', with Hilary Swank, 'Basic Instinct 2' with Sharon Stone and another British actor, David Thewlis and, of course, 'Blitz', which so impressed my boyfriend that he came out with, "You're NOT getting this back!" 😃
I wasn't expecting to, and promptly bought another copy when he took me to the Brighton coast!
I'd say David looked at least 6ft2 yesterday when I watched him in 'Blitz', a film in which the heroes aren't the super tall, but the ultra determined.
I'm giving David 6ft2.25, which tallies with the average. 😁👍
Chris Junior Hernandez 1990
said on 12/Jun/20
Strange that Idris Elba clearly had 1/2" on David in The Reaping. Maybe Idris had footwear advantage.
Chris Junior Hernandez 1990
said on 2/Jun/20
When a strong 6'2 get listed 6'2 flat but weak 6'3 mostly listed 6'3.
Christian 6'5 3/8
said on 29/May/20
@Vexacus
Yeah, because Rob would mistake a 6'3" guy for 6'2" when he met him, right?

Editor Rob
I could see many guessing him that mark after seeing him on TV and film, because he can pull off looking 6ft 2.5-3.

In person though, I wouldn't have guessed him as tall as 6ft 3....however, always remember my guesses are still an opinion and people will have differing opinions at times.
Vexacus
said on 27/May/20
As the Governor , he was 6'3 clearly. Tall man.
berta
said on 11/Apr/20
back when i saw the walking dead i thought he was a 190 cm guy
Ali Noufal
said on 4/Apr/20
I think 6ft 2.25 is probably the best listing for him. Seems a bit more than 6ft 2, but not 6ft 3 or 6ft 4 lol
5ft 11 7/8 in
said on 13/Feb/20
Walking Dead
Click Here
Lieutenant Dawn Lerner
Click Here
Paula
Click Here
Merle Dixon
Click Here
Otis
Click Here
Dr. Edwin Jenner
Click Here
E. Eastman

Editor Rob
Sometimes 3 or under episodes is a kind of cutoff for big shows like Walking Dead. There's a lot who appear in 2-3 eps.
Rampage(-_-_-)Clover
said on 5/Feb/20
Rob, 6ft3 out of bed?

Editor Rob
Yeah you could see him being near it
Jkiller
said on 5/Feb/20
Strong 6'2.
Delvin chung
said on 7/Sep/19
Who would yu say is taller between him and ryan reynolds ?

Editor Rob
Both are unlikely to be less than 6ft 2, I'd be surprised if either really measured under it (when done properly).

However, neither are likely to be over 6ft 2.5! 6ft 2 or 2.25 seem perfectly reasonable estimates for them.

Crane
said on 10/Mar/19
Cuz he was always a 6'1, that's why. A 6'1 with great posture and thick shoes can looks 6'2/6'3.
Christian 6'5 3/8"
said on 16/Nov/18
Looks 6'1.5" range based on the photo.
Sakz
said on 12/Nov/18
If stood straight definitely 6'2 or even a fraction above.
Chris2309
said on 12/Nov/18
Add a height chart Rob ?

Editor Rob
One has been added now.
Mike5
said on 15/Sep/18
Always thought he would've been a very comfortable 6'3" from watching the walking dead, must just be one of those rare cases where he's deceptively taller than he actually is
Rourke
said on 25/Jul/18
Big Guy, 6'2 minimum, 6'3 straight out of bed might be possible. Always seemed like one of the tallest on TWD
Crane
said on 11/Jul/18
This guy fooled me to believed he was 6'2/6'3 when he was actually listed 6'1! Damn, what a snake. I hate people that lie about their height. I was measured at 6'4.5 and never once in my life claim 6'5.
188cm KNight
said on 26/Jun/18
Scary, I thought he would have been at least 6'3.5" from my viewing of TWD... I mean, I am 6'2" and my eye-level is 5'9" (not accounting foot wear), seems like a pretty low eye-level for a 6'2" guy here.
Peter 179cm
said on 25/Jun/18
No more than 186-187cm range
Tunman
said on 6/Jun/18
Btw I think the plumber must lose at least a full inch maybe even 1.1 after a working day I would be surprised if he doesn't hit 6'2.5"after 9 hours sleeping.Morrissey must be indeed similar and fall very close to 6'2 possibly the full mark.

Editor Rob
It was as much a suprise to him coming in that short as he knows he measured 6ft 2 in the past and he might have thought workouts effected his height. I mean he wasn't even 30 yet, it's more people underestimate how much they could fall after a long day and measuring literally straight after it.
Tunman
said on 4/Jun/18
Rob,I know that many actors and models tend to be downgraded when they are 6'4 but 6'2?I mean it's tall but nothing exceptional,it's not like you lose roles because of this height.Maybe a 6'1.5"that was rounded to 6'1 flat?Btw if we assume that the plumber is more 6'2 when you meet him would you say David is close to his height?

Editor Rob
The plumber (more AM version who looks more 6ft 2) looked similar to Morrissey, but I think if you are installing a bathroom all day and drive straight to my house at 6.30 for a measurement you are going to be absolute low...I don't think he even believed it as he knows he got measured 6ft 2 before.
Junior Hernandez 1990
said on 28/May/18
@cmillzz No he look a strong 6'1 1/4 here with 5'8 1/8 Rob but with a straight up posture i'm sure he can be 188cm.
cmillzz
said on 22/May/18
Looks a strong 6'2 here.
Jordan87
said on 22/May/18
Hold Up, the guy gets listed at 6'1 to 6'4, Looks no taller than 6'1 at all more I look at it.
Rob By your Picture with Him how can he be 6'2"? he has like a 5'8.5 Eyelevel. Id Say 6'1 tops ( Like he was listed )

Editor Rob
I am under his eyes, but he definitely looks taller than 6ft 1 in person...
Rampage(-_-_-)Clover
said on 15/May/18
6ft1 flat is ridiculous
Christian-6'5 3/8
said on 7/May/18
@Rampage
He's dropping maybe 2cm of posture but I doubt a good 1 inch.
Jason 6'4
said on 7/May/18
He looks nowhere near 6'1 on TWD, especially during scenes where he is near a doorway. I'd argue that he's 189cm, no more no less.
Rampage(-_-_-)Clover
said on 6/May/18
I doubt he's under 188cm nevermind as low as 186cm. He's easily dropping a good 1in w/h Rob.
Zampo
said on 5/May/18
I very doubt he is 6'1. His eye-level is in the 5'9-ish range from this pic. I think people forget that 5'8 isn't the top of Rob's head but lower due to hair. Being conservative and assuming he has the typical 11.5 cm eye to head (I think his would be more 11.7 cm), that would mean he is nothing less than 186.8 cm based on this photo.
Maybe a height chart would be helpful?

Editor Rob
I think his hair would be close to 6ft 2 mark, I will eventually add one.
Andrea
said on 5/May/18
Did he look about an inch taller than a guy like Big Al in person, Rob?

Editor Rob
Yes I'd say he did look taller in person than a legit 6ft 1 guy like Al
QM6'1QM
said on 4/May/18
Rob, I just can not see 6 inches between you ... He looks 6'1-.25", but no more." You look at his chin bottom = 5 inches difference (5.25 maximum).
Your opinion ?
P.S. A guy of 6'2+ will never be shown by anyone and is guessed by 6'1", that's for certain. So it's reasonable, it was measured 185-186 cm (6'1"), and later he just overstated his height.

Editor Rob
I wouldn't have guessed David as short as 186cm, I think when he's appeared with others he's always looked a 6ft 2 range guy.
slothee
said on 2/May/18
Looks 6'1" here
Junior Hernandez 1990
said on 2/May/18
Maybe without a slouch he can be 6'2. Surprise that i use to see him higher like 6'2.25-2.5" range. At 54 now he might be losing a small fraction. He can be 188.5cm now or at least a few years ago.
Micky
said on 2/May/18
I don't see anything approaching 6'3" with Rob. 6'2" max.
Christian-6'5 3/8
said on 1/May/18
@Dream
Even a 6'2" guy claiming 6'3" (which I see a lot do) is an inflation, particularly if he isn't a full 6'3" out of bed. Claiming anything higher than an out of bed height is dishonest.
Jason 193cm
said on 1/May/18
Boggles my mind how many 6'2 guys claim 6'4. There's a pretty noticeable difference there...
Rampage(-_-_-)Clover
said on 1/May/18
He does look 187cm in the photo but I don't think he'd actually measure that low. More likely holds on to a decent 188cm at his low
Rampage(-_-_-)Clover
said on 1/May/18
Agreed and 6ft3 out of bed
Zampo
said on 1/May/18
Looks 187-188 cm in this photo. Very similar to David Ramsey I think.
Bobby
said on 1/May/18
I'm seeing more 189cm for this guy, he's looking 6'3ish.
Rampage(-_-_-)Clover
said on 1/May/18
I don't think he's under 6ft2
Rampage(-_-_-)Clover
said on 1/May/18
Rob, is a weak or strong 6ft2 possible?

Editor Rob
Seeing him on screen he could pull off 189cm...but in person I think an honest 6ft 2, you could still argue he was a strong 6ft 2 more than a weak 6ft 2.
Dream(5'9.5")
said on 1/May/18
@Jordan87
Guys of a solid 6'2 claiming 6'3 is common, but a 6'2" guy claiming 6'4" is an inflation.
Christian-6'5 3/8
said on 30/Apr/18
I believe he's actually 6'2" but in this pic he looks shorter.
Jordan87
said on 30/Apr/18
Nowhere near his BS 6'3" Claim. I love Rob for exposing alot of these clowns.
berta
said on 30/Apr/18
i think 6 foot 2 1/4 could be best listing for this guy. he is not under 188 and not as tall as 190
Nik
said on 30/Apr/18
He doesnt look more than 6'1.25"!
joe###
said on 30/Apr/18
looks 185-6 with Rob
Tall Sam
said on 30/Apr/18
Looks shorter than expected in the photo with Rob, he can look a big over 6'2" on screen but here he looks lucky if he straightens up to near 6'2", not that he's dropping a lot.
Razor
said on 30/Apr/18
Looks 6ft1 in the picture.
JustinT
said on 14/Apr/18
He still looks close to 6'3 in person.
DK
said on 16/Feb/18
The photos with Idris prove he's closer to 6'3".
Tonto
said on 23/Jan/18
He's 6'3" at least! When he was standing under the doorway when Tyresse was dying, he was just barely able to get under the door! Lacked at least 2" underneath the door!
josh b
said on 13/Jan/18
@Rampage
Whilst I can understand your viewpoint that he's taller than this listing I think this is a combination of a few factors. One, he is quite found of shoes/boots with a decent heel like caterpillar boots. Two, he tends to wear clothing that accentuate his height such as trench coats. Three, his characters tend to be those in positions of authority and are filmed that way to make him appear more imposing. I agree he's a big guy but isn't as big as he looks on screen, having seen him in person. :)
Rampage(-_-_-)Clover
said on 6/Jan/18
189cm is definitely a better fit, IMO. Maybe just a guy who rounded up to 6ft3. We should completely discard that 185cm listing.
Rampage(-_-_-)Clover
said on 2/Jan/18
Definitely nothing under 188cm, in fact I still think this a bit of an undersell
Rob, maybe move him to a fraction over 6ft2?
Editor Rob: 6ft 2.25 may well have been a figure he could have measured close to.
Mike
said on 30/Dec/17
He could be still be between 6ft 1 and 6ft 2 though and didn't bother adding a fraction, but he did look a legit 6ft 2 next to Andrew Lincoln.
Rampage(-_-_-)Clover
said on 29/Dec/17
6ft1 is just insanity
Editor Rob: it's definitely an underbilling, he never really has ever seemed shorter than 6ft 2.
Mike
said on 28/Dec/17
Rob, 6ft 1 was on his resume?
Editor Rob: at one stage, then he had it increased. I suppose being a tall guy he felt the need to give a lower height.
It's like Paul Bettany - that guy is aware of being tall and he took the option of listing himself as 6ft 2.5, but basically later admitted he was more like a 6ft 3.5 guy.
Anonymous
said on 13/Dec/17
Click Here
Click Here
He looked the same height as Idris Elba 10 years ago
Junior
said on 8/Nov/17
Shock to see from 6'2.5" down at 6'2..
Rampage(-_-_-)Clover
said on 6/Nov/17
Shocked to see 6ft2...
Christian-6'5 3/8
said on 30/Oct/17
I agree with Rob's listing of 6'2". Goes to show that legit 6'2" is pretty tall and gets mistaken for 6'2.5" or 6'3".
Edimar1.84
said on 29/Oct/17
189cm is good for him.
josh b
said on 18/Aug/17
I'd say his quoted height is much closer than his resume height but then i'd say he weighs more than 13 stone, I mean that's only 2.5 more than me, look at my photo with him to compare. Closer to 14 stone i'd say
Editor Rob: some resume weights are from the actor's 20's and probably not updated, especially on the spotlight directory.
josh b
said on 3/Aug/17
Click Here
Cool fellow, had a good shoe though so a little more than myself.
Rampage(-_-_-)Clover
said on 6/May/17
I think David might have a slight edge over Neil...
Rampage(-_-_-)Clover
said on 3/May/17
Rob, who do you think would be the taller Morrissey, Neil or David?
Editor Rob: they both could be similar, but Neil I think can look 6ft 2 flat today. Whether David is that low, it's tricky to say.
berta
said on 16/Mar/17
189 is the shortest possible there is a big chanse he could be 190 guy
Chris
said on 5/Feb/17
189/190 seems decent for this guy
Rory
said on 26/Jan/17
Looks nearer 6'3 Imo.
OPTIC2
said on 25/Dec/16
This guy is legit 6'3" if not more, met him a couple of years back in JFK airport. I'm 6'1" and he was leaning down towards me a bit, while my dad is 6'3.5" (with bad posture) and David edged him out by about half an inch.
Steve
said on 23/Oct/16
Looks 6ft3 in season 2 of the missing.
S.J.H
said on 16/Oct/16
Is he really shorter than idris elba? Because i doubt they look the same height
S.J.H
said on 16/Oct/16
Is he really shorter than idris elba. Because i doubt they look the same height
Michael
said on 17/Sep/16
Click Here
Standing up straight he looks 6'3 next to Michael Caine a few years ago
Rifle
said on 16/Sep/16
6'3" peak without a doubt.
Richard
said on 20/Aug/16
He looked 6'3 in Blackpool next to David tennant
truth
said on 11/Jul/16
Gives off a 189-191 cm impression (watched Correlli's Mandolin yesterday on TV and looked that range next to 182-183 cm Cage or 3 in taller). 189 cm at least if not 190 cm, looks pretty tall to me.
Steven
said on 21/Jun/16
I met him in Liverpool I'm 6'3 and he was just a tiny bit shorter than me I'd say 6'2.75. 6'3 in his prime
berta
said on 9/Jun/16
yeah this is good listing at the Walking dead i thought a 6 foot 3 guy that could be a Little shorter. 189-190
Rampage(-_-_-)Clover
said on 29/May/16
He looks very tall. I'm sure he gets guessed as high as 6ft4...
Jay
said on 6/May/16
Almost 6'3
Crane
said on 1/May/16
@Dame I doubt he shrunk that much, he always looks just 6'2" in TWD. The picture of him with Vincent Ward and Idris Elba show that he's between 6'2 - 6'2.25, but at his peak, he could pass for being a true 189 cm guy.
Jamie
said on 25/Mar/16
6'3 at his peak
Dame
said on 30/Jan/16
He shrunk an inch. He was 2 or 3cm taller when he was younger.
Rampage(-_-_-)Clover
said on 18/Jan/16
190cm is closer.
John
said on 18/Jan/16
@Spike
That's because all the other actors are of either average height or slightly short. Andrew Lincoln and Norman Reedus are both 5'10". And Steven Yeun is below 5'9".
Spike
said on 17/Jan/16
Funny, always looked really tall in Walking Dead. Was looking at some photos of him on the internet, I reckon his claim of 6ft 3 is legit.
Crane
said on 27/Dec/15
I saw him in Instinct 2 and TWD. I'd say 6'2.25 today and 6'2.5 in his prime. He's 51 years old now so It's possible that he may lost a little bit of height.
joe @@
said on 13/Sep/15
Rob, he looks the same time of Elba idris 6'2.75 look at the picture 12
Click Here
[Editor Rob: they are quite close in height really.]
Triplescrew
said on 31/May/15
Looked maybe an inch shorter than Conan. 6'3" is my guess, 6'2.5" if Conan is really 6'3.5".
kaplaaa
said on 30/Mar/15
More 6"3 than 6"2
194.58cm
said on 23/Mar/15
he's minimum 190cm.
Sam
said on 6/Jan/15
All tall guys on The Walking Dead die pretty quickly, although Gov did not die quickly enough.
Sponk
said on 6/Dec/14
He got his 6ft 3in, maybe even a bit over.
The Exorcist
said on 29/Nov/14
Reminds me of Liam Neeson to look at.
With (5'9.75" listed) Norman Reedus:
Click Here
Click Here
Cast line-up:
Click Here
Click Here
6'2.5" is about right. Maybe a tiny bit higher.
Andrea
said on 22/Nov/14
Rob, you can't have David at 6'2.75 and Vincent at 6'3.25, he does look at least an inch shorter, IMO! Even in The Walking Dead, if i remember well, they had a scene or a couple scenes together and Vincent did look clearly taller!
Andrea
said on 12/Nov/14
Rob, i think you forgot to say "in sneakers" next to the listing... Fix it :)
Jakob
said on 19/Oct/14
6'2"/188cm. He can look 6'2 1/2" /189cm at times too, but I think 6'3" is pushing it a little.
Sam
said on 23/Sep/14
Yeah, 6'2.75" might be more accurate the more I see of him, he didn't seem a full inch over 6'2" Clive Owen.
josh b
said on 18/Aug/14
Looked 4 inches ish taller than Benedict Cumberbatch in The Other Boleyn Girl, 3 inches minimum. He did look quite close to Eric Bana as well.
mike
said on 18/Aug/14
good to be back! spot on! minimum 189 so 190 is good!
Andrea
said on 13/Aug/14
Same height of a Tom Welling??? Noway :)
Shella
said on 2/Jul/14
I had a picture with him in Dallas in May. I'm 5ft 3 with my tennis shoes on and just came up to his shoulder. He definitely looks 6ft 3 in person.
mike
said on 22/Jun/14
sorry meant to write thought.
mike
said on 16/Jun/14
AlexMahone reply: never said he was 6ft 1, i just tbought he looked it next to Michael Rooker. but on Doctor Who with David Tennant he looks about 1.5-2 inches taller then him so he's probably more 189-190 range. and no i don't need a brain change i'm fine.... but might need eyeglasses...
AlexMahone
said on 14/Jun/14
Stop downgrading! I wonder always that people on this board can precisely tell from some (sometimes really bad) pictures the celebs height. Mike in the Walking Dead most of the time you cannot see the shoes. So how the hell can you say that he's only 185??? Really, no offense, but people who say that he's max 185cm (6.1) need eyeglasses or a brain change...
mike
said on 5/Jun/14
next to Michael Rooker i thought he only looked 4-4.5 inches taller that would make him 185-187 max.
Chris
said on 4/Dec/13
Okay, hands down I am 193 cm (6'4ft) and he was almost as tall as me, he's really 6'3.
Balrog
said on 25/Nov/13
I wouldn't bet anything under 6'2.5" for this guy, and I could buy 6'3" for sure, he looks that in TWD. Rooker wears lifts he looked much taller than Yeun and Yeun isn't under 171cm.
tallguy
said on 1/Apr/13
Click Here
Well, yes he is quite tall.
Greg
said on 26/Mar/13
He looks 6'1 in Walking Dead
Arch Stanton
said on 10/Feb/13
See him next to the music composer for Skyfall, easily 6'3".
Lo sgozzatore
said on 3/Dec/12
Just looked the last episode of The Walking Dead and he did look way taller than Norman Reedus, maybe he's really 6'3...
Lo sgozzatore
said on 1/Dec/12
Yeah, maybe it's just camera angles, he for sure has the body of a pretty tall man... 6'2.5 is still a possibility for sure!
Ace
said on 24/Nov/12
Next to David Tennant, there was an easy two inches. I'm thinking him looking only four inches or so over Rooker is probably due to angles and footwear (It would be difficult to have "Merle" be an intimidating vilain if he is being towered 5-6 inches by one of his co-stars).
Johnnyfive
said on 21/Nov/12
He consistently looks 6'2 on The Walking Dead even next to 5'5 listed Laurie Holden. 189 is a possibility as well.
Lo sgozzatore
said on 6/Nov/12
Rob, have you seen The Walking Dead? At first he looked max 4 inches taller than Michael Rooker, in fact i thought he were in the 6'2 range (i didnt know him). Then, i saw the listing and i thought that he probably didnt stand the tallest with him! Maybe 5 inches between them? For sure, not 6 inches... Now, you know that rooker is max 5'9, so 6'2 for Morissey is still generous
[Editor Rob: not season 3. I don't know if he's just 6ft 2, always a chance he is 189 though although he's been in 2 things with david tennant (dr who/blackpool) and I've thought since tennant is six one, that david could be 6ft 3.]
Duke
said on 5/Nov/12
6'2 max
6'3 in shoes
Lo sgozzatore
said on 4/Nov/12
Rob, what about 6'2? He struggles to look that next to max 5'9 michael rooker!
Anonymous
said on 17/Feb/11
just been watching thorne. described as 6ft3 in the first episode
James
said on 24/Nov/10
Met him just today, had a good 6 inches on me and i'm 5'10". Would put him at 6'4"
Keith
said on 28/Oct/10
I'm 190.5cm and he's got about 1.5cm on me.
Doug
said on 31/May/09
If anything I think Thewlis is 6'3" and Morissey 6'4"
Doug
said on 31/May/09
Looks 6'4" in Basic Instinct 2. Why did Morrissey if only 6'3" look over an inch taller than 6'4" David Thewlis? He was clearly the taller man.
George
said on 26/Dec/08
6'3 is bang on, I was watching him in doctor who, standing next to david tennant who most agree is 6'1, there looked to be a little more than 2 inch difference, but he was wearing dress shoes, and tennant was wearing converse. So 6'3
Scott
said on 19/Dec/08
Saw him yesterday ... in a cramped toy shop of all places. Being very conspicous and loud on his mobile phone!
Stood next to him. A) he's not even close to 83kg! and B) 6'3 seems a touch generous. Closer to bang on 6'2 tbh.
I'm guessing he's listed as 6'3 in his shoes ...
ballewmar
said on 3/Aug/08
Recently saw Basic Instint 2 and was immediately struck by his stature. Just eyeballing my guess here, but I'd say a solid 6'3--or 6'4 maybe, but no more than that.
ben
said on 19/Jul/08
he looks much more than 83kg (183lbs), more like 95 (210).
Sam Troy
said on 22/Apr/08
He can't be 6'3"! He's a lot bigger than two inches next to David Tennant who is 6'1"
tubbs
said on 31/Jan/08
Neil Morrisey described him as 6'4" recently, a guy in Neils height range would easily be able to distinguish between a l" or 2" height difference. I think htis guy may be touching 6'4".
Maya
said on 30/Aug/07
I'd say he's a bit taller than this, because in Basic Instict 2 he was slightly taller than David Thewlis, in Hillary and Jackie he towered over Emily Watson and Rachel Griffiths (both of them pretty tall actresses), and in State of Play he looked absolutely huge compared to everyone else. Maybe 6'4"?
Lara
said on 12/May/06
I'd say he's possibly nearer 6'4" or 6'4.5". I've never met him, but I've seen him in several tv dramas throughout the 90s... one in particular, 'Framed' with Timothy Dalton has many very clear shots of both actors side by side. Dalton is a solid 6'2" and Morrissey is about 2 inches taller.
CelebHeights Editor
said on 10/Oct/05

His agency lists him as 190cm and 83kg.