Nelly Furtado's Height
5ft 2 (157.5 cm)
Canadian Singer. When a fan on twitter asked her actual height, she said
"5'2 and a half"
.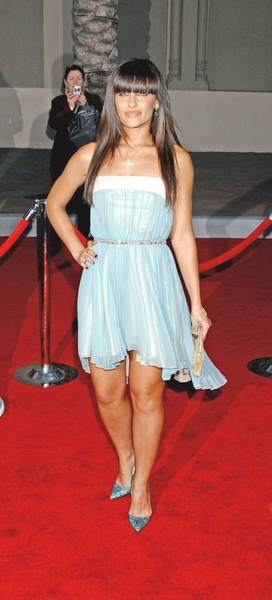 Photos by PR Photos
You May Be Interested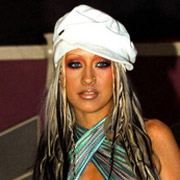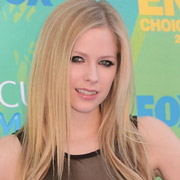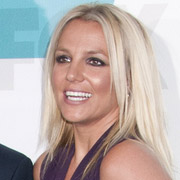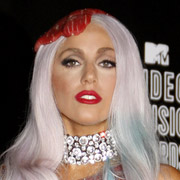 Add a Comment
29 comments
Average Guess (7 Votes)
5ft 2.11in (157.8cm)
Miss Sandy Cowell
said on 2/Dec/20
🎁💐🎂🎶 Happy Birthday Nelly! 🎶🎂💐🎁
Congratulations to Nelly Furtado, who turns 42 today.
5ft2. 😁👍🎉🌹
🎁💐🎂🎶🎁💐🎂🎶🎁💐🎂🎶🎁💐🎂🎶
HeightExagerration
said on 6/Dec/19
She's always seemed around 5'2" to me, kind of average-smallish. But people always overestimate height, so 5' to 5'1" seems more realistic.
Amaze
said on 23/May/14
looks 5'2' 157cm. listing bang on. does great music
me
said on 2/Jan/11
i stood next to her, im 5'5'' and she was flat foot and ive never seen a more petite woman ever in my life, she was up to my mouth and my hand could fit right across her tummy
Deb
said on 16/Jan/09
I have seen her around Toronto and she is only 5f1 or less.
Heightgal
said on 23/Nov/08
Rob, I'm also not sure about your 5f2 height on her. She is listed as 5f1 everywhere else. She seems taller because she is being honest, while other stars next to her that are claiming higher heights, are not. She also wears big heels with platforms a lot. 5f1 is her height, no more and no less.
terry
said on 22/Jul/08
i am 6'5.5, she was under my shoulders when i met her in new york
Short Girl
said on 29/Mar/08
If you take the comparisons from every picture, I think you could say that Nelly is about 5'2.5".
jun
said on 5/Feb/08
hey brian, reach ur nose is about 15 to 17cm. t think she is 5'2 bare foot cause she may worn a 3 inches shoes when ya met her
kate
said on 25/Nov/07
well....at first shes really 5'1'', i met her, too, and i am 5'6'' and she was clearly smaller than me. and well, ur average height, and in europe u would be quite small. but insome states of the us u are tall with ur height, in the southern states r.g. have a great day, bye bye
brian
said on 25/Nov/07
oh, yeah, shes really cute, but i think she maybe isnt under 160cm. i met her at a concert and well she had heels on, and she reached my nose. i am 15 and 175-177cm, i dont know exactly now. and i think 160 or 155 isnt small for a woman, its average or normal. my moms 162 and my fathers 180 btw. have u guys a clue about how tall i can still get? well, anyway i think my height is good for a man and not average, its quite tall, dont u think? because sometimes i feel pretty tall (and my shoe size is 10.5). what do u guys think about my estimates on height?
Anonymous
said on 4/Aug/07
o those photos with paris, both of them are slouching and did u know that there are high heels with 15 cm heels?? that would make her 5'7''!! because she always wears such shoes or let´s say mostly..and thats why she looks taller. and paris is about 5'7'' and has usual heels on..i think nelly is at best 5'2''...but the accurate height for her is really 5'1''...
anonymous
said on 13/May/07
Really? i thought she looked taller.
Anonymous
said on 9/May/07
She definitely is towered by Juanes and Timbaland. The guy's 5'7 and she makes him look 5'11. I'd say 5'1 is the bullseye for her height. Rob you are wrong on her height.
Me Too!!
said on 29/Apr/07
I'm not really sure how tall Nelly Furtado is. But lookin at this picture with Paris Hilton, they look pretty close in height.
Click Here
liana
said on 14/Apr/07
no come one! is this a joke? everyone knows she is 5 ft 1. Why did you opgrade her Rob? She is 5 ft 1, I'm really sure, she wears only very high heals.
Kathryn
said on 4/Apr/07
no....she´s as small as Eva Longoria I would say....because on stage she wears AT LEAST 2 inch heels! If not then high heels so she always will look 5'3'' on stage. but I think she´s bare foot 5'1'', thats obvious, imean Timbaland is 5'7'' and thats not tall for a guy and she though looks really smaller than him. So 155 cm are right...
D. Ray Morton
said on 16/Mar/07
Maybe she is nice to other people. She had a serious edge when I met her last year. Surprising. I was expecting an Ani DiFranco type (Ani's really sweet), but nope.
J. - haha, I agree that we might be seeing some added inches now that she's back on everyone's radar.
glenn
said on 10/Mar/07
only saw her once in 2001.she was nice then.heard as well,thats not the case now.
aj
said on 9/Mar/07
She has to be pretty skinny to be 5-1, cause to me she looks almost like a beanpole
J.
said on 9/Mar/07
She's mean, D. Ray? Really? She always struck me as a geniunely nice, down to earth and intelligent young woman. Maybe, that's what I'm supposed to think, you know. Anyway, she always listed and described as 5'1". Maybe, now that her profile has been raised considerably again in the past year or so, they're adding an inch or two to her height.
mandy
said on 8/Mar/07
YES I DO BELIEVE SHE IS 5'2 THERE IS NO WAY SHES 5'4 I KNO FOR A FACT SHE IS SHORT 5'2 OR LESS IS ABOUT RIGHT....END OF STORY
ice
said on 8/Mar/07
This one I know. Right around the time her first big song came out, "I'm like a bird," they were talking about her dimunitive size on VH1. They said she was 5'1. It's possible they were wrong, but I do remember hearing that.
D. Ray Morton
said on 24/Feb/07
"Giants are 5'4"??"
In Rivendell, yes. Also in Southie.
5'4" is a joke. Furtado is somewhere between 5'1" and 5'2" (nothing over) and could be nicer. I never got her.
Anonymous
said on 23/Feb/07
I've seen Nelly in concert a few times and met her in person once back when she was just starting out. She's a little shorter than me and I'm 5'3, so I'd say 5'2 is acurate (maybe even a little shorter). She's also less thin than I thought she'd be.
Shrunken
said on 23/Feb/07
It's time for an upgrade to Nelly's height. Here she is with two people at least 5'6.
Click Here
sf
said on 19/Feb/07
Giants are 5'4"??
ThisGirl
said on 18/Feb/07
No way she's 5'2". She's probably around 5'4". In almost every photo of her she looks like a giant and she doesn't usually wear such big shoes as far as I know.
runpie
said on 19/Jun/06
I played basketball with Nick. He is approximately his listed height, maybe a half-inch shorter.
[Editor Rob: this is one guy in films who looks genuinely what he says...]